10 Best Monogram Fonts For Personalized Logos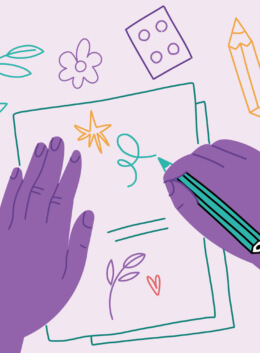 Most brands and companies use monograms for their branding. They often use symbols and initials to conceptualize and create a style for their brand logos. It's amazing to see how simple letters can make a lovely design for their monogram logo. And it won't be possible to create stunning monograms without the contribution of talents from the designers.
For your next project, you can create a traditional monogram or any monogram design of your choice with the help of Creative Market's free monogram fonts. These personalized monogram projects will help you showcase your uniqueness and creativity when it comes to logo making. If you are ready to personalize logos using a stunning font or a unique free monogram font, let's learn the basics of a monogram logo first.
What Is A Monogram?
A monogram is a design made up of a combination of two or more letters to create a logo design. Monograms are commonly used to represent a company or a brand. All the letters included in a monogram are all connected to the said company or owner. The letter that you will be using depends on your client. It can be the capital letter of their name, middle initial, or even the middle of their last or first name in capital letters. You can use any font and uppercase letters to create a lovely monogram font.
Making monograms is now made easy because of the typeface fonts available on the web. From that, you can pick your favorite fonts or choose the best ones from a specific font family and transform it into an astonishing letter monogram. To give you an idea on creating monograms whether it's for personal use or not, below are some samples of combined upper and lowercase letters that you can use for your monograms.
Examples Of Monograms
The Initials of the Person's First and Last Name
The initials of the person's first and last name can be a perfect monogram. They can represent a person's individual identity in a quick and easy manner.
The Letters of the Two Names Are Intertwined and Share a Common Line
This is a great example of a monogram because the initials of two people make a perfect monogram and represent their collective identity easily.
The Letters Are Generally in the Same Size and Weight
Monograms are different fonts, but they need to have the same size and weight to become effective in many visual cases.
The Letters Are Set In a Circle With a Space in the Middle
Creating a logo or emblem using letters inside a circle with internal space creates an interesting monogram look.
Letters Enclosed by a Box
This is similar to the example above but uses a box to enclose the font with some space in between.
List Of Best Monogram Fonts
Here are some more font inspiration templates that you can use for wedding invitations, branding, logo designs, and beyond. Check them out.
1. Circle Monogram Font
This template seems to sport both a retro font and a unique monogram font that's encased in a circle. While this is a cover template for a wedding font suite in Creative Market, you can't help but feel impressed that this works so great as a usable font and template above the other bonus frames you'll get from this template. Check it out.
2. Monogram World Serif
This font's logo is already absolutely fantastic in that it can work for restaurants and jewelry businesses at first glance. Plus, the title-style banner is an amazing way to showcase your brand's name if you're sending newsletters or using them for your social media updates. Monogram world derives its style from the "Roaring 20s" with aesthetics that will remind you of The Great Gatsby, The Maltese Falcon, and many others.
3. Monogram Magician Act 1
It's undeniable that old-school posters from the 1900s up to the 1950s are memorable in their own right. They always sport an extremely beautiful font that goes well with their minimalist aesthetic and cricut machine-ready appearance. The monogram in this one just oozes so much appeal that this sample template can work as a wall art for any house or corporate building.
4. Monogram Font & Illustration Bundle
Monograms work especially well for three aesthetic styles: weddings, church services, and classic or retro stylings way back into the 1920s This bundle of fonts have a frame and visual that seems too elegant and glorious to use. However, we believe this bundle has many applications for many events and products, such as a 1900's themed party, company branding, and beyond.
5. Propaganda
At first glance, you'll surely feel that you've transported yourself to the classic era of bright monocolor neon signs and center-featured fonts and logos. Propaganda takes you much further back into Western history, giving you the glorious aesthetics of an optimistic and dazzling world full of innovation, hope, and positive uncertainty. We highly recommend this hotel, products, wine, bakeries, and pastry brands.
6. Two Letter Monogram
As its template implies, this is an American sport-style monogram font that copies many famous baseball logo fonts during post-war baseball in the 50s. These fonts are typically seen in logos for Major League Baseball teams of that era. The look is achieved by taking the capital letter M and adding an extra line on the right side to make it look like a baseball bat. These logos are popular among fans because they harken back to a time before logos became more complicated.
7. Leafletter Monogram Font Kit
Here's another great wedding font and monogram you'll surely want to use for your private event in the future. One reason we believe it stands out: it does away with the typical problem of monograms looking too retro or traditional to work for youngsters. This modern monogram font can work so well for beach or non-orthodox weddings that imply a casual yet formal appeal. Alternatively, event organizers can use this for their charity balls, prom events, and other gatherings.
8. Daisy Monogram Font
Flowers have been a symbol of beauty and life for centuries. The use of flowers in logo design is a creative, memorable, and cost-effective way to accent a company logo. In this way, flowers beautify the logo by making it unique, giving it more character, and adding to the brand's personality. Flowers can also help create an emotional connection with the target audience, and this monogram font gives your brand the floral appeal it needs.
9. Madela Modern Serif Font
This beautiful modern serif font evokes an aesthetic similar to classic Bohemian fonts widely used in the 60s for various art, music album covers. This family of compelling fonts work well as artistic fonts suitable for monograms. The serif's thickness implies density that generates visual impact that grabs attention and improves readability simultaneously. We highly recommend using this font in symmetrically-designed monograms and logos.
10. Circle Monogram Font Kit
Stamps are excellent for logos because they are small, iconic, and easily identifiable. They can be used on small objects like envelopes, cards, letters, and others. With stamp aesthetics, you have the most effective way of getting your message across, making it an excellent logo and monogram for business. Their unique shape, color scheme, and monogram that they use make all the difference.
With these fonts and templates, we believe you've got an excellent selection that can get you started in using these monograms and fonts to create your personalized company logos. Plus, you can get thousands of fonts by registering an account at Creative Market. Sign up now!
Getting started with hand lettering?
Free lettering worksheets
Download these worksheets and start practicing with simple instructions and tracing exercises.
Download now!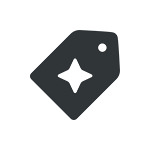 Creative Market