18 Best Fonts For T-Shirt Printing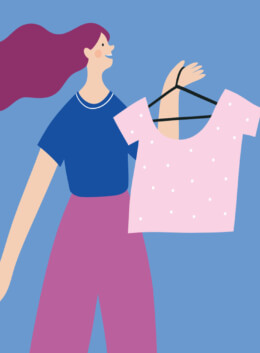 Custom-made t-shirts are fairly trendy these days. More and more people have been turning to t-shirt printing as a way of creating custom apparel and many designers are now able to support themselves by selling their own unique statement t-shirts online. In order to create a top-selling t-shirt, one of the important things that you need is a unique font with a creative saying or quotation.
In such t-shirt designs, the typography is crucial. There are hundreds, if not thousands, of typefaces available, and your duty is to select the finest typeface for the job, organize it in a graphically acceptable manner, and ensure that your message is conveyed as effectively as possible. This is no easy task. To fully capture the audience's attention, it must resonate with them.
Sports T-Shirt Designs
Designing a sports t-shirt is a lot like putting together a winning team on the field. It takes skill, strategy, and a little bit of luck. If you're looking to create an eye-catching design that will have fans cheering from the stands, why don't you consider these fonts:
1. Hitch Route
Hitch Route is a vintage typeface with a modern twist, and it's jam-packed with numerous styles, ligatures, and stylistic alternates, making it simple to give your projects their own personality. It's extremely adaptable, making it ideal for sports logos, branding, posters, fashion design, magazine headlines, and labels, among other things.
2. Infield
Infield is a modern and edgy sports font family that comes in four different creative styles to provide you more options in your design process. With its bold and confident appearance, it's ideal for sports logos, branding, posters, and clothes design. Infield Rough's uppercase and lowercase vintage characters have different renderings to give authenticity and a more natural look.
3. Vintage Varsity
Vintage Varsity was inspired by your "cool" uncle's traditional iron-on letterman jacket from high school. When you add some fuzzy felt textures to the mix, you've got yourself a perfect duo! Make a retro-slogan t-shirt by striking the fill and adding a stroke.
Band T-Shirt Designs
If your band is like most, you are always looking for ways to spread the word and connect with new fans. One great way to do this is by using different fonts on your t-shirts. Not only does it help set you apart from the other bands out there, but it can also show off your personality.
4. Karson Blackletter
Karson Blackletter is a typeface that draws inspiration from streetwear and street style, merchandise design, graffiti, and vintage art.
5. California Style
California Style was designed as a dual-purpose font with a lovely mix of alternate glyphs and ornament swash.
6. Seraph
Seraph is a tall display type family that comes in two styles: normal and rough.
College T-Shirt Designs
Do you have a favorite college t-shirt? Or maybe one that you haven't worn in a while and it's just been collecting dust in your closet? College t-shirts bring back memories of a time on campus. If you're looking to remake them as a new addition to your wardrobe, or if you're just feeling nostalgic, check out some of these unique fonts:
7. College
College is a typeface family that likes hanging out together! Combine them in any way you want and color them however you like. Have some fun with your designs and add some collegiate spirit to them.
8. Underdog
Underdog is a typeface inspired by the aesthetic of vintage sports.
9. College Dropout
College Dropout is a hand-drawn, organic piece that evokes some of those less-than-academic times from high school.
Family Reunion T-Shirt Designs
If you're attending a family reunion this year, you'll want to make sure that you have the perfect t-shirt font. We've gathered some of the best fonts for you to use, whether you're looking for something fun and whimsical, or classic and timeless.
10. Greycliff CF
Greycliff CF is a flexible font family that is rugged, hearty, and warm. In a variety of applications, strong capitals and a smooth, open lowercase are successful. The basic robustness of the geometric, near-monoline construction is balanced by softened edges and vivid shapes.
​11. Venti CF
Venti CF is a geometric typeface family with a friendly, inviting personality. Venti's minor faults and human tone make it ideal for headlines, quotes, and short text, making it inviting and adaptable.
12. Kindred
Kindred is a hand-lettered, organic sans serif typeface. It has a warm, natural vibe, inspired by hand lettering art, with many interlocking letters and swashes that give it a hand-drawn vibe. To give it an organic and welcoming feel, the corners are slightly softened.
Kids T-Shirt Designs
When designing a kid's t-shirt, you want to focus on positivity and fun. It's refreshing to see positive quotes or sayings in a kid's t-shirt and these fonts are perfect for your little ones:
13. Little Pea
Little Pea is a sweet handwritten typeface that would look great on comic books, greeting cards, toys, posters, baby apparel, picture books, and anything else that needs a little bit of fun!
14. Saltwater Taffy
A colorful and cheerful hand-drawn typeface with adaptable letters that look well in ALL CAPS or sentence case. 
15. Sweet apricot
Sweet apricot is ideal for books, greeting cards, logos, posters, and anything else that demands a cheerful appearance!
Couples T-Shirt Designs
Couples who want to show off their love and sense of humor can do so with a couples t-shirt. For these, you may want to consider using the same font for both of your shirts. This will make them look more coordinated and give your photos that extra bit of polish.
16. Bastille
Bastille is a magnificent modern font pair that's perfect for logos, posters, wedding invites, blog articles, social media, and more! The font offers over 60 ligatures and variations for each letter to make everything look completely hand-done. There are swashes at the start and end of each lowercase letter to give your main words a little more flair.
17. Western Lake – Brewski
Brewski is a display serif font with a hand-drawn Vintage style and a bit of ornament that gives it a stylish look. It's ideal for creating retro logos, headlines, or packaging, and is suitable for vintage designs, t-shirts, logos, labels, posters, and other similar projects.
18. SUMMER CLASICO
Inspired by current graphic design trends, which appear to be slipping back into the past on a regular basis, this font offers an old-school typeface to reclaim its place in your design arsenal.
Tips for Choosing Fonts for T-Shirts
When you're designing a t-shirt, it's important to follow certain rules so that everyone can clearly read your message. The font that you use can be just as important as the actual words that you write for your shirt's design. You should consider several things when searching for a font:
Make sure that the font is legible. It's important to choose a font that is easy to read from a distance.
Consider the tone of your message. Not all fonts are created equal. Some fonts convey a playful, fun feeling while others have a more serious tone. Choose the font that best suits your message.
Pay attention to the layout of your text. Just as with any other design project, you want to make sure that your text is properly arranged on the shirt. This will help look polished and professional.
Experiment with different colors and styles. You may want to use a unique text color or font style to create some contrast against your shirt's main color or image. This will give you the opportunity to show off your creativity and personality.
Pay attention to the size of the font. Use a large font if you're hoping for something that is easy to read, while using a smaller format if you want people's eyes to be drawn more towards the picture on your shirt than the actual words used in design.
Consider where people will see your shirt design. If you're hoping for an outdoor event where there might be some sun glare, you'll want a thinner font so it can still be easily read in these conditions.
As you can see, there are many different fonts that you can choose from when designing your custom t-shirts. Just make sure that you select the right one for the job and that your message is clear.
With these tips in mind, you're sure to create a shirt that will be loved by all! Sign up here to get started on your next great project!
Getting started with hand lettering?
Free lettering worksheets
Download these worksheets and start practicing with simple instructions and tracing exercises.
Download now!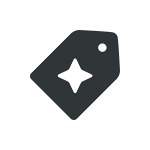 Creative Market