12 Cricut Fonts List For Any Lettering Project
The Cricut machine has been a trendy tool and investment across many artists and makers for its innovative cutting of different types of materials. It not only saves time but also makes any craft project a lot easier.
When it comes to lettering projects, having Cricut access lets you design and cut your letters in different fonts and shapes. Whether it's a sticker, a pop-up card, a poster, or a wall decal, experimenting with various fonts is the best way to personalize any of your Cricut projects.
If you're wondering what other fonts are compatible with your machine, then you have landed at the right article and platform. Creative Market is a great source of Cricut fonts that you can utilize to DIY your project. Keep reading below to discover our recommended Cricut fonts list.
What does a Cricut machine do?
A Cricut is a digital die-cutting tool that lets you design and cut a variety of materials such as paper, vinyl, cardstock, poster board, fabric, and leather. Depending on the type of machine you have, the Cricut is also capable of cutting wood, metal, and even acrylic glass.
Among its other capabilities are writing, scoring, foiling, debossing, engraving, and many more. It works with any computer, even on mobile, making it a convenient tool for many makers. From greeting cards to stickers, to decals and models, to sewing patterns and keychains – any craft project is possible at home when you have a Cricut.
How Many Cricut Fonts Are There?
There are thousands of Cricut fonts available on the market so it is important to find the right font style that will suit your lettering project. Cricut fonts come in different shapes – letters, numbers, symbols, etc.
There are also embellishments, icons, and raster graphics that are sometimes included in a font package – whether it is cursive fonts, writing fonts, or sans serif fonts.
Although you can upload computer system fonts in the Cricut Design Space – the web-based program that works with the Cricut equipment – there is still a chance that they can be incompatible. The same can happen too for any free fonts downloaded on any website.
To ensure that your Cricut produces crisp letter designs for your project, make sure to only get Cricut-friendly fonts for your machine. They are usually in the format of OTF (OpenType Font) and TTF (TrueType Font). Lucky for you, we have a long Cricut fonts list in these formats available at Creative Market.
List of Cricut Fonts From Creative Market
Creative Market has a lot of fonts that are compatible with Cricut machines. You can use these fonts to make posters, stickers, greeting cards, keychains, scrapbooking projects, home décors, and more.
From free fonts to premium fonts, we bring you the best Cricut fonts that are popular not only for their quality but also because of how easy they are to use. Ranging from regular Cricut font styles to calligraphy fonts, Creative Market has the design you need. Here are some of our trending creative market fonts that you can download to personalize your lettering projects.
Cricut Handwriting Fonts
Whether you want to add a personal touch or handmade style to your lettering project, our Cricut writing fonts are the best asset to utilize. Explore modern lettering forms in various textures to help you create any message with personality and uniqueness.
1. Opulent Font + SVG
This sample of a modern calligraphy brush font is versatile for any range of projects. It comes with an SVG (Scalable Vector Graphics) font form that lets you incorporate stunning watercolor textures into your lettering, while the Solid font format provides a smoother finish when used in vinyl cutters like Cricut.
2. Chelsie Hilton
Here's another handwriting font option if you want something thinner. It's chic, legible, and most importantly, compatible to be used in Cricut Design Space.
3. Elementary
A handwritten font can be the best choice if you are making a lettering project geared towards children. You can use this for your scrapbook album covers, your kid's birthday party invites, and even your kids' school projects. Impress young creators with your personalized crafts with this fun font suggestion.
4. Farmhouse Lemonade
Here's another adorable option compatible with Cricut Design Space that you can use for cute labels and classroom signs. It's designed to have ultra-smooth edges so you don't have to worry while your Cricut does its magic.
Cricut Script Font Examples
Scripts or cursive fonts are the best way to bring elegance to invitations, gift tags, thank you notes, and other lettering projects for special occasions. For a Cricut font in script form, choose lettering styles that are easier on the eyes.  They should be easy to read while adding a cute touch to your lettering project.
There are plenty of system fonts and free fonts in script style that you can import into your Cricut Design Space software. However, if you are still looking for script font options, check out some of our favorite fonts below that you can use for your lettering projects.
5. Brunella Script
Here's an example of a graceful font that comes in four different styles so you can experiment freely with your lettering design. You can also use this in your scrapbooking projects to add sophisticated style and decor.
6. Ecatherina
This another Cricut-friendly script font can add a touch of elegance and femininity to your lettering projects. It comes in three different forms and weights so that you can easily mix and match.  It also has bonus editable wedding invitations, letters, quotes, and menus. 
7. Caitlin Script
You can still have fun with script fonts by choosing a bold and bouncy style similar to the sample below. If you're planning to do a lettering design for bags or shirts,  this is one of the great script and writing fonts to use.
8. The Trickster Font Duo
This pack includes swashes and letter alternatives that can help you create great lettering projects such as product packaging, labels, and wall decals.
Cricut Monogram Fonts Examples
Monograms are lettering styles where the first letter of your name or any other initials is interwoven and combined in a decorative design. It's perfect for thank you cards, custom mugs with your logo, throw pillows, and other personalized products. See below our recommended monogram fonts that you can download for Cricut Design Space.
9. Wreath Monograms
Leaves are always a great design element in lettering projects and this monogram font is an example of how you can integrate foliage into your design. Try importing the font file to Cricut Design Space to cut or foil these letters into your project. For a bolder look, go for uppercase letters so you get the filled wreath design, or to achieve a simpler style, you can do a monogram using lowercase letters to transform the wreath into a minimalistic outline.
10. Leafletter Monogram
For more botanical effects, you can also choose a font with lush leaves growing out and around the letters.  This pack comes with a split monogram option so you can put any name or date in the middle of your monogram.
Another excellent ornamental font for your monogram is this sample below. Depending on the background and other design elements that you will use, you can create your own typography art from charmingly vintage to modern chic.
11. Pretty Boy
12. Darling Romans
If you are looking for another modern monogram font option for your Cricut, try looking for an all-caps sans serif with minimalistic style. Here's a sample font that you can also combine with script forms for a sleeker design look.
Looking for more fonts option for your crafts? Check out our other list of best Cricut fonts to help you DIY your personal and business projects today.
Creative Market: The Best Website to Get Printable List of Cricut Access Fonts
From the convenience of your home, you can search for hundreds of Cricut fonts on Creative Market. Simply download your chosen font to your computer, upload it to the Cricut software, and enjoy a hassle-free experience of crafting.
Creative Market is the leading online marketplace to purchase and download fonts, templates, graphics, and a lot more. With over a thousand products from different designers, it has everything you need to make your lettering project a success. Sign-up now to get access to digital assets designed by talented artists for fellow makers like you.
Getting started with hand lettering?
Free lettering worksheets
Download these worksheets and start practicing with simple instructions and tracing exercises.
Download now!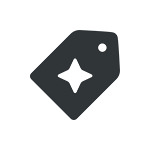 Creative Market