15 Best Outline Fonts to Add Visual Interest to Your Design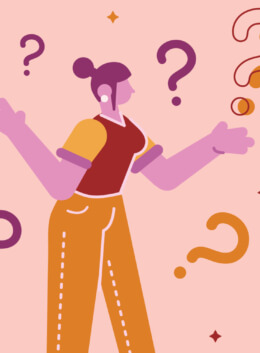 There are many different kinds of fonts that can add flair to your typography and design. Outline fonts are one of them.
Outline fonts form basic curves and fillable geometric outlines to define the shape of each glyph. The main advantage of outline fonts or vector fonts is that they can be smoothed and scaled more easily than bitmap or pixelated fonts, which means they can take any size or form without losing their clarity and quality.
To guide you in choosing an outline font that best fits your brand or design in mind, here is the ultimate list of the best outline fonts from Creative Market that can help you find exactly what your brand or design needs:
Hollow Fonts
There are some outline fonts with letters that contain pixels inside a separate outer line. Hollow fonts, however, have characters that are completely hollowed out. They are best used for putting emphasis on your background design or image. With hollow fonts, your text blends seamlessly with other elements and becomes fully integrated into your whole design. Here are some great hollow fonts that you can use:
1. Block Marys: Blocky Display Sans
This blocky display sans serif has two regular and two outline font variations and uses only uppercase letters for a more stylized design. Its outline variations consist of lightly outlined, thick characters with almost no counters. This chunky font is perfect for creating playful, eye-catching, 80's retro-themed graphic designs.
2. Limited Edition: A Retro Font
Another retro font, Limited Edition is a psychedelic font with two different outline styles. One is a regular outline and the other includes a shadow for a full-on trippy effect. It also comes with fun ligatures and gradient backgrounds to help you come up with original 70's-inspired psychedelic designs.
3. Volutant Display
Inspired by 60's vintage signs, Volutant is a monoline font with 2 filled and 2 hollow outline versions in regular and italic styles. The thin outline stroke is best suited for display sizes and will look great on solid-colored backgrounds. Despite its sharp corners and edges, it has a clean and soft look, which makes it perfect for adding visual interest to your design.
4. Baren Font Family
This bold font family has fill and outline versions in varied styles, which are:
3 outline styles in regular, rough, and rounded
4 textured styles in halftone, vintage, shaded, and rough
2 fill styles in regular and rounded
Whether you're going for a vintage, modern, or classic look, Baren is a highly versatile sans serif outline font that can help you create both engaging designs for web and eye-catching print materials.
5. The Geronide: Hand-Drawn Sans Serif
A hand-drawn sans serif font, the Geronide font comprises of regular, stamp, and outline font styles with condensed variations. It comes with stylistic alternates to make your text more dynamic and creative. This outline typeface is reminiscent of personally hand-lettered comics, which gives it a fun, approachable look:
Bold Outline Fonts
A bold outline font prioritizes, highlights, and draws more focus to your text. They easily grab attention which makes them perfect for headlines. Check out these bold outline fonts that can make your titles and headers stand out:
6. Helight
The Helight font pack is composed of a bold script and sans serif font as well as a dingbat font. Helight sans comes in regular, inline, and outline styles, with the outline version characterized by a thick, solid outline stroke. Aside from headlines, this bold sans serif typeface is great for logo designs, labels and packaging, and other branding needs.
7. Comic Sidekick
This chunky hand-drawn brush font has a bold outline version and an alternate inline version that is topped with a thick outline. With multiple styles that can be layered up for interesting effects or used individually for a cleaner look, Comic Sidekick is perfect for light-hearted designs such as comics, children's books, games, and packaging.
8. Epilesja Round
A monoline, all-caps outline font, Epilesja features bold geometrical strokes that function both as an inline and outline. These create the illusion of a 3D look and produce soft edges that improve the font's overall visual appeal. Its unique design is specifically intended for creative headlines, titles, and other display uses:
9. El Camino: The Folk Artisan Font Collection
The El Camino font collection has 2 variants (big caps and small caps) in 5 styles (slim, textured, outline, soft edges, and bold). It has 2 outline versions which are a hollow font and a rough, textured font with a thick outline. This bold spur serif has a western design with a handmade feel that can help you create an organic look in your designs:
10. Republiko Display Typeface
Republiko's 3 unique outline styles comprise of a double outline, an overlapping outline, and a solid outline. Despite its thick strokes, it works great both in small and large display sizes and can help you create stylishly bold designs with a clean and modern look:
Simple Outline Fonts
Simple outline fonts can offer you more style flexibility, therefore expanding their possibilities of use. If you need a display typeface with a basic yet powerful look, these are a few outline fonts you can try:
11. Singolare
Singolare is a complete layered font set that consists of 15 fonts with both uppercase and lowercase letters that come in 9 weights and 3 different styles. For its outline font variations, Singolare has one filled outline font, one hollow font, and one unique inline font. This particular variety in weights, styles, and layers can give your display text a major visual impact.
A clean and dynamic geometric sans serif font has a modern look and feel that is perfect for magazines, posters, and product packaging with a contemporary design.
12. Nubolts
This rounded and condensed font comes with regular and bold variations for both its main font and outline font. Described as an improved version of the Serrona typeface, Nubolts has a clean, soft look that can provide you the versatility and simplicity that you need to create various designs.
13. Francoeur
Francoeur font pack has 3 regular, 5 bold, and 4 outline styles that all vary in weight, contrast, kerning, and set width. With custom styles to accommodate your different design needs, you can maximize this font for posters, logos, books and magazines, and other printed designs.
14. Keystone: Elegant Sans Serif Font
With high-contrast strokes that create sharp, clean letterforms, this elegant sans can give your text a formal and classic look; perfect for luxurious brands. It comes in varied weights and styles, with a regular and italic variation for its outline font that can be used in both body and display sizes:
15. Kremato Script
Last but not least, Kremato is a sans serif and script font duo with naturally hand-drawn glyphs. Its outline font variation comes in two styles that look like they were drawn with a fine-tip pen. Designed with coffee in mind, this font is created for cafe and restaurant branding or for any design that needs a handmade touch.
Sign up now to get the best out of these creative fonts! More fonts are available here.
Getting started with hand lettering?
Free lettering worksheets
Download these worksheets and start practicing with simple instructions and tracing exercises.
Download now!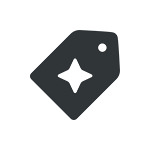 Creative Market