Let's Get Physical: How to Get Your Creative Work Seen with Print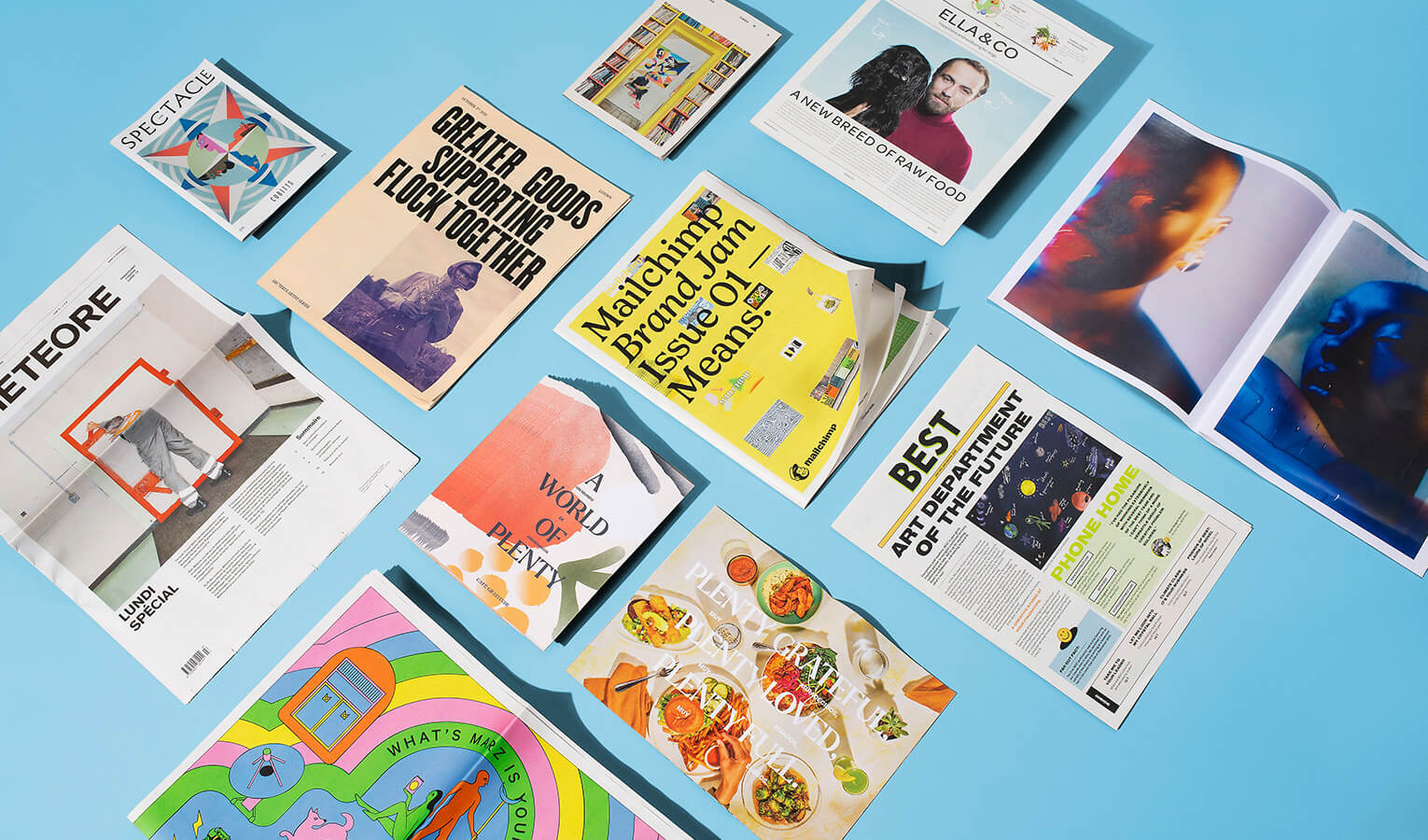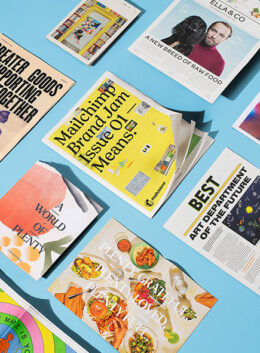 We asked our friends at Newspaper Club to share some of the most inspiring newspapers their customers are using to showcase creative work. From a pattern designer's portfolio to a playful project from Mailchimp's design team, the 8 examples below show you how to put your best foot forward in print.
---
When much of what you create is experienced on a screen, getting to share your work in print is a rare thrill. It's also a chance to cut through the digital noise and stand a real chance at connecting with potential clients.
At Newspaper Club we help creative people around the world — from photographers to typographers to illustrators — get their work into the right hands with their very own newspapers. Newspapers that clients are excited to flip through and want to hang onto (and in some cases, display in their office!)
Want to see what you can make? Get free samples from Newspaper Club.
The creative sampler
"We're so used to digesting everything in bite-sized chunks on social media, it's nice to get something in the mail and spend time discovering it," says Alison Matheny, founder of design agency BEST. "The newspaper was a great way to tell our story."
After a difficult pandemic year, Alison used a newspaper to "reintroduce the studio" and remind clients why they should work with BEST. The format "communicates who we are and how we work" and reflects the studio's values right down to the sustainable packaging — recycled envelopes and compostable stickers, specifically — used for mailing it out.
Alison's top tip: "Think about what you would want to read yourself! When making a 'marketing' piece, often the mind wants to come up with what would be engaging from a sales perspective. With our studio's piece, we aimed to tell the story of BEST, answering all the questions someone might have before they had a chance to think of them."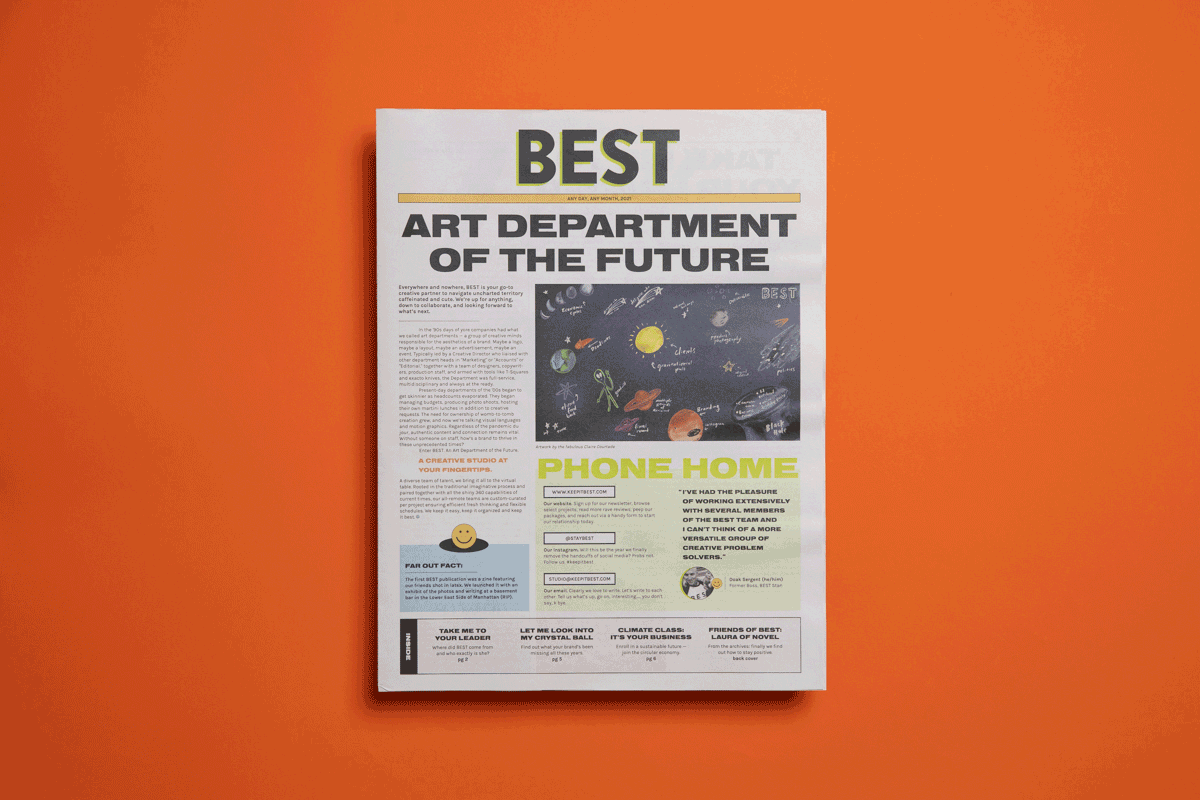 The illustrator showcase
"What's the best thing you've ever drawn?" That was the question posed to members of Illustrators for Hire, a platform promoting the work of freelance illustrators. Responses from 144 professional illustrators are compiled in this zine, which was sent to art directors and editors around the world. From favorite foods to career milestones, it's a peek into a brilliant mix of creative minds — and was a hit with readers. "We sold out our entire print run in less than one month," says Illustrators for Hire co-founder Nate Padavick. "And a magazine art director discovered and reached out to an illustrator featured in it!"
Nate's top tip: "Involve as many collaborators as possible who will extend the reach and increase the buzz of the launch of the print piece."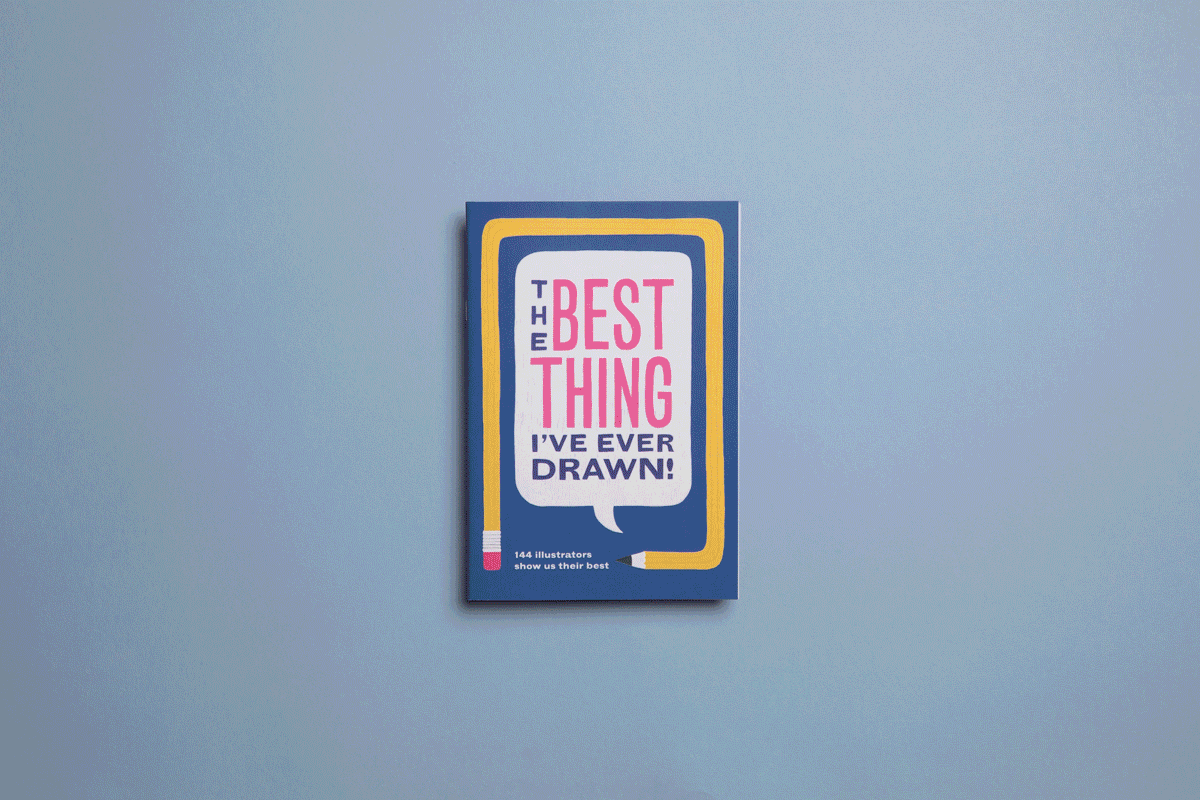 The brand builder
"Means" is the name of Mailchimp's primary brand typeface, an elegant and quirky serif used for headlines across the company's website and communications. This newspaper, created by the Mailchimp brand design team during their bi-monthly creative "jam session," shows a range of possible uses for the custom font from t-shirts to posters. "We wanted to elevate the work whilst still feeling like it's an ongoing exploration," says creative director Christian Widlic about turning the team's brainstorming session into a printed souvenir.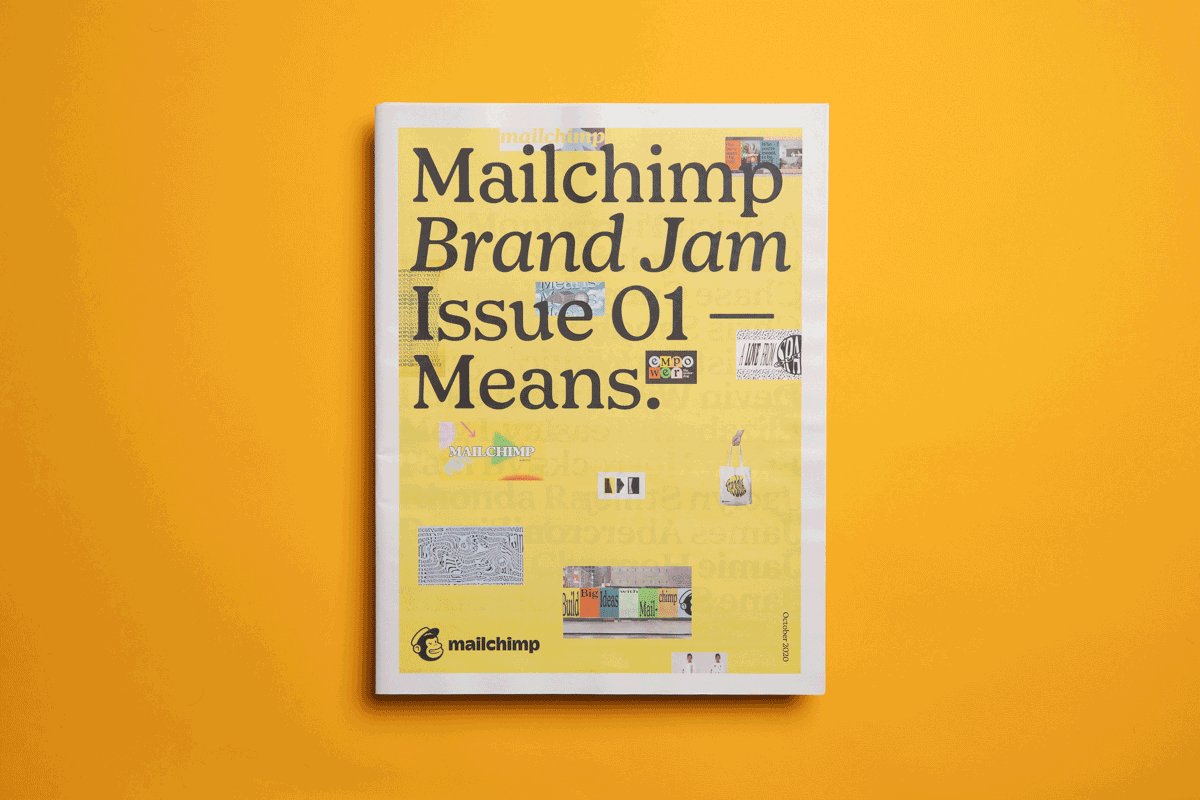 The poster project
Launched in 2018 by Isenberg Projects, Art in Print is a public art initiative making buying art more accessible. Throughout the year, local artists create limited-edition posters, which are distributed via repurposed newspaper dispensers along a 1-mile stretch in Boston. So far, Art in Print has distributed more than 4,000 posters and showcased over 90 artists.
"We've been obsessed with newsprint posters for some time but wanted to take the concept one step further," says Isenberg Projects designer Madeline Jacobsen. "Typically someone would have to go to a museum or event to get their hands on one of these posters – we thought, why not make newspaper dispensers mini art galleries?"
Madeline's top tip: "Choose artwork that will appear vibrant using a CMYK profile. Images with neons, metallics or low-contrast palettes will be difficult to color match when printing. And make sure any text contrasts well with the background, so it's legible and impactful."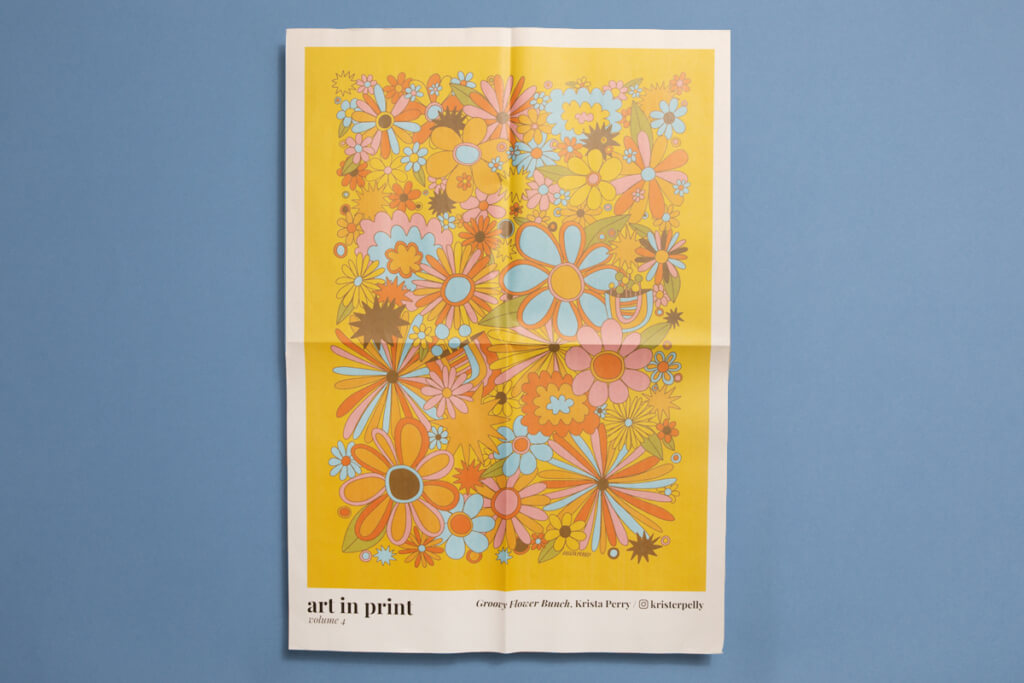 The peaceful publication
"Nothing beats seeing your project come to life exactly how you envision it," says creative all-rounder Lorenzo Diggins Jr. about his print publication, Find Peace. Keep Peace. He describes it as a "well-being advocacy journal," looking at different meanings of peace through writing, photography, illustration, and interviews.
"I wanted the introduction to the publication to be experiential and a newspaper was the best way to achieve that. People have unanimously raved about the design," says Lorenzo, who collaborated with graphic designer Blossom Liu to bring the project to life. It's already on the shelves at some of Lorenzo's "dream shops" — including Skylight Books in Los Angeles and YOWIE in Philadelphia — with "more dream shops on the way!"
Lorenzo's top tip: "Collaborate with different people to make sure that you get diverse and unique perspectives."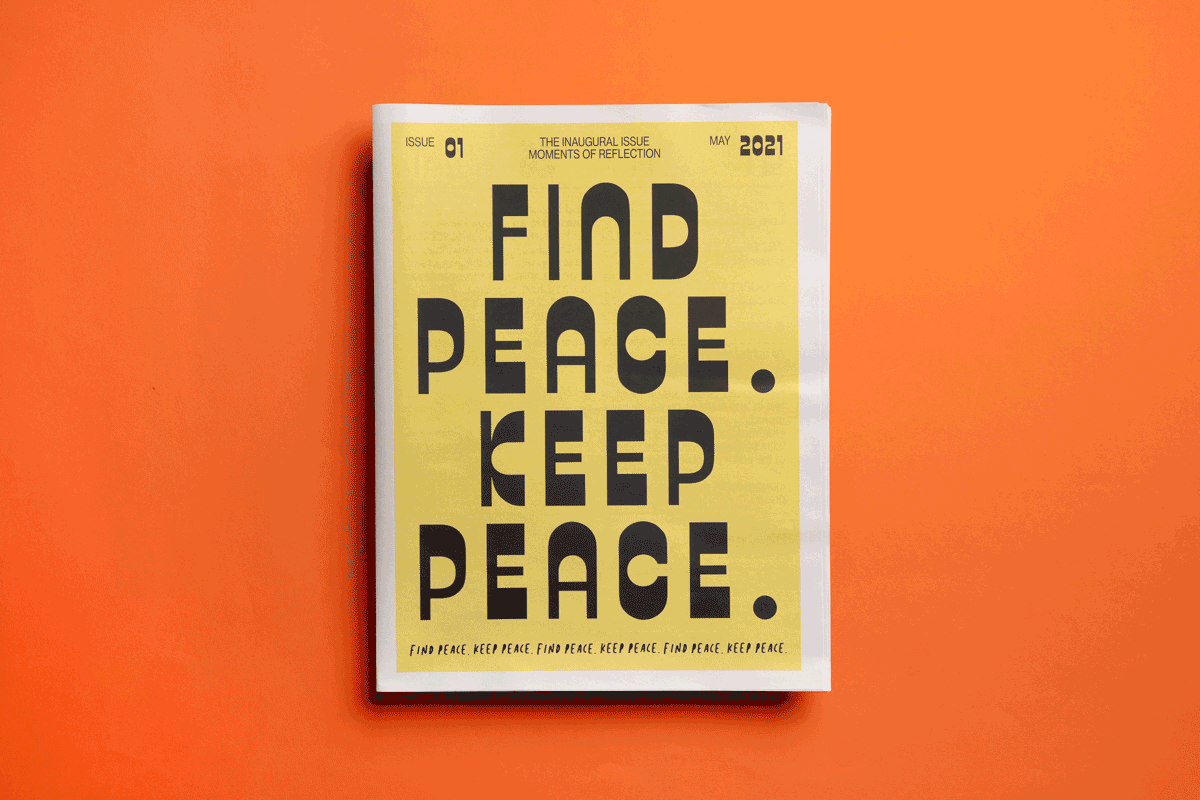 The extra big photobook
Photographer Neil Favila's latest portfolio is a mix of personal projects and portraits shot for big clients like Playboy, Don Julio, and Ugg ("One for the books," he says of photographing the legendary fashion editor André Leon Talley for Ugg.)
"I've always been a fan of the oversized tabloid dimensions, and was looking to experiment with a promo that was a bit more hands-on," says Neil, who is sending the newspaper to creative directors, art buyers and photo editors.
Neil's top tip: "If you're going to invest in printing and distributing your own newspaper promo, make sure you also invest in quality design and layout."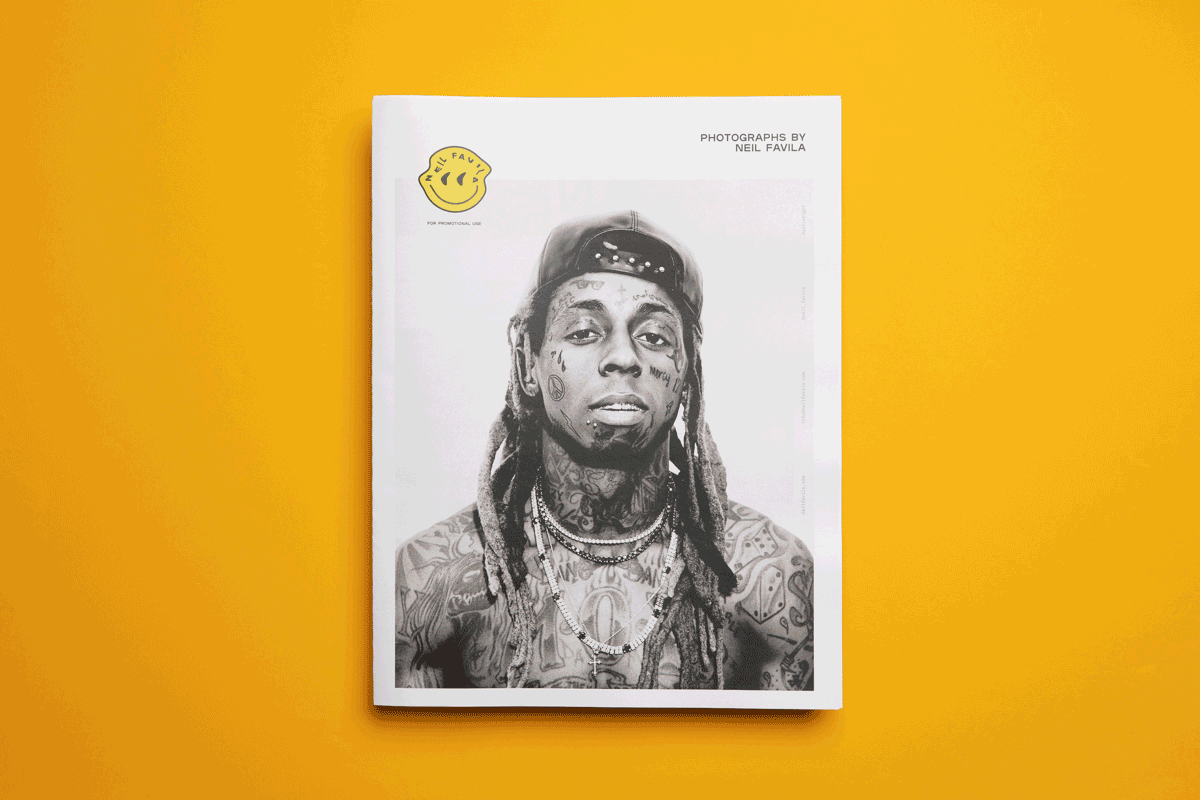 The pattern portfolio
"Many people send digital samples to art buyers, but I love paper," says artist Leila Simon Hayes, a former creative director at the Institute of Contemporary Arts in Boston, who shifted gears to pursue surface design in 2018.
Since then, she's been bringing fabric, stationery, and home products to life with her vibrant patterns and printed this newsprint lookbook to share her work with art buyers. The newspaper is "something to be played with, hung on the wall, wrapped around a gift, made into a collage," says Leila. "I love texture and I am always delighted to hold a thing of beauty in my hands. I figured I'm not alone — and I was right! It's been so fun to see the different ways people interact with it."
Leilas's top tip: "Make it in a way that you love to take work in. I love newsprint for how friendly and approachable it is — I love its texture, sound, and smell. I enjoy art books with large up-close images and a variation of loud and quiet pages and spreads. Instead of trying to impress others, I created an art experience that I would enjoy."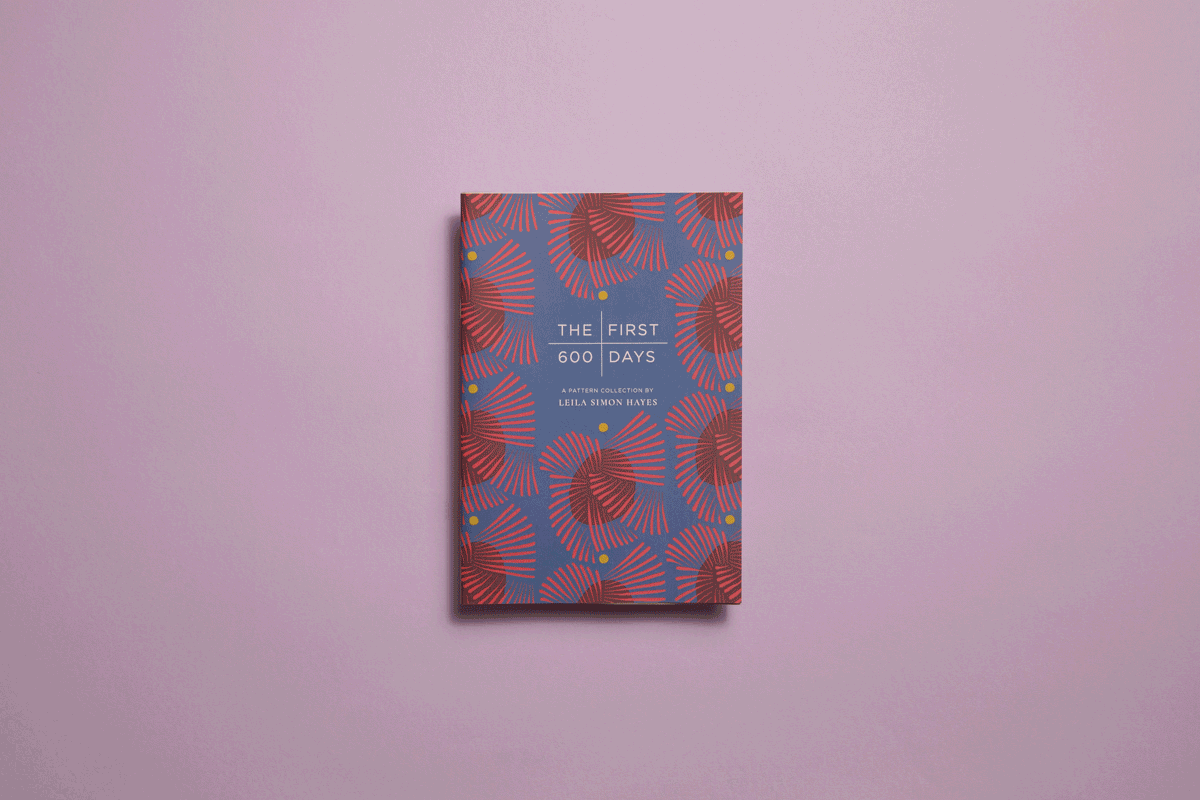 The lettering lookbook
Amsterdam-based designer Thom Niessink says he's influenced by a "deep-rooted love for retro typography and illustration." In this mini portfolio, he shares a collection of his best lettering work from the past year.
"The paper texture is really essential to give my work that vintage feel," explains Tom, who says that his favorite part of the design process was creating the cover: "I was really aiming for something punchy and I love creating those wavy letterforms."
Thom's top tip: "Get the most out of your newspaper by designing it to work as a portfolio for potential clients but also something you can sell as a stand-alone zine to people who want prints of your work."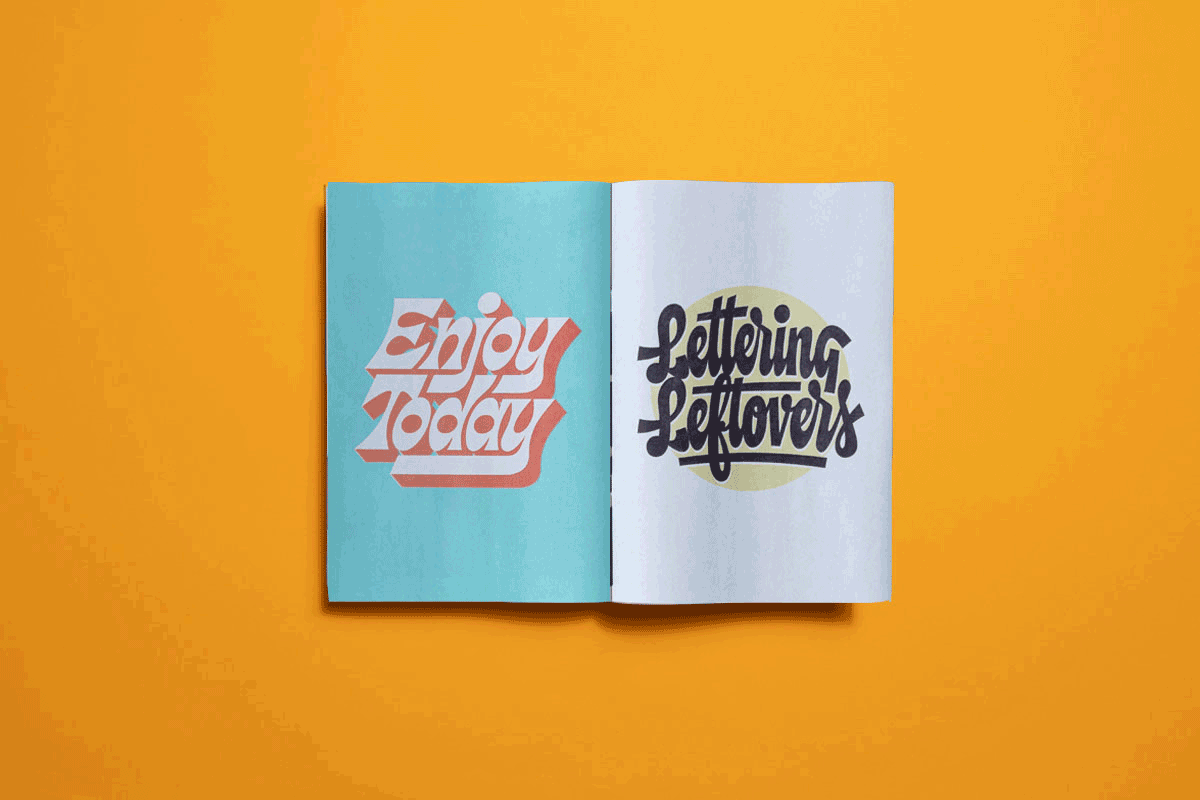 Inspired to make your own newspaper? Get started with a free sample pack from Newspaper Club.
Getting started with hand lettering?
Free lettering worksheets
Download these worksheets and start practicing with simple instructions and tracing exercises.
Download now!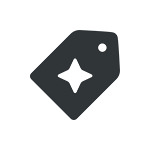 Creative Market