10 Best Fonts for Signs in Retail Stores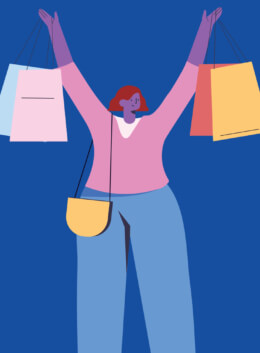 Have you ever wondered how choosing the right font for your store sign can affect your business? Did you ever ask how you can improve the look and feel of your retail store? Aside from aesthetics and design, one crucial aspect for every store sign is the font you use. Not only will this entice your customer to go into your store and actually engage with you, but this can also be a consideration when it comes to the readability of your store sign.
One thing to note is that a stylish font doesn't necessarily mean that it's a great font for a sign consistent with the objective of your store sign. A versatile font and the appropriate font family is key when talking about what to use for your retail stores. There are different types of font families to choose from, but in this article, we will tackle specifically two font styles. Read on if you want to know which ones to use.
Things to consider for your business font signs:
1. Make your font styles big, bold and dark but on a light background
The main reason why we even consider the best font for your store signs mainly focuses on readability. Considering font weights is useful as it adds a layer of ease to your viewer's eyes
2. Invest in a store sign that will serve you well
Invest in a sign that has great design elements, is visually pleasing and can attract attention.
3. For large signs, always consider what the customers see from a distance
Always remember that a typical sign font has 10 feet of viewing distance for every inch of letter height on the sign
4. For smaller signs (business cards, postcards, door hangers, brochures and stickers), use sans serif fonts or serif fonts
For headings and large text, we recommend using sans serif fonts. When it comes to smaller text, serif fonts are great options.
5. Use script fonts or script like fonts sparingly
These types of fonts are not really readable and good for a sign design. Always remember to be mindful of thick and thin strokes also because this can highly affect the visibility of your sign.
What are your options for fonts for store signs?
Whether you're considering a nice display font or a classic font for your sign, choosing the best font for your store signage can be a challenge, but there are a few classics that are great display fonts for any type of requirement. The perfect font does not exist, but there are some that are just right for your needs. Here are a few options to choose from that you can use:
1. Brixton SVG
Brixton SVG is a bold hand-printed typeface that takes inspiration from the original letterpress styles and all of its charming imperfections. Its narrow letters and textures make it original and authentic.
2. Horizon Wide Sans
Horizon Wide Sans is an all-caps, bold typeface that works well for important titles or names. This can be used as an option for large signage because it's wide and easy to read.
3. Quiche Sans
Quiche Sans is a typeface with thin to black weights and matching italics. It has high contrast, sans serif letterforms, and monoline stroke endings. This typeface can be used for a variety of applications such as print, web, branding, advertising, magazines, products, packaging, and labels.
4. Bjola
This bold, friendly-looking font was created to bring a playful feel to any text. It has chunky, clean letters that have a simple, yet modern feel. Bjola is a great option for children's books and funny greeting cards.
Best Font for Outdoor Signs
For outdoor signs, meaning large body signs, people should be able to see and understand the context of your sign at first glance. A great font is not only a bunch of letters, it can determine if your store sign will be an effective sign or not. You can also consider whether you will be using upper case letters or lower case letters for your signage as this can also affect the readability of your sign from a distance. There are two styles you can choose from as mentioned above, a sans serif font or a serif font. For outdoor signs, we can explore using sans serif fonts, such as the ff:
5. Bison
Bison is a strong font family that is sophisticated and sans serif. It was inspired by the animal, and it has a sturdy uncompromising style. This style can be felt through the controlled letterforms and modern touches. The fonts in this family are each dynamic and authoritative in their own right.
​​6. MADE TOMMY
MADE TOMMY is a sans serif that is classic and casual. The font family includes 7 normal and 7 outline styles, making it versatile, and a great option for any branding project.
7. Neue June
Neue June is a unique typeface, with its innovative high x-height, full-bodied and round punctuation. This is a very legible font that gives both designers and advertisers alike, an advantage across communication platforms. It is available in five weights, including italics.
Best Font for Retail Signs
On the other hand, retail signs are also a great way to boost your business. Choosing the right font for your brochures, business cards, stickers, countertop flyers and the like is also crucial. Aside from conveying a message, the style of your font will also determine how people will perceive you as a brand. Here are some suggestions for these types of signs:
8. Miamo
Miamo is a modern font family that includes both a script font and a sans serif font available in six different weights. This versatile sans serif typeface is contrasted and easy to read, making it perfect for use in logos, advertising, packaging, and more. The handwritten script font is elegant and charming, and pairs well with the sans serif version of it to create a unique font duo.
9. Amoret
This font collection comprises of a classy, high contrast sans serif, and a thin, elegant script. These fonts were designed to complement one another to give a beautiful and contemporary pairing. Both fonts contain upper and lower case letters, numbers and a wide range of punctuation marks. This collection comes with a bonus script alternative, should you want a more customized-looking design.
10. Wild Mango
Wild Mango is a stylish and modern serif font. It can be used especially for both print and digital retail campaigns. One of the great things about Wild Mango is that it's an eye-catching selection for both free-spirited designs and more elegant editorial looks. In addition, this typeface comes with an alternative version, with more styled letters.
Ultimately, the main goal is for you to be able to create the best sign suited for your needs. Whether it be a coffee shop, a body text, or a simple signage design project, choosing the best fonts will always be a good investment.
Lettering, signage, character count, serifs and whatnot are just some of the few points we should always think about when designing. Making signs may sound simple, but there are a lot of considerations that go into it, and one you should never take for granted is your typeface choice. Sign up today to browse all of the different fonts available on Creative Market!
Getting started with hand lettering?
Free lettering worksheets
Download these worksheets and start practicing with simple instructions and tracing exercises.
Download now!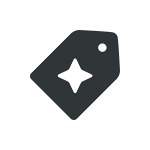 Creative Market