21 Best Wine Inspired Fonts for Logos and Labels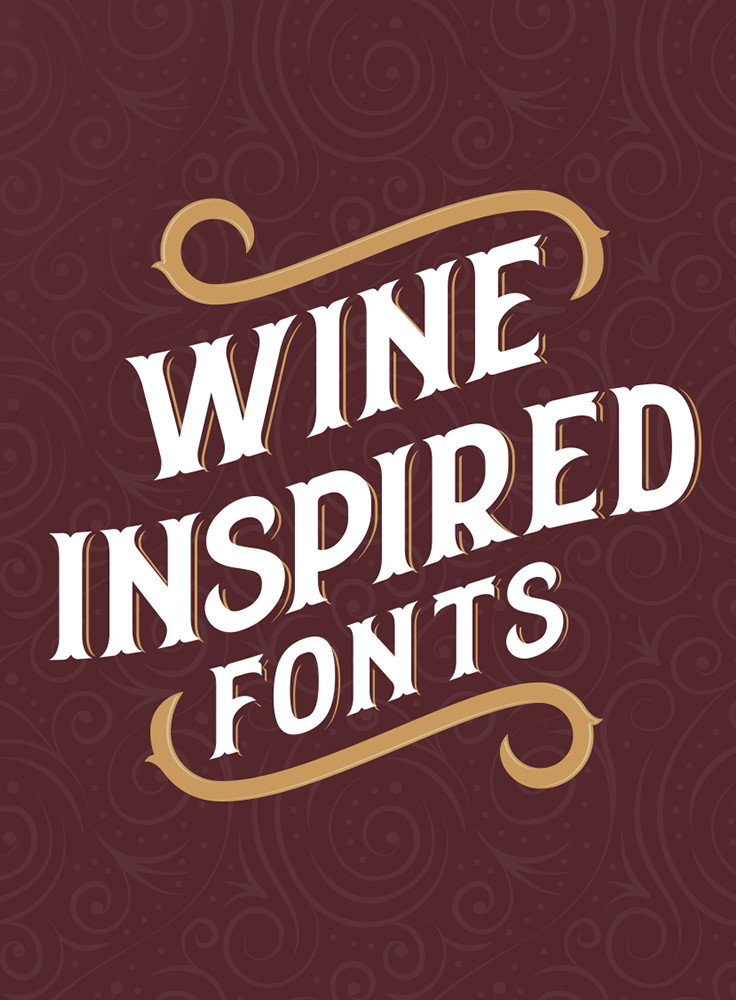 Whether you're toasting at a wedding, closing a deal over dinner, or relaxing on a sweet summer evening, there's a wine to capture the "spirit" of the occasion. This collection of wine-inspired fonts features a variety of vintage styles, modern lines, and hand-drawn scripts that capture the many faces of wine for logos, labels, and other design projects. A monolinear slab serif font, Telemark Label Bold takes its name from a Norwegian skiing style. Telemark Label Bold comes with a set of ornaments for creating banners and other elements and includes 207 characters.
Featuring 100 fonts from 31 different font families, the Olden Times Font Bundle includes a variety of serif and sans serif fonts with both vintage and modern styling. All fonts support a long list of world languages, including Cyrillic and Latin alphabets.
Boysenberry is a handwritten, bold serif font with an intimate, vintage feel that suggests corner cafes and open-air marketplaces. Boysenberry comes with 98 glyphs, including a full set of upper and lowercase characters, punctuation and numbers.
Inspired by vintage posters and a casual cowboy style, Halays Typeface adds a retro Western feel to apparel, packaging and logos. Halays Typeface comes with a set of alternatives and glyphs, as well as a set of four badges.
A soft script font with a rounded, retro look, Andara also includes a full sans set and small caps for branding, posters, logos, and labels. Andara comes with a set of stylistic and swash alternates and ligatures as well as multilingual characters.
Based on the Whiskey Label font, the Brandy Design Set includes all the necessary elements for creating a complete product design. The Brandy Design Set features four font layers, a vector label, and a rendered mockup of a brandy bottle in Photoshop format.
The Amber Taste Font set is a complete kit for creating a design for an alcohol product. The Amber Taste Font set features a vintage, bottle label style font plus a mockup of a brandy bottle and a variety of vector elements including a seamless pattern background.
Featuring four font variations, Ranch is a textured vintage typeface with multiple combinations for labels, packaging, posters, and more. Ranch comes with multilingual support and includes a set of hand-drawn vector illustrations and decorative frames.
With the weathered look of inn and tavern signs, Tavern Vintage Label comes in six mix-and-match styles, including Shadow and Décor variations. Tavern Vintage Label comes with a full set of all caps plus bonus graphics.
Recherche is an airy, sophisticated script font based on letters from a pointed brush. Featuring over 100 swash alternates, Recherche includes a full set of upper and lowercase characters for elegant wedding invitations, wine labels, menus, and cards.
An ornate vintage style font with plenty of stylistic alternates, the Tobacco Box font comes in three styles. Tobacco Box also includes a design template for a decorative frame as well as Photoshop mockups of a wooden cigar box.
A vintage-styled display font, Arthouse suggests the labels of old bottles and turn of the century posters. Arthouse includes 10 variations with swashes and ligatures, plus a set of vintage art images and multilingual support for Latin languages.
The Apothecary Collection is a set of fonts inspired by vintage signboards and medicine books. The Collection includes five typefaces and comes with a set of 15 vintage logo templates that can be edited in Adobe Illustrator.
Inspired by vintage liquor bottles, Blaze & Glory is an ornate, old style typeface that includes both regular and drop shadow variants. Blaze & Glory comes with a set of stylistic alternatives and bonus vector images.
A casual hand lettered font, San Rafael captures the spirit of California's wine country. San Rafael includes an extensive set of alternative glyphs and punctuation for use in signage, packaging, book titles, and more.
The Typnic collection of hand drawn fonts includes 18 typefaces in script, headline, and Roman styles. Typnic comes with a set of ornaments, dingbats and patterns for adding embellishments to package design, advertising projects, and cards.
Like the wine that inspired its name, Spumante Bold is breezy and casual. Spumante includes over 200 swashes, three sets of alternate caps and a second version of the Spumante font, Spumante Shadow.
A hand-drawn font with a light, summery feel, Summer Wine includes a full set of upper and lowercase letters, numbers and punctuation. Summer Wine combines with a variety of other fonts for logos, T-shirts, postcards, and packaging.
Goodwine Font + Mockup is a complete design kit for wine-related graphics. A retro style font, Goodwine includes a vector label design template with ornaments, plus a wine bottle mockup in PSD format.
A tall, condensed font with vintage styling, Winery includes 16 ligatures and additional glyphs. Winery also includes a bonus handcrafted illustration of wine and grapes, for use in label or packaging design.
A bouncy, rounded script font, Strawberry Wine can be used both digitally and with a cutting machine for creating labels, product designs, and more. Strawberry Wine features a full set of upper and lowercase letters plus special characters.
Retro and hand-drawn fonts are among today's hottest design trends, and these wine-inspired fonts combine both. Use them for wine-related design projects or to add unique, handcrafted elegance to logos, packaging and more.
---
Products Seen In This Post:
Getting started with hand lettering?
Free lettering worksheets
Download these worksheets and start practicing with simple instructions and tracing exercises.
Download now!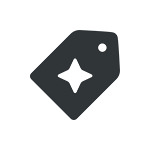 Creative Market