10 Best Fonts for Designing Logos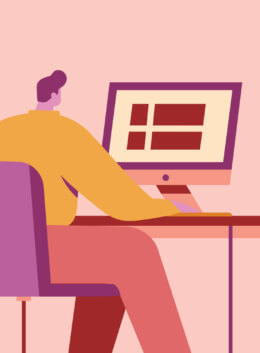 Your logo is your company's first impression. It's the first thing someone sees when they learn about your company. A good logo design will help you seem more professional, ensure that your customers can find you, and inspire confidence in potential customers.
Designers should take care of the most intricate and subtle aspects of the logo's details to make it memorable and versatile in order to capture the essence of your business.
A great logo design can be clean and simple or add embellishments that symbolize your ideals, values, and objectives.
In this post, you'll learn how to select the best font for your logo, find the best examples, and implement them to represent your brand.
Guidelines for Finding the Best Fonts For Logos
Using the best fonts for logos are the key to a successful advertising campaign. When choosing logo fonts, you must consider the image you want to portray. A well-designed logo should immediately catch the viewer's eye and should also be able to convey the tone of an organization—its personality, dignity, and professionalism. The way a logo looks—fonts and colors—is just as important as its meaning.
The right font can help your logo convey the right message to customers. From traditional serif fonts like Baskerville and classic sans-serif fonts like Helvetica, to modern fonts like Proxima Nova and Futura, there are so many styles to choose from. Which is best for you?
How to Find a Great Logo Font: Find Font Family Varieties
Because there are so many to pick from, the typeface employed in a logo significantly impacts the project. Choosing the correct font for a project shows that you know what you're doing and are invested in the outcome.
This is why knowing what typefaces are available, how they appear, and which ones would look best with your logo design is critical. Additionally, logo typefaces are just as crucial as they are in making a distinctive impression, when it comes to print.
The modern sans serif or script font you might choose is equally as significant as the colors or graphics used when designing a logo. A well-chosen typeface may highlight the benefits of your logo and business, but an unsuitable font might create negative associations and weaken trust.
Because most designers devote more time to selecting a font than to any other aspect of their logo design, it's important to select a typeface that not only expresses the nature of your business but is also legible and readable.
When choosing a font, the best first step is to decide what emotion you want to evoke in the viewer. Emotional responses to fonts are very subjective, but generally, fonts evoke six emotions: cool, contemporary, playful, friendly, professional, and classic. Some of the major fonts for logos include:
Serif typefaces have serifs at the end of each stroke, which are short vertical lines. These traditional fonts convey respect for tradition, reverence, reliability, and comfort.
Sans serif logo fonts lack serifs and offer a more contemporary appearance. They elicit a sense of aspiration, novelty, and orderliness. They have a much more formal variant called the geometric sans serif.
Script fonts have the appearance of being handwritten. Elegant, creative thought and tenderness are all conveyed by these fonts.
Modern fonts are new-style, straight fonts representing decisiveness, advancement, elegance, and style.
Display fonts are unusual job typefaces that are rarely used in logos. Such fonts convey emotional depth, individuality, and warmth.
Understanding Different Types of Logos
A logo can take on an almost infinite range of shapes and personalities, from literal to symbolic, from word-driven to image-driven. They're all made up of a combination of text and images, and each one gives your business its unique look and feel.
Logos should be one-of-a-kind and reflect one or more aspects of the business they represent. The font used in the logo and its color scheme, form, and design components all play a role in making your logo stand out from the crowd.
Before getting started with designing your logo, you have to consider everything you want your logo to be. If you're making a text-based logo, you'll want to pick a typeface that's easy to read. You can use any font when creating a graphical or symbol-based logo.
It is, nevertheless, important to select a font that complements the overall appearance and feel of your brand. You should also think about the font's size and color.
Arek Dvornechcuck, Branding Expert at Ebaqdesign, cites 5 different types of logos:
Wordmark — A wordmark is a logotype comprising of distinct, text-only elements for the purpose of identification and branding.
Letterform — An original design that uses one or more glyphs to act as a way to remember the name of a company.
Emblem — A symbol in which the name of the company is inevitably associated with a visual element
Pictorial mark — An instantly recognizable logomark that has been styled and simplified
Abstract mark — A strategic and conceptual symbol that conveys a brand's positioning and values.
Best Fonts for a Corporate Logo Design
The font for a corporate logo should be simple, professional, modern, and timeless in appearance. Because each company's identity is unique, an excellent font for logos have characteristics that assure great recognition among customers and other businesses.
Here are some great examples of corporate logo fonts that are suitable for your needs.
1. Connect
A great logo font is about character and uniqueness. Connect breaks away from the mold of typical sans serif fonts by adding its unique font stem shapes, size, and connections. The font can blend easily with any business logo.
2. Qualy
In contrast to Connect, Qualy is about thick, defined, and connected stems that accentuate a circular, zero sharpness, and equal character proportions to achieve its characteristic look.
3. Dallas
A great sans serif typeface has an excellent equal-sized thickness that looks average at first but becomes increasingly attractive later because of its simplicity that's easy on the eyes. This simple appeal also gives it versatility as logo fonts for various visuals.
4. Besan
A sans serif font looks average because of its defined character shape and size, making them suitable for reading and documents. Besan is a great logo sans serif because of its disjointed and flow-oriented character design approach. Its minimalistic and omission-oriented style makes it a great font for logos.
Beautiful Fonts for Personal Logos
Sometimes, we want a font that's fashionable and beautiful to gain attention. But, using these fonts may clash with our objective to use bold and easy-to-read fonts that are perfect for logos with a modern and stylish design. It's important to find design balance for both
With this in mind, here are some beautiful fonts that will go well with your design portfolio, website, or business cards.
5. Peachy
The 60s and 70s used clear serif fonts for logos. They had character, are beautiful, and didn't take away from the visual clarity when they accompanied logos. Blanche Sage is an excellent modern representation of beauty and comprehension in one.
6. Brand
Creating beautiful fonts means using embellishments and characteristic styles in the right areas. That's where Brand excels — It achieves a fancy and stylish font with embellishments and serifs used precisely in every character design, spacing, and interaction.
7. Sage
High fashion logos always require a bit of elegance, sleekness, and memorability. It's for these reasons that Sage is a stand-out font that achieves beauty and readability at the same time. The balance of serifs and embellishments make it a great logo font right out of the box.
The Best Fonts for Creative Logos
Creativity is all about introducing something unique, impactful, and memorable to your audience. While many earlier logos have shown personality and subtlety, creative logos and fonts show the care your designers give to reflect your company's innovative and out-of-the-box mindset.
Here are several logo fonts that we believe are best suited for showing off your creativity.
8. Kocha
In most cases, a playful aesthetic is synonymous with creativity. Kocha's creative font blends fun, creativity, and excitement in one easy-to-use font. It may only be suitable for creative companies, but it does its job exceptionally well.
9. Palmer Script & Sans
This vintage font works so well as a logo in itself because of the long, connected underline that highlights its subheader. If you want to leave an impact using few visuals and more text, here's an excellent template to use.
10. Wild Mango
Wild Mango does a great job as a fancy logotype. The example below features its beautiful curvatures and non-square proportions to give it personality.
Serious, informal, humorous, elegant, and so on are just a few characteristics or moods that fonts can have. Make sure the moods of your font selections are acceptable for the goal of your logo.
With a greater understanding of the various font styles, you'll soon be able to make better decisions for your logo typefaces. With a keen eye, you may find the best use for slab serif or a bold sans serif font that can be the perfect typographic complement for your brand!
Plus, if you need excellent fonts, graphics, and other media for your projects, Creative Market has everything you'll ever need. Sign up for a free account today!
Getting started with hand lettering?
Free lettering worksheets
Download these worksheets and start practicing with simple instructions and tracing exercises.
Download now!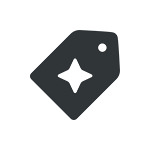 Creative Market