8 Construction Logo Ideas For Building Your Brand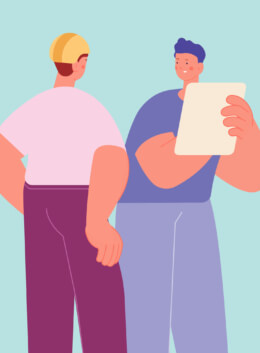 One of the key ways to grow your construction business is by building a strong brand. A strong brand can be defined as one that is able to establish an emotional connection with its clients and prospects, so they feel confident in working with you.
If a customer sees that your company logo looks professional, it becomes a valuable indicator that your company is reliable and legitimate.
This article will give you some inspiration or ideas that might help you get started or perhaps push you further down the path of crafting something awesome!
But first, we'll share some basic knowledge on what makes a good construction logo.
Construction Logo: The Face of The Company
Your logo is one of the most crucial elements in creating a successful construction company. A good logo can help your company grow faster, get more customers, and be at the top of your game when it comes to staying competitive against other construction businesses.
A successfully designed logo represents what you stand for and will make doing business easier. With an effective logo design for your construction company, people won't think twice about hiring your team.
A good logo can quickly grab a client's attention and positively communicate a company's values. Since it is the first thing they see, a solid logo can speak for your company.
A unique logo offers ownership over the products and services you provide. Do you provide commercial projects? Does your construction company help industrial organizations improve properties? That goes to say that your logo introduces professional space from the get-go.
Before we move on to some design inspirations, the last factor of having your logo is separating you from your competitors. Sure, there may be several construction competitors in your state, but yours is the only one with a distinctive design. Make your clients know that you're better by standing out — of course, with your logo.
Construction Company Logos to Follow
Now here's the exciting part: logo design inspiration from Creative Market! We have included some of the best construction logo designs and how to transform them into a one-of-a-kind logo by yourself with our online logo maker.
Minimalist Building and Construction Construction Logo Ideas
In these examples, we see how well a minimalist and straightforward logo can impact a fast-paced modern world. The simple symbols sell your company's services concisely — it doesn't beat around the bush.
If you go this route, include your company name with a symbol to match.
Heavy Construction Logo Template
Another way to enhance your company's branding and professional space is by exploring opportunities using icons. As seen above, the icon makes a statement, which elaborates that it offers heavy equipment services.
Simple Construction Logo
You might want to emphasize the name of your company in your logo. To do this, you can opt to use this template to showcase yourself, your brand, and your business in one image. Remember, icons are a versatile design tool, so is your text.
Modern Construction Logo Designs
We have collected some of the modern creative construction logo designs for inspiration. Let's take a look at these logos and get inspired!
Modern Abstract Construction Company Logo
It's stylish, clean, and modern. This logo work particularly for companies that specialize in contemporary designs and products. You will see that these abstract colors and shapes can say more than construction companies that provide luxurious innovations and projects.
Real Estate and Construction Logos
Unlike the modern abstract logos in the previous example, the designs here make it easier for clients to connect with you. The samples above feel more personable, more approachable, which is an excellent factor in building a good relationship with clients.
Classic Building Company Logos
Using a vintage logo evokes nostalgia if your construction company uses time-honed techniques or you're exploring innovations every year. Check the vintage logo examples we have below!
18 Construction Logos Template
Old school is still the new cool! Although this logo approach is not for every construction company, this is best for brands specializing in traditional techniques.
If you also see the illustrations and typography that a vintage design uses, it commonly uses serif typefaces or blocks print types. And don't get me started with the color it uses for the logo.
Creative Construction Logo Designs
Since you're here because building stuff seems fun for you, why not build your logo too? If you can squeeze some juice with your construction projects, then drop some into your logo. Here are some logo examples you can take creative inspiration from.
Dstruct Letter D Logo Example
Hard Hat Construction Logo Design
If you have observed above, you can see how the imagery and the text go well. It's simple, but it says a lot about how a construction company can be creative with its services because the logo already says it all.
Why should you have a good construction logo design?
A good construction logo is one that can translate its intentions, values, and core competencies into a simple yet attractive visual image.
A construction logo design should speak about your company well before your customer enters into contact with you. It should tell them what you do or offer; how hardworking you are; what sets you apart from others (specializations); who makes up the team (a picture/illustration of few workers); what kind of building services they provide etc…
If your company deals in architecture services you must represent yourself using an architectural logo design.
If you're a contractor, best construction logos will talk about your client's trust in you as a reliable and flexible partner; if you're a renovation specialist it should highlight the high quality of your finished product; if you offer only one service (e.g. home building), all these qualities should be easily identifiable from the first glance at the logo itself.
An excellent logo for any business is what can make or break its future success and branding power.
Create a Great Construction Logo With Creative Market
One of the hardest parts of designing a new logo is deciding what you want it to say, or how you want it to look. You can start with one of our pre-designed images and make some small alterations, like resizing or adding an icon. Or choose something completely new! Either way, you'll want to know what kind of company you're projecting in order to get the right feel for your logo.
That's why we've put together some inspiration boards that give ideas for how Creative Market designers use their images—both branded and stock—to build up a complete brand image.
Getting started with hand lettering?
Free lettering worksheets
Download these worksheets and start practicing with simple instructions and tracing exercises.
Download now!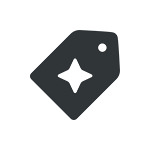 Creative Market