The Most Legible Fonts for Books & Long Texts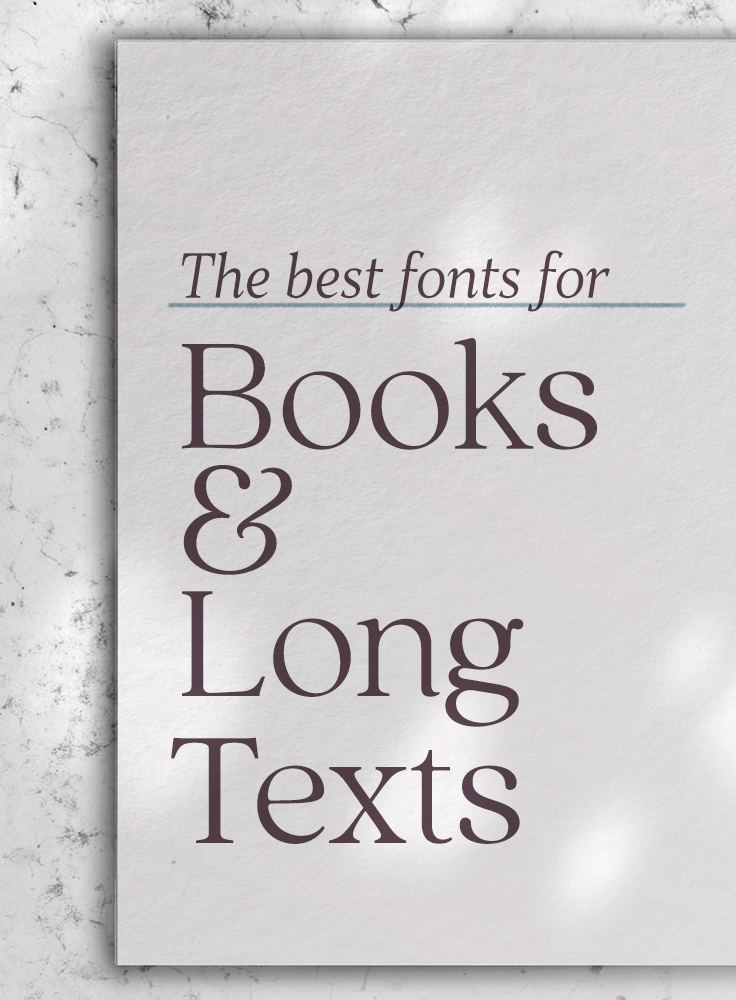 If you spend a lot of time writing a long text, you want to make sure that people can read it with ease. That's why it's crucial to choose a legible font that makes a strong visual impact while remaining clear and easy on the eyes. Here are some legibility factors to look out for:
Large counters (the white space in letters like "o")
Large lowercase x-heights
Subtle (versus long or heavy) serifs
The ability to blend in, instead of outshining the message
Carefully-crafted kerning
The fonts you'll find below are some of the most legible in the marketplace, and they are great options for books, articles, newspapers, and other important long texts you want to make sure people can fully take in. If you want to brush up on some of the typography basics mentioned above, download this handy cheatsheet:

Remember key typography concepts
Typography terms made simple.
Grab this handy cheatsheet summarizing some of the most important typography terms.
Download the PDF
Skie Font Family
Adam Ladd created Skie, a sans serif family that includes 60 fonts. The low-contrast strokes of this font make it great for printing, packaging, articles, titles, editorials, publishing, and branding. It also includes italics to help you emphasize certain pieces of text. 
Hawking
Hawking by Latinotype is a highly legible font with a unique character. This is a slab typeface that has "slightly squarish shapes and a rational, modern look." The font has relatively large x-heights and lowercase ascenders that extend above the cap-height, assisting readers as their eyes connect these letters to form words.
Solitas Serif
Insigne created Solitas Serif for a designer who wants a non-stiff serif font. Solitas Serif is a softer, more curved serif, so it is less formal and easier on the eyes. The designer explains, that "Solitas Serif's 42 rich fonts live comfortably in print and on packaging as well as online." The font comes in condensed, regular, and extended to help designers optimize spacing as they're setting type.
Ulises 85% OFF
Choose Ulises by W Type Foundry for an eclectic serif font. This slab font was inspired by fonts like Shift, Brioni, and Skilar. It is perfectly suited both for headlines and smaller text. With Ulises you get alternative glyphs, fraction, superscripts, subscripts, and special numbers.
Newslab Family
Get Newslab Family by Latinotype for a thin and clean serif font. The designer explains that the Newslab Family came as a "result of the combination of three different typefaces: Andes, Sánchez, and Roble." As the name indicates, this font family is best suited for editorial projects like magazines and newspapers.
Bebas Neue Pro – Normal Width Family
Dharma Type created Bebas Neue Pro – Normal Width Family. This font family has a wide selection of styles that have been chosen by many big companies for a wide range of projects from packaging to corporate documents. Dharma Type also offers variants of Bebas Neue Pro in expanded and semi-expanded versions.
Sanchez Condensed Family
Sanchez Condensed Family is a font family created by Daniel Hernandez at Latinotype. Sanchez features slab serifs, a square structure, and 12 variants to help you find the perfect weight for your long text project.
One of the most important ways you can encourage people to read the entirety of a long text is to make it legible, by design. Start by typing that long text in a clear, legible, and easy to read font. All set with body copy? Check out unique display fonts from Creative Market designers to use for titles, headings, and subheadings.
---
Products Seen In This Post:
Remember key typography concepts
Typography terms made simple.
Grab this handy cheatsheet summarizing some of the most important typography terms.
Download the PDF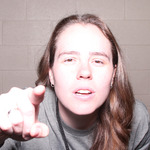 Lesley Yarbrough
Tinkerer. Maker of quirky fonts with a sprouty disposition.
View More Posts