Brutalist, Reverse Contrast Typefaces That Add a Touch of Weird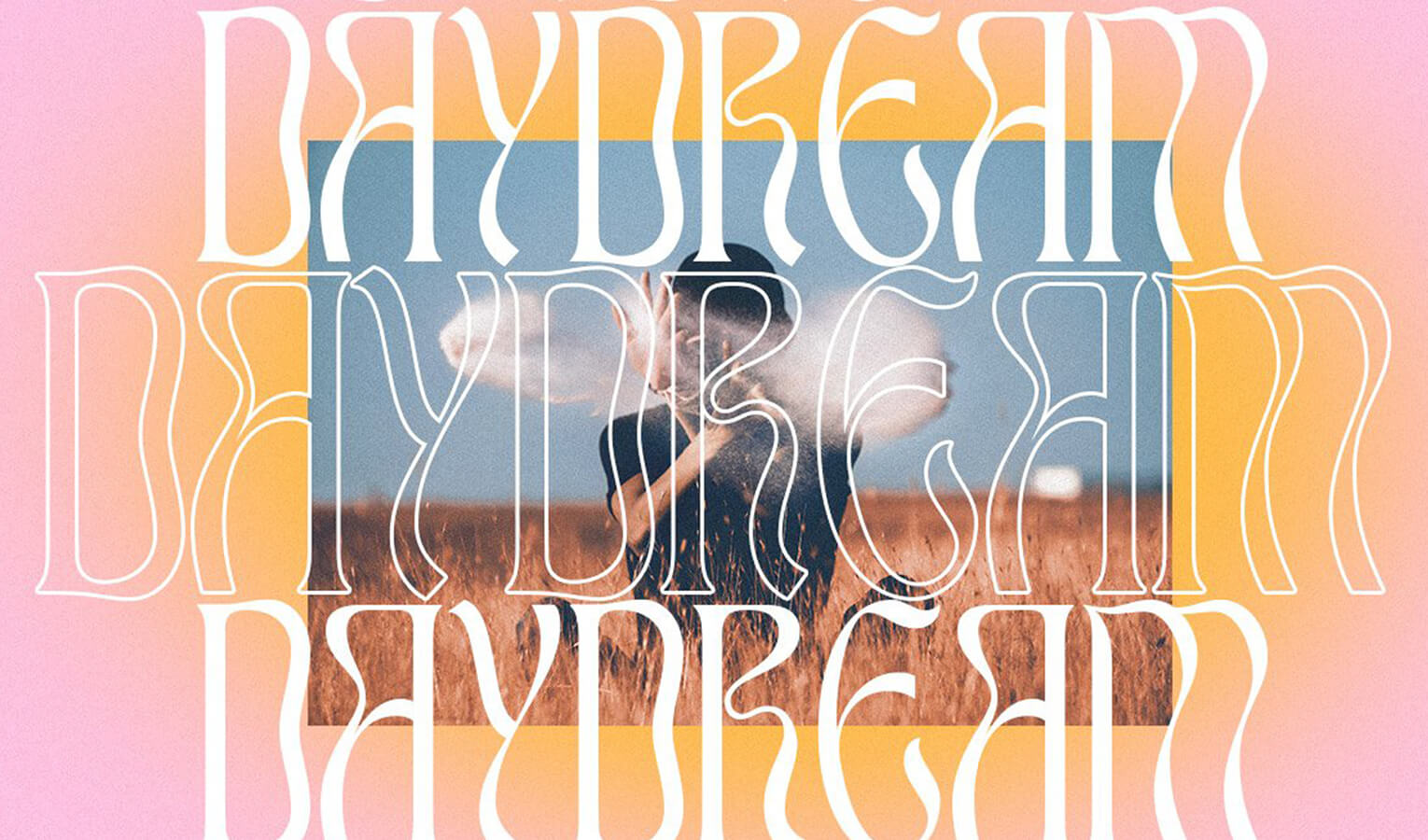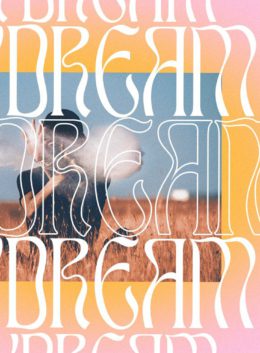 Experimenting with different font styles can infuse character into your work. You'll be surprised by what a big change a seemingly small typographic tweak can do!
Originally an architectural style, the brutalist aesthetic is one that is characterized by deliberate plainness or crudeness. Brutalism has made a comeback in many realms today, and you can now find the style in fashion, furniture, and, more and more frequently, graphic and web design. When brutalism is used in graphic design, the aesthetic is one that grabs your eyes with its rawness and unpolished nature. Typefaces in this style stand in stark contrast to the trendy neat, polished look that so often encapsulates contemporary design.
If you're trying to make your design projects a little weird (or unique), check out these 20 brutalist, reverse contrast typefaces. They're not your typical clean-cut body fonts, but ultimately, they can make your text more interesting and get more eyes noticing your creations than ever before.
For a font with a distinct Art Deco feel, try Adele Moon, created by Roselyn Carr. The typeface comes with 22 different ligatures with common letter combinations, and the designer has also included9 pre-made logos that match the typeface's aesthetic as a bonus. The typeface is somewhat whimsical in feel, with curled ends and small, decorative serifs. This is a good choice of typeface for branding, titles, and logos.
TanType created ASTORIA, a display typeface that has a mythical or antique feel. The designer of ASTORIA describes it as a "quirky display serif that spells fun" with a "psychedelic look." This is definitely not a body font, but one that is best suited for mastheads, posters, branding materials, and more. Because the serifs on this typeface are so slight, it pairs well with most convention serif or sans serif fonts.
For a font that exudes luxury, choose Hacky, created by madeDeduk. The font comes with 9 variable weights, as well as uppercase characters, lowercase characters, numbers and symbols, international glyphs, uppercase alternatives, lowercase alternatives, and ligatures. Hacky is an excellent font to use for branding or packaging materials, and the designer also suggests using it on an "invitation….t-shirt, label, poster, logo, etc." One perk of choosing this font is that you can visit the designer's Instagram to see examples of what the typeface looks like in the real world.
Another font well suited for luxury brands is Ethery created by LABFCreations. This stylish, symmetrical font is contemporary in feel, but its classic, minimalistic look makes it a good fit for any project with a clean, sleek aesthetic. The designer explains, "Geometric and stylish, this font is ideal for creating logos and branding. With original ligatures…It works perfectly for creating stylish logos, striking editorials, invitations, graphic quotes, and more" When you purchase Ethery, you'll receive OTF, TTF, WOFF, and WOFF2 files with the font. There is also multilingual support for various languages.
Kendrick Serif is a distinctively fun font with a bold look—perfect for headlines and branding. The typeface was designed by Jeremy Vesey of Hust Supply Co. It comes with 362 glyphs and regular and oblique versions of both the uppercase and lowercase set. When you download Kendrick Serif, you get TTF and OTF files, a Webfont kit, and western European characters.
From NEWFLIX.Bro is a serif typeface with a vintage feel, and it's perfect (according to the designer for use in "editorial projects, Logo design, Clothing Branding, product packaging, magazine headers, or simply as a stylish text overlay to any background image. When you download Valky Classic, you get a bunch of fun features, like 4 font weights, lowercase and uppercase, stylistic alternatives and ligatures, numerals, punctuation, accented characters, and support for multiple languages. One of the coolest parts about Valky is that the designer is open to suggestions and welcomes requests for additional glyphs and language support.
One of the fanciest, most intricate fonts on the list is Evangelina: a typeface created by designer New Tropical Design. The designer explains that it's intended to be a display font and designed as an ode to fashion photography from the 1970s to today. The font has elaborate curves and shapes, and because of its elaborate nature, it's best for headings, logos, invitations, and more. It's an eye-catching choice of font, and it comes with OTF and web fonts, upper and lower cases, number, punctuation, and multilingual support. The designer of Evangelina says that it's a typeface that is "guaranteed to draw the eye!"
Bornice Modern Serif is a brutalist font with an unmistakable vintage aesthetic and just a little bit of cartoonish quirk. This font, which was designed by Damelev, has some interesting inspiration behind it, as the designer explains, that it represents "exuberance and faith in social and technological progress." Bornice was intended to be used for logos, t-shirts, apparel, badges, invitations, packaging, headlines, posters, magazines, greeting cards, wedding invitations, and more. You can access its OpenType features on most Adobe programs, including Indesign, Illustrator, and Photoshop.
Dharmas Studio made Cyrano, a serif font where every letter was handcrafted to look European and fashionable. The designer created the font for fashion-centric projects. They suggest using Cyrano for "creating elegant, chic, lifestyle design such as logos, title, magazine and more" The font comes with a lowercase that is actually uppercase and the uppercase is alternate. When you download Cyrano, you get TTF, OTF, SVG, and Webfont versions; letters, numbers; punctuation, multilingual support, ligatures, and an alternate access guide.
Canyon, created by Bnick, is an elegant serif display font based on Henri Jules Ferdinand's "Le Bellery Desfontaines" type specimen. The designer explains, " I modified and refined each and every character (along with creating new ones) in order to be legible in a digital format." When you download Canyon, you get all English characters and punctuation, along with most Swedish and European characters. This font is clear, simple, and easy to read, and it has a touch of character without adding anything too over the top.
From LABFCreations is Milla Grace, a thin, all caps elegant font that exudes classical beauty. The designer of Milla Grace explains that the font is ideal for logos and branding, as well as "creating sites, logos, striking editorials, invitations, graphic quotes, and more." When you buy Milla Grace, you get OTF, TTF, WOFF, and WOFF2 files with each font. You also get uppercase characters, discretionary ligatures, and multilingual support for various languages.
Haksen created Tittowest Futuristic Serif Display Font, which is best suited for headlines, logos, posters, packaging, t-shirts, and more. This font is funky and industrial-feeling, and it comes with both uppercase and lowercase. When you download Tittowest Futuristic, you get both a regular and Italic version, alternates in uppercase, ligatures in lowercase, numerals and punctuation, accented characters, and more. Multiple languages are supported, and the download comes with OTF, TTF, and WOFF files. The designer recommends using it in Adobe Illustrator or Photoshop with OpenType features.
Pearl is a perfect name for this font from TanType because it feels elegant and feminine. With playful curves, the designer of PEARL explains that the font is meant to "tease your eyes." Still, it also has a classy composition, fancy enough for elegant packaging, invitations, apparel, and other products that call for whimsical, wavy fonts. The download comes with multilingual support and OTF, TTF, and WOFF files.
Identitype created Cigra, a font that's fashionable and elegant but easy to read. The designer of Cigra describes the font as "a standout display font that is an ode to fashion typography in present day. Its elaborate curves and unique shapes make it perfect for headings, logos & wedding invitations." It has PUA Encoded characters that are fully accessible without any additional design software, and it includes multilingual support. Also, its Open type features can be access using Illustrator, InDesign, Photoshop, Word, and more. Indentitype sums up this luxurious font perfectly, saying, "Cigra is all class, so if you want a stylish font that is guaranteed to draw the eye, then this is it!"
Migaela is a fun, retro feeling font that was created by nurrontype. This display font has a distinct seventies-era aesthetic—with a fun little bonus – the dot of the i is made of a snowflake! The designer of Migaela calls the font "cheerful, positive, and charming." When you purchase Migaela, you get three optional styles: regular, overlap, and smooth (rounded). Consider using Migaela for a retro Christmas, winter, or holiday project because that snowflake detail is just the wintry accent to liven up any wintertime project.
Looking for a funky, retro feeling display type that harkens back to a different era? Try KINDRED by TanType. This is one of the most distinctive of the reverse contrast typefaces on Creative Market, and its curvy lines and quirky look make it just right for a 70s-style project—or one that harkens all the way back to Mythical times (Thinks: a Funny Thing Happened on the Way to the Forum). The designer, TanType, says the font is well-suited for any project you have in mind, and they include the font used in a variety of settings in the product's screenshot on Creative Market.
Annie Konst created Holly Jolly Bundle, an incredibly fun, brutalist type that is really well-suited for New Years', Christmas, and winter projects. The font looks distinctly hand-doodled, and it pairs well with cartoon images or aesthetics. In the bundle, you don't just get the font. You also get a lot of extras, including (according to the designer): "ready-made illustrations and PNG clipart for your projects, just take it and use!" One of the best parts about the bonus elements is that they are also editable so that you can fit them into your projects, and you can work with these elements in Illustrator, Photoshop, or Canva.
Eclipse is a classic, condensed serif typeface made by Studio Aurora. The font is best suited for display-type projects, and the designer recommends using it in the following projects: "magazines (titles and layouts), logos and branding, invitations, social media, quotes, blog headers, posters, and advertising." The font has language support for many languages, including Afrikaans, Albanian, Catalan, Danish, Dutch, English, French, German, Italian, Norwegian, Portuguese, Spanish, Swedish, and Zulu. This strange eye-catching font may just remind you of looking at the moon as it changes the shape of their month.
Explore More Brutalist Typefaces
Brutalism is more popular than ever, thanks, perhaps, to a backlash to the sleek, clean minimalism that dominated the last decade. If you want to take advantage of a design trend that's popular, eye-catching, and different than what most people have seen in recent years, consider incorporating some brutalist elements into your creations—particularly when it comes to typefaces. These brutalist fonts draw eyes to projects and are unforgettable—helping your project draw attention and make an impression on anyone who encounters it.
For even more eye-catching, unforgettable designs, browse through all of the design assets on Creative Market. Thanks to the designers on Creative Market, the site is packed with tons of resources to help make your work one-of-a-kind—particularly creative typefaces and retro fonts. Choose one of the brutalist fonts above, or browse the rest of the site to see logos, templates, icons, graphics, photos, and more from designers that can infuse just the right amount of character into your project. You'll be happy to know that Creative Market designers have mastered every aesthetic—from wondrous to weird, and you'll be able to find many elements to make your projects look even more professional and aesthetically pleasing than ever before.
---
Products Seen In This Post: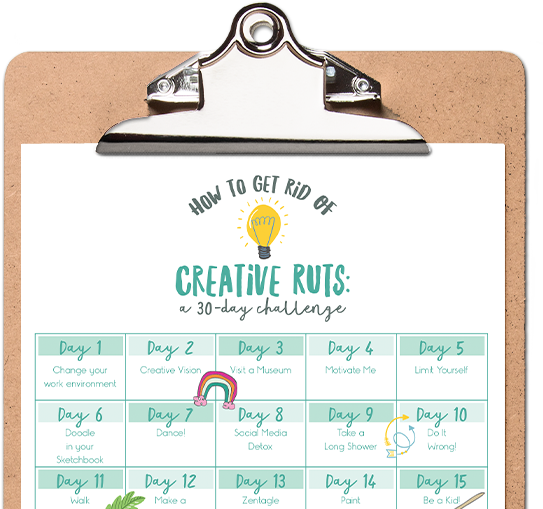 Free 30-Day Creative Challenge Calendar
Get Rid of Creative Ruts Once and for All
We have created a calendar with 30 creative activities to help you beat those dreaded blocks.
Download your calendar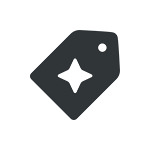 Creative Market