Cactus Art: A Collection of Drawings & Vectors Inspired by Your Favorite Plant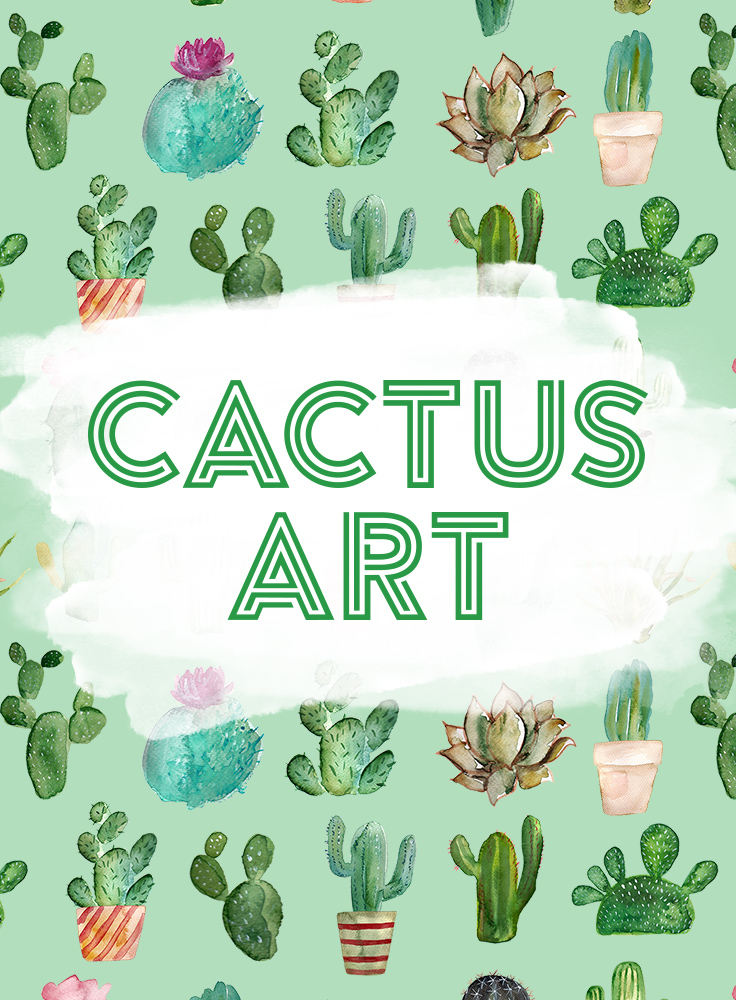 The cactus is no longer just a type of greenery which populates the Wild Wild West. Today, cacti have made a resurgence, and they show up in all kinds of design projects in spaces across the world. If you want to take advantage of the trendy cactus image and the feelings it evokes in your designs or products, you're in luck. Tons of designers and artists have dreamed up drawings and vectors of the plant, so you can easily insert them into your creations. Here is some of the best cactus art on Creative Market.
Watercolor Cactus Garden
Created by ramika, the Watercolor Cactus Garden contains 17 watercolor objects in raster, 22 watercolor splashes and shapes, and five seamless patterns. These artistic cacti are great to add to t-shirts, wallpaper designs, and more.
Cactus and Succulent Vector Set
For a set of cartoonish cacti, check out Abra Cadabra's Cactus and Succulent Vector Set. It has 22 PNG files, 1 EPS file with all of the elements, 4 JPG files, and 4 EPS seamless patterns. These cacti are brightly colored and fun, and so they're great for a project geared towards kids.
Watercolor Cactus Hibiscus Pattern
This Watercolor Cactus from Tropicana is a beautiful, handmade seamless pattern of cacti and hibiscus. Use it for wallpapers, phone cases, or wrapping paper. It comes in a JPEG file.
Watercolor Cactus Clipart
PassionPNGcreation's Watercolor Cactus Clipart looks like it was drawn by hand using watercolors and colored pencils. When you buy this set, you get 14 PNG files, which can be used in scrapbooks, web design, and all kinds of print projects.
In Love With Cacti
Go girly with In Love With Cacti, a set of hand-drawn, minimalistic black and white cacti drawings. The whimsical, fun collection also has a bonus of four seamless cactus patterns.
Succulents Collection
This collection from handsketched features various hand-drawn cactus and succulent vectors, many of which have a green or purple tone. The set has cacti in pots, as well as the plants on their own.
Creative Cactus Backgrounds
Need a cactus pattern for a project? Check out solmariart's Creative Cactus Backgrounds, which can be used as wrapping paper, webpage backgrounds, and fabric patterns. You get six seamless patterns in this collection.
Taco Bout A Fiesta #2 Graphic Bundle
Celebrate that Southwestern feel with Taco Bout A Fiesta #2 Graphic Bundle from Absolutely Alexandria. These graphics and papers are 12 inches and include images like margaritas, tacos, ice cream, and of course, cacti.
Cactus Collections
YenzArtHaut created the illustrations in Cactus Collections. Each cactus is in a decorative pot, and you can use the illustrations in projects about home design, or for scrapbooking and printed paper items.
Big Cacti Bundle: Sketch Style
For something understated, check out Big Cacti Bundle, Sketch Style. Bakani created this set of 60 elements that you can use for your designs. The elements are mostly black and white, so they have a minimalistic, yet old-fashioned feel.
Cactus Plants Vector Clip Art
Digital Sugar created Cactus Plants Vector Clip Art, which contains 12 graphics of cacti, shrubs, and succulents. These images are pastel blue, green, and purple, so it's a good choice if you're looking for something whimsical and colorful.
Chalkboard Cacti & Succulent Clipart
The Chalkboard Cacti & Succulent Clipart set from Digital Curio looks like it was hand-drawn on a chalkboard. It has 21 high res PNG files and can be used commercially for physical and printed goods.
Cactus Illustrations
Created by adehoidar, this Cactus Illustrations set includes 9 EPS files, 9 JPEG files, and 12 PNG files. All of the cacti in this set are drawn in sketch style.
Cactus Watercolor Set
The Cactus Watercolor Set from Cabinets of Wonders is another great option if you're looking for an artistic rendering of the Wild Wild West. It contains 21 distinct elements in a watercolor style which is both aesthetically pleasing and understated.
Cactus Kit
Cactus Kit from miumiu has everything you need to create a cactus-themed project. Once you download it, you get 42 design elements, 12 seamless borders, 12 seamless patterns, six greeting cards, six gift tags, four wreaths, and much more. It's designed for the cactus lover in all of us.
Cacti Party Pattern Set
The Cacti Party Pattern Set was created by Tasiania. It includes realistic illustrations of cacti in different planters, and the designer suggests using the images in home decor, apparel, scrapbooking, and much more.
Llama and Cactus Clipart Bundle
One of the most fun sets of cacti clipart on Creative Market is the Llama and Cactus Clipart Bundle from Kenna Sato Designs. With a South American vibe, it doesn't just include cute cartoon plants: it also has adorable alpacas, sometimes wearing hats!
Watercolor Cactuses
Use Watercolor Cactuses from GRAPHOBIA for greeting cards, logos, and more. These watercolor illustrations are hi-res and have a transparent background. The set also has one bonus PSD layered JPEG.
Cacti Watercolor
This set from SandraGraphicDesign is a huge graphic toolbox. Inside, you'll find 84 cacti illustrations, which all vary in size.
Cactus Collection
Created by redchocolate, Cactus Collection is a set of cute and whimsical cacti drawings. Inside, there are more than 20 unique designs for you to use.
Cacti evoke all things nature, adventure, and wilderness. By using one of the above pieces of cactus art in your designs, you can inject those feelings into your creations.
---
Products Seen In This Post:
Getting started with hand lettering?
Free lettering worksheets
Download these worksheets and start practicing with simple instructions and tracing exercises.
Download now!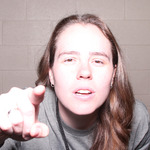 Lesley Yarbrough
Tinkerer. Maker of quirky fonts with a sprouty disposition.
View More Posts