30 Brilliant Canva Templates and Graphics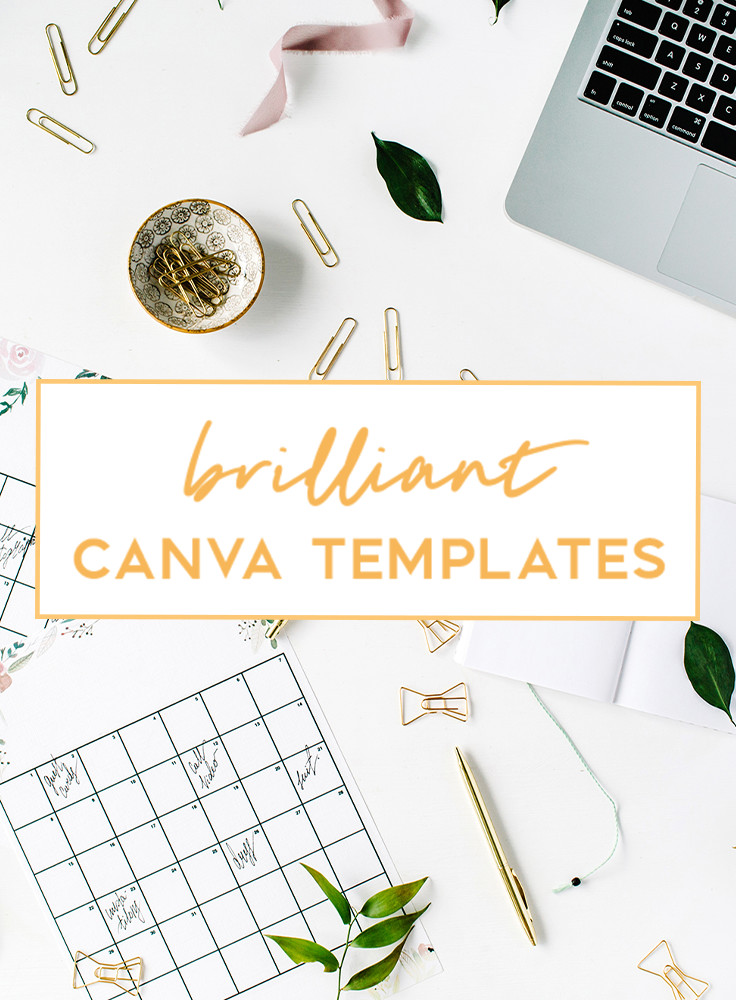 Is Canva part of your toolkit? If you're in love with the power and flexibility of this free online design platform, you'll want to take a look at these professionally-made Canva templates.
1. DIY Canva Logo Pack
DIY Canva Logo Pack offers 180 editable elements for making your own logo. Fifteen pre-made logos can jump-start your creative process. Designer Tasha DaCosta specializes in empowering small businesses.
2. Instagram Overlays – Social Media
Instagram Overlays depict water themes with a grunge aesthetic. Created by Brand Blitz Company, they're perfect for entrepreneurs looking for minimal design themes. Package includes 8 transparent PNGs for Canva.
3. Minimal Blog & Social Pack
Elena Sanchez at Graphica Studio specializes in sleekness. Her Minimal Blog & Social Pack is geared toward fashion and lifestyle bloggers, and offers a template package customized for Canva.
Brush Strokes and Splatters Bold
Do Brush Strokes and Splatters Bold express the spirit of your event or website? Creative Stash has you covered, with a set of 65 different freewheeling overlays.
5. Marble-Theme Instagram Template
What could be more elegant than marble as the background for that perfect quote? Carey-Lee Dixon of 1104 Creative offers 5 customizable Marble-Theme Instagram Quote Templates.
6. Baker Boss PNG Scene Creator
The only thing better than eating frosting is decorating with it! Baker Boss PNG Scene Creator, from MyCosmicShop, gives you photos of baked goods and ingredients to assemble unlimited deliciousness.
7. Plants & Growth Social Media Pack
Looking to go green on Canva? Illumineer Media & Design provides high-quality images in their Plants & Growth Social Media Pack. Show the world that your brand is environmentally woke!
8. Rose Gold Tech Mockups + Scene Creator
A Canva scene creator for "girl bosses," by Girl Boss Stock. Use these Rose Gold Tech Mockups with or without shadow, to depict the devices that drive your day.
9. Modern Subtle Floral Patterns Bundle
Step into Lara's Wonderland and experience her delicate artistry. The Modern Subtle Floral Patterns Bundle is a veritable garden of 500 softly drawn botanical elements.
10. Instagram Design Set – Mint Ice Cream
It's summer, and that means it's time to cool off with a Mint Ice Cream Design Set. Bye Boss's 11 frames and backgrounds in soft greens are ready to use on your smartphone app.
11. Vintage Floral Frames
Vintage Floral Frames create a dreamy, romantic setting. The 12 lovely frames by Pixel Perfect Library come in four color options for inspirational brand creation.
12. Mockup Creator + Templates for Canva
Kate Danielle Creative gives you everything you need to get your business off the ground. Their Mockup Creator and Templates for Canva offer 35 customizable design elements and a link to a free Canva course.
13. Rose Gold Social Media Templates
Minimal, romantic, and luxe: of course we're talking about Rose Gold Social Media Templates. Artist Sneha Mohanty offers her watercolor paintings in a beautifully coordinated set of Canva images.
14. Canva Instagram Hand-Drawn Stories
These hand drawn stories for Instagram gives you access to a unique collection of social posts and animated stories for Canva all in one spot. Designer SilverStag offers a free newsletter with even more discounts.
15. Canva Fresh Insta Stories
Twelve ready-made Canva Fresh Insta Stories will get your message online in moments. Golden Whimsy Studio includes bonus photos and fonts that you can easily customize and make your own.
16. Tropical Summer Instagram for Canva
Ready for some bright blue water and inflatable flamingos? Designer Alysha DeMarsh at Basil and Bark is offering the perfect summer templates with Tropical Summer Instagram for Canva.
17. Instagram Templates for Canva
Perfect for looking inward, Instagram Spiritual Templates for Canva suggest a meditative calm for your yoga studio or self-awareness blog. My Scarlett Designs makes it simple to express your true self.
18. Journey Collection: Canva Templates
Get in the mood for vacation with the Journey Collection – Canva Templates. Babski Dizajn's image choices will lead viewers to some of the earth's most beautiful spots.
19. Facebook Group Canva Templates: Eva
With Facebook Group Canva Templates – Eva, designer Nicholette Von Reiche provides bonuses galore. Get your group started with cover graphics, prompts, announcements, and a video tutorial!
20. Manifestation Webinar Canva Template
Make it happen with Manifestation Webinar Canva Template. This 9-page template from Coral Antler Creative comes with instructions to help you deliver a flawless presentation.
21. Lead Magnet Bundle for Canva
Attract new customers with this cool customized workbook. Basil & Bark's Lead Magnet Bundle for Canva makes it quick to produce an irresistible freebie or premium gift.
22. Pinterest-optimized Templates
Another innovation from Alysha DeMarsh, the Pinterest Optimized Templates for Canva will make you a social media "influencer." Now your Pinterest page will boast professional design.
23. Canva Real Estate Banners
If you're in real estate, you're always looking for something to make you stand out. Aviva Darab offers a gorgeous 12-pack of Canva Real Estate Banners, certain to attract new clients' eyes.
24. Email Templates for Canva
Email marketing is essential for your business, but it's hard to think up ways to make your messaging "pop." Jessica Gingrich has a glossy solution for you, with her Email Templates for Canva.
25. Mompreneur Planner
Do you know someone who needs the Mompreneur Planner? Could that person be you? With VanessaRyanCo's beautiful planner pages, you can organize your own life or help others.
26. Canva Golden Social Media Pack
Bring a golden touch to your Canva designs with the Golden Social Media Pack. With more than 100 templates, as well as free images, fonts, and gold texture from Marigold Studios, you can't lose.
27. Canva Social Media Templates
Bluchic is all about feminine themes, and their bundle of 85 Canva Social Media Templates will hand you a bouquet of choices. For Instagram, Facebook and Twitter, each template includes 5 design variations.
28. Pinterest Canva Bundle
Drive traffic to your Pinterest page with the Pinterest Canva Bundle. Thirty unique templates from the husband-and-wife team at Station Seven include free fonts and plenty of helpful advice.
29. Social Media Bundle Canva
Do you need a smooth, professional template to highlight your photographs? From Distinct Darlings, the Social Media Bundle for Canva fits the bill with templates, file links, fonts, and a tutorial.
30. Blog Branding Kit: Canva Templates
Use Canva to customize your brand; C.C. Creative makes it simple with the Blog Branding Kit. Website headers, sidebar buttons, graphics, and feature images are all included.
Dozens of artists offer customizable Canva graphics through Creative Market. Check out the rich variety of their designs today!
---
Products Seen In This Post: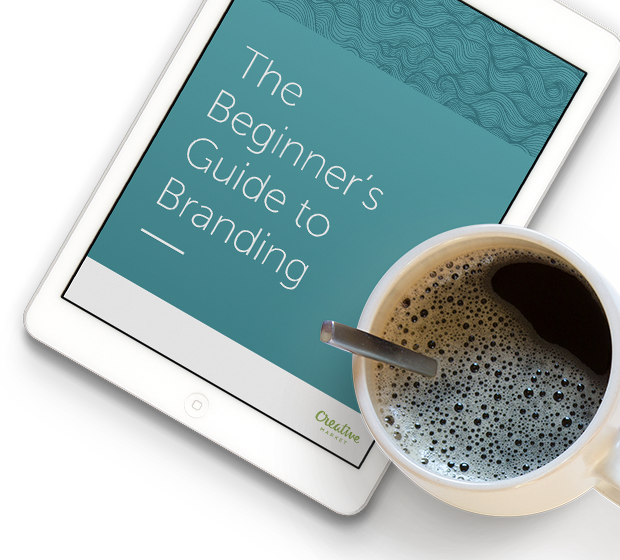 Free Beginner's Guide to Branding
Designing your own brand?
A fun, friendly, FREE guide to build a stellar brand identity.
Download now!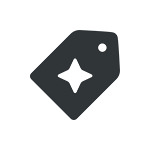 Creative Market