3 Free Tools to Design an Incredible Book Cover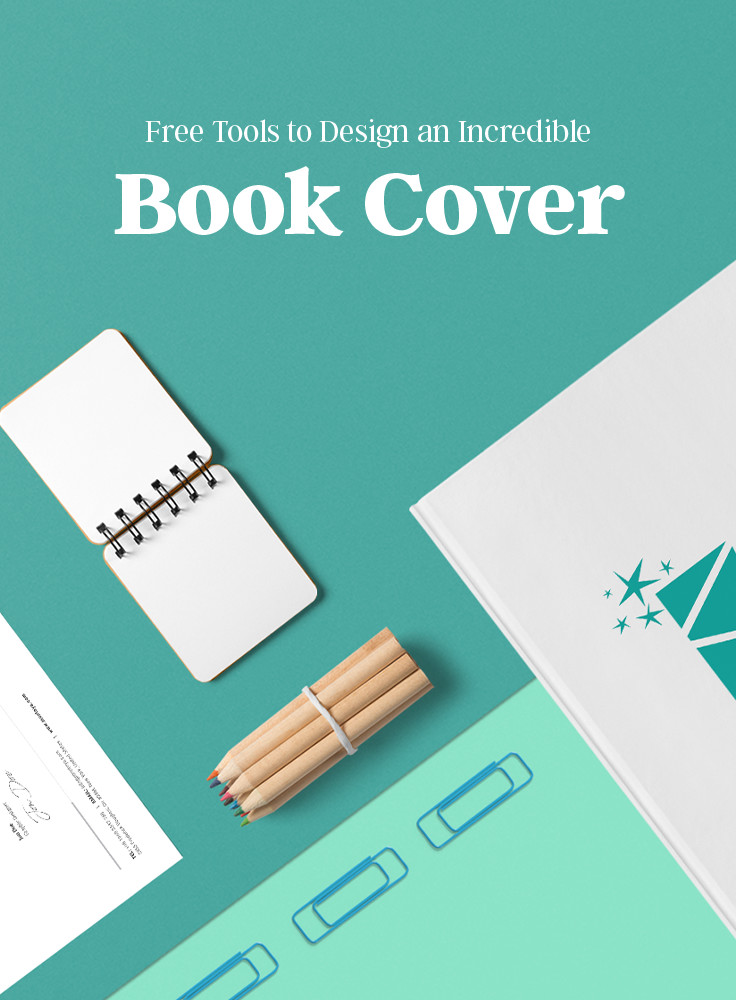 This is a guest post by Caleb Kaiser, the co-founder of Silvina Books and Conjur Creative.
---
While writing a book seems like an approachable task—you sit down, outline your ideas, and pound away at your keyboard until it's done—many would-be-authors are learning the hard way that publishing a beautiful book isn't quite so easy. One obstacle, in particular, seems to trip new authors up consistently: designing a great book cover.
In this article, we're going to show you how to easily design a stunning cover using free tools.
1. Layout Your Cover Using Canva
The key to designing a fantastic book cover is to pick the right template for your book. Canva, a powerful drag-and-drop design tool, makes it very easy to create a cover that fits your book's topic.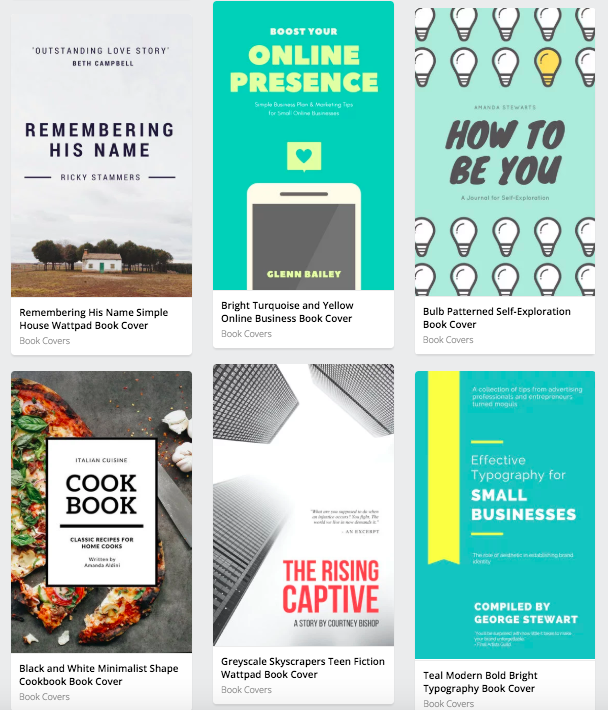 There are some great, ready-to-use Canva book templates at Creative Market, and here are some of the best ones around:
When creating a cover that fits your style, keep the following advice in mind:
Your cover signals not just what your book is about, but who it is for. Does your audience identify with fun, creative fonts, or do they prefer simple, business-style design?

Unless your face is very famous, using a photo of yourself as a cover image is a universally bad idea. Your face isn't an impactful image to people who don't know you.

There's no need to make your name the largest piece of text on the cover—again, unless you are famous. The title of your book should be the most emphasized text.
Once you've selected a layout, you can replace the text as appropriate, and tweak the fonts to suit your book. As an example for you to follow along with, we're going to create a cover for our imaginary microwave cookbook. The image on the left is the original layout, and on the right is our updated version, with a thinner title font and more of the image exposed:
Here are some great examples of styled stock photos to create a similar effect:
2. Design Your Cover Image Using Pixlr
Note: If your book cover has no images or graphics—as is the case with many traditional business books—you can go ahead and skip this step. You don't have any images to edit!
Now that you have your basic layout, you need to select images to fill it out. You can check out and purchase unique stock photos from the marketplace and edit them with Pixlr.
Pixlr is a cloud-based photo editor. While it is not as powerful as a full version of Photoshop, it is more than powerful enough for designing a book cover—and it's free. For example, we're going to take a nice image of an avocado and bacon appetizer, and tweak it slightly with Pixlr. We want to give it a more vibrant, glossy cookbook feeling by adjusting the saturation and contrast of the image.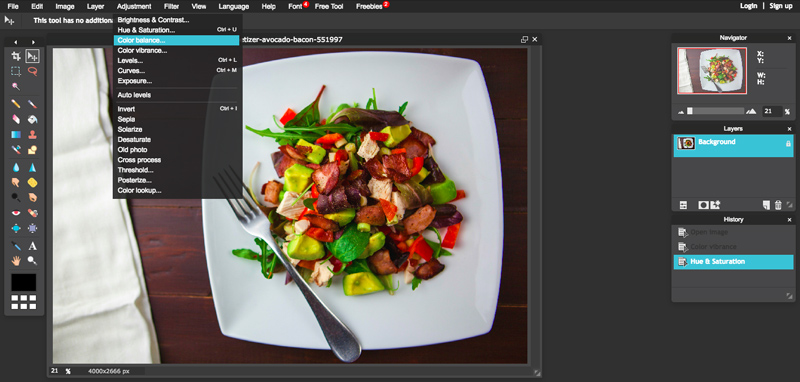 Once your image is tweaked to your liking, you can drop it into your Canva layout. You may have to crop the image slightly to get it to lay the way you'd like. For example, we want our image to include the entire fork and show more of the plate's edge: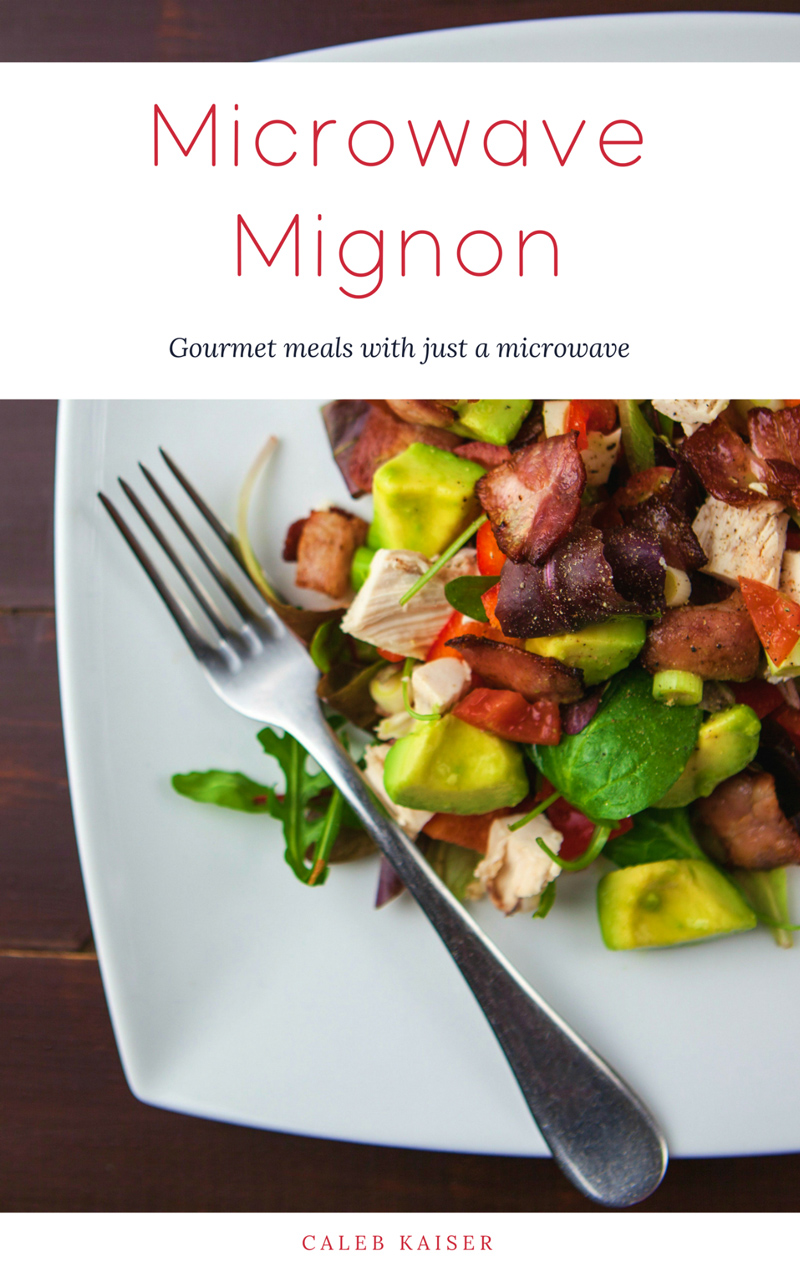 Just to be clear, don't microwave forks.
3. Bundle Your Book With Calibre
The last step to using your book cover is attaching it to your book. If you're printing physical copies through a printer, all you have to do is email over your images. However, if you're planning on distributing a digital version of your book, you're going to need to attach your cover image to your manuscript and export different formats. That's where Calibre comes in.
Calibre is an extremely powerful, completely free eBook management platform that allows you to read, edit, and convert digital books into any format.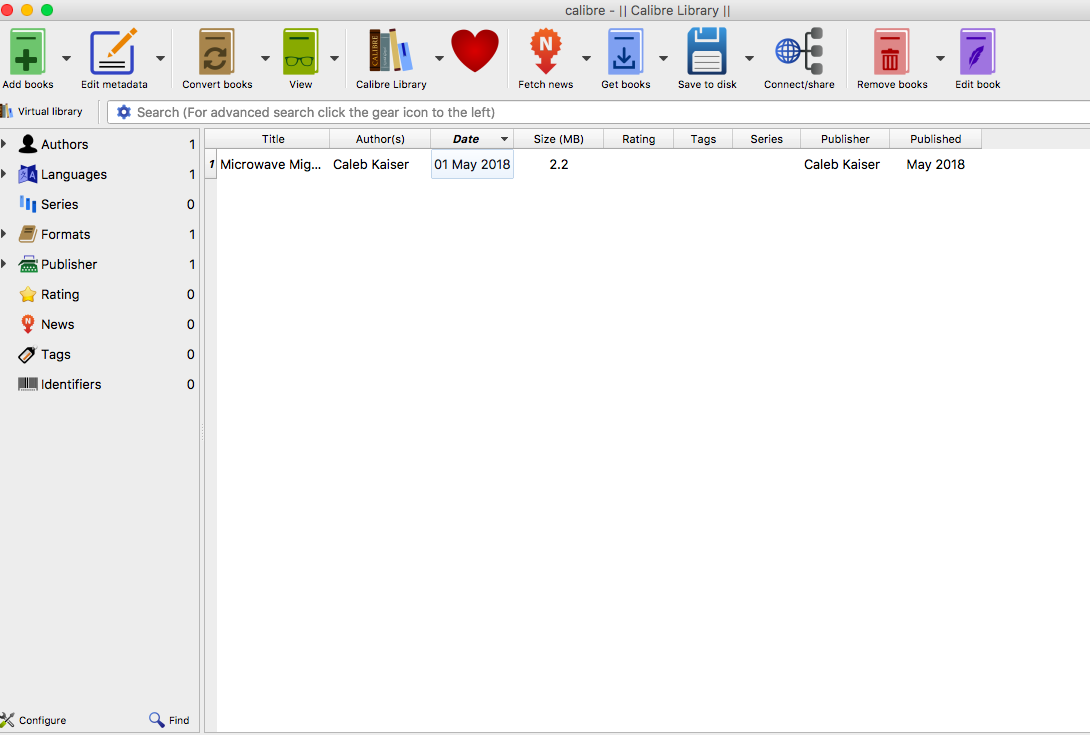 While Calibre still sports an early-2000s UI, it's still incredible easy to import your book as an EPUB, attach a new cover image, and export a brand new book. All you have to do is click "Add books," select your manuscript, and then click "Edit book" after selecting your title. You will be taken to a screen where you can change your cover image. After that, export your new book and you are done.
Book Design Doesn't Have To Be Difficult
Book design used to require you to master entire suites of software, but now, it can be done simply and easily using the tools above. If you're interested diving a little deeper into the world of book design, we'd recommend the following resources:
That last resource, the r/Books subreddit, is fantastic for finding great book covers to inspire your new designs.
Now, we want to hear from you! What are some book covers that continue to inspire your designs? Let us know in the comments.
---
Products Seen In This Post: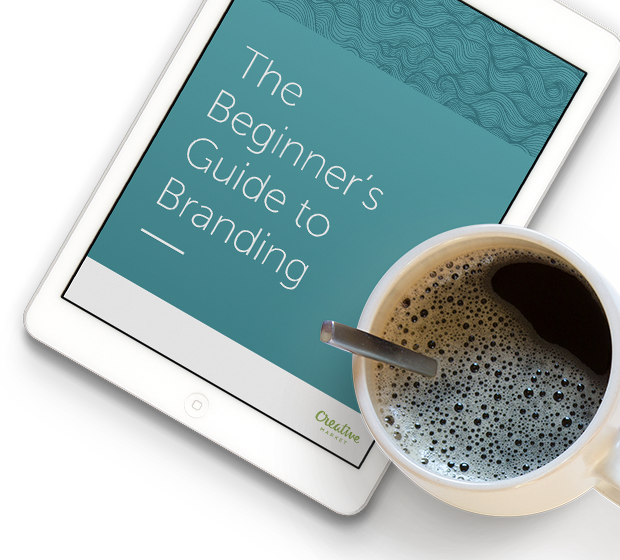 Free Beginner's Guide to Branding
Designing your own brand?
A fun, friendly, FREE guide to build a stellar brand identity.
Download now!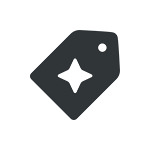 Creative Market