15 Legendary Pirate Fonts for Your Vintage Design Projects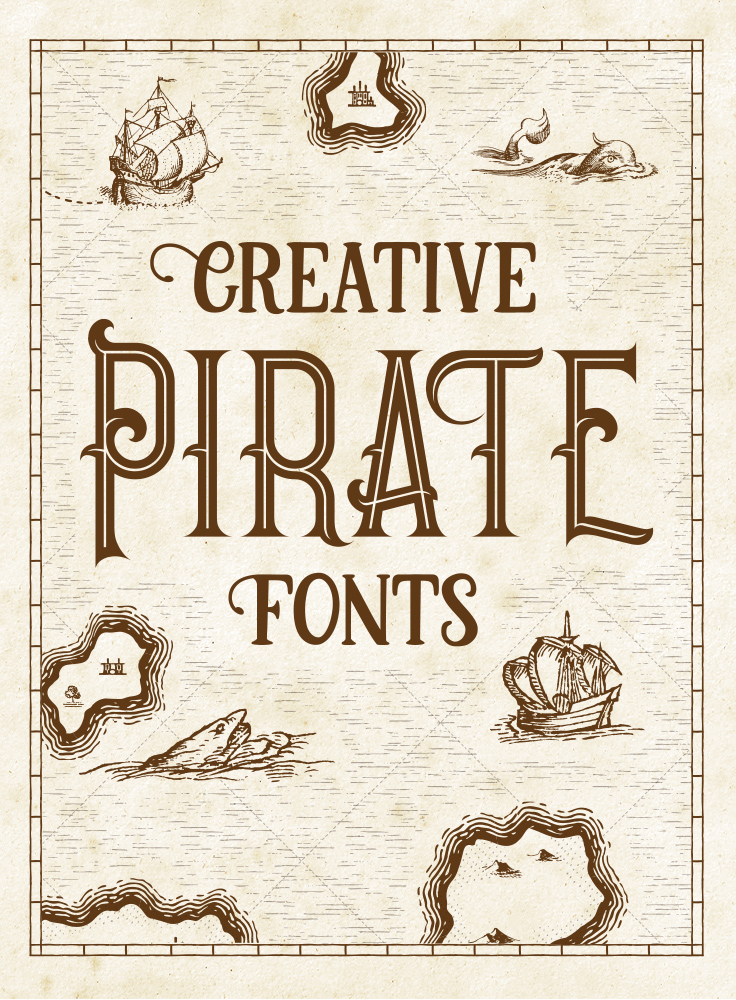 Imagine the smell of salty seawater, the warm breeze on your hair, the sound of seagulls in the distance, the gentle rocking of the ship, and the call of the horizon. No need to wait for your next big adventure. Just check out these marvelous pirate fonts and get ready to be swept away. Add them to your design projects today for a vintage vibe worthy of the sea. Re-created by Three Islands Press from the penmanship of Thomas J. Rusk, a local hero from the state of Texas, this lovely typeface truly captures the beautiful handwriting of the 19th century.
Inspired by the small hands that wrote messages carried by carrier pigeons used in the 1800's, this charming font by GLC Foundry contains numerous alternates and ligatures, so as to look like a real manual.
A font family that comes in Regular and Italics, this would be a delightful addition to any designer's vintage typeface collection.
Check out this versatile typeface influenced by the hand-lettering of English officer and military engineer Sir Richard Henry Bonnycastle. Made by Three Islands Press, this is perfect for use in branding materials, event posters, book covers, presentation graphics, and historical illustrations.
This font family created by GLC Foundry offers plenty of character for letterforms inspired by publications from the 1550s to the late 1800s. It also includes alchemy symbols to make your works stand out.
A font characterized by skewed baselines, subtle textures, thick and thin contrasts, and decorative legs, use this graphic typeface from Great Lakes Lettering to create magnificent posters, branding materials, and logos.
Evoke dread or danger in this display font by chekart. Ideal for greeting cards, posters, t-shirts, quotes, product packaging, and book covers.
Lend an organic feel to your works with this carefully hand-lettered serif text by Three Islands Press. Perfect for replicating 18th-century handwritten styles, this product also comes with attractive sketchy map ornaments (churches, windmills, boats, trees).
Imagine the works of later 16th century map makers, eager to share their findings of what the world looked like to future explorers. Reflect their passion when you use this font that features italic slants and more than 800 glyphs.
A font design influenced by beer labels, biker gang jackets, as well as pirate and outlaw themes, this gem by Alphabet Agency is sure to give a traditional, bold, yet rugged look to any design.
Want something playful for your vintage projects? Then get this product by Magpie Paper Works. Featuring an 18th-century rustic typeface, it also comes with a variety of period graphics, interlocking decorative borders, numerals, punctuation, and currency figures.
There's nothing like a good set of pirate drawings to add authenticity to your designs. Check out this gem from Intellecta Design.
A font based on antique 18th century printers' specimens, it has been hand-illustrated to showcase a truly vintage vibe that will look stunning when used in rustic projects, posters, or book covers. Created by Magpie Paper Works.
Available in six (6) styles (Regular, Grunge, Inline, Inline Grunge, Shadow, Shadow Grunge), this lovely typeface by JumboDesign is reminiscent of brave sailors and daring adventures.
No need to be a sailor of the seven seas to use this charming typeface made by Unicode. Add that vintage and classic feel to whatever you're working on by purchasing this bundle. Works great with headlines, insignias, badges, wedding invitations, greeting cards, etc.
Arrr you inspired to create your own pirate-themed works yet? These swashbuckling pirate fonts were a real treasure on their own. But they could certainly use a space or two in your design toolkit. Why not download one today? Even if you don't use it immediately, you'll be glad to know you have them once the occasion calls for it. Be sure to check out some of the amazing handcrafted fonts from thousands of independent creatives all over the globe. No need to sail on a ship to find inspiration. Simply sign up or subscribe to get fresh picks each week!
---
Products Seen In This Post:
Getting started with hand lettering?
Free lettering worksheets
Download these worksheets and start practicing with simple instructions and tracing exercises.
Download now!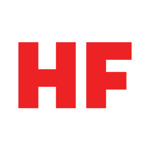 Igor Ovsyannykov
We create fonts, graphics, and produce aesthetically pleasing photos.
View More Posts