20 Canvas Print Ideas To Level Up Your Home Decor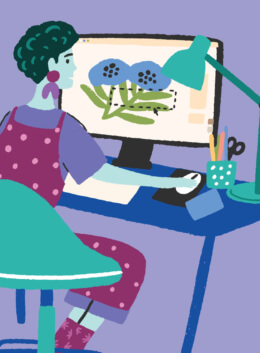 Canvas prints offer a simple yet creative way to decorate and liven up your home. Unlike canvas paintings — which are a totally different art form — all you need is an inkjet printer to create a canvas print.
Whether you want to dedicate a spot on your living room wall for your favorite photos or use your favorite designs to achieve the aesthetic you are envisioning, you don't need to be an interior designer to effectively use canvas prints. Here are some tips and ideas to help bring out your artistic side.
Creative Canvas Wall Display Ideas
It's all in the details. Express yourself in bits and pieces by decorating the small corners and spaces in your home and bring your bare walls or hallways to life with these creative ideas on canvas prints:
Canvas Picture Ideas
They say when you capture a person's face, you also capture the soul behind it, which is probably the reason why portraits can depict life in a way that landscapes or abstract artworks never could.
Whether old or new, photographed or painted, portraits have the ability to spark the imagination and make people wonder about the person they are looking at.
If you want to stop visitors in their tracks whenever they're in your home, try hanging a portrait on your living room or staircase wall. You could place it on the blank space above your sofa or prop it up on a table between couches where it could immediately grab people's attention and make a great conversation starter.
Portraits can also greatly enhance personal and intimate spaces such as your bedroom. Since your bedroom is where you spend most of your time, it should speak volumes about your style and personality. Try a pop art self-portrait printed on canvas for stunning wall art or desk display.
Image Source: Pinterest
Family photographs make great canvas prints that you can display to make your house feel more like home.
The dining room is a great place to put some family photos since it is a room that gathers the whole family together. You can assemble the best canvas prints showing memorable moments with your family members and pin them on the wall above the dining table so you can all reminisce and share stories over good food and bond more as a family.
Image Source: Pinterest
If you want family photo displays in the living room instead, try black-and-white photographs for a dramatic effect. Putting them on canvases gives them a much more realistic and detailed look and can really make your images pop.
What's great about canvas prints is you can play with different arrangements and position them horizontally, vertically, or diagonally or use any two positions alternately for a satisfying masonry layout.
Create the perfect backdrop in your living room with personalized prints such as this three-panel panoramic canvas print. Splitting a photo into vertical sections can make it more attractive and creative. Pay tribute to your loved ones by displaying wedding photos, graduation photos, and other important memories that you want to immortalize.
Image Source: Pinterest
Canvas Design Ideas
Seascapes, landscapes, and other natural scenery are typically visually appealing designs that will look stunning whether as a multipanel panoramic canvas print or a single horizontal canvas print.
Studies have shown that being in nature, or even just viewing scenes of nature, reduces stress and improves a person's mood. So if you want to create that kind of environment in your home, then nature canvas prints like these are a perfect addition to your living room:
Patterns make great wall designs as they add contrast to the plain surfaces of walls. Try framing your canvas prints to create depth and dimension in your design. Using frames can also help you color-coordinate your displays or match them with other room accents to promote a cohesive design.
Image Source: Pinterest
On the other hand, geometric patterns promote symmetry, which makes them equally eye-catching canvas prints. Patterned canvas prints are versatile enough to be posted in different areas of the house, and you can try putting them in areas where they can correspond with the other patterns that can be found in the room, like the tiles on your bathroom or kitchen floor.
Image Source: Pinterest
Abstract designs stimulate the imagination and allow us to escape reality for a while, like how art should. Make a statement with loud, vibrant colors and instantly add visual interest to any living space with such abstract canvas prints:
Cityscapes and skylines are the perfect canvas wall art to complement a modern living room design. Not only are they classic examples of contemporary design, but using images of tall buildings and structures can make a space look wider and taller than it actually is. So if you have a small living room and you want to create the illusion of a bigger space, then maybe put up a big canvas print of a high building, tower, or bridge:
Image Source: Pinterest
Meanwhile, graphic illustrations and other representational art as canvas prints can produce different moods and emotions from viewers, like how pictures of animals can be uplifting or stress-relieving. Your choice of subject also says a lot about your personality and taste. If you are into astronomy, then maybe you can print digital paintings of stars and galaxies to make your place look truly your own.
Using a collection of canvas prints of things you like, you can even create your very own gallery right in your living room.
Now is also your chance to let people know the words and sayings that mean a lot to you. Feel free to pin up canvas prints containing inspirational quotes, book excerpts, Bible verses, or even song lyrics that resonate with you.
Image Source: Pinterest
Aside from quotes, you can also print signages onto canvases to add a personal touch to parts of the house that require very minimal decor, like your kitchen, bathroom, or office.
Image Source: Pinterest
Canvas Collage Ideas
Collage canvas prints make interesting wall art. Aside from being instantly eye-catching, they are a great way to showcase your creativity and craftsmanship. A collage may be one of the simplest forms of art, but it takes serious skills to put different images and elements together and maintain harmony among them in order to create a unique composition.
Tell your story with a collage canvas print of old family photos, baby pictures, and other photographs that remind you of the good old days. Seeing them on your wall every now and then will surely hit you with nostalgia.
Instead of using a plain and boring console table, bench, or other space-consuming furniture to decorate your hallway, why not completely transform it with a life-size, floor-to-ceiling collage canvas print of all your favorite photos? Not only will this be able to make your visitors' jaws drop but it can also highlight your travels, show funny or sweet moments, and provide an inside look into your life. Frame it for an embossed effect.
Image Source: Pinterest
If you want your canvas print to look even more unique, try forming different shapes with your pictures, choosing a bold background color or texture, adding some text and using great fonts, or incorporating a theme in your collage design:
Image Source: Pinterest
Your space is your own canvas, and it's waiting for you to turn it into a piece of art. Make the most of these canvas print ideas and start decorating!
Sign up here to get more creative ideas and inspiration to make your designing or decorating much easier!
Getting started with hand lettering?
Free lettering worksheets
Download these worksheets and start practicing with simple instructions and tracing exercises.
Download now!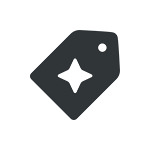 Creative Market