Check Out This 3D Calligraphy that Leaps Off the Page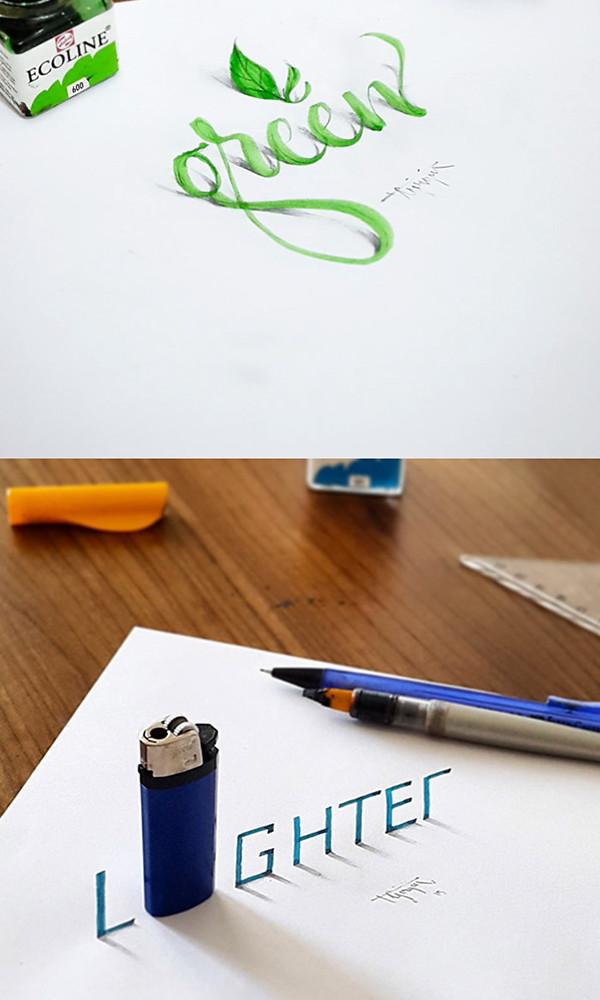 If drawing is a skill, then drawing something that can look like it's leaping off the page in three dimensions is an art form — one that not many people have mastered. Tolga Girgin, an electrical engineer and graphic designer based in Turkey, makes these beautiful works of art out of pen and paper. And, better yet, they appear to leap off the page.
"My wife Zeynep encouraged me to start calligraphy," Girgin told Calligraphy Masters in an interview last year. "She likes my handwriting and wanted me to share them on the web. A short word is very easy for me, about 20 minutes. But if I want to do it on two pieces of paper, or a sentence, I have to make some calculations, so it takes up to 2 or 3 hours sometimes."

I know intellectually that making text look like it's 3D is a matter of perspective; that's basic. But it's how he does that so realistically that amazes me, and frankly, makes me want to go buy a few dozen calligraphy pens and some nice paper just so I can lose a few days (or years, more likely) trying to reproduce something this cool.

Or, alternatively, I could just enjoy looking at her work. Maybe I should just do that.
via Bored Panda
---
Kevin Whipps is a writer and editor based in Phoenix, Arizona. When he's not working on one of the many writing projects in his queue, he's designing stickers with his wife at Whipps Sticker Co.
Getting started with hand lettering?
Free lettering worksheets
Download these worksheets and start practicing with simple instructions and tracing exercises.
Download now!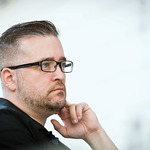 Kevin Whipps
Hi! My name is Kevin Whipps, and I'm a writer and editor based in Phoenix, Arizona. When I'm not working taking pictures of old cars and trucks, I'm either writing articles for Creative Market or hawking stickers at Whipps Sticker Co.
View More Posts