This CMYK Playing Card Set Is The Ultimate Gift For a Designer
If you're a fan of print media the way I am, then you're already familiar with CMYK. For those that aren't (incase there are any of you out there), CMYK stands for the four colors used in printing: Cyan, Magenta, Yellow and Key (which is black). That's right, many of the print mediums you read today are done using these four colors and only those four, because when combined they can create a wide variety of hues and shades. Now you can play with CMYK anytime you like with this CMYK Playing Card set by Hundred Million.
Each suit in a normal deck of cards is replaced by one of the colors of the CMYK spectrum. Instead of hearts, you get Cyan, for example, and each of the cards is shaded with different opacities of the color. The concept is the result of a successful Kickstarter campaign back in 2014. And even though it's hard to get the cards now as they're sold out, they do still have some uncut sheets from the decks, and that would look killer on any designer's wall. The cards should be back in stock in January of 2017.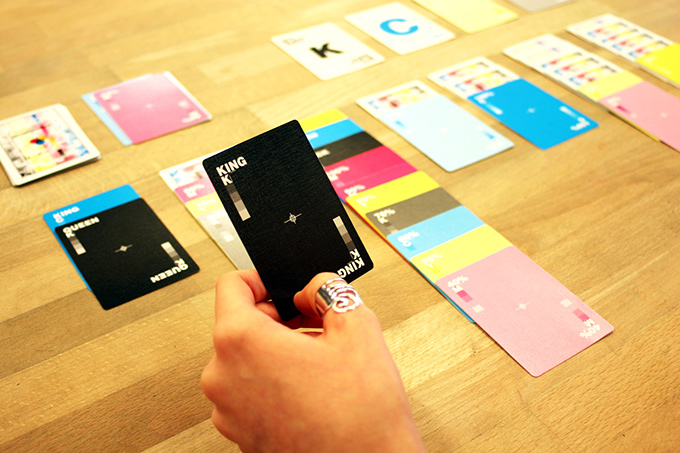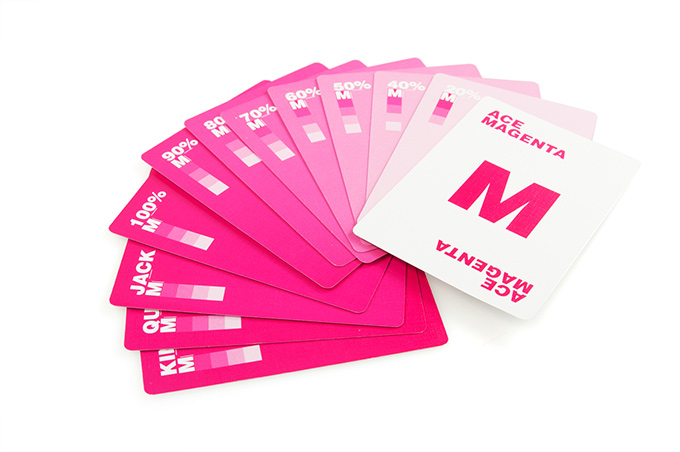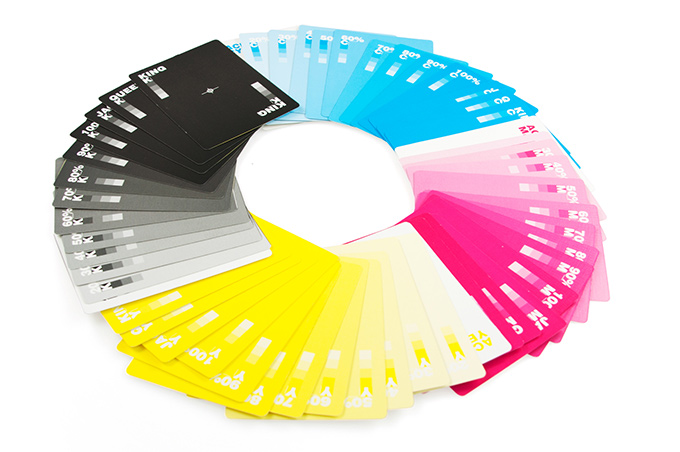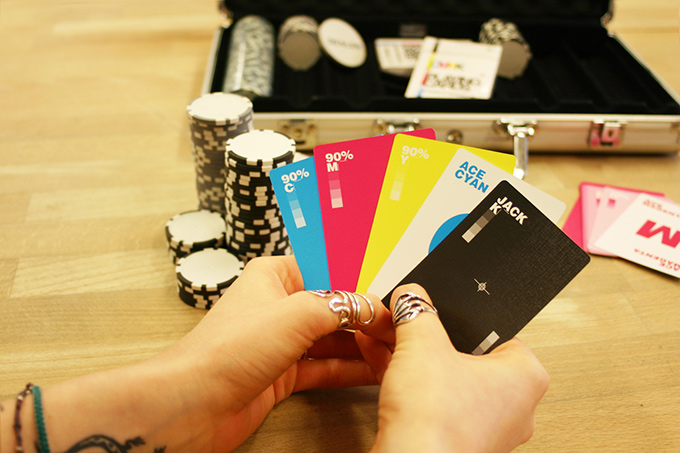 Getting started with hand lettering?
Free lettering worksheets
Download these worksheets and start practicing with simple instructions and tracing exercises.
Download now!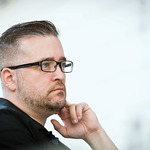 Kevin Whipps
Hi! My name is Kevin Whipps, and I'm a writer and editor based in Phoenix, Arizona. When I'm not working taking pictures of old cars and trucks, I'm either writing articles for Creative Market or hawking stickers at Whipps Sticker Co.
View More Posts