Top 10 Design Museums to Visit in 2017
One thing designers are always searching for is inspiration. Without inspiration, a designer's well will eventually run dry, so it's always an awesome idea to make sure that you take a moment every once in a while to recharge your design batteries! What better way to achieve this than to visit some design museums to get up close and personal with great design inspiration?
While there are many design museums in every corner of the world, there's only a handful of these museums that are truly worth your time to visit. These museums will give you ideas for your next design project, enable you to see design from different angles and perspectives, and stimulate your mind to be more creative than ever.
Start planning your museum-hopping vacation right now. Here are the top 10 design museums that you should visit in 2017!
To discover art in its truest and classic approach, visit the Louvre, the world's largest museum and second-most visited. Established all the way back in 1793, it occupies a surface area greater than 780,000 square feet. If you can't find inspiration here, it doesn't exist!
Its collections are enticing enough to make any designer swoon. Whether it's the museum's famous collections of ancient-history art (Romans, Greeks, Egyptians), its glorious sculptures, or its focus on romantic periods like with Islamic art and the Renaissance, there's something for every designer's interests.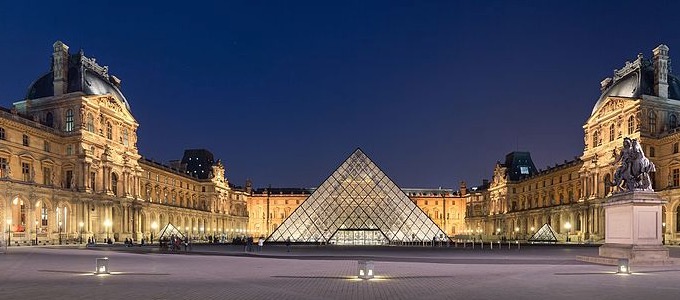 Awesomely enough, designers who can't afford to go or squeeze a Louvre trip into their schedules, can simply take a virtual tour of some of its many collections.
The only museum in the U.S. exclusively devoted to showcasing both contemporary and historic design, Cooper Hewitt is definitely a place every designer should visit at least once in his or her lifetime. Located in New York City, it's right by Central Park and was recently reopened after a renovation.
That makes it an ideal design museum to visit, due to its many new upgrades.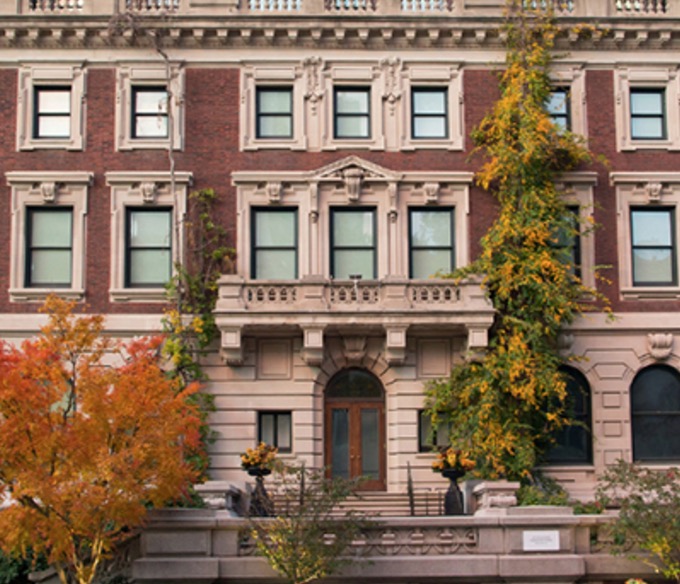 For example, visitors can enjoy a museum-wide platform, which allows them to interact with its collections by using digital pens and touchscreens. Such a level of interactivity adds an additional layer of interest to an already special building.
Particularly interesting is its collections' angles on how design impacts our daily lives.
Renowned for housing a plethora of inspiring collections that covers all sorts of modern design, London's Design Museum is still relatively young, having only been founded in 1989. However, what it lacks in age and history, it makes up for in the sheer weight of design-heavy and design-centric exhibits.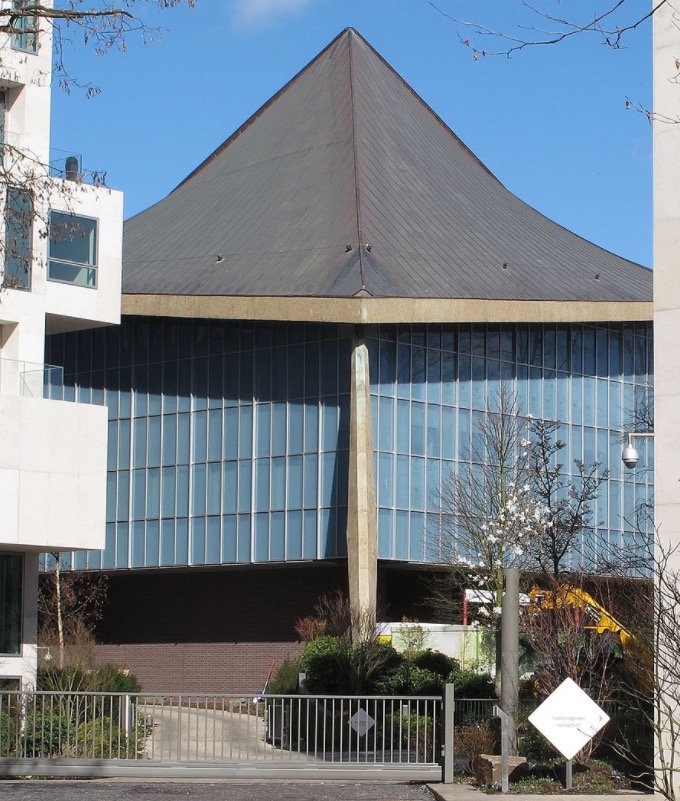 For instance, designers can get their fill with collections focusing on:
Industrial design
Product design
Architecture
Fashion
Giants in design have had their own exhibitions at this museum, too, including:
Alan Fletcher
Alan Aldridge
Paul Smith
Terence Conran
There's also an annual competition that this museum puts on: the Brit Insurance Design of the Year competition. It recognizes the most significant and impactful design of the last 12 months.
One of the most high-profile museums in the world, the Museum of Modern Art has one of the most thorough collections in the entire world. This is because it features works of design, art, illustration, sculpture, photography and so much more.
Some exhibitions at this museum have been extremely ambitious by trying to cover vital movements in the arts throughout the years, such as the Bauhaus movement, 50 years of Helvetica, and even contemporary Dutch design. All told, MoMA is bound to have something for every design-minded visitor.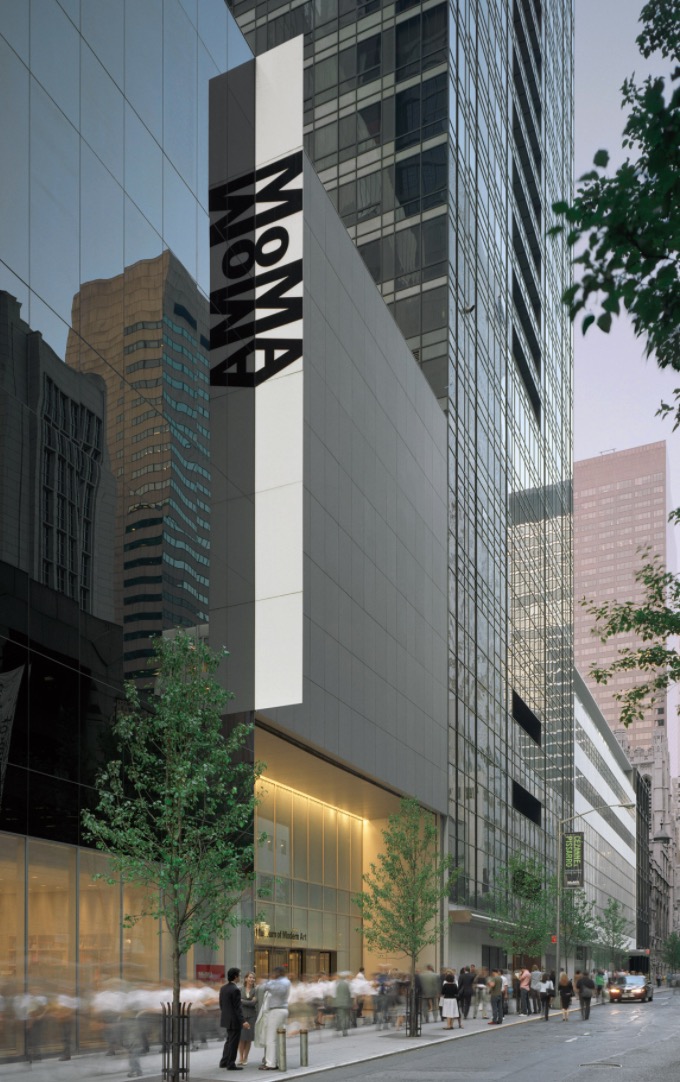 Exhibitions have also featured the works of famous painters like Paul Cezanne and Vincent van Gogh.
Also located in New York City, MoMA is definitely something you want to see when you're in the Big Apple.
Think of the Museum of Contemporary Art, Los Angeles as a showcase of contemporary artists. A privately run, not-for-profit organization that's actually supported by its own members, corporate money, and government grants, MOCA was founded in 1979 by artists, making it unique among design museums.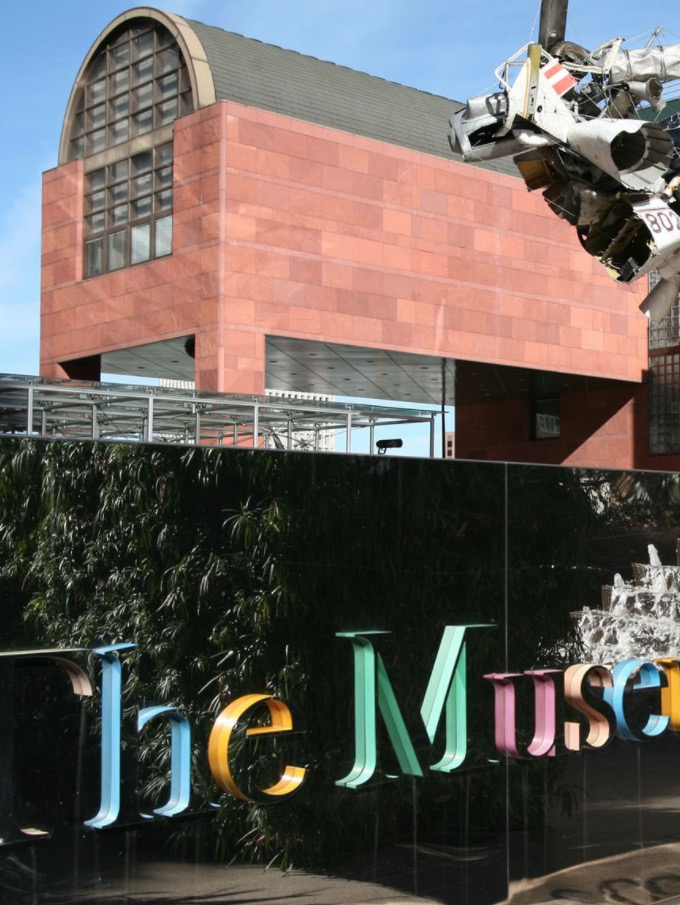 The museum takes pride in showing the works of well-known artists like Andy Warhol, Jackson Pollock, and Wolfgang Tillmans.
One neat thing about this museum is that its operators offer free, 45-minute walkthroughs of current exhibitions at MOCA. These tours begin in the lobby, and no reservations are necessary, so be sure to make a MOCA tour a part of your next visit to Southern California.
This is the biggest museum focusing on decorative arts and design. The V & A has a storied and long history: It was founded in 1852 to commemorate Queen Victoria and Prince Albert, who became the namesakes of the museum.
What's really remarkable about the V & A is how the plethora of items in its many collections embody about 5000 or so years of art. When the museum holds temporary exhibitions, they feature illustration, photography, sculpture, decade-specific fashion (1980s London) and even pop-culture figures like David Bowie.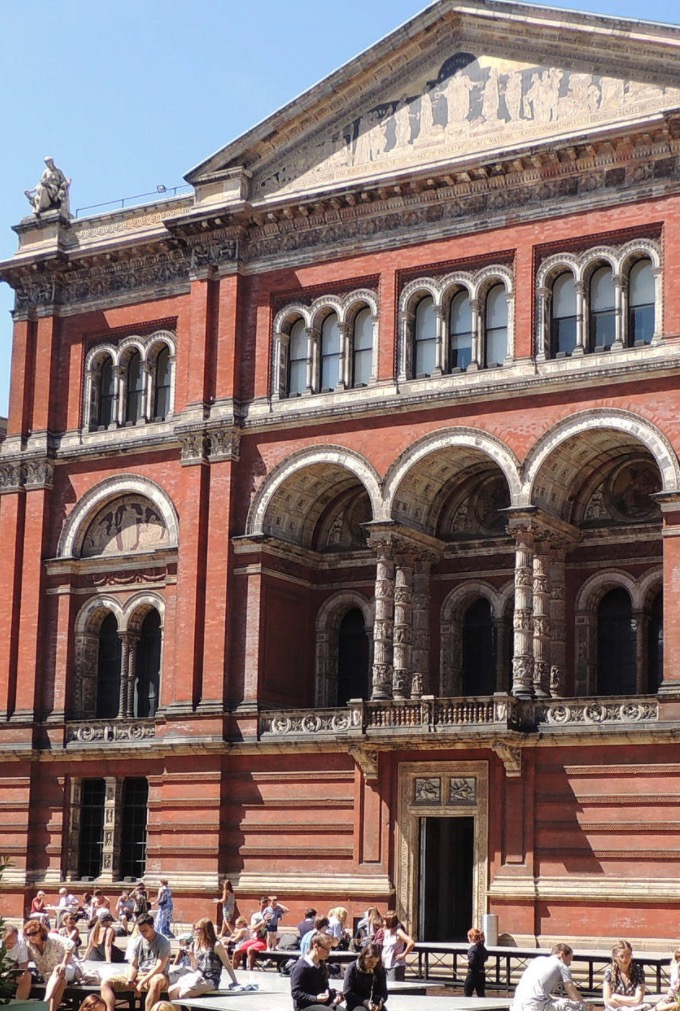 In spite of this glitzy history, the museum is also family-friendly, as it holds workshops for children from time to time.
Admission is free, but specific exhibitions and events may require a small fee.
Located in Berlin, this design museum is special in that it's exclusively dedicated to just one movement in design: the Bauhaus school. This is a school of design that existed from 1919 to 1933 in Germany. The museum is dedicated to displaying pieces of art, items, literature and documents that belong to this influential school of art, architecture and design.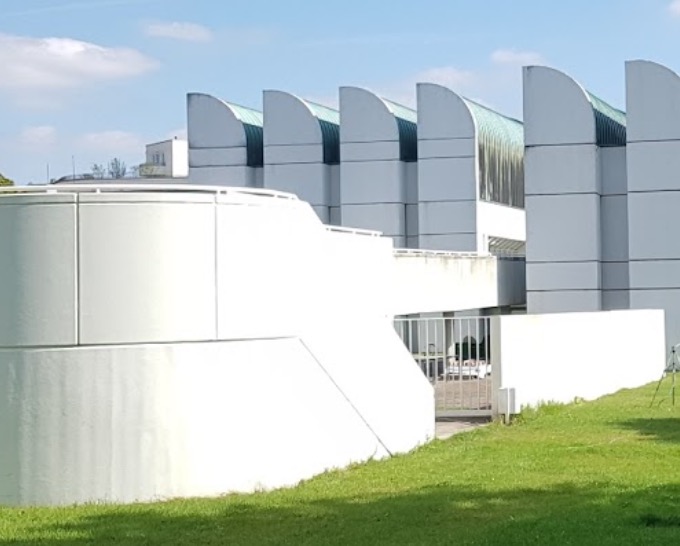 Interesting exhibits include a history of typography, which should be extremely appealing to designers of all shapes and sizes. Other exhibits focus on more time-centric periods, such as 1928 to 1938 Germany, which was marked by Herbert Bayer's fascinating take on graphic design.
Discussions, lectures and workshops also take place regularly at this design museum.
This design museum is one of the oldest of its kind. Its collections cover a broad range of industrial, graphic and even fashion design. To that point, it possesses approximately 100,000 images, 40,000 drawings, and 75,000 objects in total.
Known for displaying Finnish and foreign design alike, it's approximately 140 years old and is owned by the Republic of Finland. One of the exhibitions you have to see the next time you're in Finland is its showcase of the history of Finnish design from all the way back in 1870 to the present day.


A curious fact about this museum is that it makes arrangements for international touring exhibitions, so if you can't make it to Finland, maybe one exhibition will come close to where you already live!
Canberra's Gallery of Australian Design emphasizes showcasing its local talent, making it a great destination for any designer who wants to learn more specifically about Australian contributions to design. Its project, called Remedy, makes it a point to feature promising new design graduates in fields like industrial and graphic design and architecture.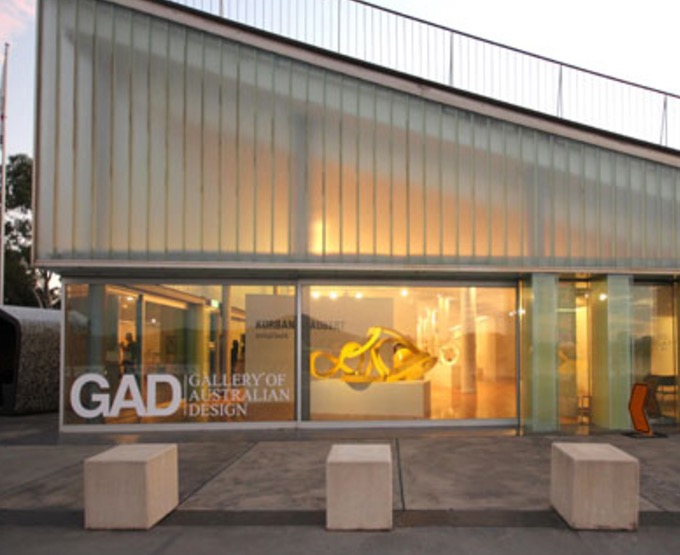 This design museum has some high-profile sponsors like the University of Canberra and the Australian Institute of Architects.
Past exhibitions include Visionary, which focuses on Australian creative and design processes, and Typemasters, which showcased the work of some of the most promising, young artists who graduated from the Royal Academy of Arts Type and Media program.
The ArtScience Museum in Singapore is interesting design all unto itself, as it was built in the shape of a lotus flower by internationally known architect, Moshe Safdie! Opened only in 2011, this museum stands out from the rest because the majority of its exhibitions are actually touring exhibitions from other museums that it displays and hosts.
Some of the touring exhibitions it's hosted include a Silk Road feature from the American Museum of Natural History and an Andy Warhol special from the Andy Warhol Museum.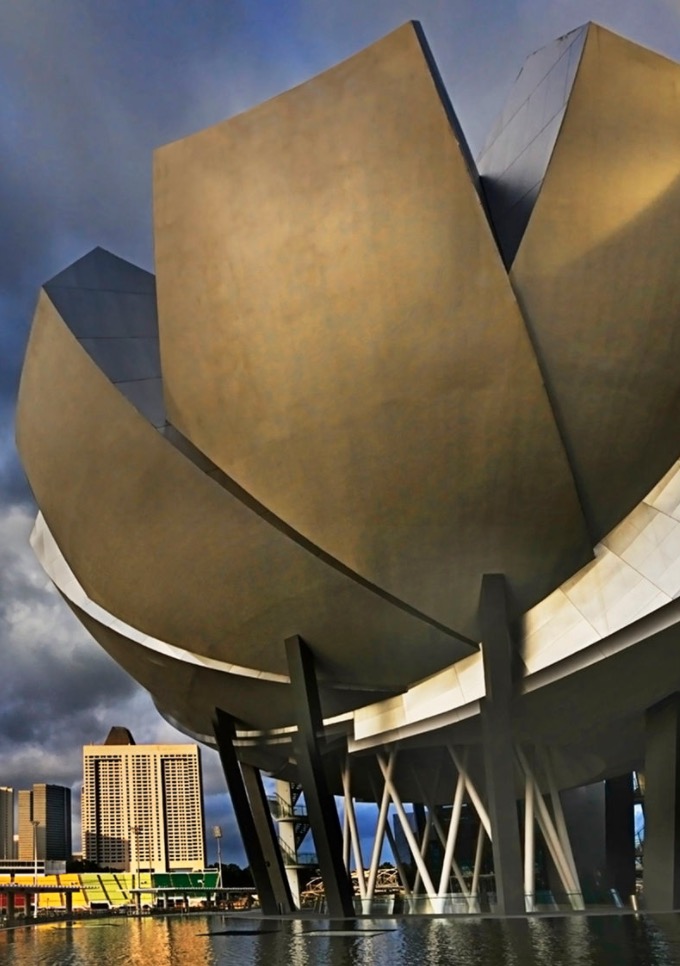 Occupying a total surface area of 50,000 square feet, the ArtScience Museum features 21 gallery spaces. Its permanent exhibition, called the ArtScience Gallery, has three, distinct galleries: Inspiration, Curiosity and Expression.
A Feast for Your Visual Senses
Going to a museum is an excellent source of inspiration and learning for any designer in any stage of his or her career. The right design museum will stimulate your imagination, inspire you to new heights, and give you new ideas about how to refine your design skills even further and reach new levels of creativity.
In short, touring a design museum is one of the best creative things you can do.
Our list features some of the world's most interesting and memorable design museums from various cultures and centuries of existence. The next time you should find yourself traveling close in proximity to any of these sites, do yourself a favor and head inside!
You'll see amazing exhibitions and collections, all the while nurturing your creative love for design.
Getting started with hand lettering?
Free lettering worksheets
Download these worksheets and start practicing with simple instructions and tracing exercises.
Download now!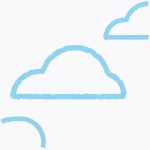 Marc Schenker
Marc is a copywriter and marketer who runs The Glorious Company, a marketing agency. An expert in business and marketing, he helps businesses and companies of all sizes get the most bang for their ad bucks.
View More Posts