Should You Kickstart Your Next Design Project?
Technology has made it easier for creative professionals to source funds for their projects. Whether you are a graphic designer or a web developer, you can sign up with crowdfunding sites to make your project a reality. But these sites (largest of which are Kickstarter and Indiegogo) have their fair share of pros and cons.
Pros
1. You remain in control of everything about your project.
As opposed to getting financial support from brands and companies, crowdfunding sites let you control everything about your project: creative vision and execution, timing, marketing, costs, delivery, and customer interaction.
2. You can build awareness and get free media coverage before, during, and even after your project has been funded.
By signing up with crowdfunding sites, you can build brand awareness even before your project has been completed. At this point, your pledgers could share information about your project on social media. If your project is regarded as "unique" by the press, you may be given free media coverage before its launch. Once your project has been completed, you will automatically have your pledgers as ambassadors and you can reach out to the same people to do another feature about it.
3. You can get results in a short amount of time.
Campaigns in crowdfunding sites are relatively short with most running for just one month. Once you get the ball rolling, you can get results fast.
4. You can make much more than your intended target.
When going the traditional route of fund sourcing, companies require you to submit detailed plans and budgets to defend your funding request. This is usually done multiple times with each step demanding additional compromises, and you having to prove the worth of your project in each round. With crowdfunding, once you have won your audience over, you may well raise more than your target amount. A number of successful projects have reached as much as eight times their initial funding goals.
Cons
1. These sites generally use the "all-or-nothing" model.
You have to reach 100 percent of your goal to get anything. But don't let that alone scare you off; forty-four percent of projects on Kickstarter have been successful in reaching their goals.
In the case of Indiegogo, you can choose flexible or fixed funding. In flexible funding, you will be able to keep the amount you raised even if you don't reach your goal. But if you choose fixed funding, all the funds you have raised will be returned to your pledgers if you don't meet your target. Some people are less likely to invest in a project that has flexible funding. Fixed funding gives a higher degree of transparency, because pledgers know that they will get their money back if the project is not completely funded.
2. It is stressful.
In general, you will be faced with unexpected ups and downs when running a crowd funding project, even when it's successful. Preparing a pitch for crowdfunding is far different from traditional pitches. You're talking to end consumers, who are a much more diverse audience than professional investors. You must be adept with social marketing techniques, social networks, and consumer marketing to reach out to these customers. Being that you and your ideas are out directly to the public, you must be ready to take criticism. Also, there are a lot more people investing in your project, and you are accountable to all of them.
3. You have no time to lose.
You must be ready with your output within months after the campaign has ended. You don't want to keep your pledgers and sponsors waiting years for their reward.
4. If you don't succeed, your campaign stays published for everyone to see.
If you fail, people will still be able to search for and/or see your project. This may be damaging to your reputation when you decide to source funds again. Sponsors may search for your project online and learn about your previous failure.
To Crowdfund or Not to Crowdfund?
Kickstarting your next design project may seem like a great way to go, but as you can see, there are a lot of variables to consider. I'd love to hear your thoughts on crowdfunding. Have you tried it for any of your own projects? What projects have you funded yourself?
Header photo by Pixip Icons
Getting started with hand lettering?
Free lettering worksheets
Download these worksheets and start practicing with simple instructions and tracing exercises.
Download now!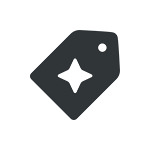 Creative Market