25 Creative and Unique Save the Date Ideas
Congratulations on your upcoming nuptials! When planning your wedding, you'll want every aspect to reflect your style as a couple. Save the date cards are a fun way to show off your flair while encouraging your guests-to-be to mark their calendars. Luckily for you, the Internet is full of  inspiration to help you create memorable cards that will have your guests RSVP-ing ASAP. Here are 25 creative save-the-date ideas:
1. Filter Your Favorite Photos and Add Simple Text
Add a simple Instagram-worthy filter to one of your favorite shots as a couple, then combine with a simple text overlay of your important date.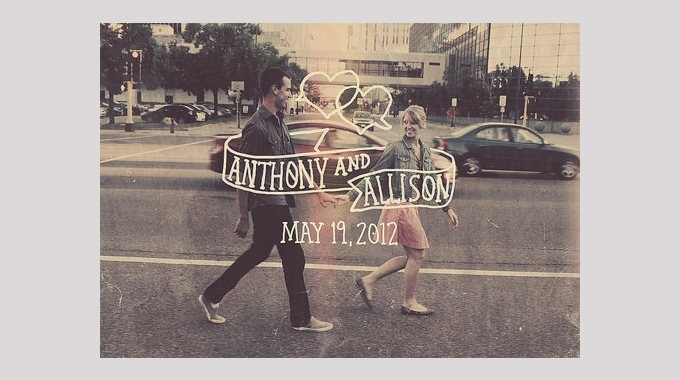 2. Mix Bold Colors With Complex Textures
Overlay a bold color with a patterned background to help this save the date stand out. The keyhole state outline pays homage to the destination wedding. Vary the sizes and colors of font to make the important info stand out.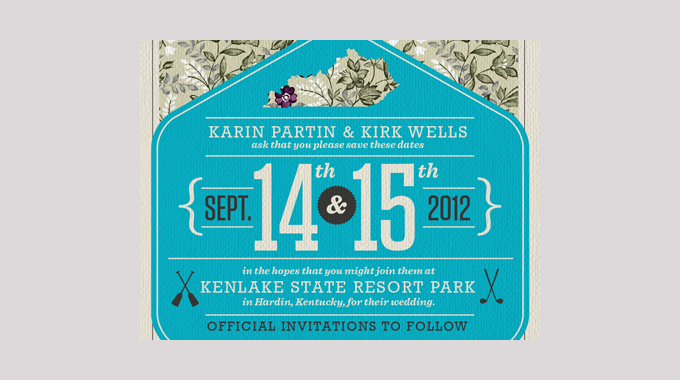 3. Stamp It Up
. Add a unique spin to your save the date with a few stamps and ink pads. This simple design mixes arrows, feathers and custom name stamps, which you can mix up for a truly one-of-a-kind card for each guest.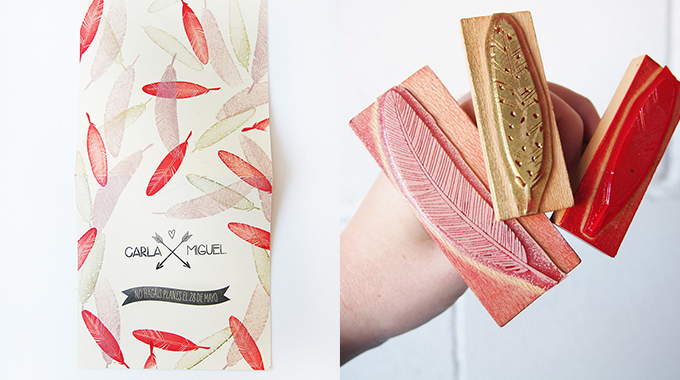 4. Set the Tone With Texture
. Opting for a rustic wedding theme in a barn or outdoors? Match a textured background to your save the date, like this elegant design to give your guests a sense of the tone and theme.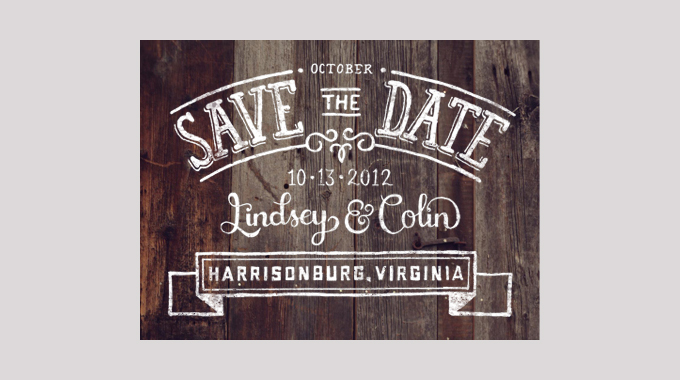 5. Use Bold, Simple Colors
Are you set on a wedding color scheme? Create a simple graphic with minimal words to showcase the color palette without over complicating the message.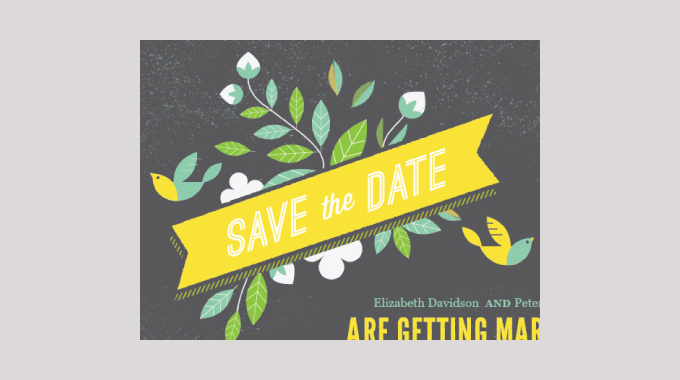 6. Pay Homage to Your Country's History
Steal a theme from your country's heritage by inserting a a U.S. landmark. The warm color schemes add the perfect amount of detail for this save the date.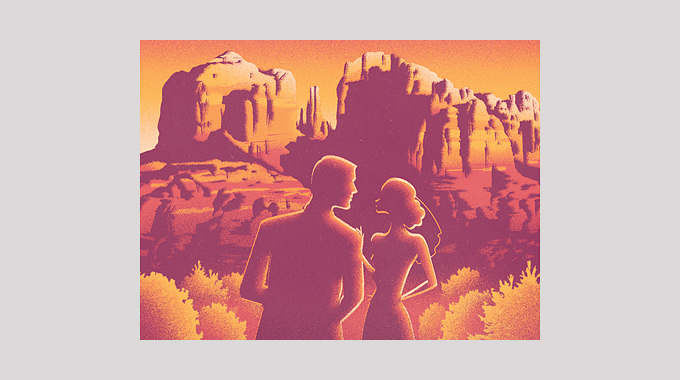 7. Emphasize Text
This save the date puts the design emphasis on word art instead of photos or icons. This homage to retro pop art is clean and simple way to share your wedding details.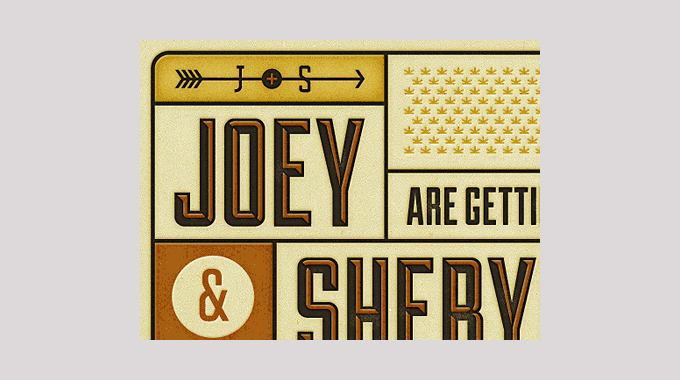 8. Illustrate Your Couple Style
This adorable hand-drawn sketch is the perfect personal touch. This save the date focuses on the illustration and keeps text to a minimum.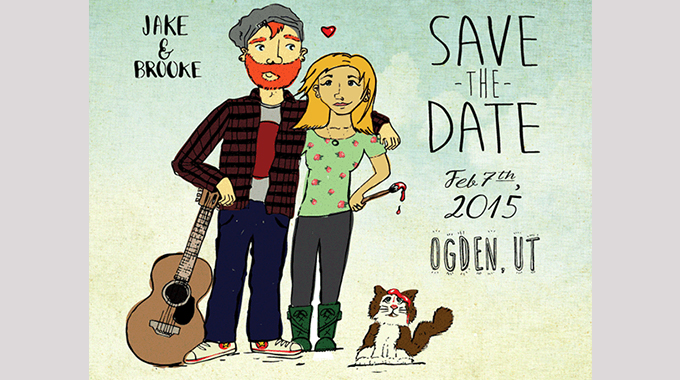 9. Get Iconic With Symbols
Camera shy? Symbolize your wedding's location or a central theme as a couple, surrounded by the details of your big day. This specific version includes an apple as homage to New York.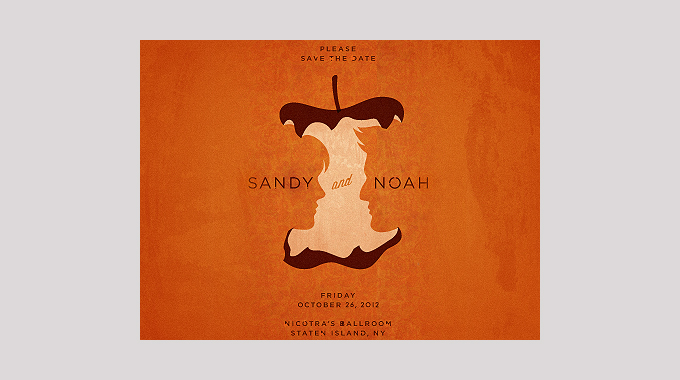 10. Use a Location Photo
Promote your big day with a gorgeous photo of your perfect setting and a bold text overlay to get your guests pumped for your wedding's location.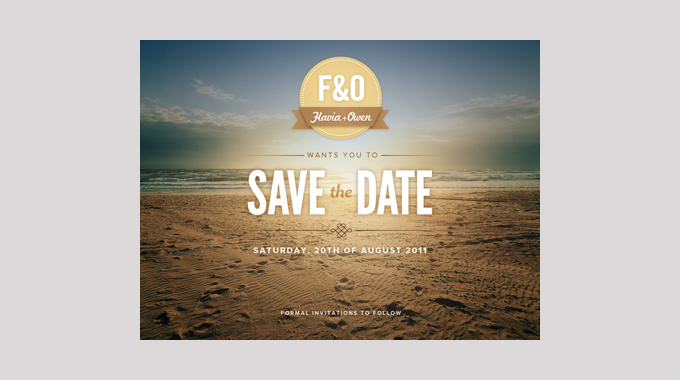 11. Take a Cute Engagement Photo
Everyone gets excited for their engagement session, right? Choose your favorite photo and ask your photographer to plan enough blank space to fit your wedding details in naturally.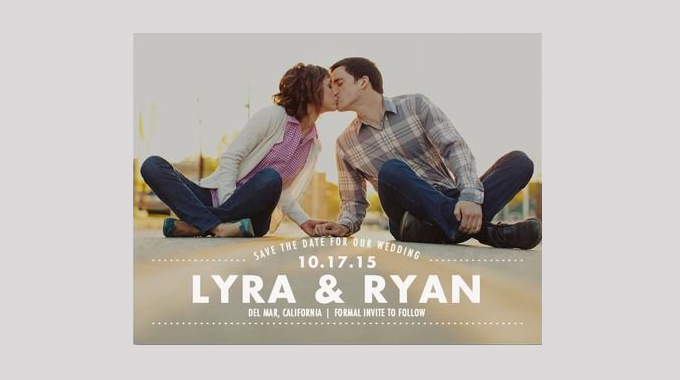 12. Wrap It Up in a Nice Package
Your save the date doesn't have to be a standard size or format. Add texture and visual appeal to your note with a wrap-around detail.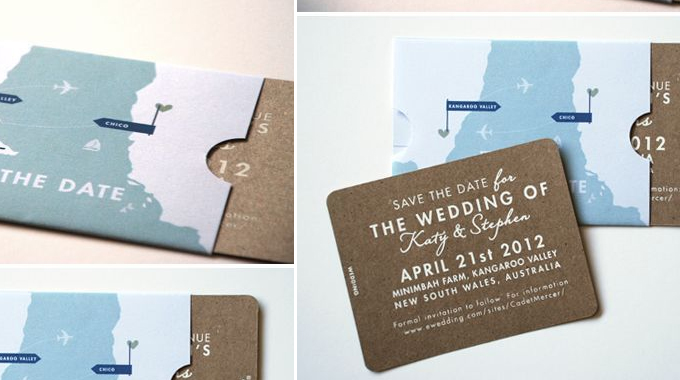 13. Use Simple Design Elements
Contrast texture and a pop of color like this save the date.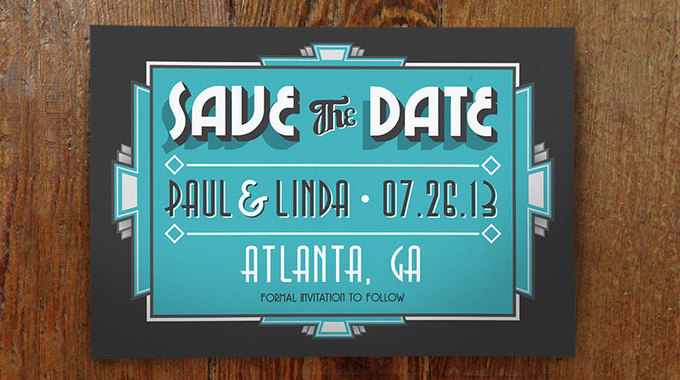 14. Mark the Location
Whether you're having a destination wedding or just inviting out-of-town guests, use an outline of your state to indicate where your event will be taking place. Mark the spot with a heart.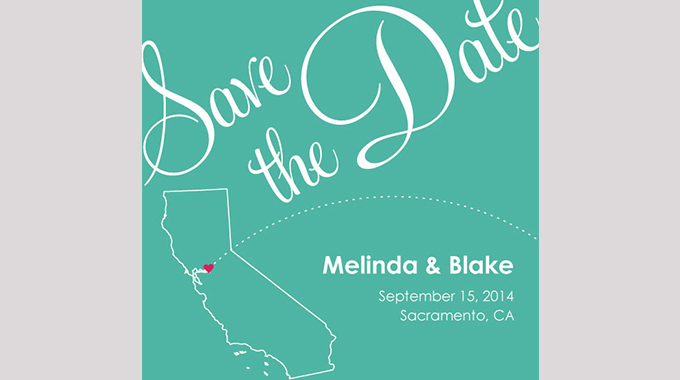 15. Get Literary
Copy an old-fashioned library card and use the lines to fill in important events as a couple.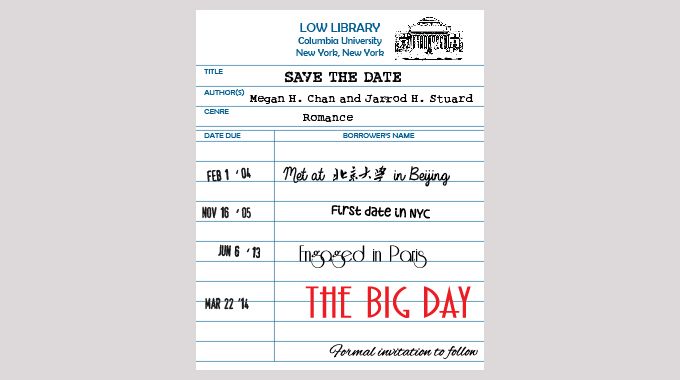 16. Keep it Simple
Stick with initials and first names to keep things simple enough to get the point across.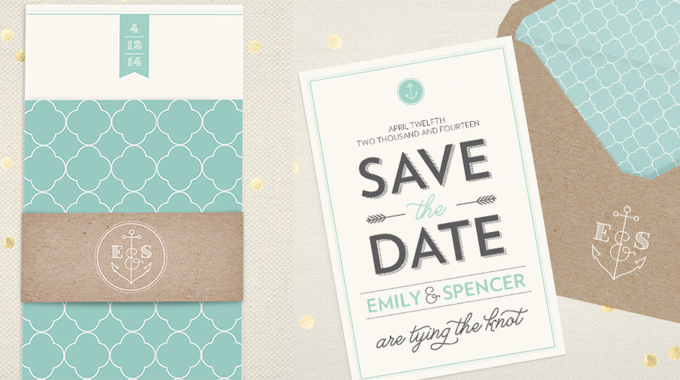 17. Send a Postcard
Instead of wasting an envelope, keep things super simple with a postcard. Design your own personalized save the date postcard or customize some unused vintage postcards.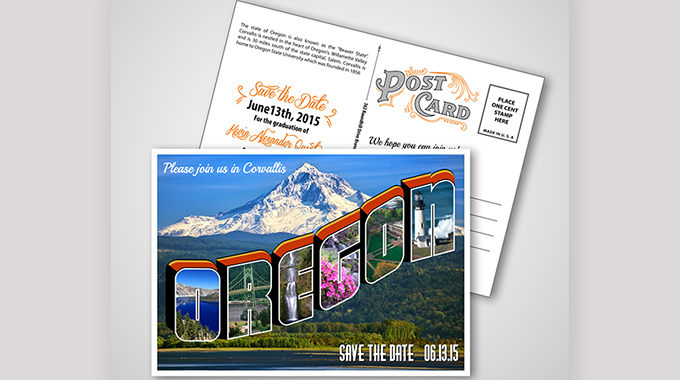 18. Mix It Up
Lay your engagement photo over a textured background and combine with a playful mix of fonts to really capture your couple style.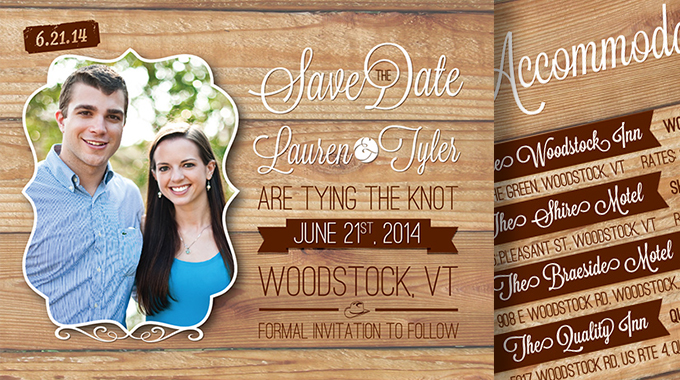 19. Celebrate Your Fairy Tale Ending
Capture the essence of your love story with an illustration inspired by classic children's books.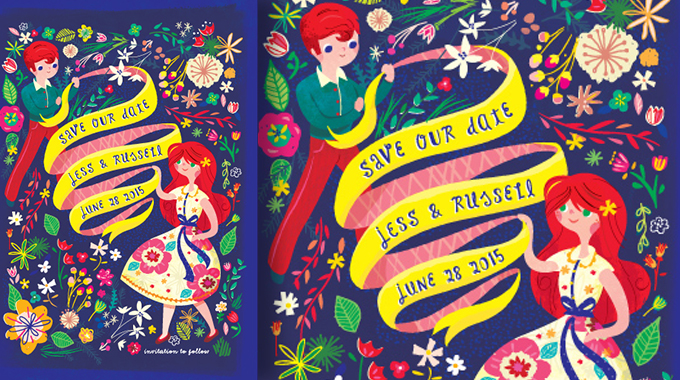 20. Highlight your destination
Is your destination wedding taking place in an exotic location? Play up the country's quirks with a map including landmarks, local delicacies and language differences.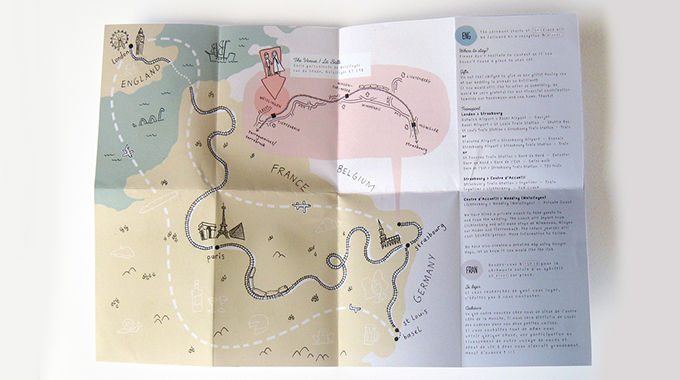 21. Tell Your Love Story
Get personal with your save the date by highlighting the important details of your relationship – your meeting, your courtship and  your upcoming happily ever after.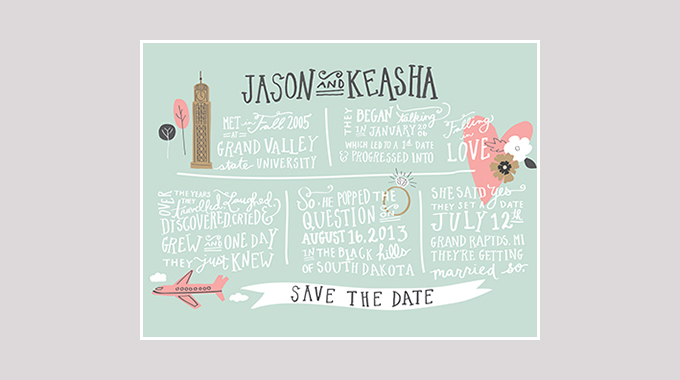 22. Play With Shapes
Think outside the box with die cut shapes, like a luggage tag, to fit just the essentials of information to share.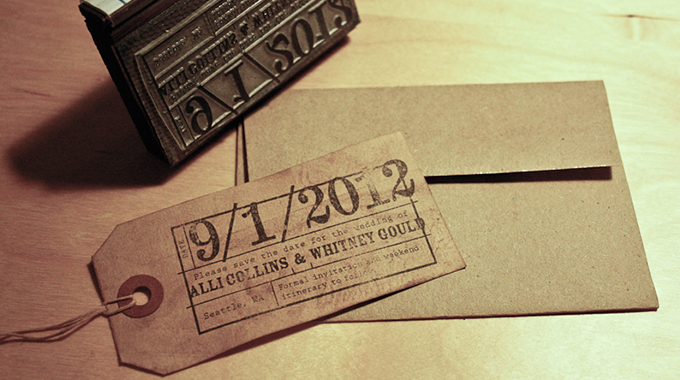 23. Merge City Skylines
 Did your love story begin in one city and culminate in a new location? Blending skylines is a creative way to showcase the progression of your love story.
24. Use Banners
Digital shapes and graphics add simple design detail and emphasize the important details, such as your names and the wedding date.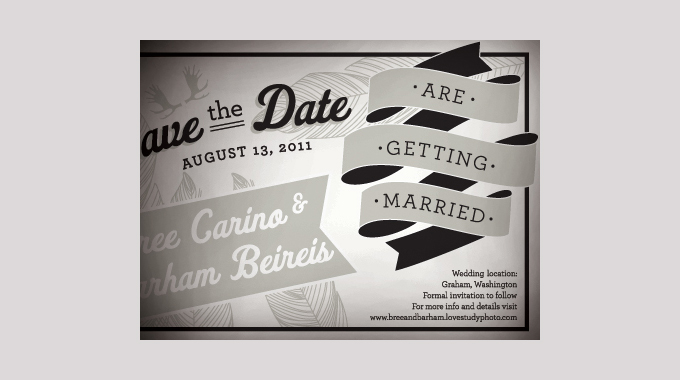 25. Go Minimal
Use simple symbols and icons as tiny details to give your save the date an understated but elegant design.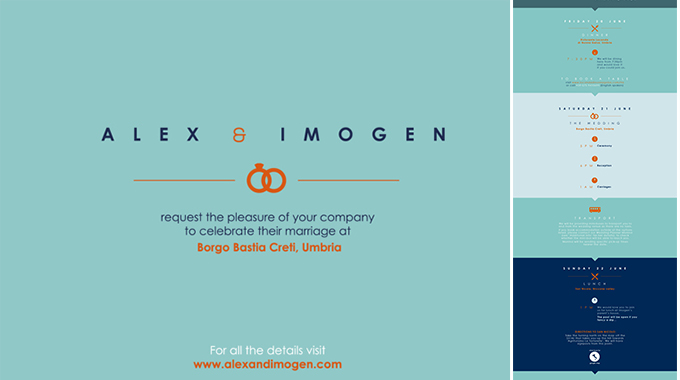 Creative Save the Date Templates
If you're in the market for a unique and interesting save the date idea, you'll want to check out some our pre-made Save the Date Templates. For just a few bucks, your design troubles will be over and you'll have yourself a beautiful Save the Date just waiting to be customized.
Show Us Yours!
Do you have a interesting or unique example of a Save the Date card? Leave a link in a comment below and show it off.
Getting started with hand lettering?
Free lettering worksheets
Download these worksheets and start practicing with simple instructions and tracing exercises.
Download now!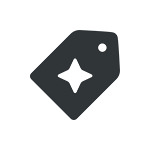 Creative Market