The 7 Best and Worst Logo Redesigns of 2014
2014 has seen a lot of new design trends crop up. Whether brands are redesigning their image or going for entirely new branding ventures, there have been some exciting changes in the world of design. Here are some of the best and worst redesigns the year has seen so far.
Airbnb
Airbnb has been one of the most quickly growing companies on the market. Since their inception, they have been steadily gaining favor in big cities and small towns alike for offering a friendly and affordable alternative to hotels. It's been a pretty sweet situation for the company, until this year when they redesigned their logo into something that resembles pretty much any private part you can imagine. The company was very invested in the logo, but the new "Belo" logo has received a ton of backlash from folks who think it doesn't quite live up to the company's family-friendly reputation
Foursquare
Fourquare changed its app and whole design in July and in doing so managed to upset much of its audience. They were criticized for changing their logo into a completely unrecognizable format – users wanted them to at least continue using the same color scheme but they decided to take a completely different route. Only time will tell whether it will work out for them or not!
Black + Decker
Black + Decker (which was formerly known as Black & Decker) went through a super suave and sophisticated redesign this year. They wanted a fresh and edgy new look and went with the well-known, New York-based design firm Lippincott to help them get an edge on the market. They did a great job with the redesign and ditched the old, hardware-store type feel of the former logo in favor of a simple, clean typeface and a modern + sign instead of the ampersand.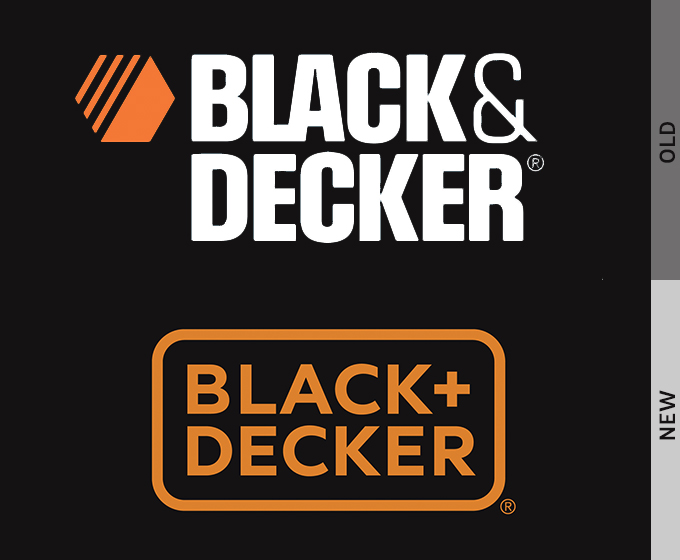 Visa
Visa may be a household name but that doesn't mean that they don't need to update their brand now and then. This year they did just that, changing both their logo and their tagline. The former tagline was "for everyone, everywhere" and the new one states: "It's everywhere you want to be." The new logo loses the yellow edge on the top of the V and goes for a darker, bolder blue color in order to simplify and rebrand itself.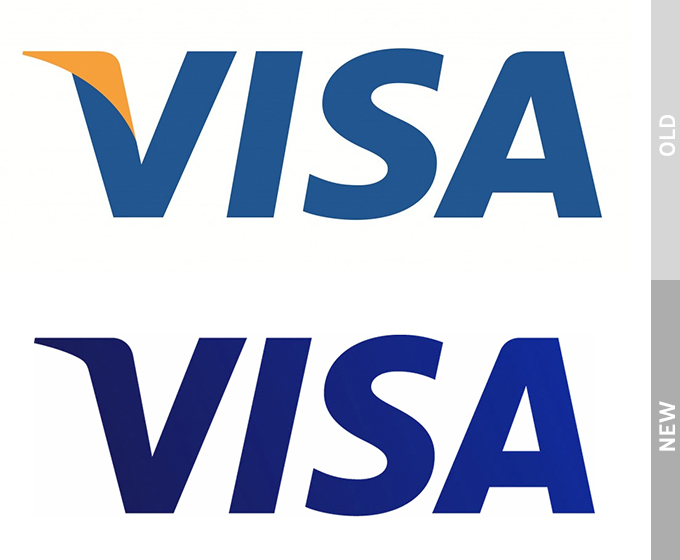 Fitness First
This fitness club that launched in the early 90s was in dire need of a new logo – they hadn't had an update in over 20 years. They decided to upgrade the old navy blue, cursive logo for the first time and came up with a new look that incorporates a trendier, blockier design and a bright red color scheme. The new image suits their powerful brand and offers a more consistent tone of voice than the slight, feminine cursive they were using before.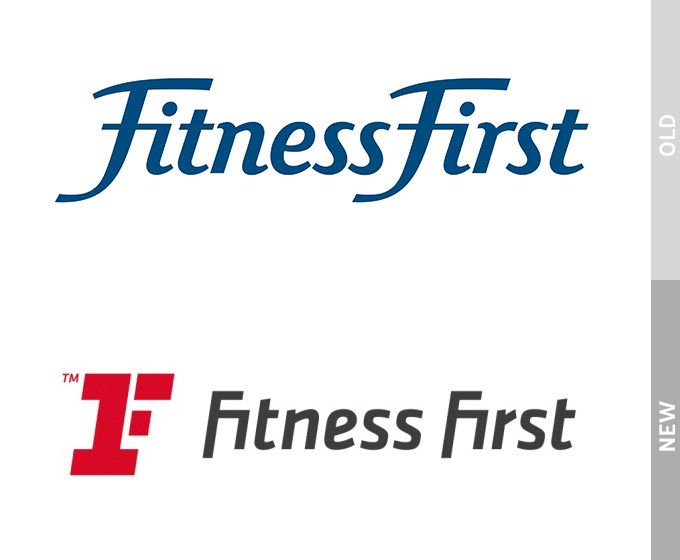 WWE
The wrestling franchise known as WWF came out with a new logo in August of this year in hopes of revamping their dated 1980s look that included scratch lettering with a red pen swirl underneath. They took a drastic change and came out with a slick, lightening-like silver W with more of a Nike-style swoosh of red underneath, set on a black background. The slick and shiny aesthetic already looks a bit dated in a time where most companies are abandoning these effects in favor of a flatter look.
Tamba Bay Buccaneers
The NFL is a prime source of constant brand updates. In 2014, the Tampa Bay Buccaneers smoothed out the rough edges on their pirate flag and skull. The new logo features a brighter red and a more modern vector art look. They've lost some of the vintage appeal, but the new look definitely meets the "bolder" goal they were shooting for.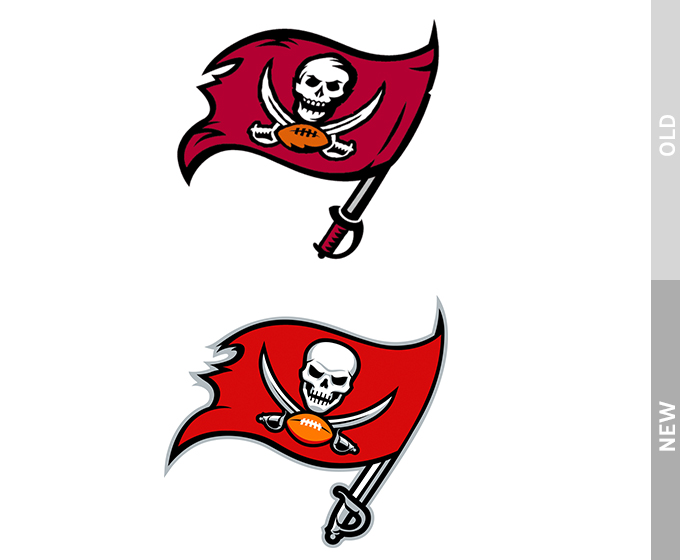 What Did We Miss?
This is a small selection of the many major brands that have updated their look so far in 2014. Leave a comment below and let us know which logo refreshes come to your mind and what you thought of them. Also be sure to include your thoughts on each of the logos above.
Getting started with hand lettering?
Free lettering worksheets
Download these worksheets and start practicing with simple instructions and tracing exercises.
Download now!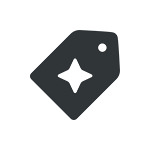 Creative Market