Introducing Our Color of the Season: Peach Gelato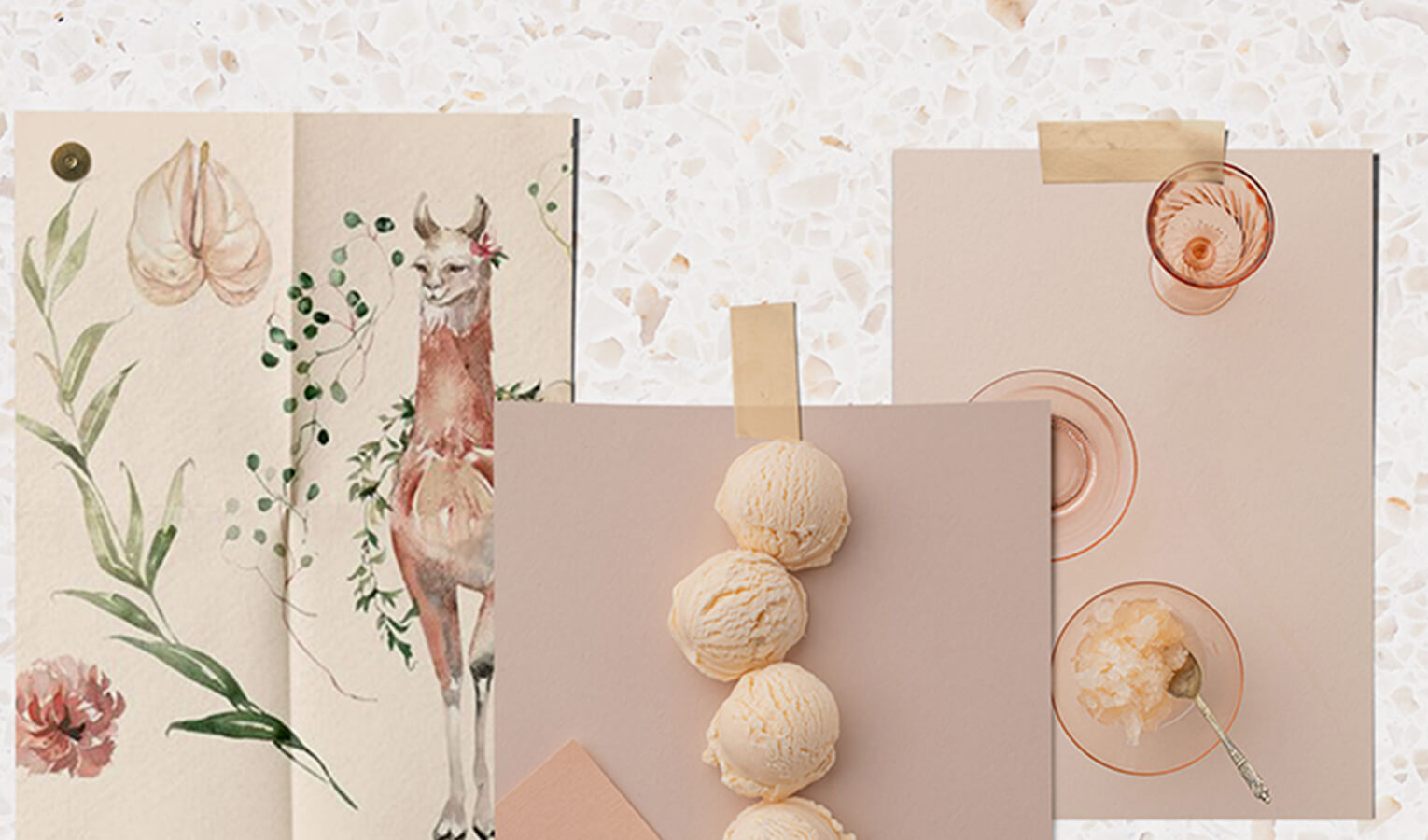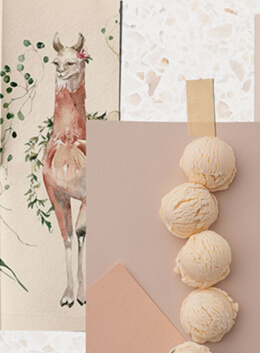 Behold a sunbaked mix of blush and coral, retro and modern, sweet and edgy. Our Color of the Season for Spring 2020 adds the perfect touch of weathered freshness with a distinctively 70s flair. Meet Peach Gelato, or should we say Gelato Alla Pesca?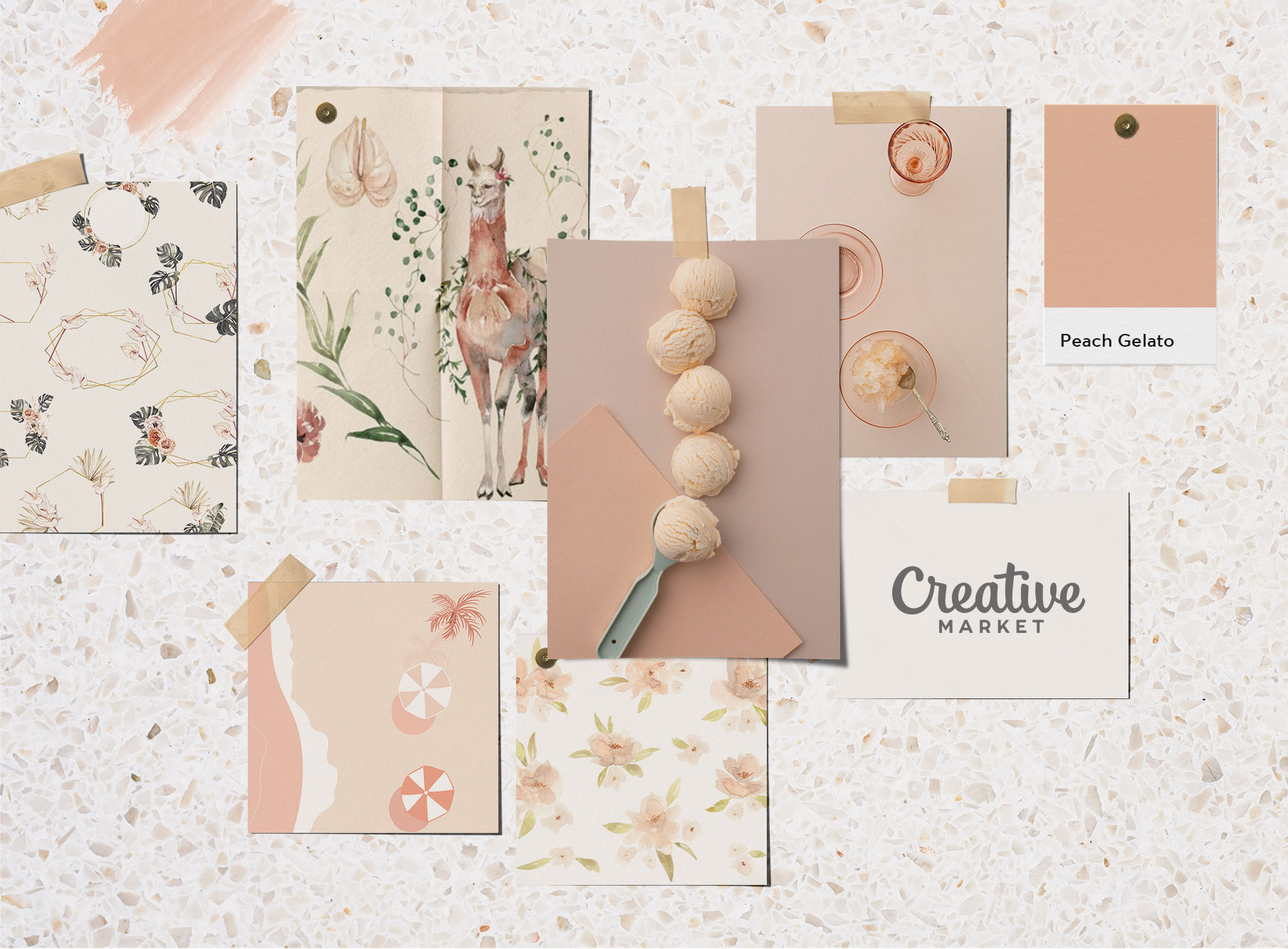 Our color pick for Spring 2020 captures the energy of reawakening flowers and the lightness in a mild breeze. Peach Gelato is versatile: it works as a main or accent color and plays well with a wide range of graphics that go from minimal line drawings to intricately styled photos. As we discussed in this article about color science, shades of pink are associated with sweetness, fruity scents, and optimism. Peach Gelato offers just the right amount of brightness to add an uplifting touch, paired with a certain dustiness that conveys character.
A Moment for Hope
Spring 2020 has shaken all of us in unpredictable ways. As we adjust to the many changes brought about by the COVID-19 pandemic, the brighter times Peach Gelato evokes can become a much-needed source of hope. A reminder that the world around us has been full of the joys of Spring and will be once again.
In communicating a message, design can capture the emotions and zeitgeist of a period of time. The design work you put out into the world right now can convey hope or despair, reassurance or anxiety, strength or stress. It's your choice, and they are all valid feelings. If you choose to infuse your work with a sense of cheerful nostalgia in the coming weeks, we'd like to encourage you to try Peach Gelato.
We stand in solidarity with every country affected by this crisis and our community members around the world. Our team is here to support you.
Introducing Peach Gelato
Picture a perfectly creamy gelato scoop on a bright afternoon in May. Everything around you is blossoming, as is this mild shade of pink with a yellow undertone. But what, exactly, does Peach Gelato look like? Here are the HEX, RGB, CMYK, and Pantone codes for our Color of the Season: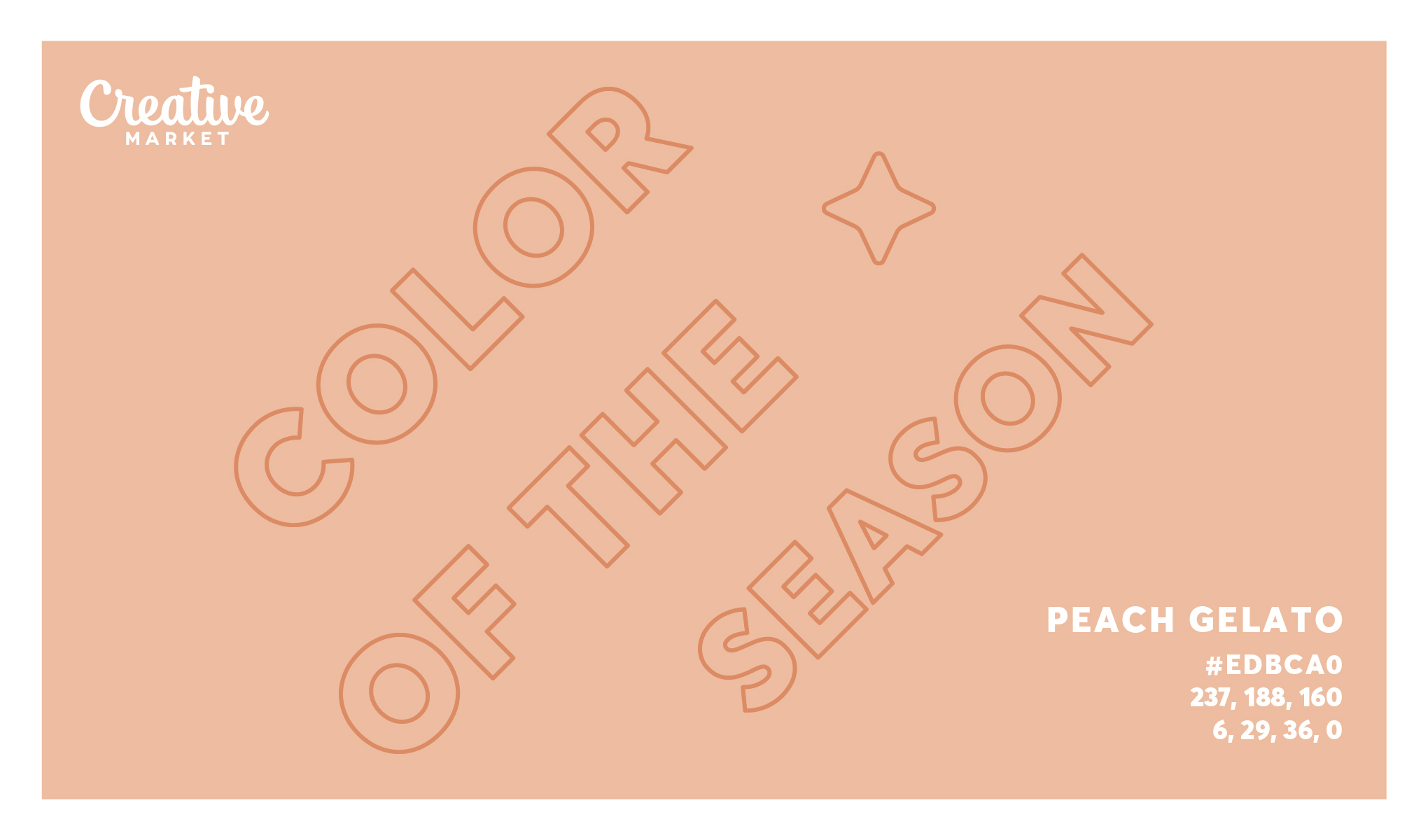 HEX: #edbca0
RGB: 237, 188, 160
CMYK: 6, 29, 36, 0
Pantone: 48-3 C
Looking for a refresher on the various color codes, what they mean, and their applications? Make sure to check out this article where we explore the differences and technical details you need to know.
Start Using Peach Gelato
Here's a curated collection of Creative Market products that are already using Peach Gelato or slight variations of it. Try your hand at this Spring-ready hue with a template or graphic that is well considered and ready to use:
---
Products Seen In This Post:
Getting started with hand lettering?
Free lettering worksheets
Download these worksheets and start practicing with simple instructions and tracing exercises.
Download now!
Laura Busche
Brand strategist. Creating design tools to empower creative entrepreneurs. Author of the Lean Branding book. MA in Design Management from the Savannah College of Art and Design (SCAD).
View More Posts