15 Complementary Font Duos Designed to Amaze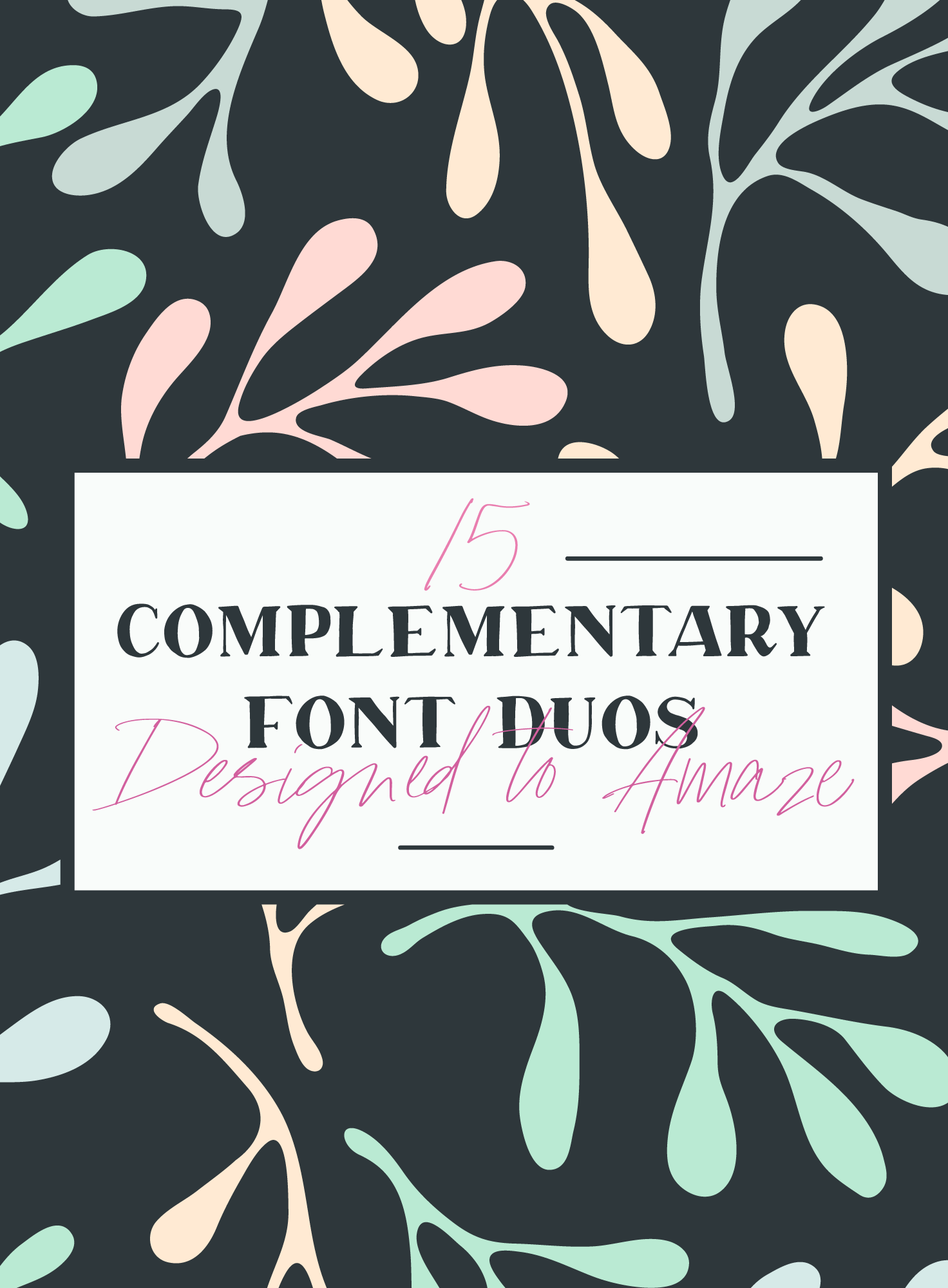 Fonts are more than just the visual medium through which you make words visible. Each font has its own message, and when you pair them effectively, you create a perceptual narrative that adds new meaning to your text. Here are 15 great font duos, styled to express your words in precisely the right voice: This pairing of script and serif by Letterhend Studio offers just enough sensuous curves for appealing branding. The swoosh details make the whole word look custom-designed. A global-facing option, this font supports several languages, and includes numerals, symbols, and ligatures in the package.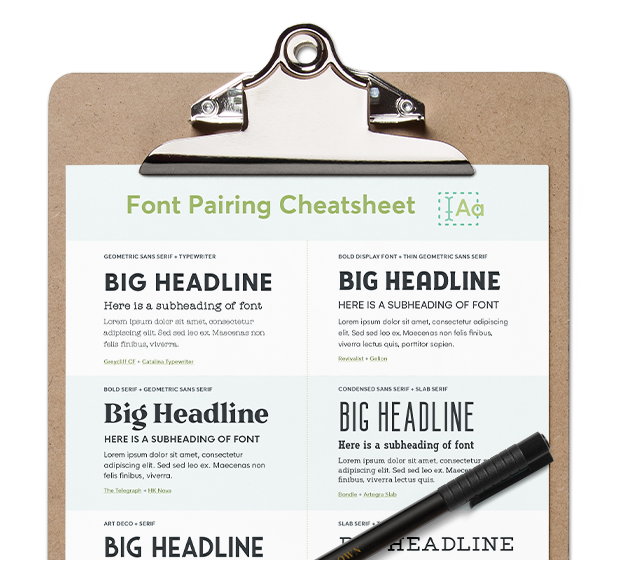 15 Pre-designed Font Combinations

Free Font Pairing Cheatsheet

We've curated a list of font styles that work well together so you can design interesting type lockups in minutes.

Download the cheatsheet

Handmade attention to detail characterize this font pairing by Pana Type & Studio. The sans serif and script fonts both come in a "rough" and "regular" style option. The "rough" style has organic-looking worn places in it, as if the lettering itself is slightly weathered. Great complementary fonts for signs, t-shirts, and media where you're looking for a casual vibe.
Designer Nicky Laatz has paired a sassy handwritten-look script with a pleasing sans serif titling font. The all-cap font has a nice, solid weightiness combined with smoothed-off shoulders, and it is delivered in a slightly worn black texture. The script offers two separate lower-case alphabets, both of which also have subtle texturing. Extra ligatures and swashes are included.
If you're looking for a script elegant enough for a wedding invitation, yet expressing contemporary casual flair, this font pairing from Calamar Studio may strike the right note. The script is flowing and graceful, and it comes with stylistic alternates and ligatures for an organic, handwritten look. The all-caps serif font is vivid and classic, perfect for spelling out the clear details.
Modena's clean handwritten-style script pairs naturally with an all-cap sans serif titling font. Together, these complementary fonts from Jen Wagner convey a fashion-forward aesthetic. Modena is ideal for invitations, social media, posters, and more — and six free logo templates are included in the package.
The distinctive serif all-caps font in this pair expresses sweeping drama, facilitated by many alternate letters. Paired with an exceptional flowing script, this combo from Sans & Sons will set your brand apart from the crowd.
Cotbada Studio's "duo" includes much more than two fonts. In one package, you get a regular and a bold script, as well as regular, elongated, and italic serif all-caps font. This five-in-one deal lets you organize harmonious typography for posters, announcements, or any multipart media.
Unabashedly feminine fonts pair up in Inky Jar's Duo (really a trio.) The delicate sans serif all-caps font comes in two weights, with plenty of letter alternates. The lowercase-only script is casual, featuring distinctive vertical accent strokes. Nine logo templates are included for carrying out your branding message.
For a playfully retro look, check out this art deco sans trio of all-caps fonts. Solid, shadow and outline caps set off a stylish script, all inspired by travel posters of the early 20th century. Produced by the time-traveling fontmakers at Vintage Voyage Design Supply.
Letterhend Studio has created the perfect font for automobile-related branding: the exact lettering style used on license plates. A harmonious script balances out that familiar sans serif all-caps alphabet. Both fonts are available in regular, "stamp" and "rough" formats, and the package also includes twelve logo templates.
If you have a lot to say and a small space to say it in, the compressed sans serif all-caps lettering in this package may be just what you need. The narrow, easy-to-read font from Hindia Studio comes in oblique and regular styles, paired with two subtly different handwritten scripts.
Unusual for a duo, both fonts in this package offer full upper and lower case alphabets. The sans serif font is round and spacious, pairing beautifully with the casual European-look script. Another offering from Sans & Sons with continental flair, complete with ligatures and alternate letters.
Designed to communicate an elite sensibility, this font duo is equally at home on wedding invitations and high-end product logos. The all-caps sans font is assertive and vivid, and the two lightly graceful scripts complete the aesthetic. Designer Sam Parrett includes 12 logo templates, for a full branding package.
The organic feel of this complementary pairing is enhanced by the inclusion of SVG versions in the package. For users with the right software, these SVG fonts can be rendered in a semi-transparent watercolor look, for a hand-painted vibe. Luna Paper Co also offers their design wizardry in standard vector versions as well.
From her studio in Paris, France, designer Ana Parracho has cooked up an assertive font pairing package.The wide sans serif font comes in 3 weights, with larger and smaller uppercase letters. The solidly balanced script comes in regular and slanted versions, with an extensive set of bonus swashes, ligatures, and alternates.
It's tricky to select two complementary fonts if you just dive into the enormous wealth of font designs. These font pairings, each created by a single design professional, are organically related to one another. They go well together without looking too much the same; a core principle of sophisticated typography.
---
Products Seen In This Post:
Remember key typography concepts
Typography terms made simple.
Grab this handy cheatsheet summarizing some of the most important typography terms.
Download the PDF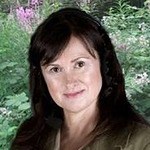 Betsy Stanton
I'm a writer who loves the intersection of verbal and graphic arts. Sometimes a few words can give fresh context and depth to design elements, and I'm happy to be part of that process. I ghost-write websites, blogs and product pages for a number of amazing creatives; feel free to message me!
View More Posts