20 Stunning Examples of Typography in E-commerce
E-commerce sites demand fonts that are both readable and reflect a brand's identity. Get inspired by the stunning typography used in these 20 stores.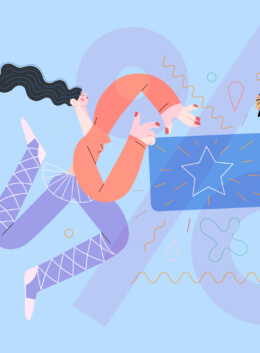 This is a guest post by our friends at Webflow, an all-in-one web design tool that allows users to design, build, and launch responsive websites visually.
---
Typography is an important part of any web design. E-commerce, especially, needs to use fonts that are both readable and reflect a brand's identity. Get inspired by the stunning typography used in these 20 stores, and get a new, free UI kit from Webflow to get your own store up and running.
1. All Birds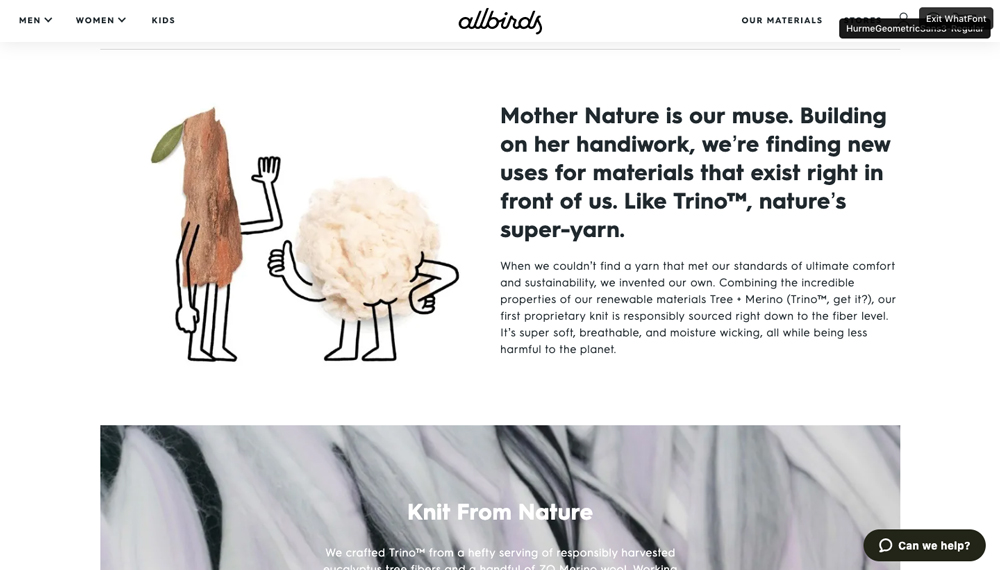 The shoe industry is a hard market to crack into. Nike, Adidas, and all the major players have so much to throw at marketing and well-established brand identities. To set yourself you need a very specific angle. All Birds positions themselves as an alternative, with a grassroots feel eschewing all that is mass commercialism. From a typographic perspective, they use fonts that are light and not too flashy, reflecting this brand aesthetic.

Much of the headers and content are in the Hurme Geometric Sans 3 font. This represents their brand so well. It's readable with just the right amount of subtle stylization.
Though there are a few key differences if you're looking for a font with the same sense of practicality NF Chimaera may work for your own e-commerce design.
2. Zara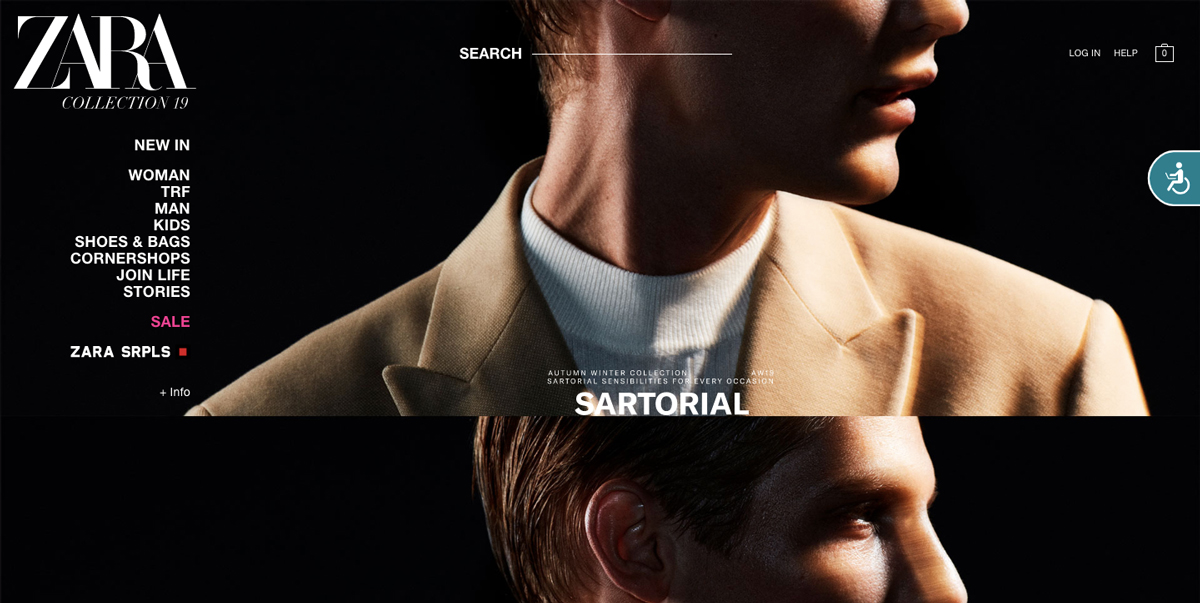 Fashion is a multi-faceted visual medium. There's both the look of the clothing – and how the model looks with them on. Make-up and lighting further add to our perceptions. Zara conveys an eccentric sophistication, using non-traditional models to show off their unconventional fashion designs.

Neu Helvetica touches everything from the categories on the left-hand navigation to the text describing their fashionable outerwear. This font face has a simple, yet modern feel that works perfectly for fashion and other high-end e-commerce designs.
If you're creating a website for a fashion website like Zara or other design that requires some chic contemporary typography, Futura Medium makes for an excellent choice. With a strong sense of geometry it makes for a refined, yet stylish font.
Styling headers and other large text with a font that has more personality can further add to the feeling of luxuriousness. Vienna makes for a font that projects fanciness.
Let's also take a look at the Zara logo. This is no doubt a custom creation that's a combination of fonts. It's decorative but not so much to be distracting. For a font with a similar sense of modernity Sundays Modern Serif makes for a smart choice.
3. Magic Spoon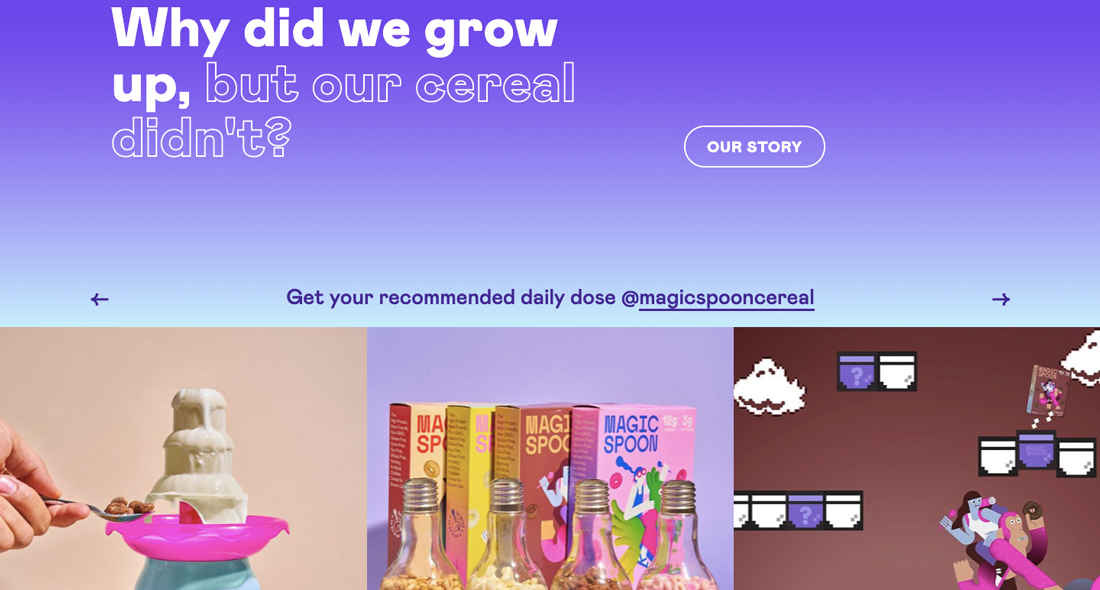 Healthy cereal doesn't necessarily equate to a good-tasting breakfast. Magic Spoon hopes to change this with cereal that they tout as being both nutritious and enjoyable to eat. To capture this duality they use the typeface Mabry, which is equal parts personality and readability.

Though it's a tad more cartoonish, the font Crocante shows that it doesn't take itself too seriously much like Mabry. Wherever you need to add in a dash of fun, Crocante makes for a fantastic typographic ingredient.
4. Buffy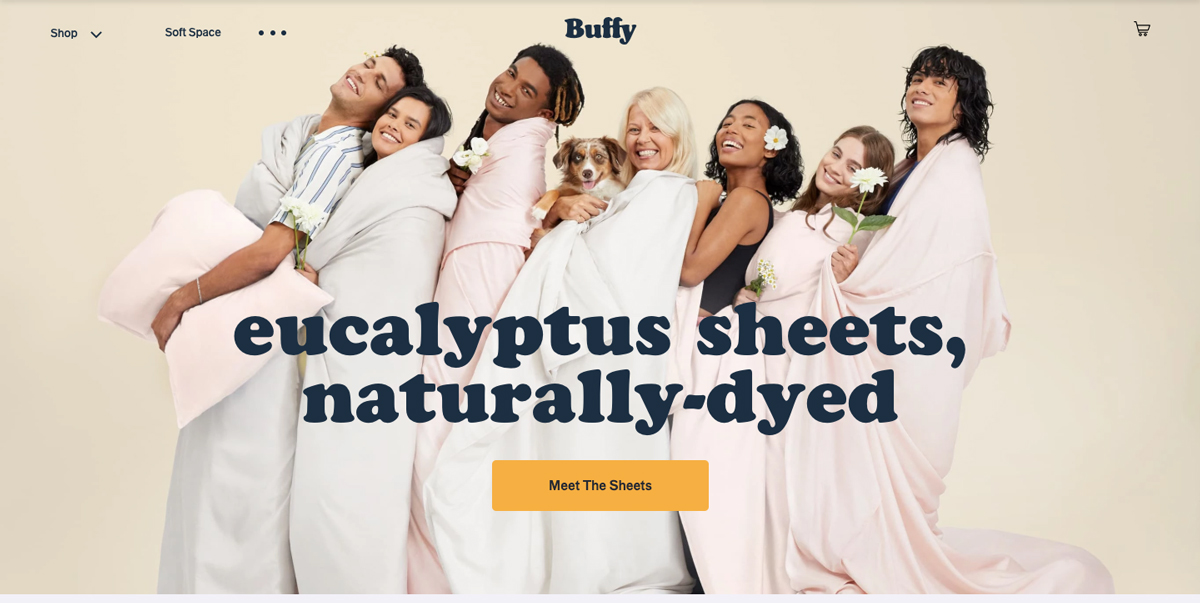 Buffy sells comfy looking bedding products, and this design feels as fresh as sheets just taken out of the dryer. Amongst all that is airy and fluffy, they use the font F Grotesk Book, in places like this header above. It's a traditional print-like typeface that stands out from the simplicity of this design.
Using typefaces informed by print creates a nice association in our brains. They take us out of the realm of the digital and remind us about the physicality of ink on paper. This gives the impression of something that's less impermanent than just a configuration of pixels on a computer screen.
A useful print-inspired font to use in your own designs would be CA Saygon text.
5. Blume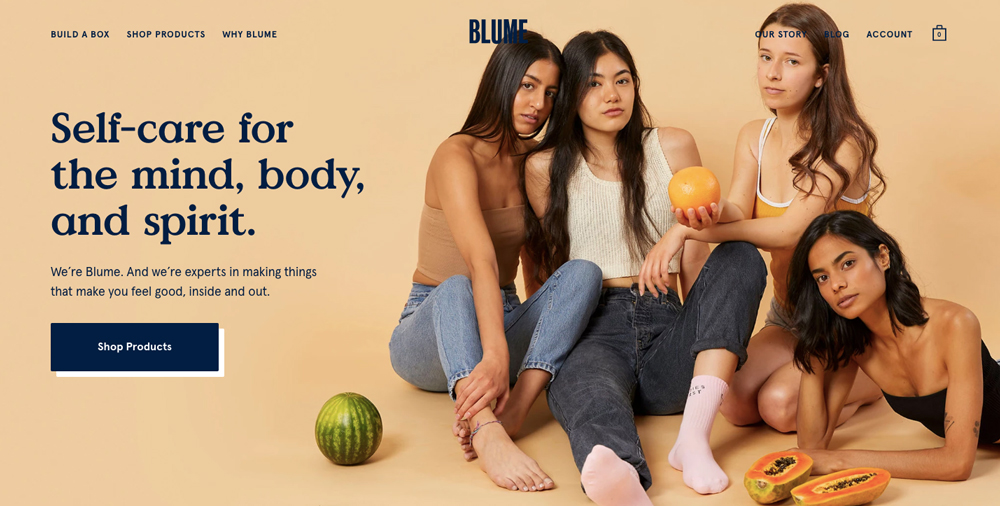 Blume offers feminine personal care products, differentiating themselves from those mass-produced items found in the drug store with a design that feels more personal rather than sterile.
This design emphasizes their branding as offering more natural alternatives. They use the font Value Serif for all of the headers and there's a relaxed formality to this typeface that makes for a great one to use for what they're selling.
Though it was originally designed for children's books Cabrito is a similar font, that's just the right balance of being both serious and playful.
6. Busy Beaver Buttons

The Busy Beaver Button Co, makes is a simple process to purchase custom buttons. There are more standard fonts occupying the space of this design, but what's cool is the hand-drawn, sign-painted-styled lettering that pops up in a few places in its layout. This is a nice nod to the nature of the handcrafted merchandise they create.
To find a font with a similar brush-stroked look, check out the so appropriately named Sign Painter typeface.
7. Bitsbox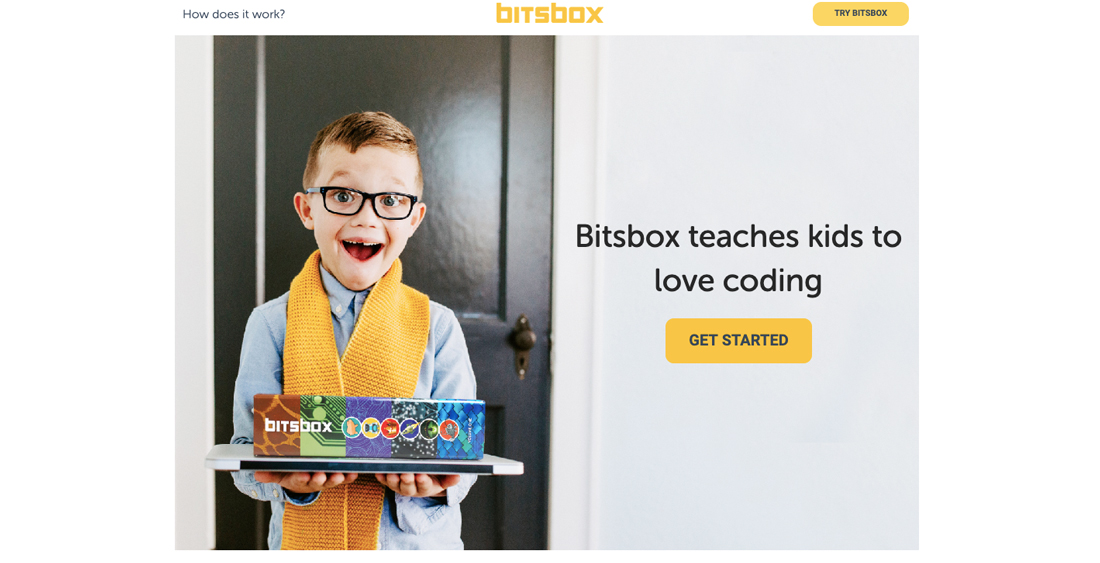 Bitsbox is a subscription-based company, delivering monthly STEM-related goodies that help children learn how to code and become the smarty pants whiz kids that their parents want them to be. This layout makes prominent use of the Roboto font, which has just enough of a muted tech feel without looking like it should be in a video game.
For a great font for science or tech related designs, font check out TT Severs.
8. Chrome Industries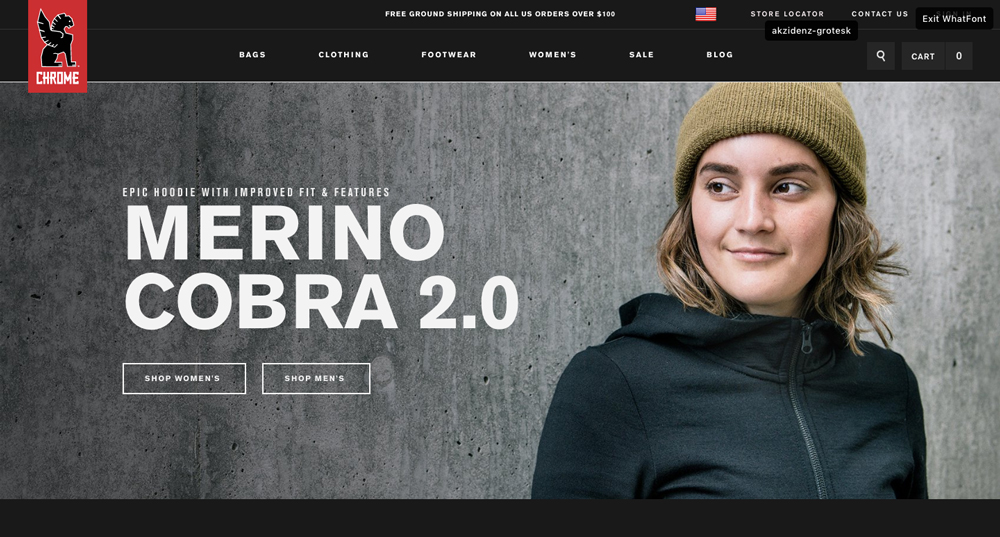 Chrome Industries produces rugged, yet stylized messenger bags for the hip urban set. Their layout has Akzidenz-Grotesk used for their big headlines, which projects this sense of city-dwelling coolness.
Do you want to impart your design with this same big-city sophistication? Exensa-grotesk may work in embodying all that is cosmopolitan.
9. Warby Parker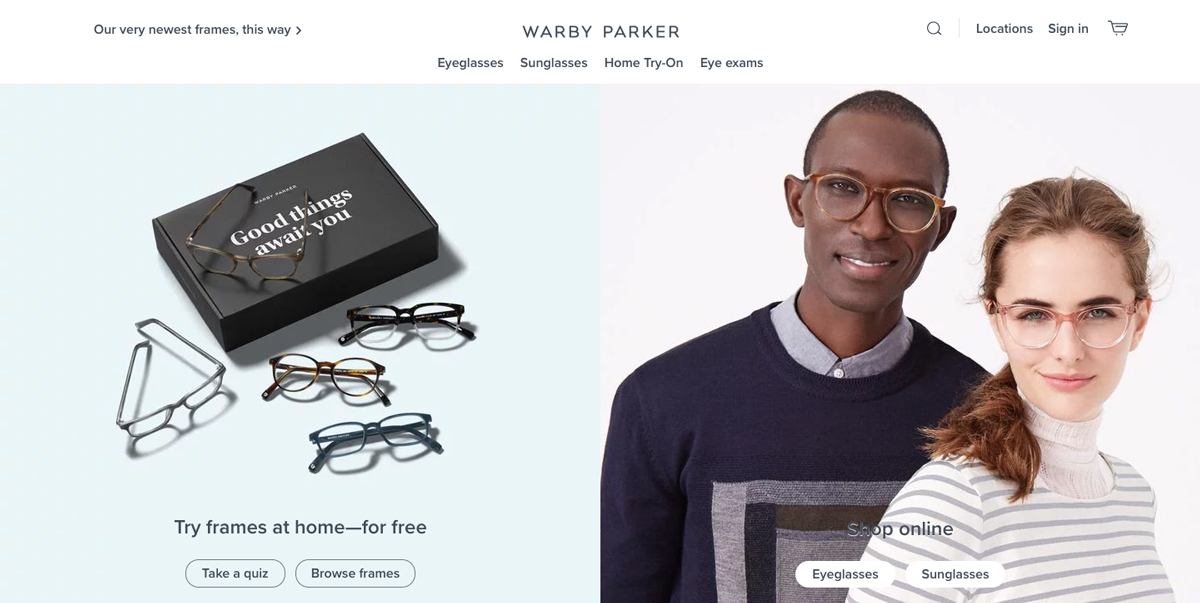 On this popular purveyor of eyewear's website, Warby Parker lets their glasses and how they look on people wearing them be the focus of attention. They apply the understated, yet elegant font of Proxima-Nova for a lightweight text feel that works so well in harmony with the visual elements.
If you're in search of a similar font with the same subtle classiness, Strima Medium is an excellent option.
10. Home of Classics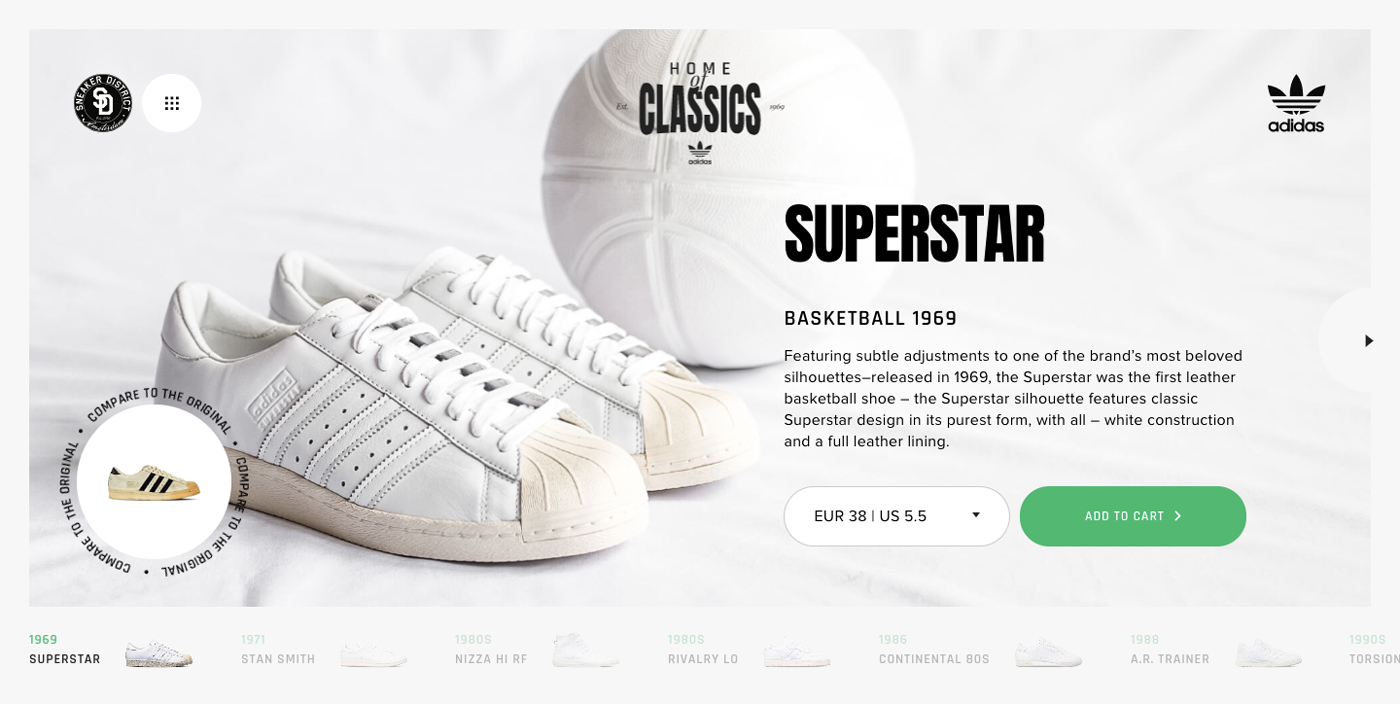 Home of Classics carries retro-inspired sneakers. This is a design where everything is so well laid out, with just the right amount of text and negative space to help show off the footwear they carry.
You can replicate the tall, heavy-stroked typeface that leaps from the light grey background with Veneer Clean.
11. Evewear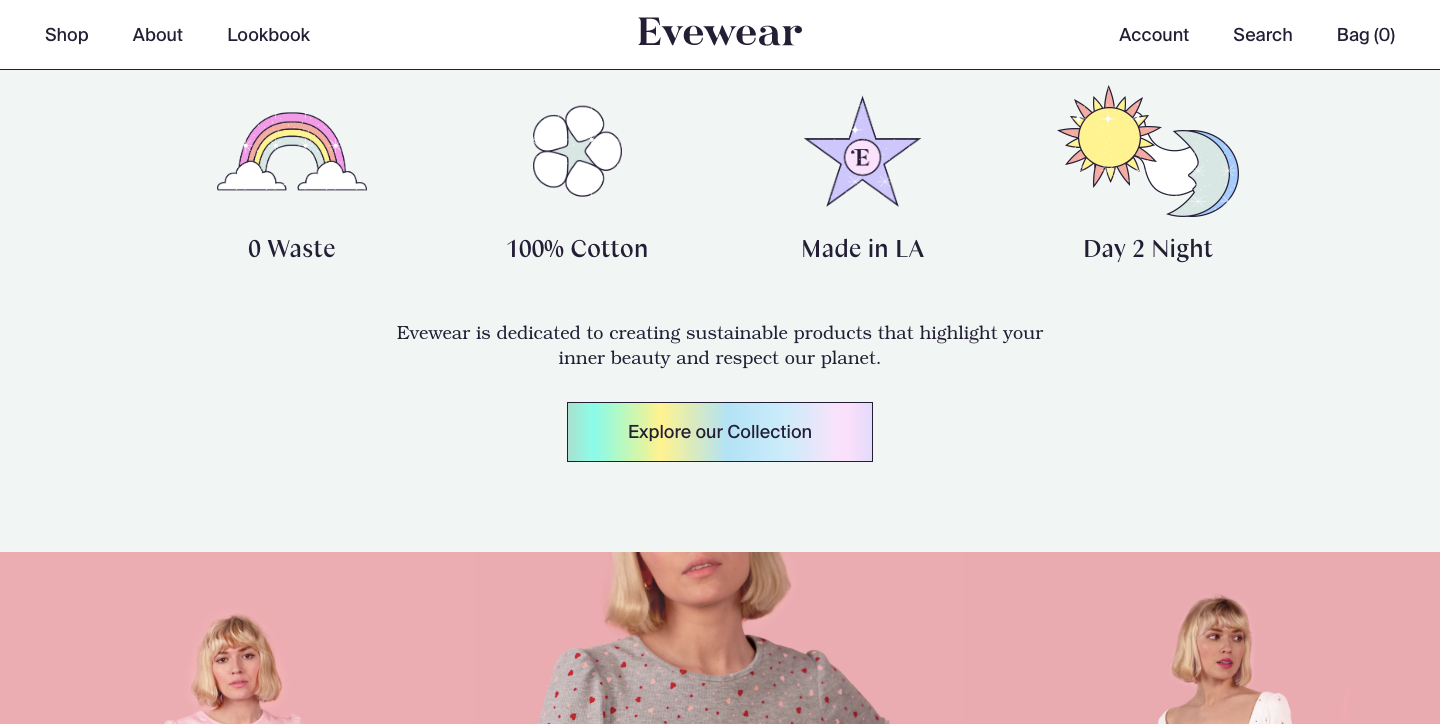 Evewear intersperses their lovely color palette of pastels with quaint typography. This is a design that avoids the sharp and heavy opting for a theme of softness. This works perfectly in featuring their organic nightwear.
There are a few different fonts integrated into this design, but we like the variation of Columbia Sans. In a design that relies on ample breathing room, this font, has just enough quirky stylization to make it stand out. You can achieve a similar effect with Quiche Sans.
12. Piel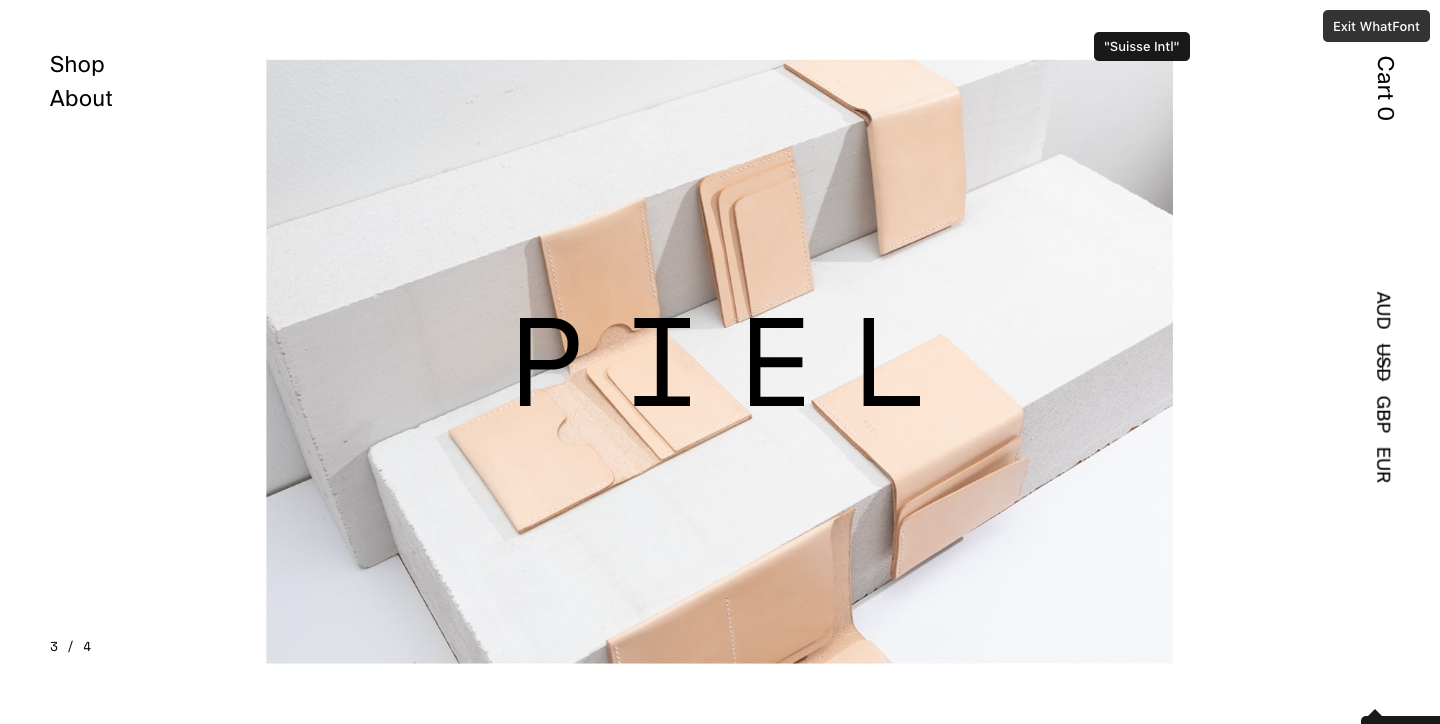 High-class goods need typography that evokes luxury. Piel sells handcrafted leather goods and implements Suisse International throughout their online shop. There's nothing in this design that seems out of place, but everything fits like a glove – a glove made from expensive leather, that is.
Acre thin is a similar font, that captures this same sense of contemporary refinement.
13. Carbon Beauty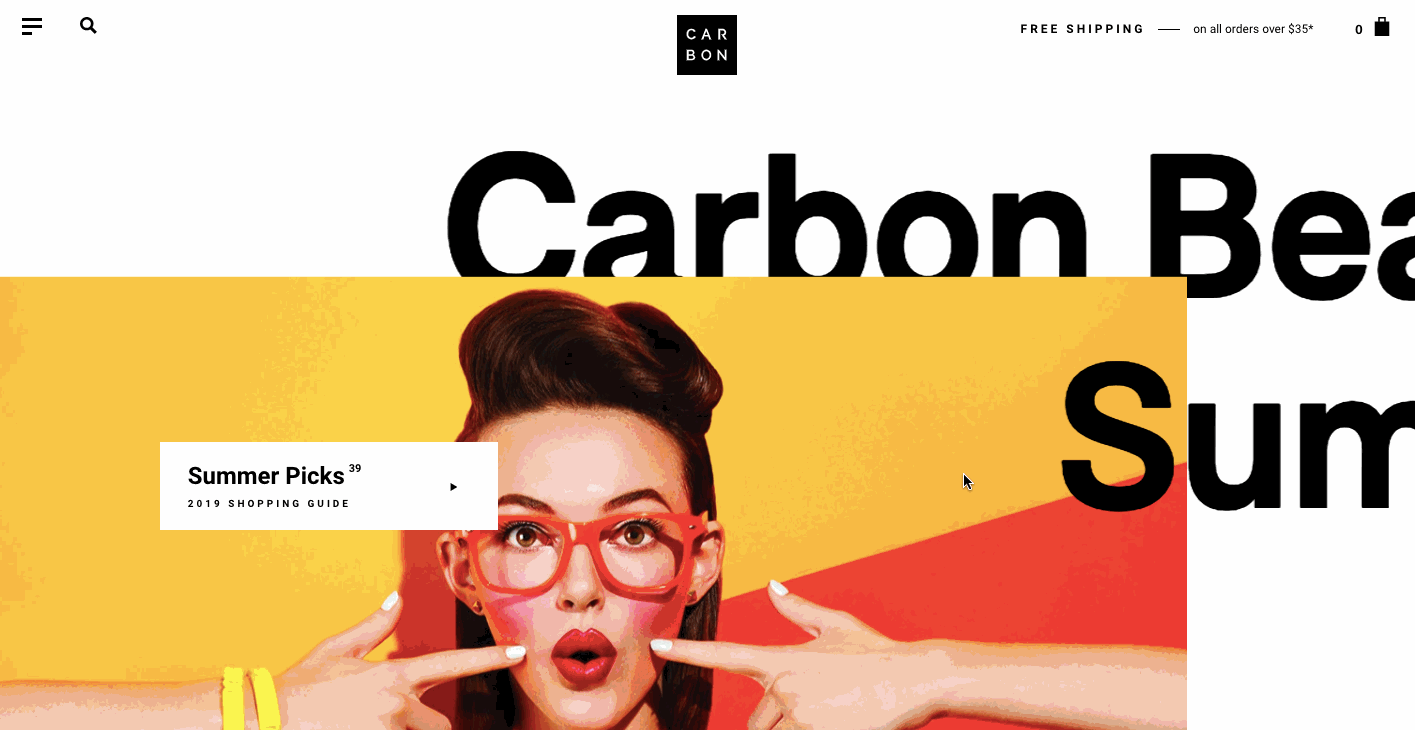 Carbon Beauty is a seller of sumptuous personal care products. Their design is full of beautiful animations, gorgeous product shots, and creative typography.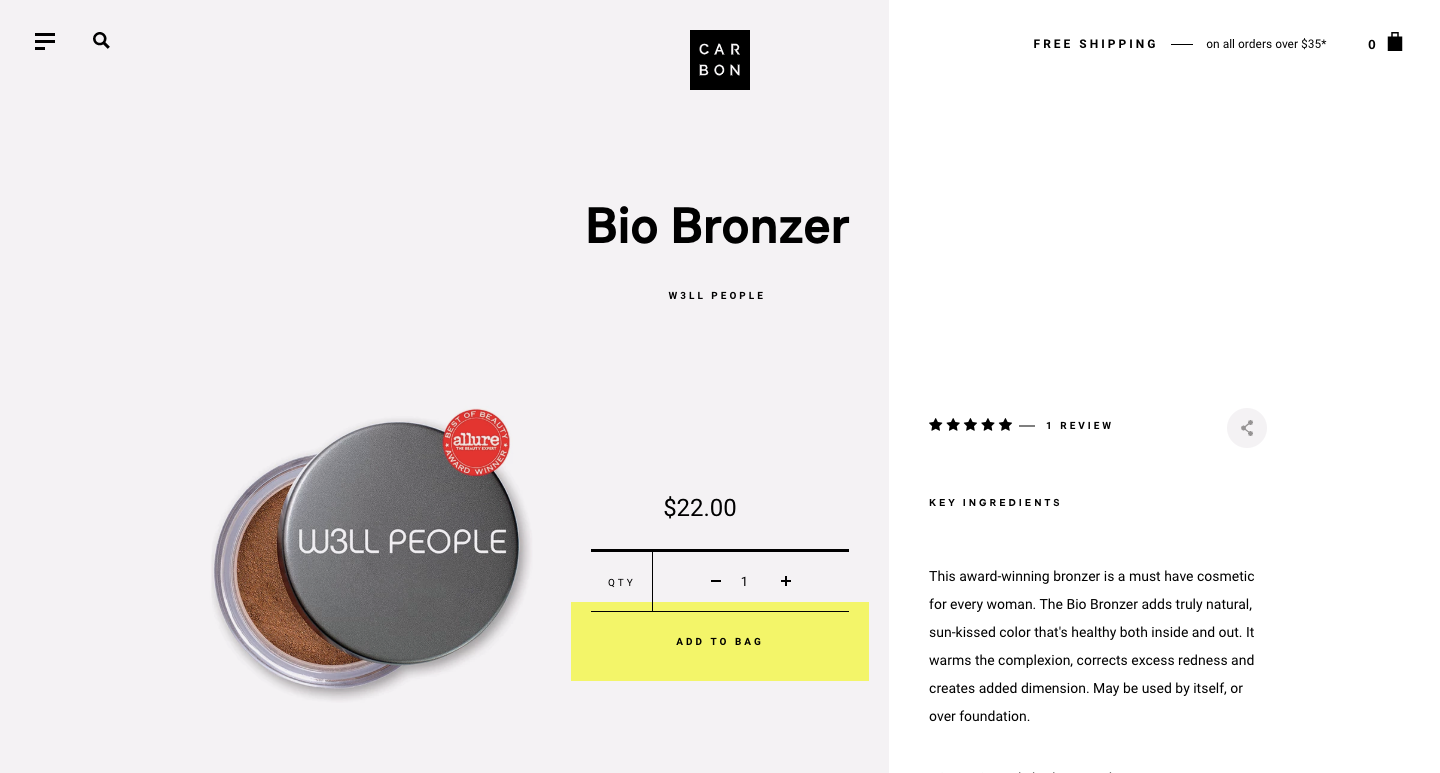 We discussed Roboto earlier with Bitsbox. But here this font is blown up to a gigantic proportion on the landing page with a slick scroll-triggered animation. It's interesting to note how different Roboto looks here, with it's heavier weight and larger size compared to Bitsbox. They also use it for their body content. It looks very different at this smaller scale. Roboto works well for many different applications, and varying the weight, sizing, and other styles can transform it into an almost entirely different typeface.
14. Threadless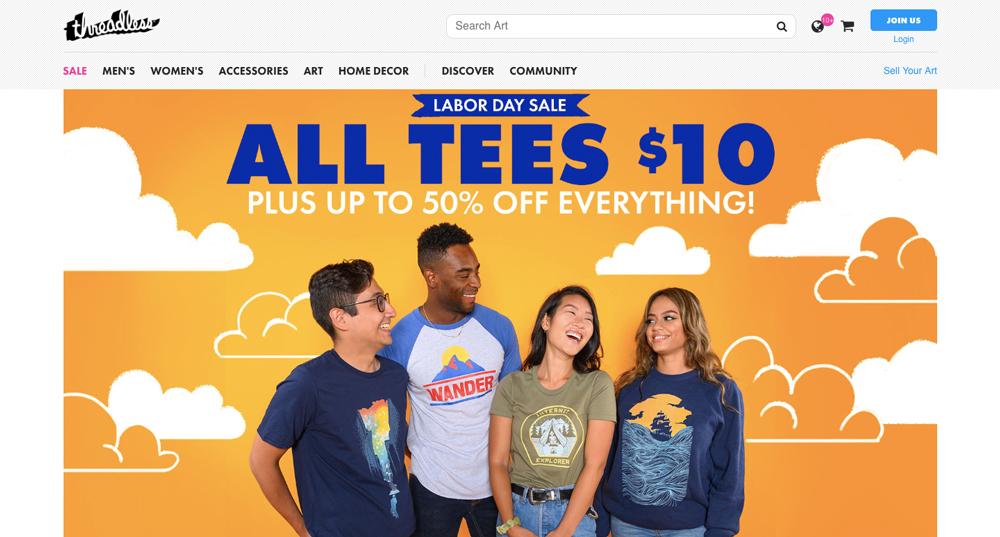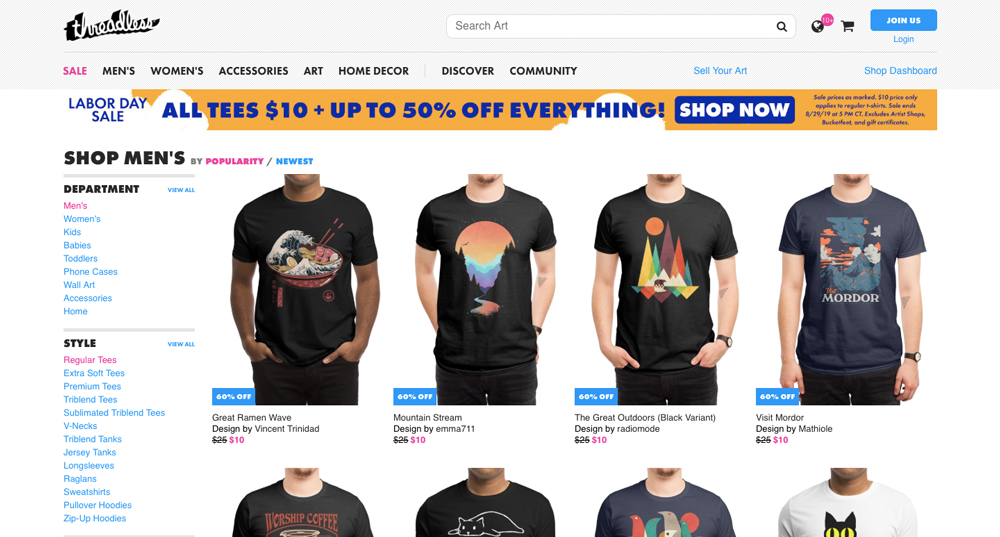 Threadless is the place to find the perfect quirky t-shirt no matter what you're looking for. Their e-commerce page is made up mainly of Futura, which we see in the navigational options at the top of their page, as well as Helvetica for the product descriptions and left-hand navigation. Both Futura and Helvetica are a mainstay for designers looking to use a font face that will present copy in a straightforward way, unadorned with any sort of emotional styling. This design from Threadless is full of different variations of both of these neutral fonts, which keeps things from getting boring.

For an equally useful font face, consider Oxford for your next project. Much like Helvetica and Futura, it's a font for any occasion.
And let's not forget about the Threadless logo itself. This adds a bit of personalization through its looping, hand-drawn feel. For those looking for an equally endearing cursive typeface, Heavenly Script is an excellent one to add some creative flair to your own designs.
15. Scentos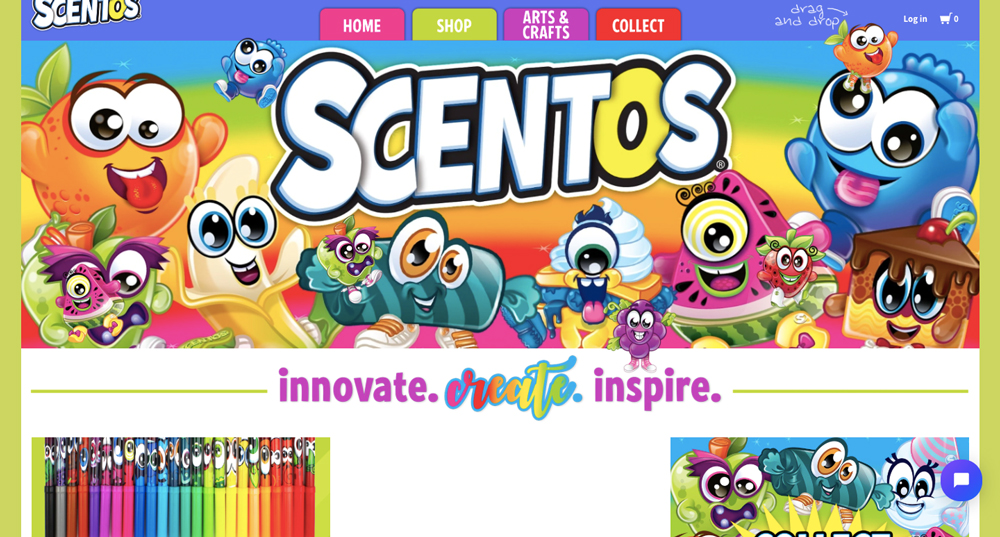 With bright colors, quirky illustrations, and a rainbow of bright colors, Scentos has a fun and upbeat aesthetic. Within this layout is a nice combination of readable typefaces combined with the more silly and cartoonish.
If you're searching for a whimsical font, Sour Crunch is a comic book styled typeface that will bring just the right amount of wackiness into your design.
17. Mollyjogger

If you're an online seller of camping goods, you want to make sure that you're projecting an outdoorsy personality. Mollyjogger uses a rustic font for the slides on their landing page that has a sense of primitivism, like letters burnt onto an old oak barrel.
Lodge Script has a similar unrefined sensibility that you may find works with what you're designing.
18. Kosas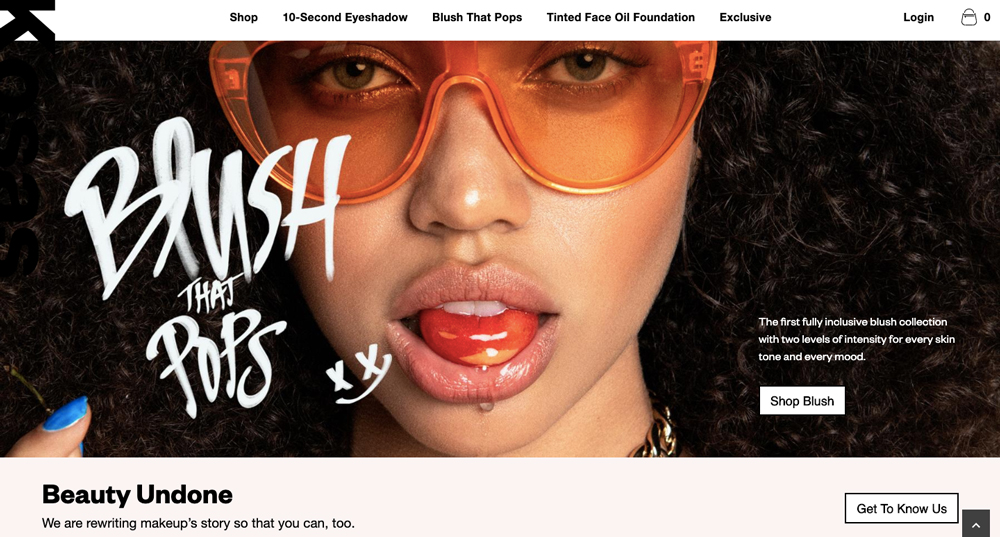 Kosas, an online shop selling a wide range of cosmetics, injects a little bit of attitude amongst all their sleek beauty products with the spray-painted graffiti font for their landing page. With everything else being so clean in the design, this is an embellishment that gives it some grittiness.
Want to add a splash a deviousness to your own e-commerce store? How about splashing it with PaintCans font?
19. Lou Malnati's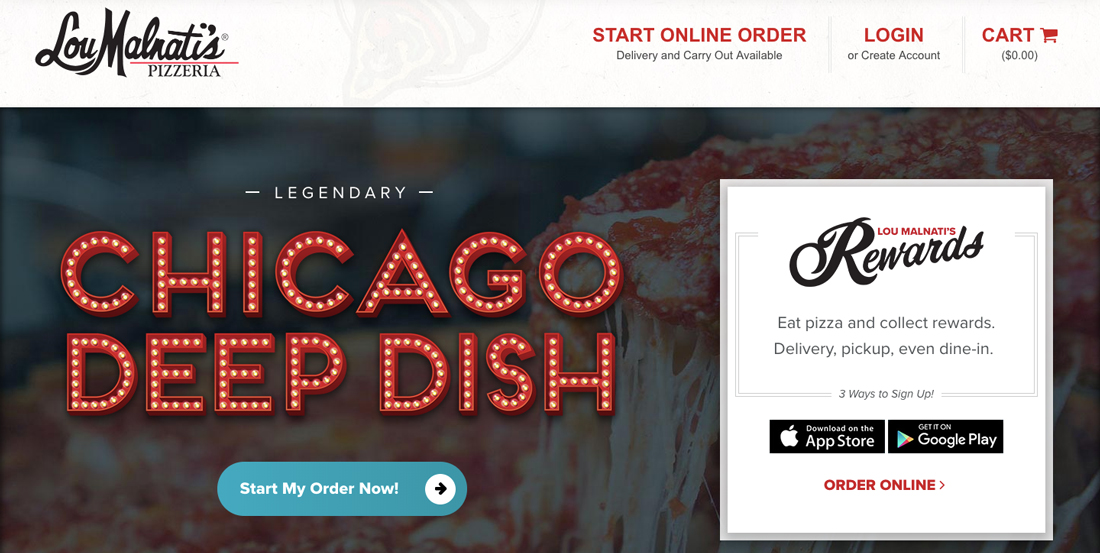 Chicago Deep dish pizza. The most polarizing of all pizzas. Shouldn't we all under the auspices of being pizza lovers accept it with open arms? For those who crave all that is cheesy, tomatoey, and doughy, you can buy authentic Chicago deep-dish pies from Lou Malnati's online.
We love the light bulb sign styled font they use on their landing page. To give your own e-commerce layout a bit of non-digital influenced typography check out Light Type.
20. Hardgraft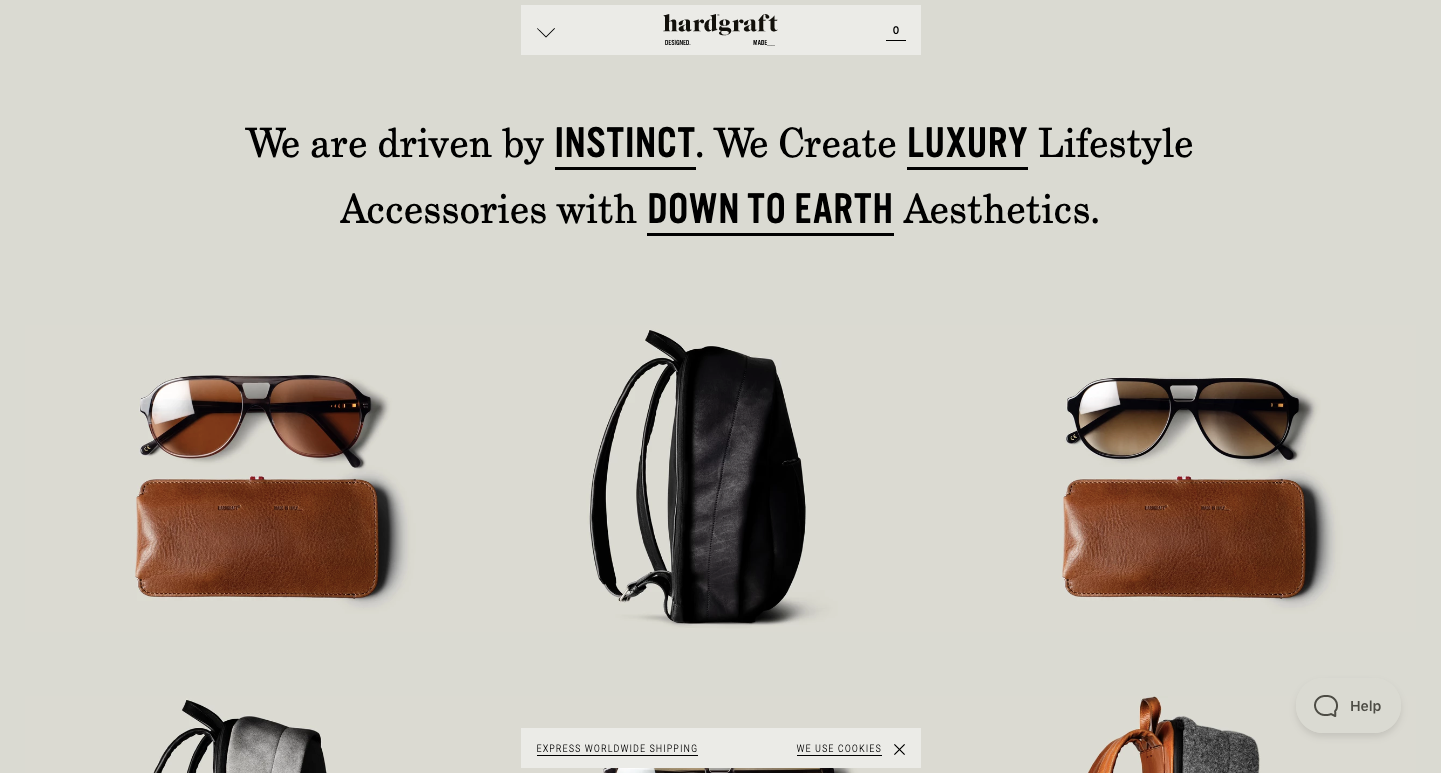 Even if you're a seller of higher-end lifestyle products that doesn't mean you have to stick to only clean and modern typography. Hardgraft makes good use of the font face Grad with its classic typewriter-like geometry.
Take a look at this similar, classically inspired Typewriter serif font that may work if you want to evoke this same sense of timelessness.
Ready to build your own e-commerce store?
We hope that we sparked some ideas for typography to integrate into your next e-commerce design. If you're ready to jump in and create your own e-commerce site, Webflow gives you the design freedom to control more than just typography: from home page to product page designs, cart to checkout – all with lightning-fast hosting.
Get started with Webflow's free Prospero UI Kit!
---
Products Seen In This Post:
A handy checklist for your new site
Launch with confidence.
Check off these items before you go live and make sure that your visitors get the best possible experience.
Download your checklist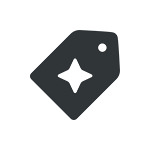 Creative Market