Finding and Balancing Freelance Design Work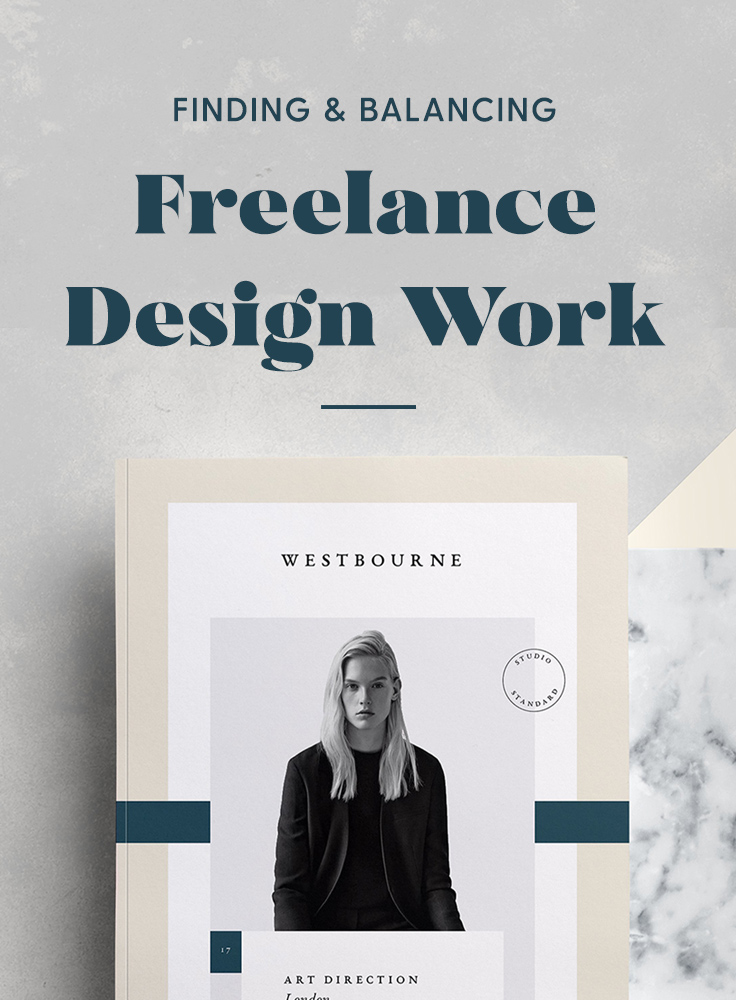 This is a guest post by our friends at Bonsai, an all-in-one platform to manage your freelance business, from proposals to contracts to payments and reporting.
---
Being a creative entrepreneur is one of the most exciting paths you can take, but it presents unique challenges. After all, you've chosen to forge a different path than those who have a 9-5 job or who stay with one employer for their whole life. It requires a new set of skills, knowledge, and drive to be your own boss. Don't let this scare you! With this challenge comes excitement and opportunity. The market is ready for creative entrepreneurs. And we are here to help. Together with our friends at Creative Market, we have developed The Creative Entrepreneur Starter Pack, a guide designed to provide a framework to launch your own brand and grow your business. It also serves to give existing freelance entrepreneurs some tips on improving and building their business.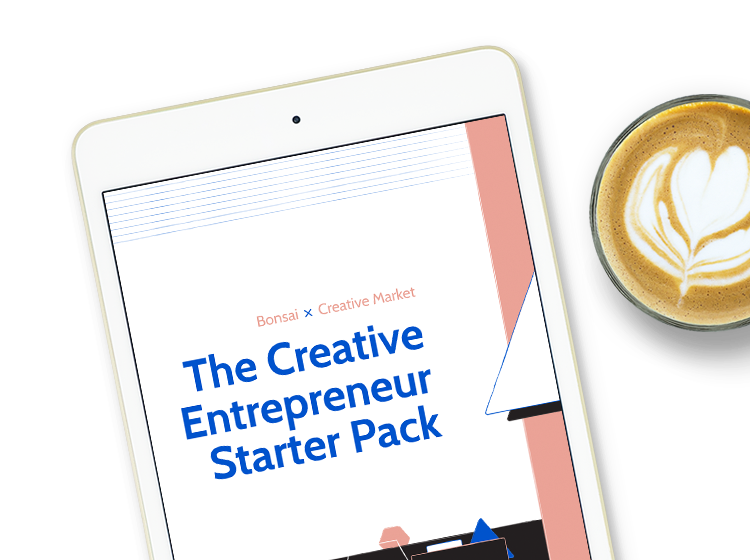 An ebook by Creative Market and Bonsai

Start and grow your creative business

Get a head start on your creative business with this friendly handbook.

Download our free guide

This guide will help you navigate the world of creative entrepreneurship and freelance, starting with the following topics:
Finding & balancing good work
Proposals that win clients
Protecting yourself with contracts
Experimenting with rates to maximize your income
How to use your time better
How to manage your finances
To build your business you should first focus on finding work, so let's dig into 4 steps to making it sustainable.
1. Find clients
Without clients, you won't be in business for long. This can be one of the scariest parts when you first start out as a freelancer. However, it can also be extremely rewarding when you develop a relationship with a great client and produce work you're proud of. In order to build a base of clients, you have to build a brand that reflects your expertise. There are several considerations as you establish your brand. That includes determining a name for your business, along with a logo. If the need comes, a graphic designer can help you understand the relationship between your brand, your identity, and your logo. Your brand considerations also include color schemes and fonts that convey your message and send signals to your clients. Great brand stationery can also leave a lasting impression with impactful letterhead, brochures, and business cards.
Finally, displaying your unique voice with a web presence will differentiate your brand from your competitors. Once that work is complete, you have to continually look for new clients. After all, a freelance job can bring with it fear, frustration, and stress as you are on your way to a steady income. There are several steps you can take to help you land your initial clients and establish stability as a creative entrepreneur. The first is the ability to talk about your business, and to network with the intention of finding contacts and eventually clients. It might be difficult to talk about yourself and your creative ventures. But it's essential that you develop the ability to talk to people about your work. Often known as a "marketing pitch," you need to craft a confident statement about yourself and your value; to be able to support that statement with facts about your education, experience, and expertise; and, to articulate why your business can bring value to a freelance job. You never know when you will meet your next client, or when you will be referred to a client by someone who's heard your pitch.
Posting on job boards is another tactic for finding work. Online marketplaces can be an ideal place to start when building your repertoire, shaping your reputation or as a source for last-minute projects. Whether you're bidding for jobs online or in person, be sure you have professional, customized proposals for each client. Nothing kills a prospect faster than a cookie-cutter proposal. Utilize resources like the suite of professional freelance proposals and templates offered by Bonsai.
2. Track your clients
It's important that you keep detailed records of clients and prospective clients. Basic questions to ask customers or prospective customers include mailing and email addresses. Depending on your business, other questions to ask can include demographic statistics like age, profession, and gender. As you develop a relationship with your clients, dig deeper to ask them what they liked about your work, and what needed improvement. You can track prospective clients with notes about possible work you could do for them, and reminders to follow-up with them. Stay in touch with clients or prospective clients even if you're not doing work for them or actively looking for a job. You never know what opportunities will be presented to you. Once you do have a cadre of clients, don't rest on your laurels. Markets are always evolving. Needs of existing clients change, and new clients may be looking for different skills. It's important for you to have a process for building and maintaining your network while also balancing your current work.
3. Build a portfolio
One of the best ways to get work is to showcase the great work you've done in the past. Be sure to invest in a good freelance portfolio website and keep it up to date. This might mean doing volunteer work when you first start, for instance, to enable you to have work samples to show prospective clients. Having a professional website to showcase your portfolio will allow you to present yourself and your work without having a physical office. It also gives prospective clients a way to easily get more information about you, your skills, your work and what you can do for them.
Also be sure to ask clients for testimonials about your completed work, and to ask for referrals or references. This can be difficult to do, but will do wonders for building your client base and your portfolio. Over time, as you complete more projects and build a bigger clientele, you will also build a brand that reflects your particular expertise.
4. Balance work and learning
Even if you have a full calendar of work, or a full list of client contacts, it's important that you continue to learn and grow. You need to balance a current freelance job with continuous learning. Freelancers often find career development a challenge and yet it's perhaps even more important as a freelancer that you keep your skills up-to-date and marketable. Statistics indicate that a technical skill has a life of about five years, and the pace of change may make that timeframe even shorter. You need to ensure both current and future marketability of your skills. Whether it's learning new skills or improving your existing skills, classes or conferences are also opportunities for networking. Balancing work, learning, and the networking that happens at such events can feed off each other. For instance, let's say you attend a conference that expands your skills. While there, you meet a potential client and discuss your new skills with that individual. As part of that conversation, you learn about a freelance job that client has upcoming. With your new skills, you have the ability to meet their needs. In this way, learning led to networking, which led to new potential clients; those new clients can lead to new inspirations and skills.
Final Thoughts
Being a creative entrepreneur is a great path to take, but it does require a balancing act of skills and a long-term mindset in order to be successful. You need to consider how you will remain competitive, adapt to new trends and markets, and ensure existing clients are satisfied with your work. This path also promises to be rewarding, even exhilarating. Doing work you love, building relationships with clients, continuously learning and adapting – these are some of the many special bonuses of being a freelancer. With resources at your fingertips like the freelance tools offered by Bonsai, and The Creative Entrepreneur Starter Pack, you'll be able to navigate that path and find success and happiness in the freelance world.
---
Products Seen In This Post: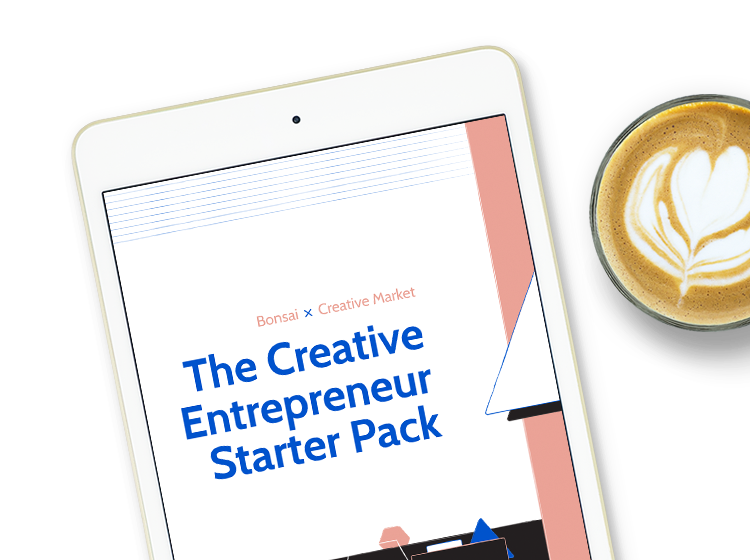 An ebook by Creative Market and Bonsai
Start and grow your creative business
Get a head start on your creative business with this friendly handbook.
Download our free guide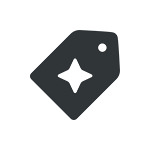 Creative Market