20 Creative Box Mockups That Look Realistic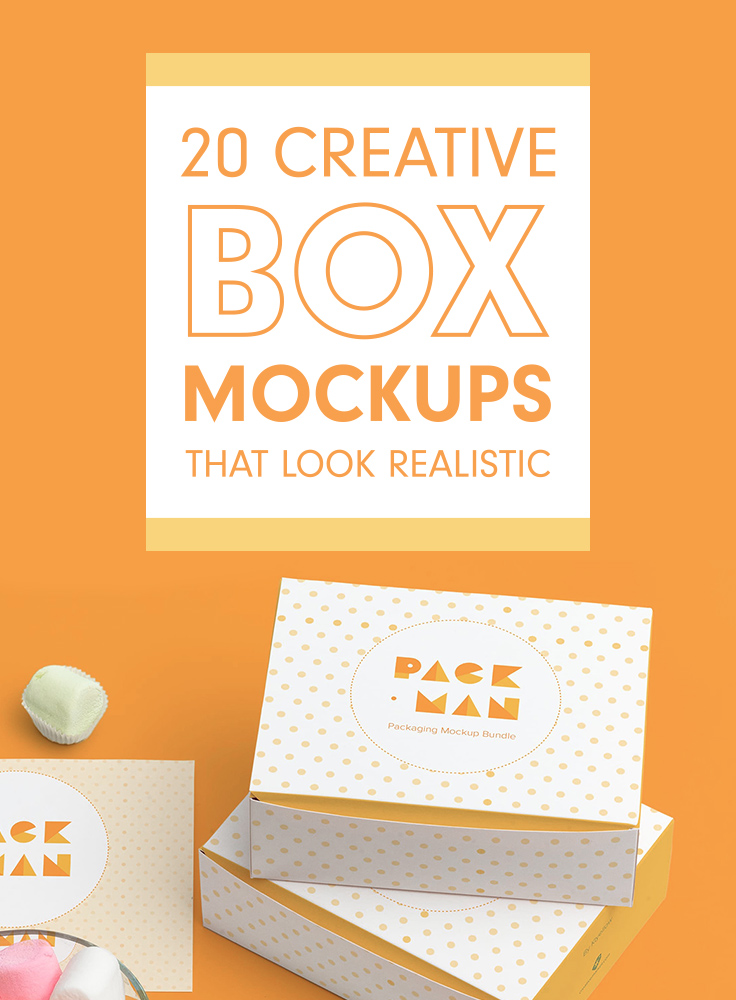 Decorative and functional boxes showcase products of all kinds for boosting their e-commerce appeal. These 20 realistic-looking box mockups in a variety of vintage and modern styles can be used to create packaging and promotional materials for all kinds of products, such as luxury soaps, chocolates, teas, and shoes. The Shoes Box Type 1 Mockup is a clean and minimal shoebox-style mockup for packaging, promotions, and e-commerce product descriptions. The mockup set includes nine fully editable Adobe Photoshop files, with more creative options using smart objects.
With realistic wood grain and a vintage look, the Wood Box Mockup is fully editable with smart objects in Adobe Photoshop that allow you to create rustic product packaging. The mockup also comes with a set of photo filters for adding special effects.
With options for color and black and white, and showing or hiding the windows, the Tuck Lid Window Box is a sophisticated showcase for presentations and packaging involving candies, cookies, and more. The set also includes options for changing background colors or adding a custom background.
With realistic shadows and a variety of styles, the Soap Box Mockups set includes eight fully layered Adobe Photoshop files editable with smart objects. The set also includes shadows on separate layers for a three-dimensional look.
The Sweet Box Mockup set includes two fully editable rectangular boxes for products such as candies and chocolates, with customizable backgrounds and added shadow effects for a realistic look.
Based on photographs of actual cardboard boxes, the Large Box Mockup includes both a front and a perspective view for packaging and product design. The mockup includes two fully editable Photoshop files with organized layers for fast editing.
With hundreds of possible design combinations, the Rectangular Box Mockup Creator includes a variety of textures and colors for customizing a basic rectangular box. The set includes two box sizes in Photoshop format, scaled to actual size.
The photorealistic Rippled Hot Pillow Box mockup showcases gourmet treats, such as designer chocolates and cookies. The mockup includes two fully editable Photoshop files with smart objects and a minimalist background with customizable colors.
With five Photoshop files depicting different poses, the photorealistic Logo on Jewelry Box Mockup set is editable using smart objects and fully customizable. The mockup also includes shadows on separate layers and a help file.
The Candles Package Mockup set showcases designer candles and related products, with 10 objects in individual Photoshop files, editable with smart objects. The Mockup set also comes with customizable backgrounds and eight pre-made scenes, along with separate light and shadow layers.
This photorealistic pizza box mockup can be used for presentations, advertising and product packaging. Fully editable in Adobe Photoshop, the mockup includes customizable colors and drag-and-drop placement of design elements with smart objects.
With photorealistic images of paper boxes for foods such as donuts, cakes, and sandwiches, the Food Box Package includes 10 editable Photoshop files for advertising and product design projects. All mockups are scaled to size and fully customizable.
Complete with an image of a mug, the Mailing Box & Wrapping Paper Mockup features realistic-looking packaging for advertising, product design or seasonal merchandising. The mockup set includes four editable Photoshop files showing different views, plus a choice of three backgrounds.
The Gift Box mockup includes three different sizes and dimensions, with or without lids, for presentations, advertising or e-commerce. Fully editable in Photoshop, the mockup comes with an optional foil stamp effect.
Featuring four different views, the Donut Box Mockup is fully editable in Photoshop for use in packaging and advertising projects. The mockup includes customizable colors and smart objects for easy drag-and-drop designing.
With a variety of styles and dimensions to choose from, the Gift Boxes and Bags Mockup set includes 26 editable Photoshop files with customizable backgrounds and design elements. The set features an Amazon-ready white background and comes with a foil stamp effect.
The Package Box Mockup set includes multiple views of a photorealistic packing box, for use in a variety of advertising and e-commerce projects. Editable in Photoshop, the set includes two different paper textures and layered shadow files.
The Jewelry Box Mockup Set showcases jewelry design in a set of 15 different box styles and shapes, editable in Photoshop with smart objects. The mockup set includes an Amazon ready white background and comes with a custom foil effect.
With a variety of scenes and perspectives, the Shipping/Mailing Box mockup set can be used for advertising, packaging and promotional projects for products of all kinds. The set includes 10 Photoshop files, plus floor textures and a foil stamp effect.
This photorealistic bag and box mockup set includes seven editable Photoshop files for a variety of poses and dimensions. The mockup comes with separate light and shadow layers, and a help file with instructions for use.
Boxes and bags have an important role to play in advertising, packaging and product-oriented projects of all kinds. With photorealistic effects and easy editing, these box mockup sets make packaging an art form all its own.
---
Products Seen In This Post: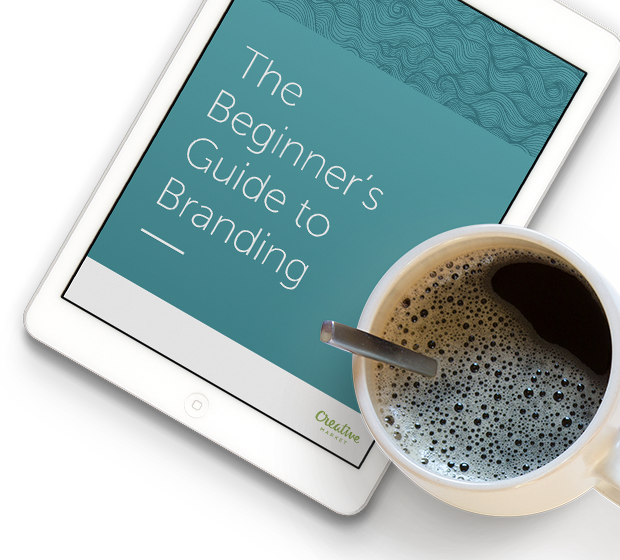 Free Beginner's Guide to Branding
Designing your own brand?
A fun, friendly, FREE guide to build a stellar brand identity.
Download now!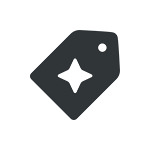 Creative Market