30 Amazing Color Tools Every Creative Needs to Try
Color is one of the most challenging areas to master in design. Countless color combinations highlight a difficult process to choose a color palette that suitably matches your criteria. The color scheme you pick will impact the whole design, so devote ample attention and care to color management.
Why is Color Theory Important?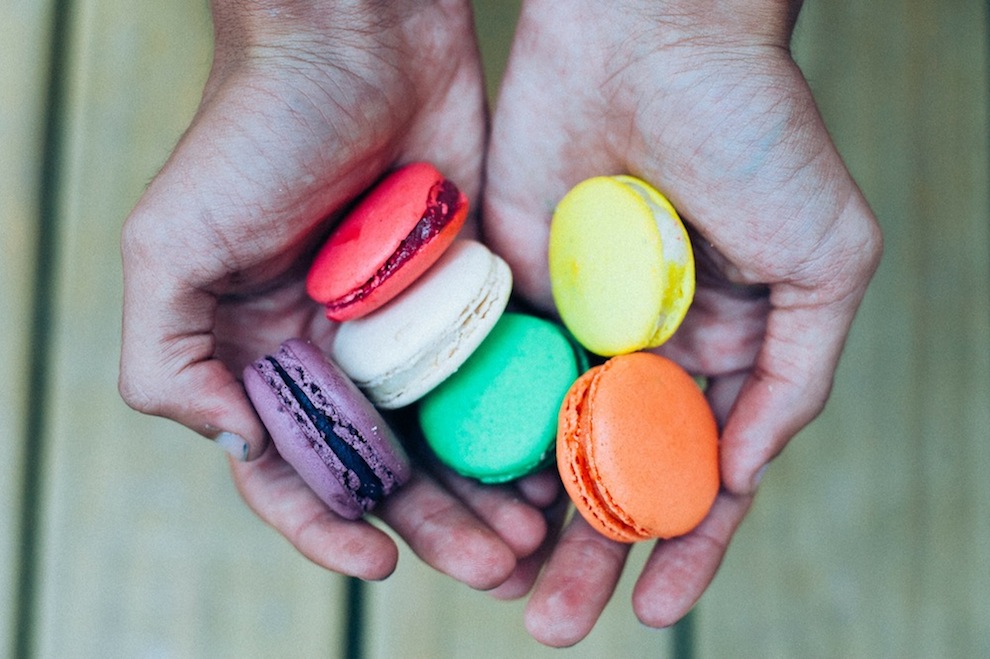 Picking the right color combinations using color theory is vital in designing an effective website. Having the right colors on your site is important in achieving a professional website that is well-received by visitors. If your site is unappealing to its viewers, they'll overlook the content on the page. Some will just leave the website altogether and look for a more pleasing alternative. Creating a website begins with learning the theory behind color schemes. This process begins by analyzing the color wheel, where you can find three color groups: the primary colors, the secondary colors, and the tertiary colors. Through the wheel, color theory stratifies the shades you use. Color theory determines how colors can be put together for maximum use and appeal, which varies based on the structure and content of the site itself. Choosing colors for your site requires deciding on color combinations that are clean and unified to the eye. The easiest approach is combining interrelated colors to determine if they work effectively together. Shades can be merged in web design using the same color palette or different variations. However, the color palette must not be too vivid or too dim, else it'll distract visitors from the content.
Why is Color Choice Important?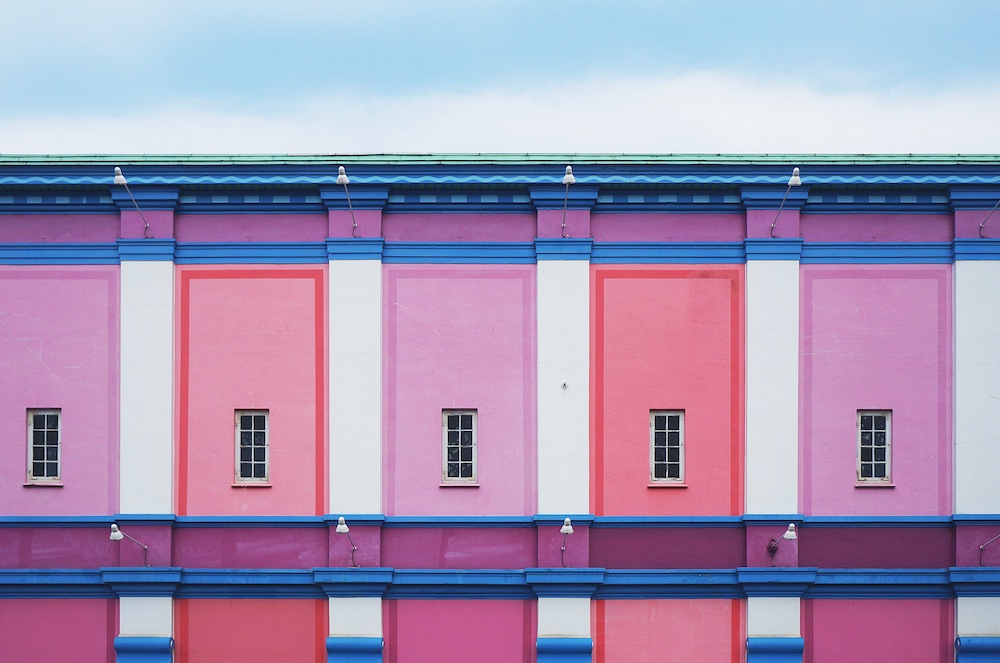 The value of color design comes from the power of color to the human mind. Shades, hues, and tones inspire ideas, convey messages, ignite curiosity, and produce specific emotions and thoughts. Numerous colors keep a universal value. For example, it's generally understood that red signifies 'stop' and green implies 'go'. However, when combined, many connect the red and green combo to the holiday season. Also, vibrant colors often set a cheerful and positive disposition, while dark colors usually project the opposite. In color psychology, warm shades present pleasure, confidence, and ingenuity while cool tones represent peace, stillness, and harmony. Deciding on colors for your website is more than just using the colors you like. Rather, the shades must reinforce the site and branding of your business. Tones that work nicely on their own may not be as eye-catching when combined. By taking into account color combination as part-science (literally seeing how colors come together) and as part-art (seeing the symbolisms of color), the best color combination for your web design is achievable.
Choosing the Right Color Combination
In design, color selection is generally more about how good two or more shades look when put next to each other. It's less about their psychological impact. Even so, designers may still use colors to express a message or feeling to the audience. This skill is a vital marketing strategy that you must always keep in mind.
Think about the combination.
Generally, red makes people think of love, blue is almost synonymous with peace, and yellow is a happy shade. The reality is that even though different colors may mean various things for different people, the different symbolisms are often connected. Therefore, color choice in website design must be deliberate and strategic. If you're designing a site that sells baby products, you want to work with vibrant shades that inspire joy and contentment. If you're designing a site for a high-end clothing line, you want to use jewel-tones or deeply saturated shades to create ideas of indulgence and luxury. Also, whatever product or service you're creating a site for, only use two to three colors that nicely harmonize with each other. Otherwise, the site will end up looking too crowded.
Use your existing color palette.
The choices to picking colors to represent the brand's goal are endless. If you're designing a website for a business with official brand colors, use the colors in your design. One big plus with website design is you can produce numerous variations of a page with different colors. This lets you analyze the impact of each page by asking others for their thoughts and opinions, making certain your end product accomplishes the design goal.
Use external color tools.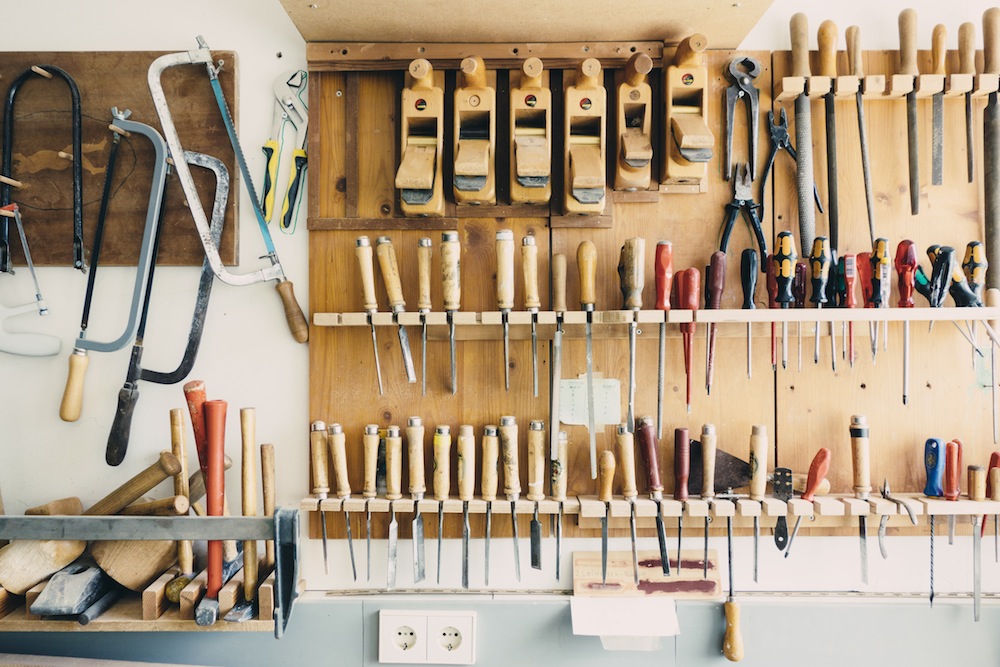 There are many online providers that help you figure out the best color combinations for your site. It wouldn't hurt to get ideas from them. It is best to acquire other insights on choosing palettes. Not every tool functions the same way, though, and many are just rip-offs of the popular tools. To make color selection easier for you, here's a roundup of 30 of the best tools for picking color schemes on the market. ColorSnapper 2 is especially designed for OS X Yosemite. The color picker is created for app developers and graphic designers so they can modify, adjust, organize, save, and export colors on the screen. It works on any pixel size, and supports light and dark themes. Colordot is an exclusive iOS app. Its single-wipe feature is designed to create and share color palettes. It offers two styles of picking: finger and camera. The former requires a swipe and pinch motion to change colors. The latter entails a simple point and click motion to grab colors. Coolors is a fast color scheme generator. It lets users create, save, and share color palettes in mere seconds. The generator chooses the starting colors of an image, then automatically identifies its perfect color combination. The app enables users to customize colors by temperature, hue, saturation, and brightness adjustments. LOLColors is the brainchild of Mackenzie Child. It's an iOS app for curated color palette inspiration. Each teardrop-shaped color is clickable with ready-to-copy to clipboard hex codes. The app is best described by Child on his vlog. Adobe Capture CC lets users turn any image into a color palette with unique theme, pattern, look, brush, or vector graphic. It's designed for both desktop and mobile devices. The app works seamlessly with other Adobe products (Photoshop, Illustrator, and Sketch). Gradients.io is created by Luke Davies, a graphic designer. The application enables users to change an image's impact using gradient fills. The website features a page full of squares in different color palettes with their corresponding codes for easier identification. COLOURlovers is a brand of multiple color products and services. It offers Color Schemer Studio 2, a professional color software. It has also partnered up with Spoonflower, an on-demand fabric printer, to create high-quality fabrics. It also works with Imagekind to print all COLOURlovers creations. Adobe Color CC is once branded as Adobe Kuler. It's one of the best features of Adobe CC. The application helps InDesign users create ready-to-use color themes. It can also convert colors to different formats: CMYK, RGB, HEX and Lab. Pictaculous is a color palette generator associated with MailChimp. Its API is regarded as one of the simplest ways to request an HTTP post to the app's webservice. The generated color palettes will then be returned as a JSON object with encoded serials. Hexu.al is an app that inspires to add colors to the user's words. It also aims to add meaningful colors to an image or design. Zach Wolf, inspired by the works of Paul Irish, created this color app. Paletton is a color scheme designer created by Peter Stanicek. It's designed to help web designers create stunning and color-appropriate websites. The app is affiliated with Patetton's Colorpedia, a growing source of information about colors (from theory to usage). Colorspire is a three-step color scheme designer. It lets users choose a base color, use the color wheel, and then create a color scheme. Color preview is available for fast color-combination checking. ColorExplorer is an online toolbox created for both professionals and amateur color enthusiasts. It's for designing and working with different color palettes. The toolbox features color matching, color libraries, color conversion hints, palette export, palette analysis, palette filters, palette styles, and more. 0to255 is a simple color tool created to help web designers find any color variations. The app lets users determine lighter and darker colors based on any shade or hue. It's especially designed for hovers, borders, and gradients. Colorotate is an intuitive color editing app created for the Apple iPad. It features a 3D color scope to let users take control of the subject closely. Its toolbox provides tools for image extraction and blend adjustment. It also generates randomized palettes. ColorBlender is a tool designed to create color palettes referred to as blends. It's a web-based app intended for web design and other forms of digital creation. Its key function is to complete a blend of six colors using a single base color to create easy color schemes. Colors on the Web is created to explore color theory and its many uses in web design. It uses three primary tools: Color Wizard, Color Wheel, and Color Contrast Analyzer. Its main function – using the Color Wizard – matches color applications to create graphic or web designs with gorgeous colors. ColorMunki is an innovative tool to help designers and color hobbyists create their own colors. The design is ideal for in-house and freelance designers who need creative freedom to produce stunning graphic designs using any color possible. Its website also features "color knowledge," a page dedicated for color IQ, glossary, and tips. ColorSchemer is a brand of different color-related products and services mainly exclusive for Apple devices. It offers the ColorSchemer Studio 2 for PC, ColorSchemer Touch for iPhone and iPod Touch, ColorSchemer v3, ColorSchemer Color Pix, ColorSchemer Studio 2 for Mac, and ColorSchemer Galleria. A free online version of ColorSchemer products is available at ColorSchemer Online. Pantone is an app exclusively used for Apple devices that help designers transform their inspirations to actual creations. It lets users explore a universe of colors with over a thousand of shades across 15 guides. It's designed to discover color harmonies and cross references which include different color formats: RGB, CMYK, HEX, and Extended Gamut. Think Ink is an exclusive Apple application about color theory, tools, and design. It's designed by Neenah Paper, Inc. It's available on iTunes for free. Color Hunt is a relatively new social media channel for everyone who love colors. The site features a carefully curated collection of color palettes. It employs a user-base popularity system where color palettes are reviewed and chosen by the site's visitors. Material UI Colors is a color palette for material design. It's a web-based tool created for web and graphic designers. The site features a collection of colors with their corresponding codes with an easy-to-copy function. ColorDrop is a web-based app curated by Tristan White. The site showcases hundreds of color palettes. For easier navigation, "Favourites" and "Flat Colors" sections are available to app users. Color Palette Generator makes color schemes. The web-based tool lets users type in the URL of an image to identify a color palette that suits the picture. The generator is helpful to website designers who use stock photos from their clients. BrandColors is the official color code source for some of the most popular brands worldwide. The site features a list of brands and their corresponding "official" colors. Users can hover over the colors to check the codes. Color Hexa is a free web-based tool that provides specifics about any color. It also generates matching color schemes for any design. Users need only to enter a color value on the site's search file and detailed information about it will pop. The color will also be automatically converted to its equivalent format. Adobe Color CC captures color inspiration and combinations with both Apple and Android devices. For easy access, the color themes are saved automatically in Creative Cloud Libraries. Color CC themes can also be shared to others. Colorful Gradients is a Will Burn creation. Different gradients are created up to 48 times a day. The color app is one of the few on Tumblr. Cybolism is a web-based tool designed for designers to communicate their mood and feelings through colors. It makes it easy for its user to pick the best shade to correspond a feeling or for a desired emotional impact.
---
Products Seen In This Post:
Getting started with hand lettering?
Free lettering worksheets
Download these worksheets and start practicing with simple instructions and tracing exercises.
Download now!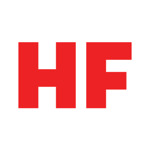 Igor Ovsyannykov
We create fonts, graphics, and produce aesthetically pleasing photos.
View More Posts