20 Creative Letterhead Templates to Make Your Brand Stand Out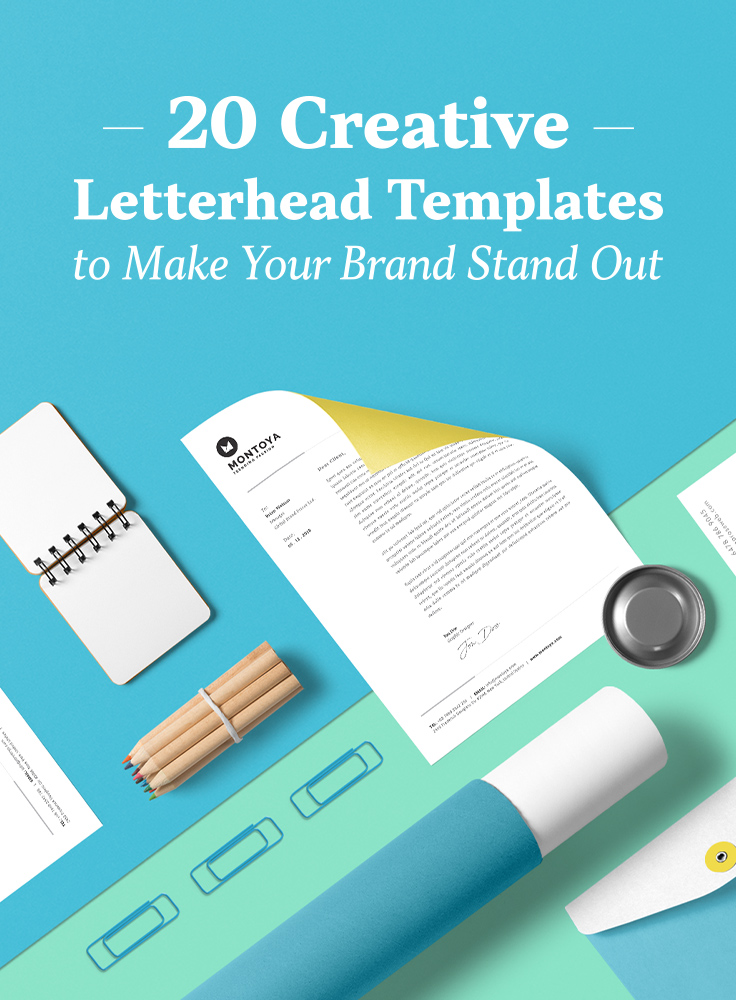 There are many ways you can boost your brand's recognition, and one of the best is via letterhead. By incorporating your logo and colors into your correspondence, you can help customers learn to recognize your company–and understand more about your values, aesthetic, and goals. Here are 20 letterhead templates from Creative Market designers you can use to help build a recognizable brand.
Rose Gold Identity Kit
Marigold Studios has created ROSE GOLD, an identity kit that's pink, stylish, and refined. It's perfectly suited for lifestyle brands and beauty bloggers, and includes a bonus geometric Illustrator Pattern.
Letterhead Template
If you often write letters in MS Word, try using ContestDesign's Letterhead Template. There are six different color variations available, and the template includes a link to the free font and image used in the mockup.
Lola & Gray Stationery Set
The branded templates of Made for Creatives' Lola & Gray Stationery Set can be used for business cards, envelopes, and letterheads, so customers can receive branded, customized materials at any touchpoint where they interact with your business. The design is blue and whimsical, so it's an excellent option for a creative company.
MS Word Letterhead Template
Another great template for MS Word documents is ContestDesign's MS Word Letterhead Template. It's sleek and professional, so you can use it if your company offers more formal services. It's particularly easy to edit, so you can change items like text, logo, and images with just a mouse click.
Corporate Stationery Vol.2
This Corporate Stationery vol.2 set from nazdrag contains everything you need for branded correspondence with customers. You'll find black and white business card templates, document folders, envelopes, and more. In addition to files which can be edited in Illustrator and Photoshop, there's also an extensive user manual which makes customizing these pieces easy.
Corporate Identity
Create a strong corporate identity using ThemeDevisers' Corporate Identity pack. Blue and white in color and minimalistic in style, it includes presentation folder templates, office ID card, envelope, and more. It's editable in MS Word, PSD, and Illustrator.
Asian Dream Letterhead Template
Moving Parallels' Asian Dream Letterhead is a tropical, colorful set of branding templates to help make your company look professional but fun. Find letterheads and envelopes inside, alongside a selection of free images and fonts. A good choice for a company specializing in travel, art, and design.
Elegant Stationery Set: Fleur
Nonola's Elegant Stationery Set is a good option for any company that deals with nature, flowers, or plants. Inside the package is a business card, thank you card, two choices of letterhead, font files, and an envelope.
Bare Fashion Stationery Kit
Brand your beauty company with Nordic. Arg's Bare Fashion Stationery Kit. It's printable and has all of the basic brand identity components: letterhead, postcard, flyer, and more. You can replace the images and logos with your own, then start letting people know what your company is all about.
Stylish Stationery Set
Is your brand totally minimalistic, simple, and elegant? Then Graphicsegg's Stylish stationery set is the branding package for you. Choose this simplistic pink and white set of branded elements to create your own letterhead, business card, and invoice. Editable in InDesign, Illustrator, and Word.
Stationery Corporate Identity 008
ID Vision Studios' Stationery Corporate Identity 008 is dark and gives off a formal vibe for any company looking for branded materials that match their values. It includes an envelope and presentation folder in InDesign, Illustrator, and Photoshop formats.
FITZROVIA Brand Pack
Use Studio Standard's Fitzrovia Brand Pack to create a brand identity set that is glossy, sleek, and fashionable. The pack includes flyer templates, trifold brochure, and a magazine template. It's a great choice if you're a digital brand hoping to build an online presence.
Nouvelle Corporate Stationery V4
Graphicsegg's Nouvelle Corporate Stationery V4 is a minimalistic set for a company wanting a refined image. It contains a logo, so you can get started building a brand if you haven't yet, then incorporate your own personal touches into the included templates for letterheads, business cards, envelopes, invoices, and presentation folders.
Letterhead
Letterhead was created by artisanHR for companies looking for simple letterheads to use for their correspondence. The pack has three color variations, so you can choose which combination suits your company's aesthetic.
JUNIPER Letterhead + Comps
Juniper is a modern, clean bundle of branded templates, including letterhead, sticker, compliments slip, and more. It has Photoshop and InDesign templates, and all fonts and images are included (and free).
Letterhead
Check out Designsbird's Letterhead if you want a simple black and white letterhead to use for company correspondence. You'll also find an extensive help file, providing guidance on how to make its templates your own.
Letterhead
Another great template to consider is ThemeDevisers' Letterhead. It's intended to be super modern and corporate, so choose it if you want to communicate a sleek, all-business image.
Letterhead
Letterhead by ZAAS has a decorative border, and it's a good choice for your brand if you want something sleek and clean but also with a little bit of personality.
Letterhead
One of the cleanest and most minimalistic letterhead templates here, ThemeDevisers' black and white Letterhead includes a company logo, and is completely editable and print-ready.
Letterhead
Letterhead by artisanHR includes colorful detailing, and the colors are customizable, so you can choose the look that best suits your organization.
By relying on branding templates, you can ensure all your materials look professional, pleasing-to-the-eye, and impressive to your customers to help you build an even bigger audience.
---
Products Seen In This Post: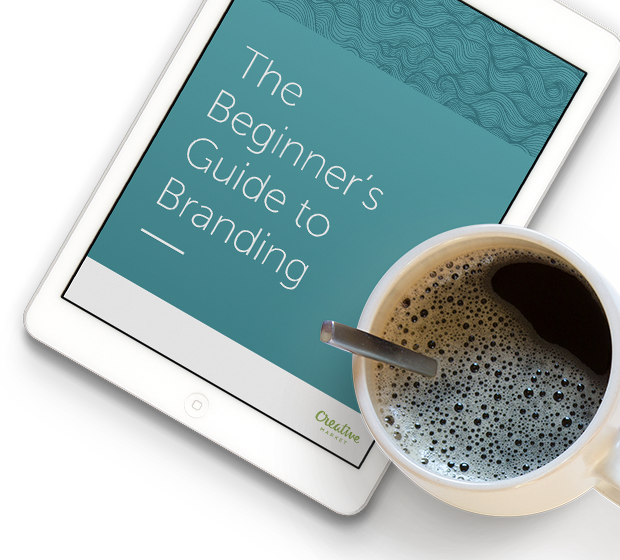 Free Beginner's Guide to Branding
Designing your own brand?
A fun, friendly, FREE guide to build a stellar brand identity.
Download now!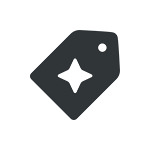 Creative Market