Art Nouveau Design 101: Everything You Need to Know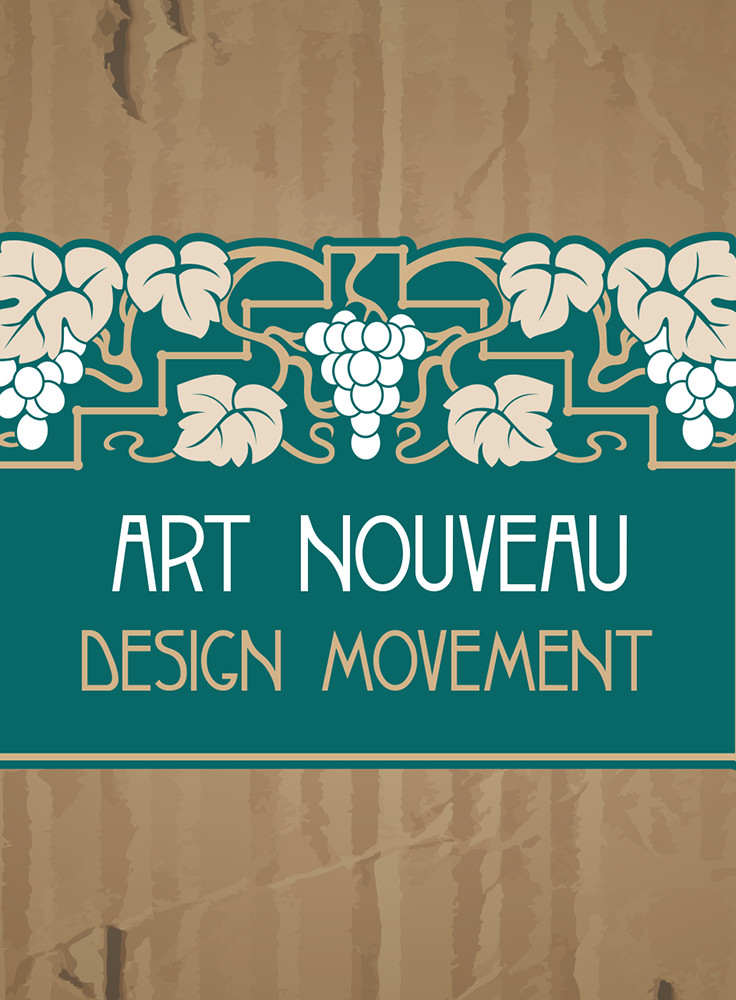 Chances are you've admired Art Nouveau design without knowing it. Art Nouveau is French for "new art." A "total art style," Art Nouveau design has impacted other powerful movements like Art Deco. Extremely popular in the late 19th century and early 20th century, this international style of art was a repudiation of the academic art or academism that flourished immediately before it. What makes it stand out is its dedication to using natural lines, structures, and forms in its design, especially the curved lines you see on flowers and plants. Another defining quality of Art Nouveau is its omnipresence across everything conceivable that you can call design. This includes interior and graphic design, but also something as seemingly unrelated as metal work. For a movement that was so influential, you may be surprised to learn that it actually lasted an extremely short time, as far as movements go. From its rise in the last decade of the 19th century, this style would only last another decade or so until 1910—and then it was quickly out of fashion. Still, it's far from a mere flash in the pan because its legacy lives on today in numerous ways. Here's a walkthrough on everything you need to know about Art Nouveau design.
The History of Art Nouveau
This design style had its origins in Britain, with William Morris' floral designs as well as the Arts and Crafts movement his pupils founded. Morris was a textile designer, and his ideas on design and art, in turn, influenced the later Arts and Crafts aesthetic, which featured traditional and simple forms that touched on the medieval, romantic, and folkish. One of the earliest works of this style was 1859's Red House of Morris.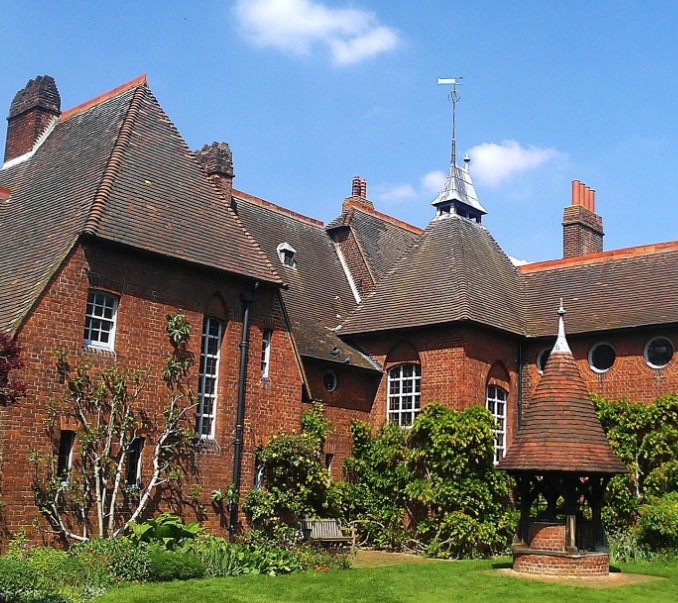 The Art Nouveau movement also took a lot of inspiration from Pre-Raphaelite painters like Edward Burne-Jones and Dante Gabriel Rossetti. The Pre-Raphaelite ideology was concerned with reforming the art world by rejecting the so-called mechanistic style adopted by Mannerism. Mannerism espoused asymmetrical and sometimes inelegant compositions by embellishing design qualities like balance, ideal beauty, and proportion. Over in France, by the 1870s, these new art ideas were taking hold especially in architecture. In particular, it was architectural historian and theorist Eugene Viollet-le-Duc and his seminal book Entretiens sur l'architecture that shaped a new generation of prominent designers and architects like Victor Horta and Louis Sullivan. Viollet-le-Duc's philosophy was based on rejecting what came before in design, specifically:
Using only knowledge that was available contemporarily
Rejecting traditions that were no longer relevant or viable
Understanding the relationship between function and material
Viewing each material in the context of its form and ornament
On the painting side of things, fine arts painting was increasingly being integrated with décor. This was achieved by the philosophy that paintings should decorate before accomplishing anything else. Prominent French painters of the time who believed in this Art Nouveau-inspired take on painting believed that choosing one's scene or subjects was much less important than actually deciding on the value of color tones, line harmony, and colored surfaces. Maurice Denis, Edouard Vuillard, and Pierre Bonnard are examples of trailblazers in this respect. Here's where things get really interesting.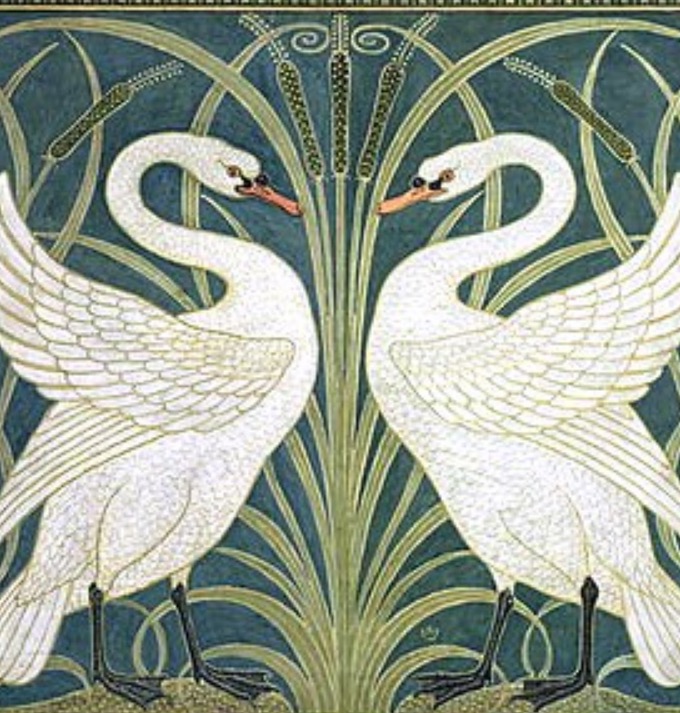 If you've followed our coverage of design styles like Bauhaus Design and Swiss Design, you know that design movements always borrow from other styles. In other words, no style is always 100% pure. Perhaps nothing illustrates this better than the fact that Japonism, the study and appreciation of Japanese art as well as artistic talent, was another big influencer of Art Nouveau. Europe's then-obsession with Japonism, itself a new style in the late 19th century, centered around the imports of Japanese woodblock printing (beginning in the 1870s) from famed artists like Katsushika Hokusai, Utagawa Hiroshige, and Utagawa Kunisada. If you look closely at various Art Nouveau works, you can see the heavily stylized features of these Japanese prints in:
Graphic design and art
Porcelain
Furnishings
Jewelry
Advances in printing and publishing helped the new art style spread internationally. For example, art magazines that featured images and colored lithographs were instrumental in pushing the new style worldwide. Influential magazines such as England's The Studio, Germany's Jugend, and France's Arts et idèes and Art et decoration helped to proliferate Art Nouveau far and wide across Europe. By the close of the 19th century, this new art style had made such an impact that it was regularly being featured in the posters of famous entertainers of the time, such as actress Sarah Bernhardt and dancer Loie Fuller.
Traits of Art Nouveau Design
Every design movement that has left its mark on history always had distinct qualities that made it stand out from any other style. This new art movement was no different. It's recognized for its commitment to being forward-looking, which was remarkable for a design style of its day. Instead of taking cues from design movements that had come and gone, it boldly blazed its own path, taking inspiration from elements that were readily available all around it, such as the natural world. You know you're likely admiring something within this design movement if you see a plethora of lines in a work. Art Nouveau is well-known for using strong lines in its designs, everything from:
Curvy, sinuous and longer, more luxurious lines
More conservative, linear lines
The whiplash line (a characteristic curve used by many Art Nouveau designers and artists)
Lines of vertical height
Lines aren't the only style elements that make observers take notice of it. A recurring theme in this new art is also the focus on plants and flowers, especially of the stylized variety. Here, you'll see everything from stylized leaves, twigs, and roots to stylized plants, buds, and flowers. That's because, without any prior design aesthetic to influence the movement, Art Nouveau designers felt free to look at their surroundings and use them as muses. This trait makes Nouveau a little like Scandinavian Design, which would only emerge about 50 years later in the middle of the 20th century, due to its fascination with nature. The third big style theme is the emphasis on the female form. When you see girls and women in Art Nouveau designs, you'll generally see them depicted more traditionally with long, flowing locks, in what's regarded as a pre-Raphaelite take on the female form and poses. Rounding out the style traits are various design flourishes and ornamentation that you see in furnishings and interior décor, such as the incorporation of exotic wood materials, semi-precious stones, silver, iridescent glass, and marquetry (an inlaid work usually crafted from little pieces of differently colored wood or other materials, used mainly in the decoration of furniture). To see the traits of Art Nouveau design in sharper detail, have a look at some of the most outstanding Art Nouveau digital assets from our marketplace:
Architecture
As is the case with so many schools of design, rebellion was involved in Art Nouveau's sweep through architecture. There was a more eclectic approach to design that dominated Europe in the latter half of the 19th century, but it would be swept aside by Nouveau's commitment to:
Imbalanced or asymmetrical facades
The use of polychrome ceramic tiles for ornamentation
Curving ornamentation that incorporated flower, animal or plant shapes
Decoration that implied movement, with no distinction between ornament and the building
Both parabolas and hyperbolas in everything from windows and doors to arches are commonly seen in Art Nouveau buildings, too, as are ornamental. Some famous architectural works in this style include:
The Hotel Tassel
The Castel Beranger
The Hotel Solvay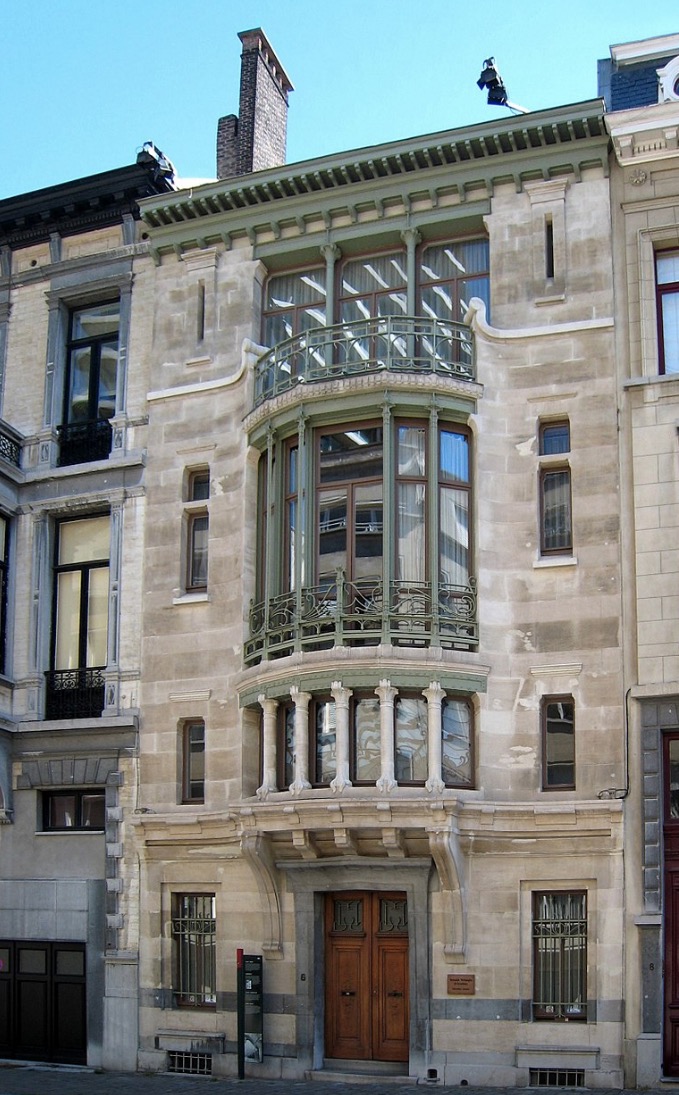 Architecture benefitted greatly at the time from Art Nouveau's influence. This is seen no better than its reliance on then-new, late-19th century construction techniques. For example, many Art Nouveau structures proudly showed off exposed iron and huge, asymmetrical pieces of glass. This created many eye-catching buildings, but, due to the highly stylized nature of these designs, it was quite expensive to build structures in this new art style. Interestingly, it was this high cost of design and construction that would help make Art Nouveau short-lived in architecture, as, by the beginning of World War I (1914), the more streamlined aesthetic of modernist structures that were far cheaper to produce became more popular. Eventually, this simpler industrial design morphed into what would become Art Deco.
Graphic Design
What really helped this new breed of art flourish in its time was the array of new printing technologies. Specifically, color lithography permitted the mass production of vibrant posters for the first time in history. Color Lithography is a type of printing process in which a flat surface is specially treated to repel the ink except where it's needed for printing. Naturally, this had the effect of making art available to the masses since it was no longer confined in the elitist centers of culture, such as art galleries, salons, and museums. It proliferated to the point of being readily available on walls, illustrations, and in print magazines, where the average person could enjoy it. In keeping with one of the main Art Nouveau styles, women were a huge subject in these abruptly popular, mass-produced posters, especially women representing glamor and beauty, often surrounded by some flowers. Toward the close of the 19th century, Art Nouveau graphic designers came to prominence. In England, notable among them is Aubrey Beardsley, who created engraved book illustrations and then went on to his claim to fame, producing the illustration for Oscar Wilde's 1893 tragedy, Salome. Over in France, Eugene Grasset, a Franco-Swiss decorative artist and designer, pioneered the creation of French new art posters. He was involved in decorating Paris' famous Le Chat Noir cabaret in 1885; then, he went on to produce well-received posters of Sarah Bernhardt in the 1890s, along with various book illustrations.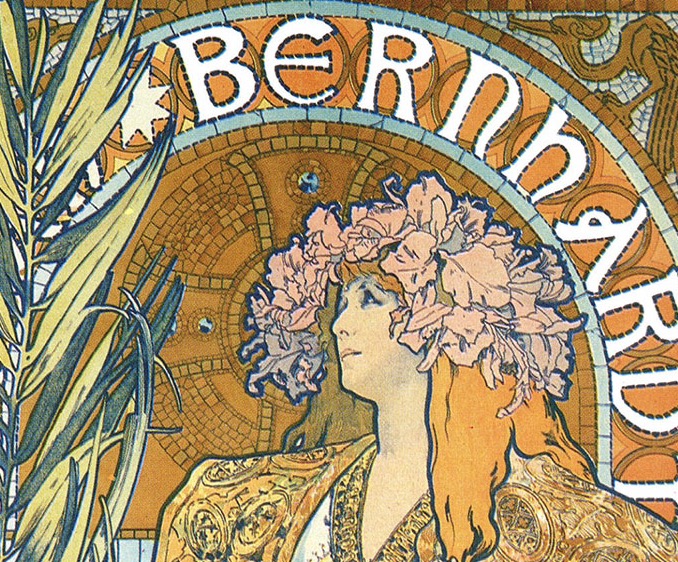 Alphonse Mucha, a Czech artist, created a celebrated 1895 poster of Bernhardt for her play Gismonda. Its success led to an engagement where he would create posters for her next six plays, along with projects to produce jewelry, costumes, and sets for the actress. In Austria, too, things were developing rapidly for graphic design. Most prominently of all, the Viennese designer Koloman Moser saw great success by creating drawings and various covers for the new art movement's magazine in the city, Ver Sacrum. He also contributed numerous furniture designs, decoration, and paintings in the style.
Glass Art
Glass art is a neat medium, where single pieces of art are made partially or entirely in glass. Art Nouveau design took to glass art rapidly because of the range of experimentation that went on, particularly from French designers and artists. They were searching for unique ways of showing off opacity and transparency. Acid engraving and double layers were just a couple of new techniques used to discover new ways of artistic expression. The French city of Nancy became an especially important center of this design and experimentation. The Daum Studio, led by French ceramist Auguste Daum, teamed with many noteworthy designers of the age, such as Amalric Walter, a French glassmaker. At the studio, they discovered a new technique to encrust glass via pressing fragments of differently colored glass inside the unfinished piece.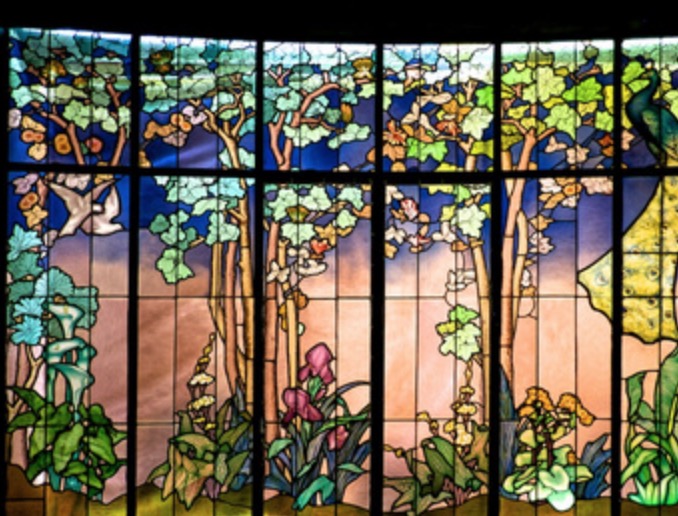 All over Nancy, the style of beautiful stained glass windows with notably flower-based themes became popular inside salons. Art Nouveau's reach into glass art also spread across the Atlantic into America, in a very famous way. Artist and designer Louis Comfort Tiffany and his team soon became renowned for their Tiffany lamps, which utilized glass shades that featured highly detailed floral themes, intricately joined together. His lamps became a hit after 1893's World's Columbian Fair; by 1900, his lamps were being imported into Germany and France.
Paintings
Art Nouveau produced many memorable paintings by famous artists, though there was some overlap with other design movements such as Symbolism, popular in Austria and France at the time. Various exhibitions were held in Paris that featured new art painters like Maurice Denis, Felix Vallotton, and Pierre Bonnard. Siegried Bing, an art dealer who was a significant player in Art Nouveau spreading, operated an art gallery called Maison de L'Art Nouveau, which showcased paintings by numerous big names in the movement like Paul Signac, Georges Seurat, and Gustav Klimt. It opened in Paris and received considerable fame after 1900's Exposition Universelle (a world's fair).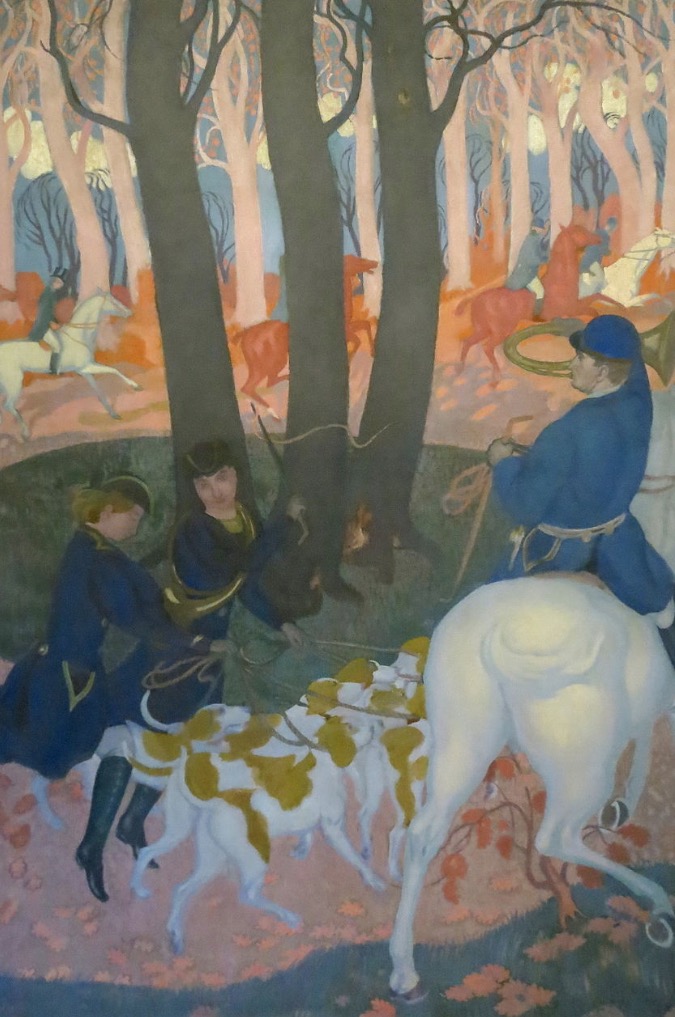 Continuing the theme of female depiction in Art Nouveau, paintings in this style also displayed women in a highly stylized manner. Loie Fuller, an American dancer, was a popular subject for artists in this genre.
Jewelry
Art Nouveau's preoccupation with flower and female themes made its expansion into jewelry a no-brainer. As such, the female face and body have found their way onto Art Nouveau-themed jewelry, especially on cameos. Such cameos featured long necklaces made out of sterling silver or pearls and which ended in glass beads or pendants. Diamonds had always enjoyed a lofty position in fine jewelry for a number of centuries, with settings often being created to showcase diamonds. When this new art invaded the jewelry industry, diamonds were demoted to mere supporting players, often helping to showcase other stones like aquamarine, moonstone, garnet opal, and agate.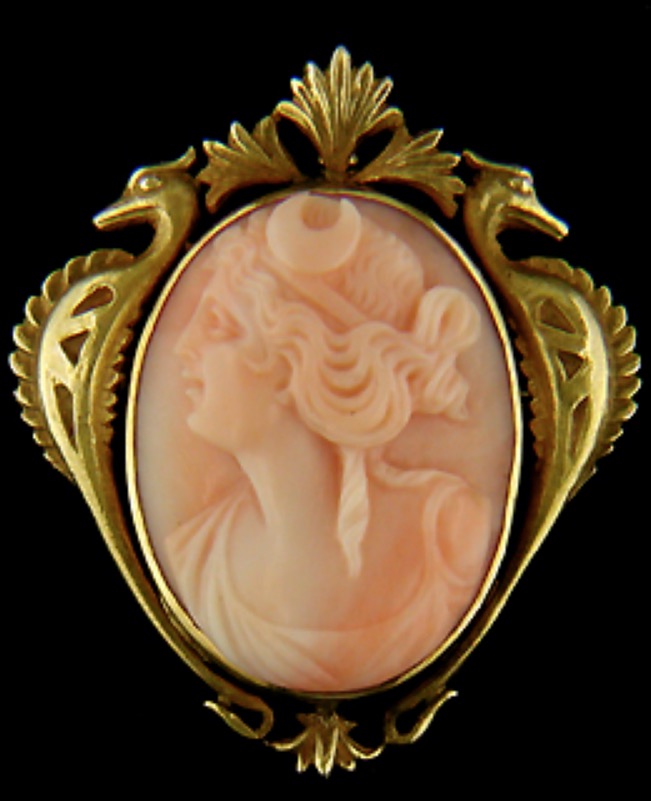 In this period, many notable French jewelers came into prominence because of their focus on Art Nouveau, such as Jules Brateau, Louis Aucoc, and Rene Lalique. Britain's Archibald Knox was the most famous Art Nouveau jeweler north of France; his silver belt buckles were highly coveted. English designer C.R. Ashbee produced pendants shaped like peacocks, and Scottish designer and architect Charles Rennie Mackintosh would use Celtic symbols as his inspiration in the fine jewelry he created. In the U.S., the most famous contribution to Art Nouveau jewelry were Tiffany's lamps.
Interior Design
In its mission to leave no design area untouched, this new style of art had a big impact on interior design as well.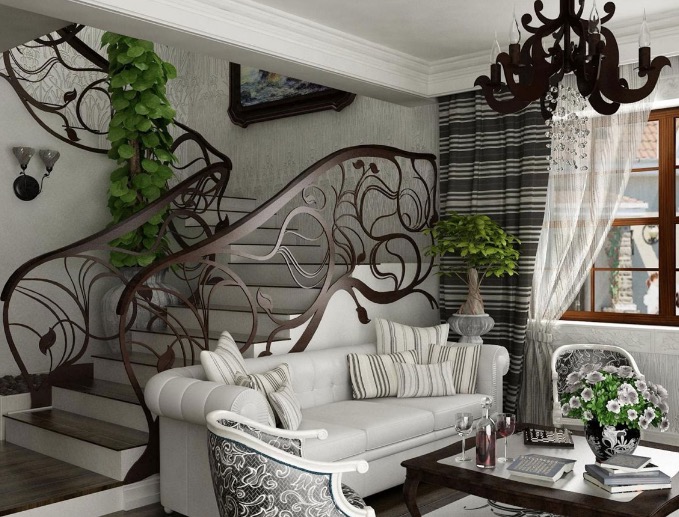 Here's how to design your home if you want to spruce it up for that Art Nouveau look:
Flooring – Ensure the floors are parquet, stained and varnished.
Fireplace – Your fireplace should feature a cast, iron hood with the curved, elegant impression of flowers rising up on either side. While it's possible to get an original Art Nouveau piece at a salvage yard, you have to be careful not to get scammed. Look for a fireplace whose design naturally rises from the ground upward to help identify the original Art Nouveau piece.
Colors – Colors are more conservative and toned down, with shades like brown, mustard, olive green, and sage green being popular. These should be paired with choices like blues, violets and lilacs.
Wallpapers – The highly stylized flower designs that are emblematic of this art style feature heavily in its wallpapers.
Lighting – It goes without saying that a Tiffany lamp is the best way to illuminate your Art Nouveau interior. Its cornucopia of favrile glass together with metal and bronze inlays are a sight to behold. An original one will cost and arm and a leg, so look into getting yourself a cheaper imitation (just to nail the look indoors).
Tiles – These can be used in panels. White tiles should be mixed with patterned ones to create a pleasing, visual effect.
Ornaments – Glass, pewter, and silver cover the range of most popular materials for Art Nouveau ornaments. Think anything from frames and jewelry boxes to clocks.
Stained glass – Make your home strikingly Art Nouveau by putting stained-glass panels into doors, cabinets, mirrors and other furnishings.
Even just one or two of these design touches in your home can make a big difference in transforming your interiors to resemble something out of the turn of the 19th century!
Appreciating the Splendor of Art Nouveau Design
For a design style that lasted a relatively short time, this turn-of-the-century new art made a powerful impact that still lasts to the present day. Whether in graphic design, architecture, painting or even jewelry, Art Nouveau touched a plethora of design and art forms, which is a testament to its creativity and brilliance. Sadly, by the time World War I rolled around in 1914, the design had already all but fallen out of favor. Today, though, designers, artists, and creatives of all shapes and sizes still admire and get inspiration from this intrepid style that made use of the natural world around it while rejecting all sorts of tradition.
---
Products Seen In This Post:
Getting started with hand lettering?
Free lettering worksheets
Download these worksheets and start practicing with simple instructions and tracing exercises.
Download now!
Marc Schenker
Marc is a copywriter and marketer who runs The Glorious Company, a marketing agency. An expert in business and marketing, he helps businesses and companies of all sizes get the most bang for their ad bucks.
View More Posts