A Collection of Movie Fonts To Add a Cinematic Touch
From Jurassic Park to Star Wars, movies are made unforgettable with a little help from the lettering used for various promotional materials. Want to see your own design up in lights? Then ready yourself by grabbing these awesome movie fonts!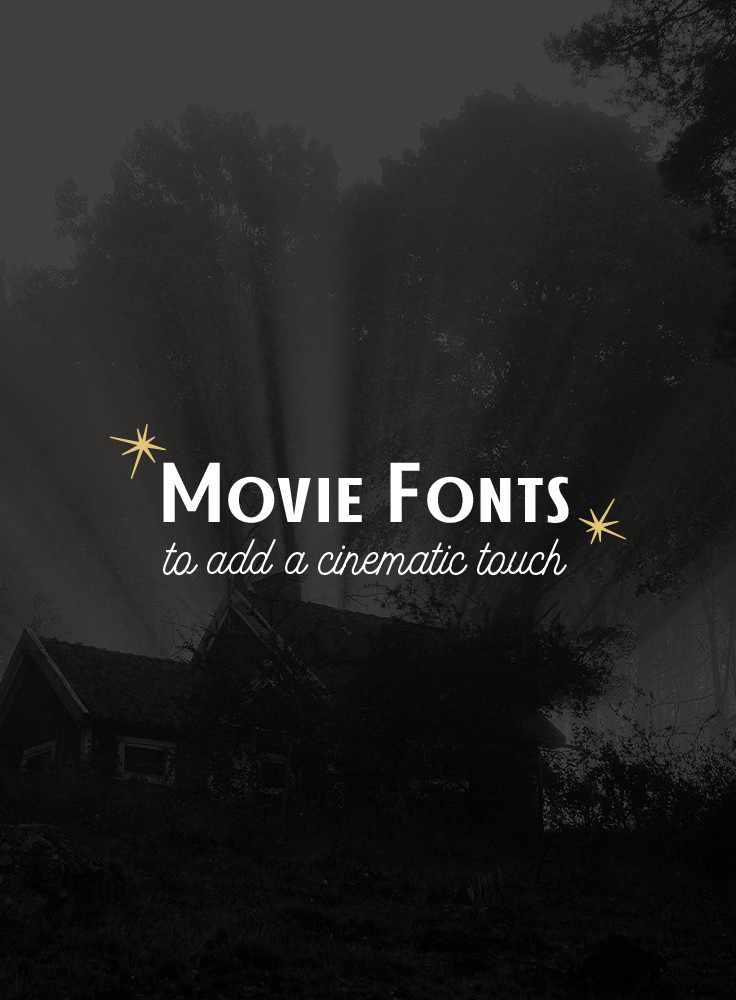 Details matter — especially on the big screen. While movies make an impact using special effects, famous celebrities, and gorgeous costumes, how they're marketed to the public beforehand is of utmost importance. One of the ways they can make waves in the market is by using bold typography.
An epic film needs an epic font. From Jurassic Park to Star Wars, they're made unforgettable with a little help from the lettering used for various promotional materials. Think of the last movie you watched. You can probably find creatives talking about customizing a similar font to capture the look.
Want to see your design up in lights? Then ready yourself by grabbing these awesome movie fonts today!
With stylistic alternates and elegant ligatures, this gem by Zeune Ink Foundry will make any project magical. Use on posters, invitations, book covers, logos, or packaging. Whatever it touches is sure to be exquisite.
Contrasting effects always give an interesting end product. MadeType has just the thing for when you need something bold AND elegant at the same time. This duo font pack is great for when you need to make a quick statement without sacrificing on quality.
Christopher P. Cacho creates a bold yet vintage vibe in this amazing typography that's built for battle. Perfect for seafaring adventures, or any naval-themed projects.
Be haunted by this edgy font by alphadesign. With cool alternates to make any design stand out, it's ideal for gaming or movie-related works.
Love the city? Evoke a similar feel to whatever you're working on in this font family from Unio. Inspired by the original 1927 Fritz Lang movie, it features eight styles to choose from to lend the somber appeal of the urban jungle.
As they say, go big or go home. Ellen Luff has just the thing in this beautiful condensed sans serif display typeface. Ideal for large-scale projects, it manages to remain versatile enough to be used even in body copy. Get yours today!
The mention of movie fonts just won't be complete without taking a trip down memory lane during post-war Hollywood. Recall the time of retro matchbook covers, travel postcards, and Tikki bars in this gorgeous item brought to you by RetroSupply Co..
Inspired by the characters of the "Love in the Afternoon" movie poster by Saul Bass, this classy typeface by Julia Bausenhardt is sure to lend a classic feel to any design. Just don't forget to activate the Open Type Features to maximize your experience.
The 1920s were definitely the golden age of movies and leisure. Give your designs the same golden treatment in this art deco custom sans serif by JumboDesign. With six amazing styles to choose from, your works will truly take center stage!
Make your headers or posters stand out with this colossal font from JumboDesign. Created to make a huge statement, it even comes in unique grunge textures to offer a vintage feel to any work.
Want an air of mystery in your projects? This typeface from Herofonts could be just what you need. Featuring four weights and web versions, it's perfect for digital or printed works.
Break the basics in this cute but bold offering from JumboDesign. Use for posters, headers, blogs, cartoons, or gaming designs to bring a smile to your audience's faces. Pair with fun patterns or animated backgrounds for a truly unique look!
Whether you're looking at movie fonts to create impact for a client project, or you simply want to jazz up a personal craft, then this little gem by Hindia Studio would make a neat addition to your toolkit. Available in rough and clean variants, it'll give your works either a classy or vintage feel anytime.
This font family by TypeType is beautifully subtle to be used for any creative work – yet imposing enough for large-screen projects such as posters, titles, trailers, and more. With a total of 30 typefaces and more than 70 supported languages, this is one purchase you'd be glad you made.
Arterfak Project brings to you this font family that's perfect for sports, techno, or minimalist themes. It comes in nine different styles that you're free to mix and match to get the desired product. Looks amazing as headlines, logos, titles, or even as quotes for sharing on social media.
Switch from elegant to technical in a snap thanks to this offering from NimaVisual. With crisp edges and rounded forms, this typeface can instantly add pizzazz to personal or commercial projects.
Got a client project that needs something striking? Look no further than this creation by giemons™. Combine the Bold and Light versions to make something unique; or play around with size and see the difference. Use for logos, displays, branding materials, or apparel.
It's not always easy to find a great font to use on sci-fi or futuristic concepts. But Tugcu Design Co. has the answer in this typeface that comes in regular and stencil formats. Use either one or mix a little bit of both for designs that are truly out of this world!
Want to project the look of smart, eligible gentlemen of the past? Now you can thanks to JumboDesign. This vintage typeface comes in six versions so you can build the feel of wealth and privilege in seconds. Try it out today!
Inspired by the movie poster Vertigo, this font by it's me simon has a childish feel to it, but still maintains that aura of mystery about it. This product includes contextual alternatives and upper and lowercase glyphs to help you re-create Alfred Hitchcock classics.
Just because it's art deco, doesn't mean it should be gaudy or extravagant. This gem by Ramey Type Foundry is proof of that. Add it to your toolkit for its quiet, understated elegance that's perfect for any project: from movie titles, headlines, branding projects, to business cards.
Make branding works stand out effortlessly with a little help from phitradesign fonts and this unique typeface. It comes with interesting ligatures you can use in branding designs for personal or commercial pursuits.
Inspired by Morricone music, Tarantino, and Leone movies, get ready to be transported to the Wild West by Vintage Voyage Design Co.. Featuring seven main typeface styles and four support fonts, this font family definitely won't disappoint.
Want an Asian twist to your works but not sure which typography to turn to? Formika Labs is here to bring you an East-meets-West typeface inspired by Dutch colonial elements in Bandung, Indonesia. With lovely bonus ornaments to boot, this is one font you'd be happy to have in your arsenal.
It can be difficult to find Norse-inspired elements when you need them. But Tugcu Design Co. comes through in this carefully crafted gem that includes beautiful alternates, multilingual support, and regular crisp characters.
If you're a designer, it's important to have a go-to font for anything last-minute. When looking for great, affordable typefaces, be sure to include Font Forestry's modern minimalist font. The simple but clean typography is versatile enough to be used on personal or commercial projects.
Circles offer an interesting effect when used in typography. It can convey a myriad of concepts: from elegance, femininity, to power. Tugcu Design Co. puts forward this art deco typeface with circular designs that's sure to be a classic addition to any designer's toolkit.
Having a versatile font can be a game-changer for any smart designer. That's why Connary Fagen offers this powerful but chic typeface. Featuring 16 looks to choose from, you can easily go from classy designs to more dominant works by simply changing the weight or oblique.
True beauty should be timeless. Evoke that same principle in your projects when you use this display typeface by Types and Boats. Inspired by the most beautiful age in history, Art Deco, this is one creative element you don't want to slip through your fingers.
Did these movie fonts inspire you to create your own blockbuster?
Projects are more fun when you have trusted content you can always pull out anytime. Creative Market makes it possible thanks to independent creatives around the world. Whether it's for personal or commercial use, you can bet you're getting great handcrafted content every time.
Don't forget to keep an eye out for FREE goodies each week! From templates, fonts, to stunning stock photos, Creative Market is your best friend to making sure your toolkit is always stocked with unique resources.
---
Products Seen In This Post:
Getting started with hand lettering?
Free lettering worksheets
Download these worksheets and start practicing with simple instructions and tracing exercises.
Download now!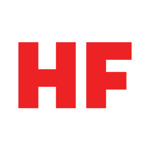 Igor Ovsyannykov
We create fonts, graphics, and produce aesthetically pleasing photos.
View More Posts