30 Rounded Fonts that Add Modern Simplicity
Choosing rounded fonts can give your projects a friendlier appeal. Thanks to thousands of creative minds, you're no longer stuck with the dreaded Comic Sans! Here are some great choices for smooth, rounded fonts that will not disappoint.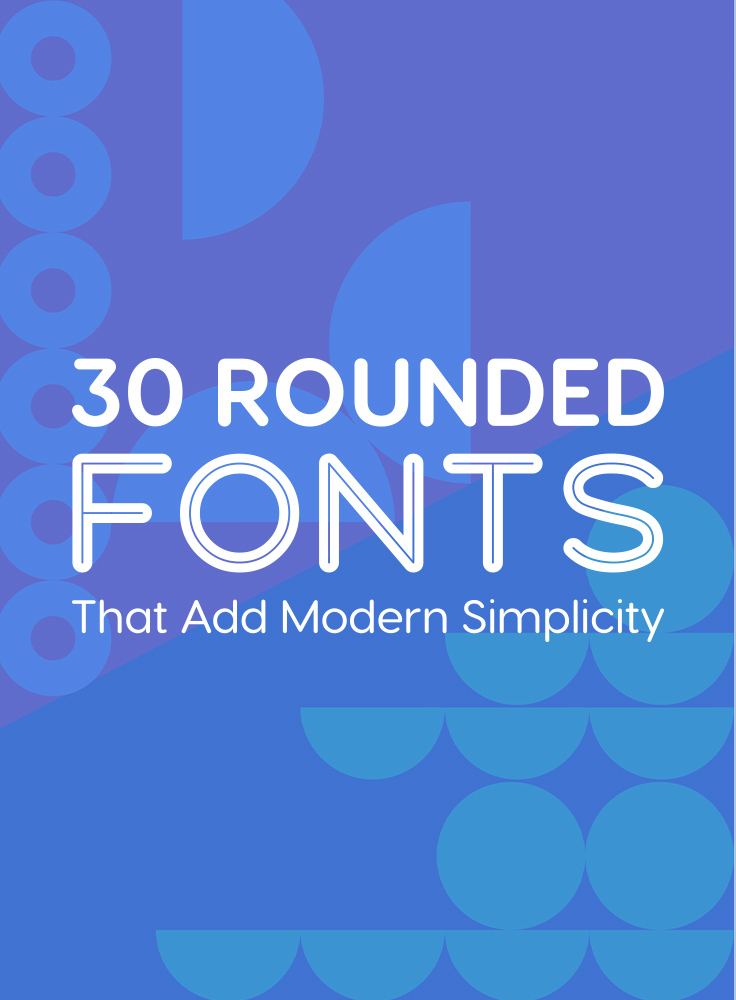 You've probably already heard the saying 'form follows function'. It's a neat little reminder that beautiful things can also be useful. The minimalist concept is a great example of this. Nowadays, when you want something stunning, basing the design on function can do wonders for the finished product. It's not surprising that a similar principle works for picking fonts. Choosing rounded fonts, for instance, can give your projects an overall friendlier appeal. Thanks to thousands of creative minds, you're no longer stuck with the dreaded Comic Sans! Here are some great choices for smooth, rounded fonts that will not disappoint. The rounded edges of this gem from Mark van Leeuwen is proof that rounded fonts can also give a minimalist feel to designs. This typeface is ideal for use on logos, headers, as all-caps, and for small bodies of text.
This font by The Routine Creative pairs beautifully with thin script fonts for a totally unique vibe. Download today and discover what you can do with it!
Inspired by an early Air Jamaica company logo, this typeface created by GRYPE calls to mind some serious 70's feels without being generic. The collection includes six styles in three weights. It's great for travel and leisure-themed works.
Need a versatile smooth rounded font that looks clean yet fun? Jordan Wilson has got you covered with this typography that features three subtle styles (Regular, Rough, and Textured). Feel free to use it as large headlines, or in the body copy. Either way, you'll be glad you got it.
This one is proof that even smooth rounded fonts can have an edge. Created by Horizon Type, it's available in six different weights you can mix and match to suit your needs. Use two to three weights in one design and see the difference!
Don't be fooled by rounded edges. Just because it looks friendly doesn't mean it doesn't pack in personality. This one from BlackFoundry for instance, looks great as a web font for use in apps and blogs, or in print such as charts and branding materials.
Smooth rounded fonts are perfect for travel or lifestyle projects because of their fun, inviting look. This typeface by Arkitype for example, was even named after adventure (the word 'rove' means 'to wander or travel constantly'). Try the rough version today to see how far it takes your designs.
This typography gem from me55enjah features a simple yet modern geometric sans-serif with rounded shapes for versatility. Available in Regular, Italic, Bold, and Bold Italic, with multi-language support, it makes a neat addition to any designer's arsenal.
Bored with the usual sharp or angled edges? Try this typeface from Tosca Digital. It's easy on the eyes – and it's easy to get, too. Try it out today!
Say hello to the beauty of smooth rounded fonts with this gem from The Routine Creative. Available in Regular and Light, try combining it with a script font for a fresh twist.
Tosca Digital presents this sexy rounded splendour that's perfect for headers or logos. Thanks to its wide aesthetics, you'll be sure to quickly catch some attention to your design.
Dare to combine smooth rounded curves with a bit of an edge in this creation by Tosca Digital. Featuring two styles (Regular and Oblique), you can mix or even experiment with different interesting looks from this one collection.
Smooth rounded fonts don't need to look childish or retro – they can also look modern. BySophie proves that in this unique typeface that can be easily customized to suit any project. Whether you need it for a logo or an editorial, this could be your new go-to font for that contemporary vibe!
Visit your wild side in this cute typography by Wild Ones. With lower and uppercase letters, let your imagination run rampant as you dream up designs to use this for.
Looking to evoke a vintage vibe but still want a strong feel to your works? Then you'll love this one from Imagi Type Co.. Available in four different styles (Rough, Shadow, Outline, and Clean), you can combine them with each other for something traditional – or pair them with a bold script to truly stand out.
Stand tall in this typeface created by Finck Type. The condensed, rounded shapes offer a modern appeal to any design, but still manage remain readable no matter the size. It's a great web font to start with!
Font Forestry presents this light and understated typography that's perfect for creating luxurious projects. Whether it's for personal or commercial use, it's sure not to disappoint. Grab it now and keep in your toolkit to add a modern feel to future works.
Where would this rounded sans serif display font from Tugcu Design Co. take you?
Add edge to branding or packaging projects with a little help from this typeface by Petr Bushuev. A geometric sans serif with rounded characteristics and available in three stylistic alternates, you can have fun bringing your contemporary works to life.
Get the most bang for your buck when you purchase this set of smooth rounded fonts from Zetafonts. Aside from its softened corners, you get four display variants, five weights, and a set of four overlapping decorative display versions (Block Shadow, Block Innerline, Block Border, Block Gradient). This means 17 looks for the price of one!
This wide and clean rounded typeface family from phitradesign fonts is all about the premium look without the hefty price tag. Explore a total of 14 styles to suit branding, corporate, or personal projects.
You better believe it – Tugcu Design Co. has come up with a fun yet minimalistic way to give smooth rounded fonts a futuristic appeal. Check out this font family for all your sci-fi needs!
Horizon Type offers this solid yet highly versatile type family for all your creative pursuits. With 16 styles to mix and match, you'll find just how useful one typography can really be.
Are you looking for something fun, yet fresh and clean enough for more professional projects? Then grab this minimal, modern sans by Arkitype. Ideal for editorials, magazines, brochures, and headings, it provides an effortless appeal to any creative work.
Smooth, rounded edges can break an otherwise monotonous or sombre appearance. That's why it's helpful to always have a go-to typeface for when such a need arises. That's why this soft geometric font by Connary Fagen is a welcome addition to any designer's toolkit thanks to its charismatic curves.
Creator vuuuds understands the need for carefully crafted pieces to instantly add a fresh or fun look to any project. So whether you're making charming wedding invitations or apparels for sale, don't forget to include this modern sans serif for superbly awesome finished products.
A beautiful rounded typeface with the power to create 40 different styles? Yes, it's possible! Thanks to Latinotype, it's like a font you can lean on – no matter what creative project you're working on.
Turn to smooth rounded fonts if you want to instantly add a vintage feel to any work. Mark van Leeuwen makes it easy with this sans serif that's sure to evoke a traditional vibe every time.
New to typography? Don't worry – smooth rounded typefaces are always a safe bet because of their fun, classic appeal. When in doubt, pick this little gem by Reghardt. This geometric sans has enough character to be used for headers or even the body copy, yet still manage to look aesthetically pleasing.
A simple rounded sans serif that works well for design projects related to entertainment, children, and hospitality.
Which of these beautiful smooth rounded fonts will you download today? It's okay to feel overwhelmed at first – especially with all the cool choices just presented. Just be sure to bookmark or create an account on Creative Market so you never miss out. Get all the best handcrafted content from independent creatives around the globe with just a few clicks.
---
Products Seen In This Post: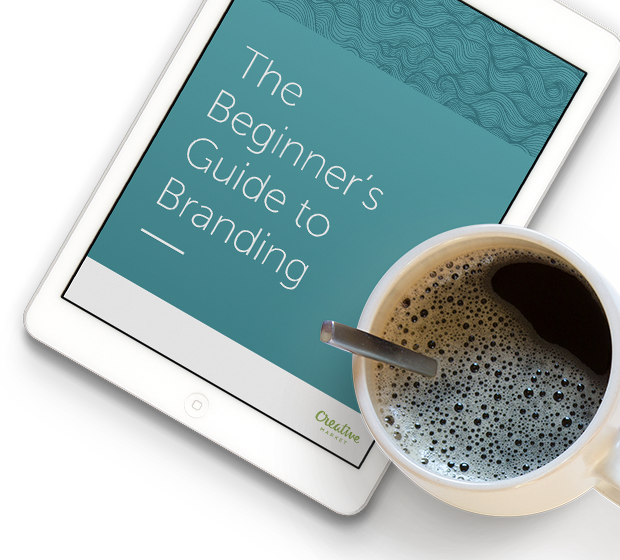 Free Beginner's Guide to Branding
Designing your own brand?
A fun, friendly, FREE guide to build a stellar brand identity.
Download now!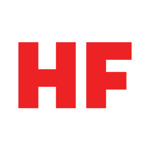 Igor Ovsyannykov
We create fonts, graphics, and produce aesthetically pleasing photos.
View More Posts