Creative Market Community Update for Apr. 21 – 27
Each week, we'll be collecting and sharing a selection of new products and shop owners coming onto Creative Market, interesting activity that's happening in our community, and various design and technology links from around the web.
Here's our recap for the week of April 21st through 27th, 2014.
Activity from Our Community
Ranging from news, product process, community initiatives, peer education and more, have a peak at what's happening in the Creative Market Community.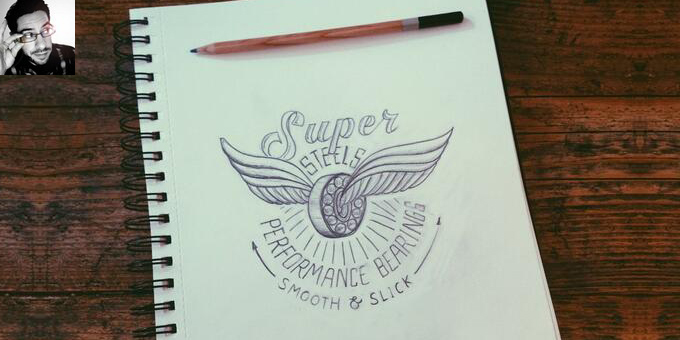 Ian Barnard shared a sketch of a vintage logo called Super Steels Performance Bearings on Twitter for one us his upcoming logo bundle products on Creative Market. Browse Ian's 21 products currently available for sale in his shop.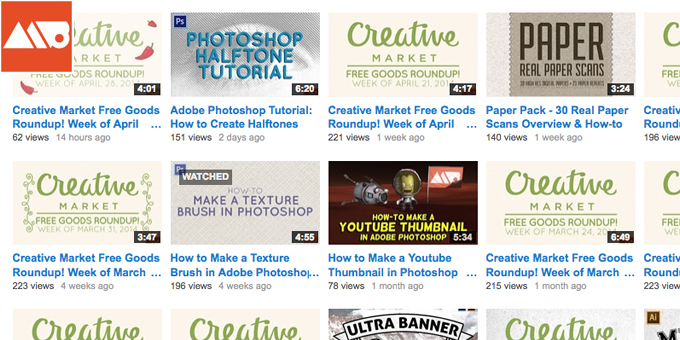 Matt Borchert has been posting a round-up of the free goods every week in the form of informative videos on his Youtube channel. We're impressed with how helpful these videos are as walk-throughs of what's included in each free good, and that Matt persistently posts them every week without skipping a beat.


Check out his latest roundup for this week's free goods, and don't miss his other tutorials such as the following: How to Create PS Halftones, How to Make a Texture Brush in Photoshop, and How to Use Envelope Distort on Type in AI. Keep up the good work, Matt!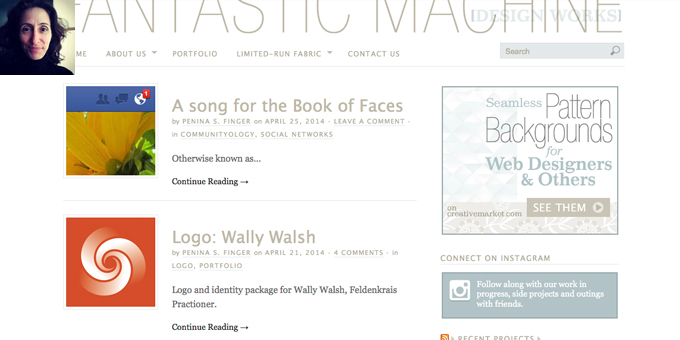 Penina Finger keeps up a blog about all things design and tech called The Fantastic Machine. Have a look!
Kazi started a discussion about how to increase followers on Creative Market. What do you think?
Odin Design requests some feedback on his Retro Pinup Party Flyer template. If you have any thoughts to share with him, head on over to the discussion.
New & Noteworthy Shop Owners
Help us welcome some of the new, talented Shop Owners who've recently joined the marketplace.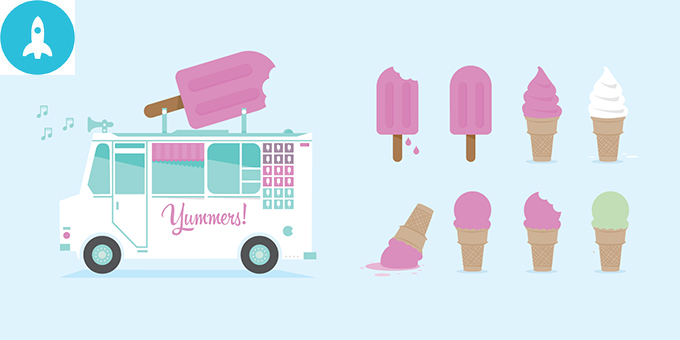 Curtis Canham
Curtis is an experienced illustrator who runs a small shop called CSA Creative Studio in upstate New York. His artistic style is clean, modern and (mostly) flat graphics. His first product, Ice Cream Truck & Shop, is a charming pack of an ice cream truck, an ice cream shop, and delicious popsicles and ice cream cones. You can see more of his work on Dribbble, and follow him on Twitter and Creative Market.


Forefathers
An American design collective based out of Tulsa, Oklahoma, the Forefathers Group is experienced at branding, responsive sites and packaging design. They're particularly fond of vintage and historic illustration and branding, and we can't wait to see what goods they'll bring to market. Browse more of their work on Dribble, Behance and their website, and follow them on Twitter and too.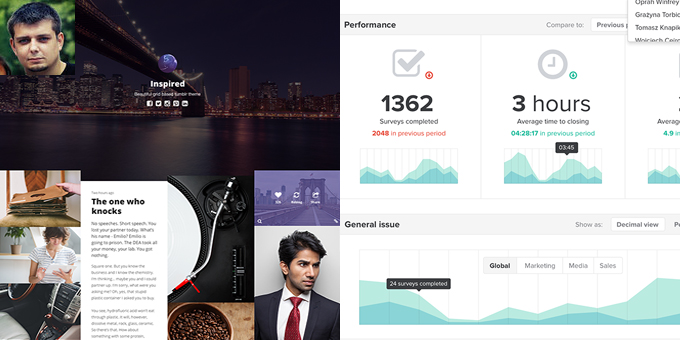 Paweł Kadysz
Hailing from Białystok, Poland, Paweł is a 26 year designer whose talented at pushing pixels for UI and web design projects. You can see a variety of his work on his personal site — High on Pixels, and browse his Dribbble and Behance profiles too. Follow him on Twitter and Creative Market to stay tuned for when he launches products for sale.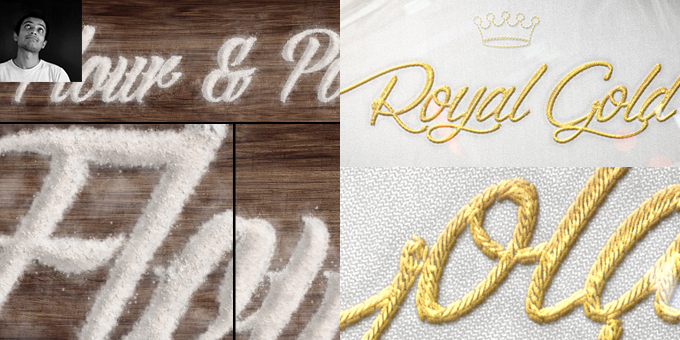 Nuwan Panditha
Using the shop name BlackNull, Nuwan is an experienced resource designer who specializes in creative PS actions (such as the realistic embroidery and flour powder examples above) and mockups. Having worked in advertising as a CG technical artist in Milan, we expect to see many beautiful products in his shop soon! Browse more of his work on Behance, and follow him on Creative Market.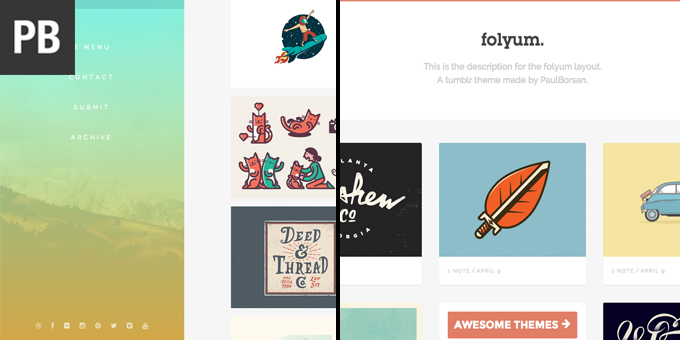 Paul Borsan
Right of the gate, new comer Paul Borsan has already launched 7 of his beautiful Tumblr themes such as Folyum and Gradiente. Based out of Spain, Paul designs and codes modern, uncluttered themes that can be used for many purposes. See more work on his Dribbble profile, and follow him on Twitter and Creative Market.


Ari
Ari produces incredible, detail-oriented digital design work, and currently works at charity:water. See more of this talented designer's work on Dribbble, and follow them on Twitter and Creative Market.
Fresh Goods from Last Week
Each week, we see tons of new, amazing design resources being added to the marketplace. Here's a selection of a few of our favorites from last week.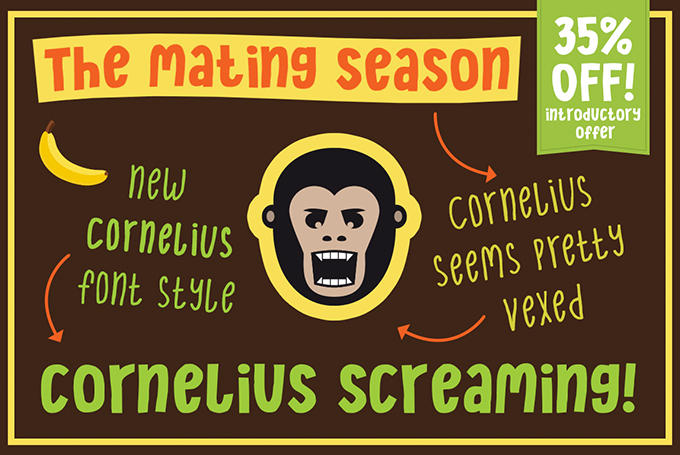 Cornelius Screaming by Artcity Fonts
This playful hand-drawn font contains over 650 glyphs, comes in regular and bold styles, and is currently 35% off for only $10! Daniel used the Planet of the Apes character Cornelius as the inspiration for the name and illustration for this product. You can purchase the whole font family (Regular, Bold, Screaming) for just $31 too!

Party Vectors by TOMODACHI
It's always the right time to throw a party! By using this retro-styled pack of 40 vector illustrations and 6 seamless patterns, you can create classy print and digital assets that will make any party you throw a smashing success.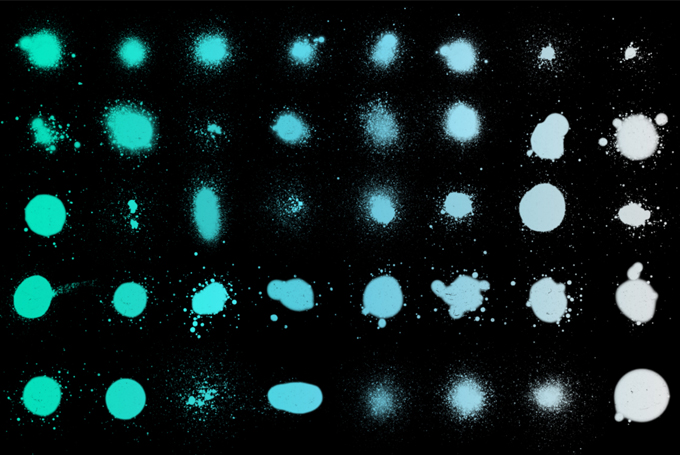 Ink Splash, Speckles & Noise Brushes by spacerman
When you're looking to bring ink speckling into your creative project, grab this pack of 77 high-res Photoshop brushes. Ranging from 1,000 to 5,000 pixels in size, you'll have plenty of options between large splashes, side sprays, noise speckling and much more.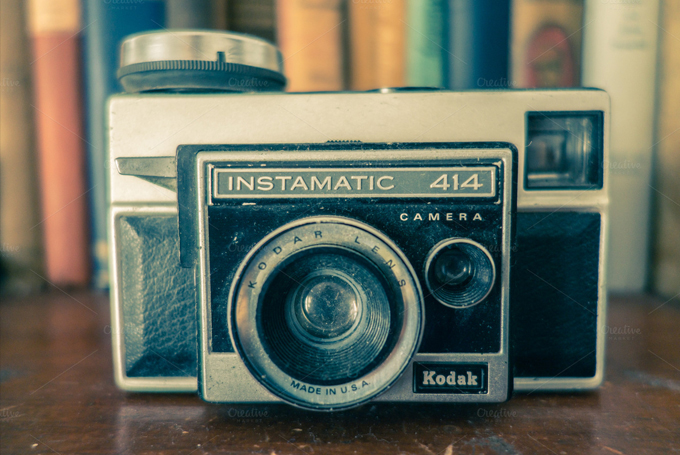 Instagmatic 414 by Catchline Studios
This photograph of a vintage Kodak 414 camera is beautifully captured. Make sure not to miss Brad's two other photos of vintage cameras — Instamatic R4 Hawkeye and Instamatic X-15.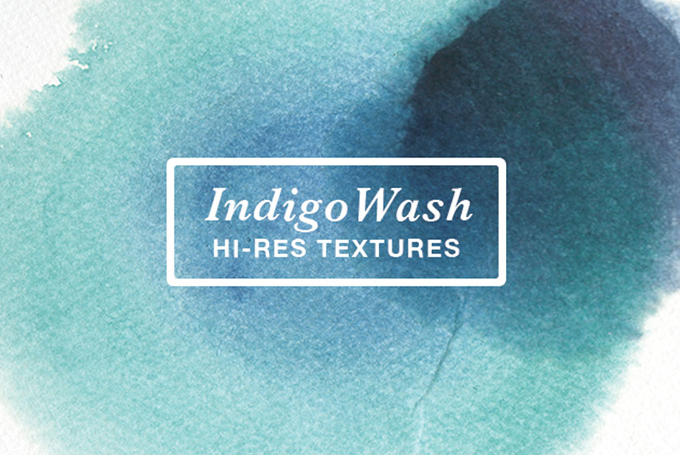 IndigoWash Hi Res Textures by Paperwash
Packaged and executed with style, this set of high-resolution (300 DPI) textures captures watercolor painting in indigo, sapphire and cerulean palettes. Plus, they're quite large at 7″ x 10″ — making them flexible for a variety of creative uses.

MB Vinatage by M-B Creative
You won't regret snagging this 6 weight font family that was inspired by early 20th Century and Art Deco influences. With a variety of weights to work with, this font family is perfect for text and display uses, and it comes with italics too!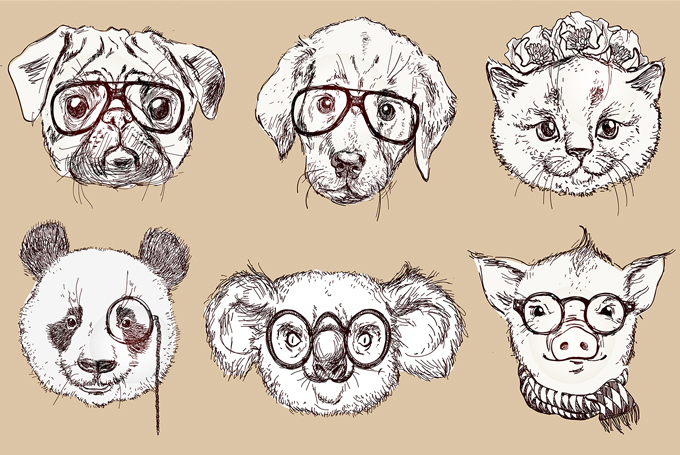 Hipster animals – set 2 by iriskana
Sprinkle in a little hipster by adding one of these adorable hand-drawn illustrated animals. The set comes as EPS files with JPG previews. My personal favorites are the panda and the koala.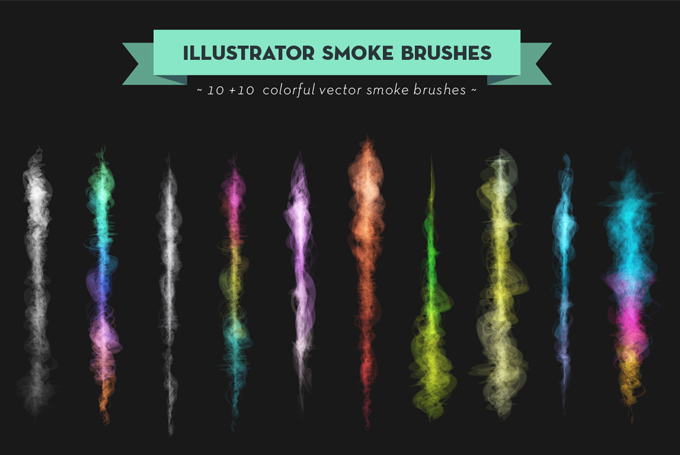 Illustrator Glow Brush by spacelab
Flexible and rich, this set of 10 Illustrator smoke brushes will empower you to draw unique vector artwork and allow you to control the colors to taste.


Old School Motor Badges by ThunderPixels Store
Get into the vintage spirit with this set of 6 badge designs inspired by historic motorcycle racing. The badges are fully editable, allowing users to change the color and (free) fonts easily. You can also purchase the sweet distressed textures that Ivan used for the display shots too.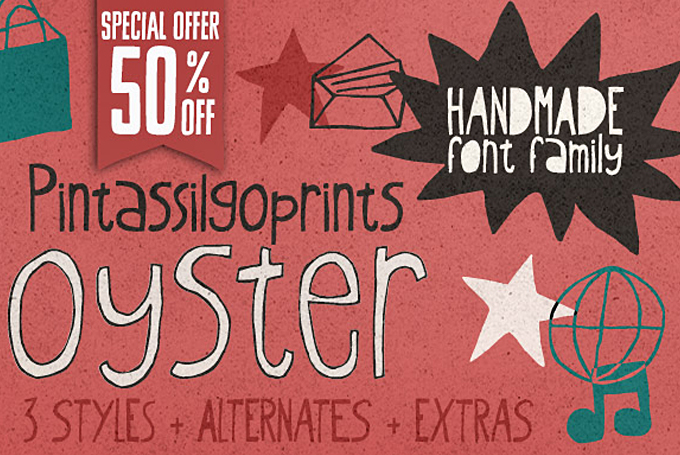 Oyster by PintassilgoPrints
With an introductory offer of 50% off, this quirky hand-drawn font family comes with two variations of each of the following: regular, stencil and outline versions. Plus, you get a ton of extras too!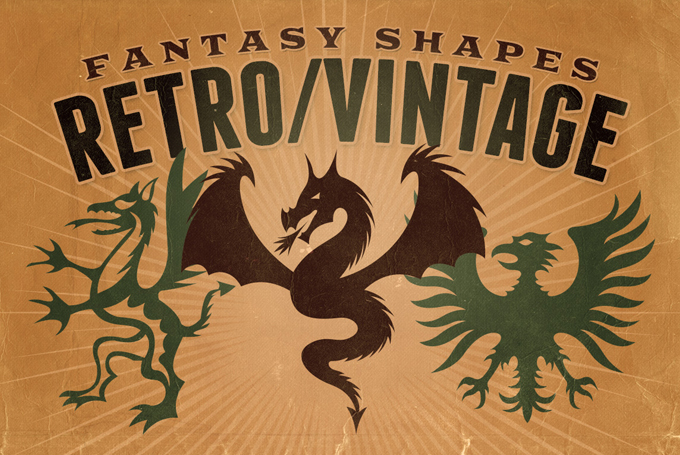 Vintage shapes – Fantasy/Heraldry by JumboDesign
If you like griffins and dragons, then add a bit of medieval flair to your creative project with this set of 80 fantasy and heraldry illustrations. The pack comes with AI/EPS vector and resizable PSD files.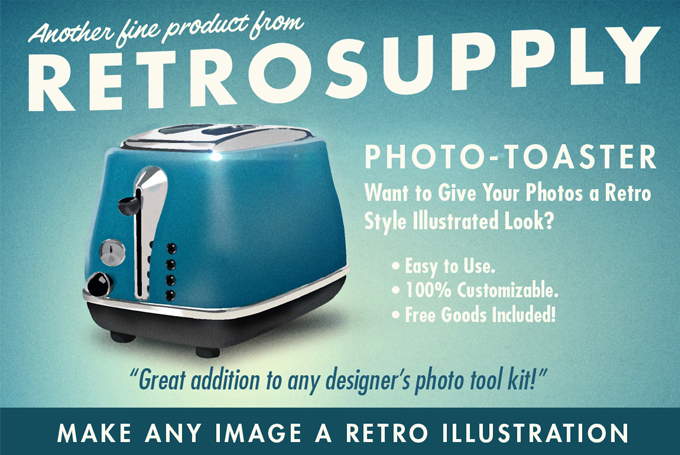 RetroSupply – Photo-Baker by RetroSupply Co.
Dustin recently launched his latest resource creation — a way to give your images a 1950's style illustrated effect in Photoshop. With a few clicks, you can take photos of people, places and things into the last century. And, don't forget to check out his sweet video tutorial — in which he guides you through the easy process to transform your images with Photo-Baker.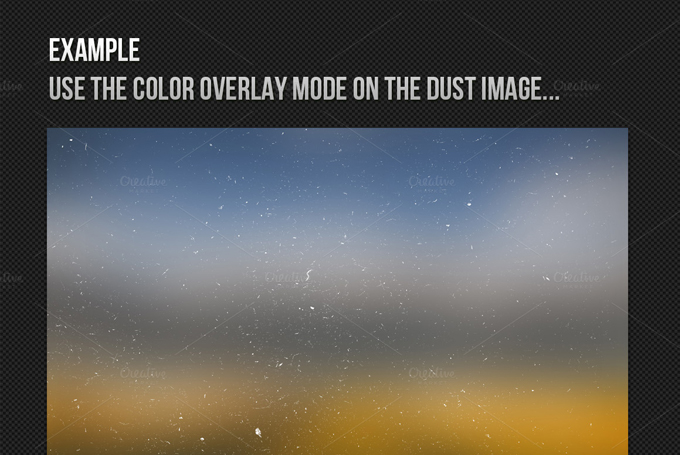 Dust – Texture Pack Vol. 1 by Illusiongraphic
When you need a high-resolution (300 dpi) dust textures, this small kit of six transparent PNGs will do the job!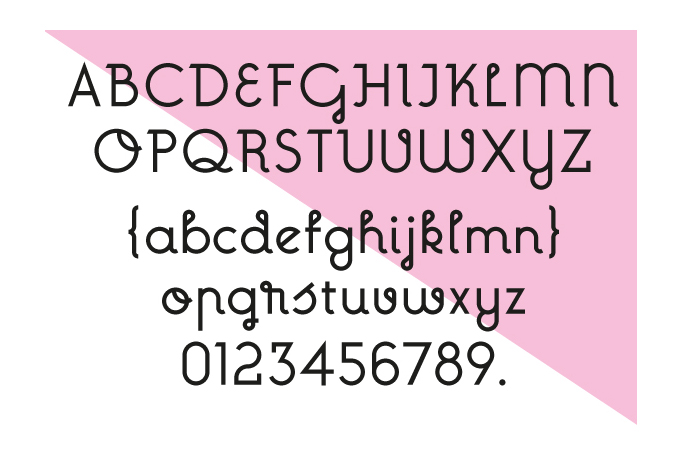 Novo Cela by NovoTypo
Part of a much larger Novo font family, Novo Cela is a timeless sans serif + script hybrid inspired by Italian Art Deco.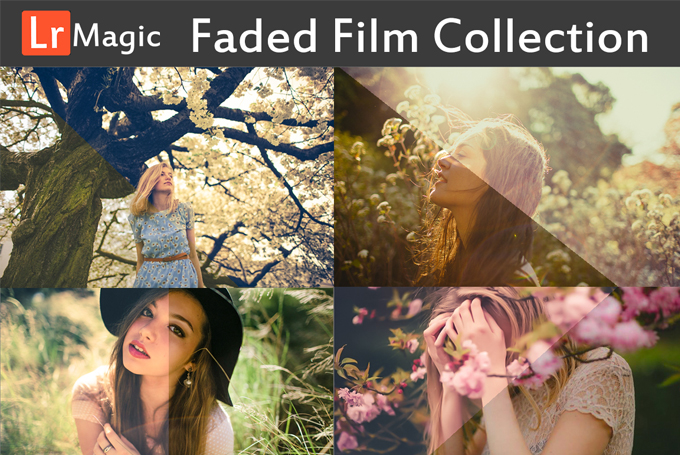 LR Faded Film Collection by LrMagic
When you need to transform your images from dull to vintage, grab this batch of 30 photography presets. You'll be able to apply washed out muted color styling and hazy photo effects easily.

Watercolor Letters by Anna Ivanir
Mixing sans serif type design and watercolor techniques, Anna offers this beautiful, high-resolution (300 dpi) alphabet set of JPGs and transparent PNGs.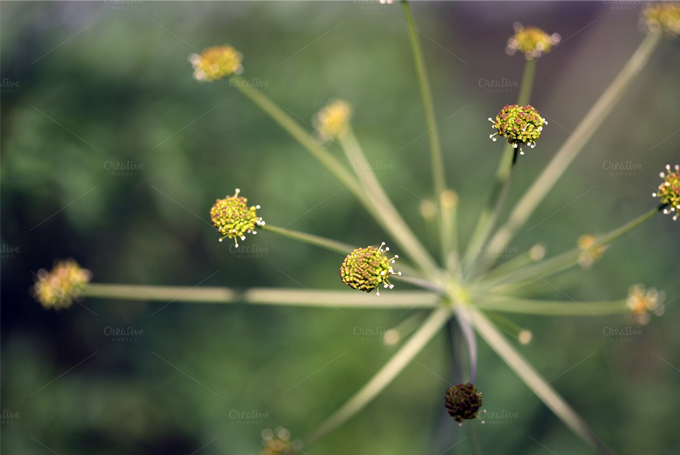 Fireworks in the garden by olic9286
Aptly named, this macro photo captures a Spring garden vibe perfectly.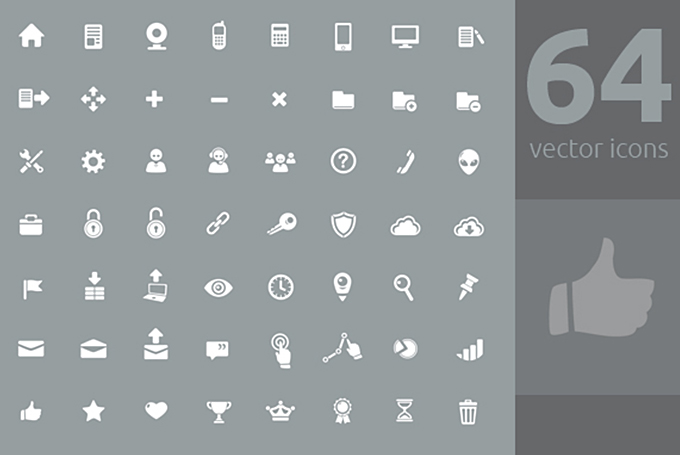 Useful app icon set 1 by EpicTextures
Dima has created an, affordable base set of 64 universal app / web icons, available in Illustrator vector format.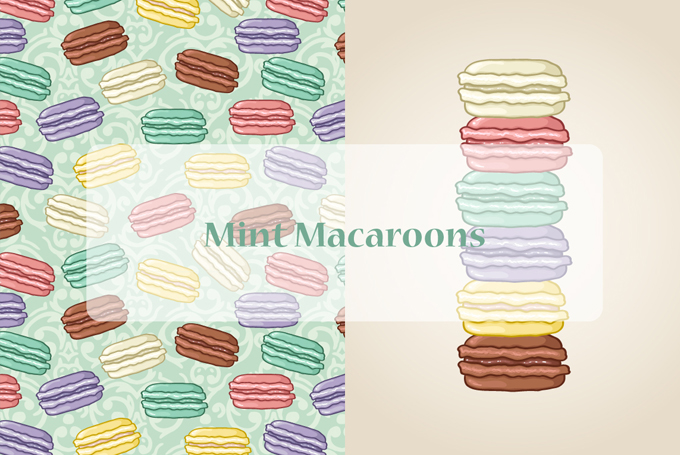 Vector mint macaroons by Alenarozova
Do you love macaroons as much as I do? Then this illustration set of a seamless repeating macaroon pattern and a short stack of macaroons will satisfy your sweet tooth too! The zip comes with 2 EPS, 2 JPG and 1 PNG high-resolutions files.
Design Links from Around the Web
Check out what's being shipped and talked about in the design, start-up, creativity and tech industries.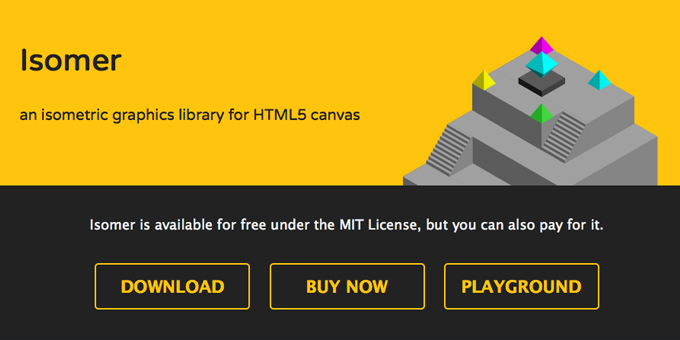 Isomer
Check out this fascinating isometric graphics library for HTML5 canvas on github.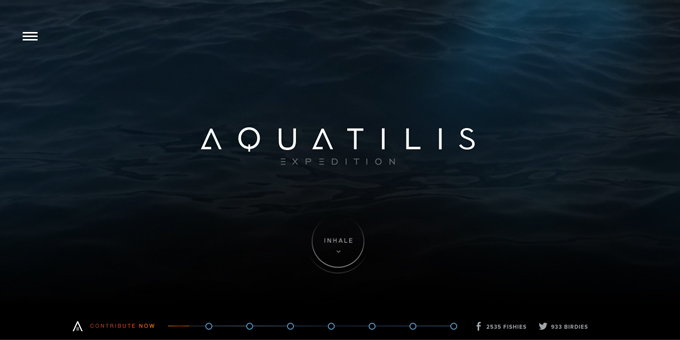 Aquatilis
A beautiful site that captures three years of research of sea life found 300 feet below the ocean surface.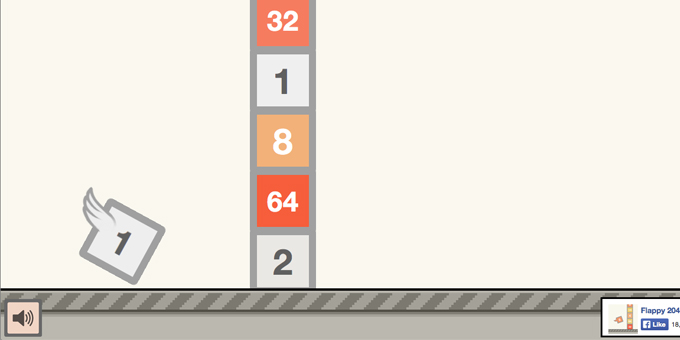 Flappy 2048
Do you miss Flappy bird? Then have a go at this browser-based adaptation of the recently popular iOS app. Warning: this game is also highly addictive.

Mini Mobile Robotic Printer
A successfully funded Kickstarter project, the mini mobile robotic printer allows users to print on the go.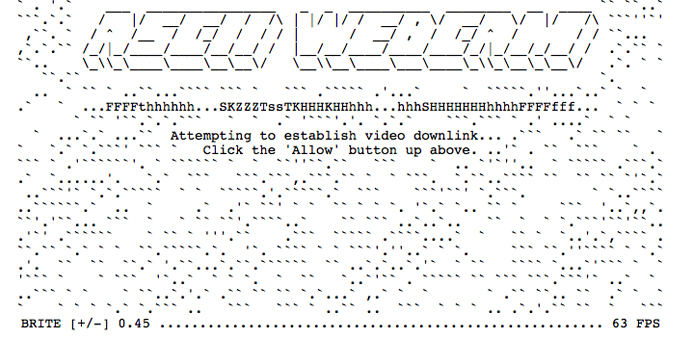 ASCII Cam
Using a webcam, users can capture a picture of themselves in ASCII characters.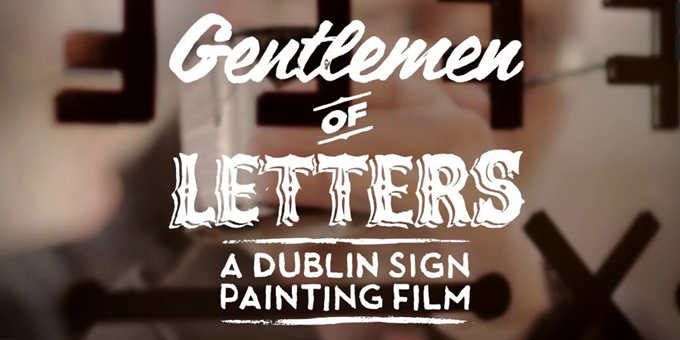 Gentlemen of Letters
Watch a short film on the culture and history of sign painting in the city of Dublin.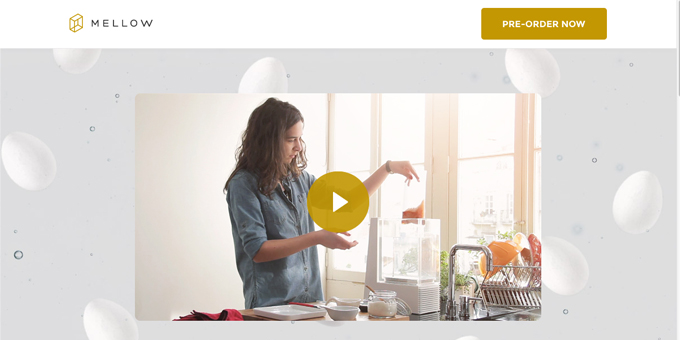 Mellow
Don't like to cook? Then this new kitchen robot that cooks ingredients for meals while you're away is just for you.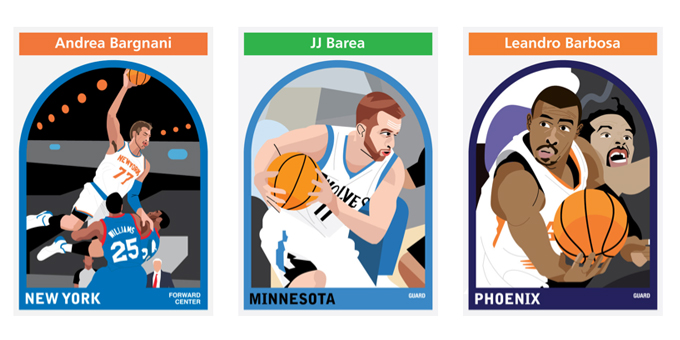 Every Player in the League
A Tumblr blog side project which attempts to capture every player currently in the NBA in a vintage illustrated basketball card style.

The Hipster Alphabet
A fun site of illustrations that combine the letters of the alphabet with various hipster accessories.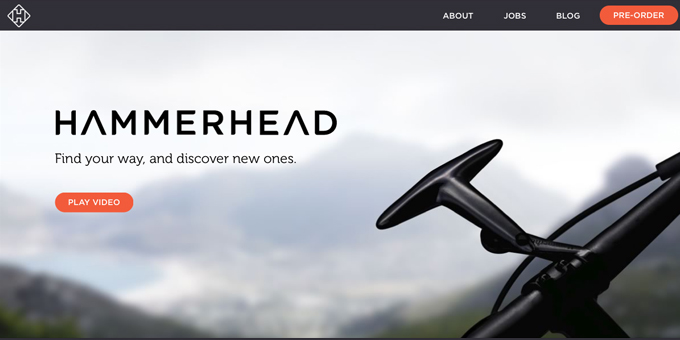 Hammerhead
An innovative piece of bike hardware that attaches to your handle bars and guides you through your per-determined journey by way of flashing LED light signals.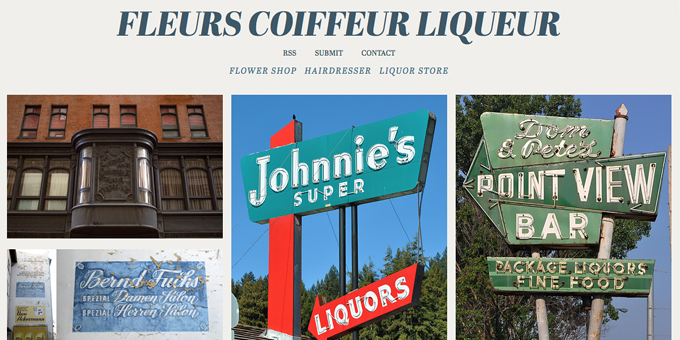 Fleurs Coiffeur Liqueur
A streaming blog of beautiful, vintage type signage.
Shopify 100k
This respected eCommerce platform just surpassed their 100,000th shop owner benchmark, and shared a celebratory post on their blog about it.
Game Mechanic Explorer
Browse this collection of concrete examples of various game mechanics, algorithms, and effects.
Improved Stripe Payments
Dive into this Medium post by Michaël Villar in which he discusses the behind the scenes of Stripe Checkout and ways in which animations can improve the payment experience.
Future Interface
Explore a blog that is archiving human computer interaction as imagined by science fiction movies.
Hemingway App
A new app that makes your writing bold and clear by correcting punctuation errors, grammar problems and much more.
Flickr 3.0
Yahoo has announced the launch of Flickr 3.0 in the Apple Store for iOS and in the Google Play Store for Android. It looks really well done!
Typedose
Need a little type inspiration? Explore this fresh typographic blog.
George & Jonathan III
Enjoy this unique interactive experience that plays tracks from the band while creating spatial pixel animations.
Ratio Coffee
A very fancy coffee machine that's focused on the details.
Getting started with hand lettering?
Free lettering worksheets
Download these worksheets and start practicing with simple instructions and tracing exercises.
Download now!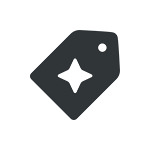 Creative Market