Sketchnotes From An Event Apart: Austin 2014
Our Chief Creative Officer, Gerren Lamson, has been sketching up a storm lately. Last week, we shared his sketch notes from the Circles 2014 Conference, and this week he's back with some more amazing sketchnotes, this time from An Event Apart: Austin 2014. The speakers at this conference were all-stars that you're sure to be familiar with: Jeffrey Zeldman, Samantha Warren, Chris Coyier, and Sarah Parmenter just to name a few. Whether or not you were able to make the conference, you'll enjoy these great sketches outlining some of the best quotes and points made by each speaker.
Understanding Web Design
Speaker: Jeffrey Zeldman
Twitter: @zeldman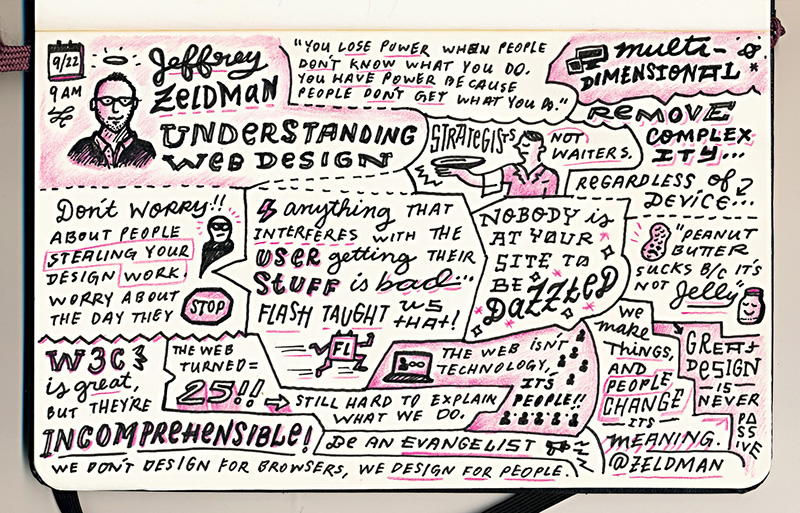 Guerilla Design Tactics
Speaker: Samantha Warren
Twitter: @samanthatoy

Designing Using Data
Speaker: Sarah Parmenter
Twitter: @sazzy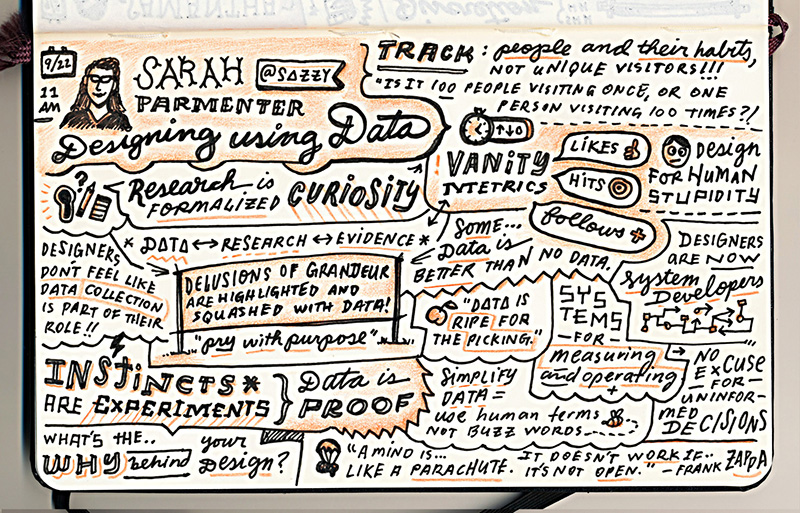 UX Strategy Means Business
Speaker: Jared Spool
Twitter: @jmspool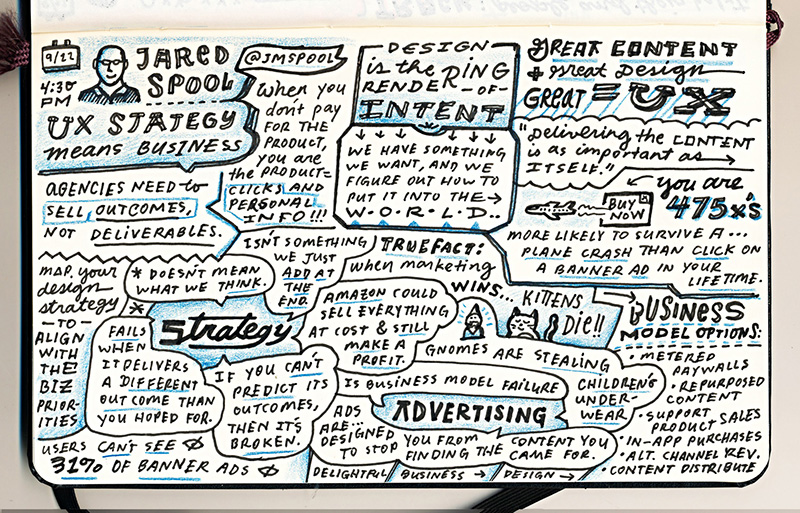 Screen Time
Speaker: Luke Wroblewski
Twitter: @lukew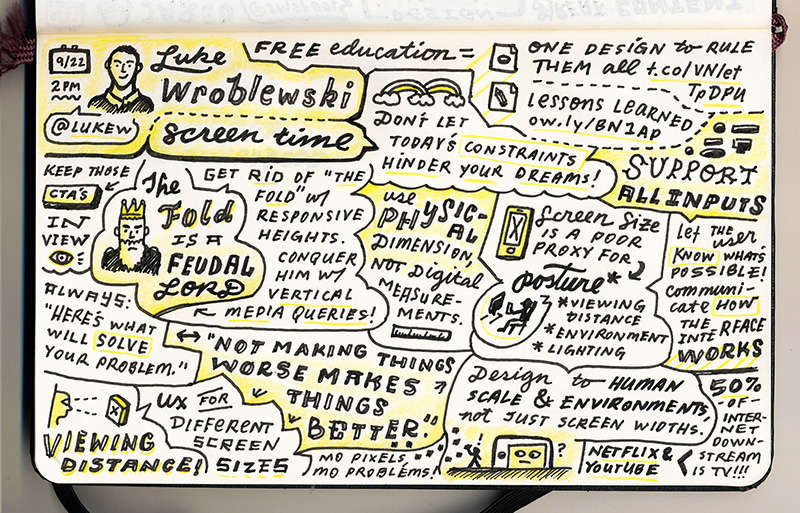 SVG is for Everyone
Speaker: Chris Coyier
Twitter: @chriscoyier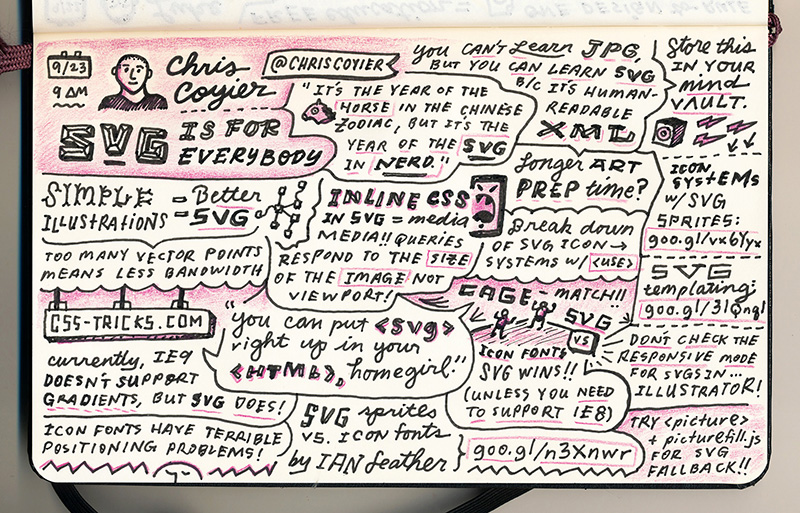 Touchy Subjects: Creating Content for Sensitive Situations
Speaker: Katie Kiefer
Twitter: @katekiefer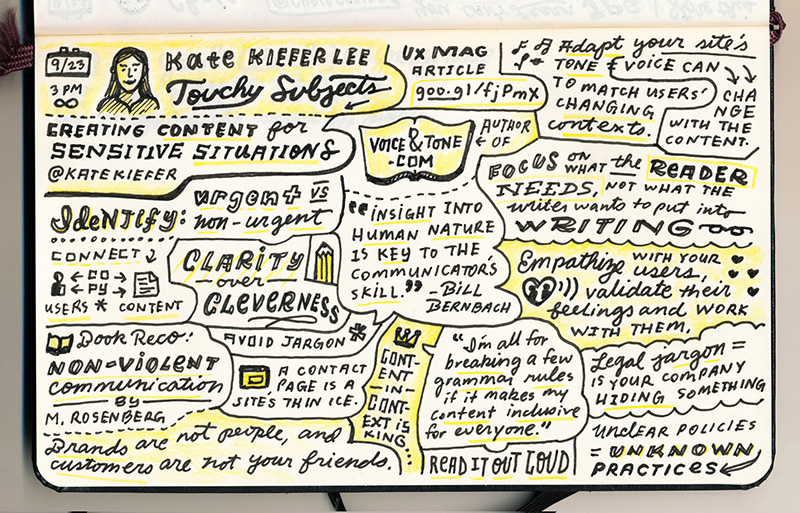 Mind the Gap
Speaker: Josh Clark
Twitter: @globalmoxie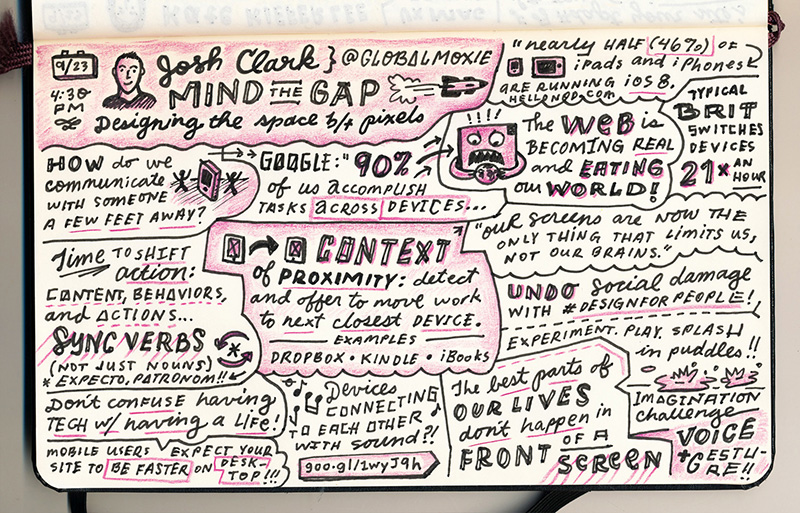 Show Us Your Sketchnotes
Now that you've seen Gerren's sketchnotes, we'd love to see any that you have done. Leave a comment below with a link to your own unique take on visual note-taking.
Getting started with hand lettering?
Free lettering worksheets
Download these worksheets and start practicing with simple instructions and tracing exercises.
Download now!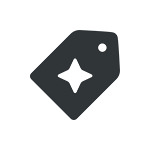 Creative Market