Creative Market Community Update for Apr. 28 – May 4
Each week, we'll be collecting and sharing a selection of new products and shop owners coming onto Creative Market, interesting activity that's happening in our community, and various design and technology links from around the web.
Here's our recap for the week of April 28th through May 4th, 2014.
Activity from Our Community
Ranging from news, product process, community initiatives, peer education and more, have a peak at what's happening in the Creative Market Community.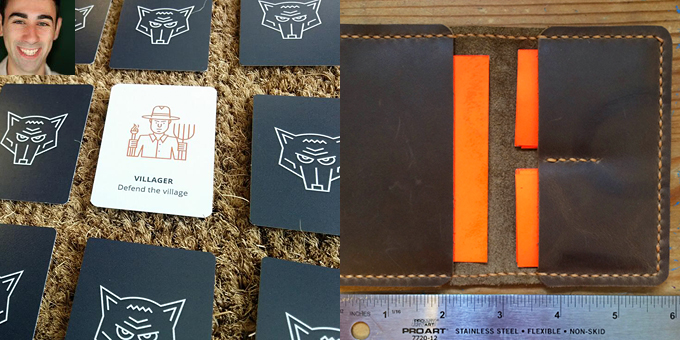 Mathew Sisson has been working on a side project called Werewolf Cards, and shared a peak of the prototype cards and carrier cases on Twitter. I'm not completely sure what the objective of the card game is yet, but it looks pretty sweet! Follow @playwerewolfco for updates.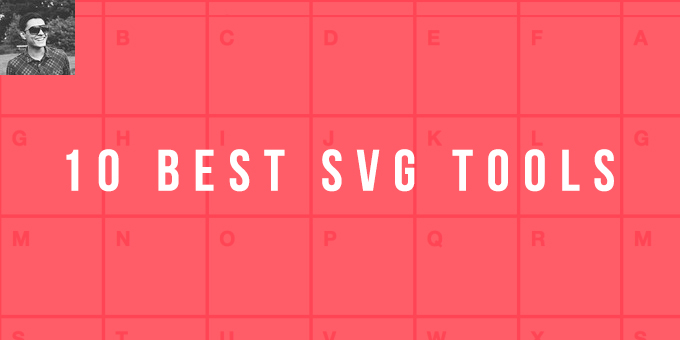 Ultralinx created a Top 10 List of the best tools currently available when it comes to working with SVG — very handy!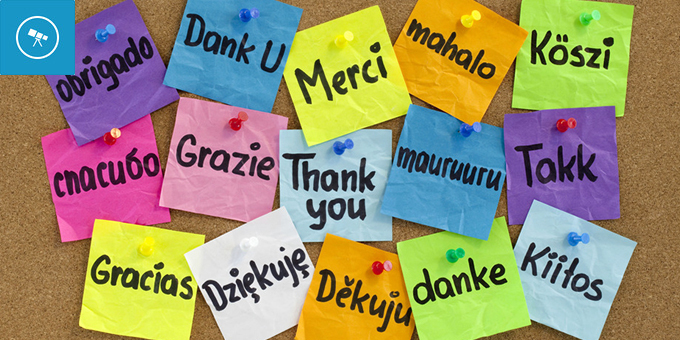 WPExplorer recently posted a short article on their blog titled, How to Translate your WordPress Website into Multiple Languages. In it, they reviewed 1 paid and 3 free options for accomplishing this valuable task.
Sam Jones (Sivioco) asked other members who would want to test out an upcoming set of Illustrator Actions in CS4, and then subsequently launched the product — InkBlock.
Designmodo wrote a post about How UX and Content Strategy Are Related and Why You Should Care — which is a great high-level introduction to the interdependent web-based subjects.
Matt Borchert shared a simple video tutorial on how to Give Dull or Faded Photos Life (or vice versa).

New & Noteworthy Shop Owners
Help us welcome some of the new, talented Shop Owners who've recently joined the marketplace.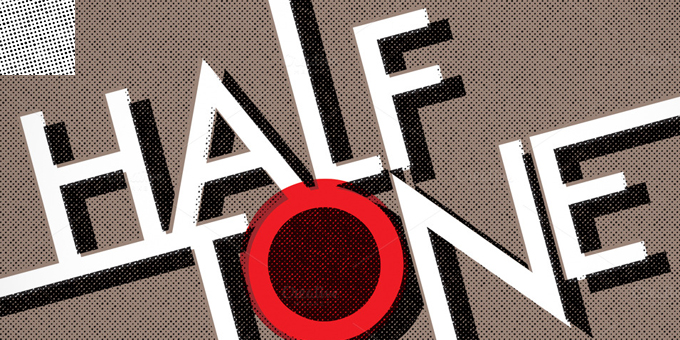 Halftone.us
Halftone.us kicked off their new Creative Market shop with three excellent halftone packs. We're so impressed with these initial product offerings; at an affordable price of $10-$15, each pack comes with dozens of high-quality files. Follow their shop to see what halftone goodness they might release next!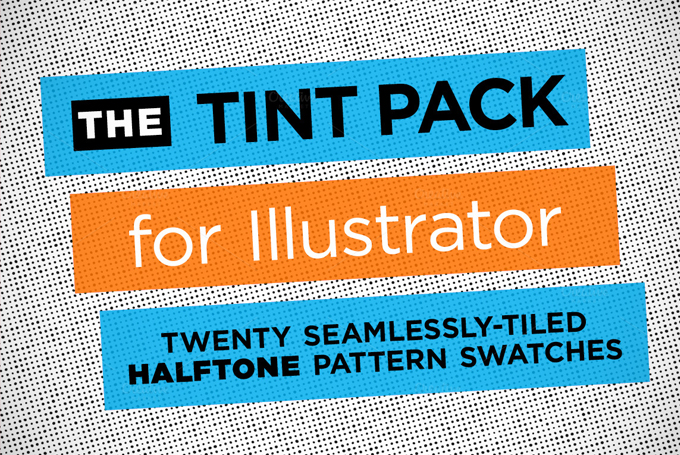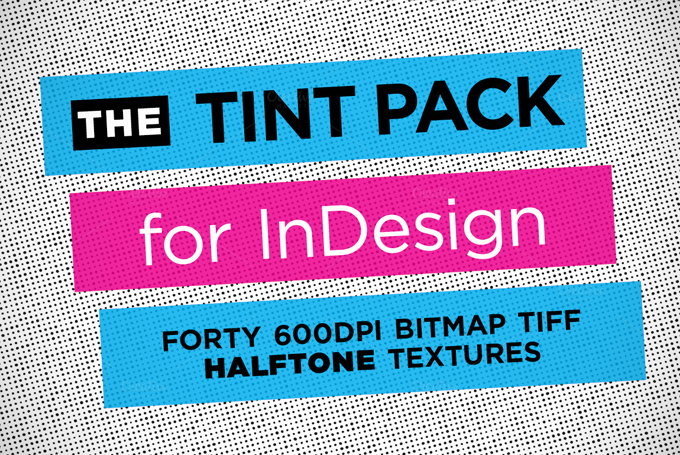 Check out the halftone packs (shown above) for Illustrator, In-Design, and Photoshop.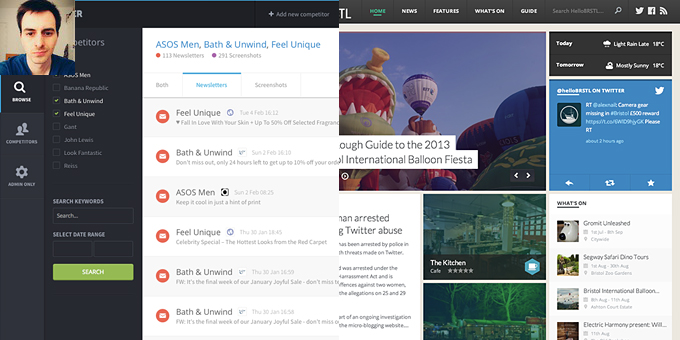 Dale Williams
Hailing from Bristol, England, Dale is a talented designer who excels at digital design projects. His latest is a fantastic Ghost theme called Uno. Follow Dale's Creative Market shop, and browse more of his work on Dribbble and Zerply.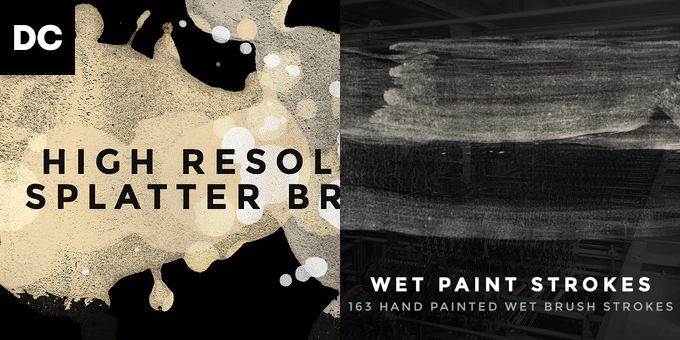 Designer Candies
Based out of Thailand, Designer Candies creates beautiful design resources. Their shop has hit the ground running with 3 incredible brush products (shown below). Don't forget to check out more of their work on Behance and follow them on Twitter too.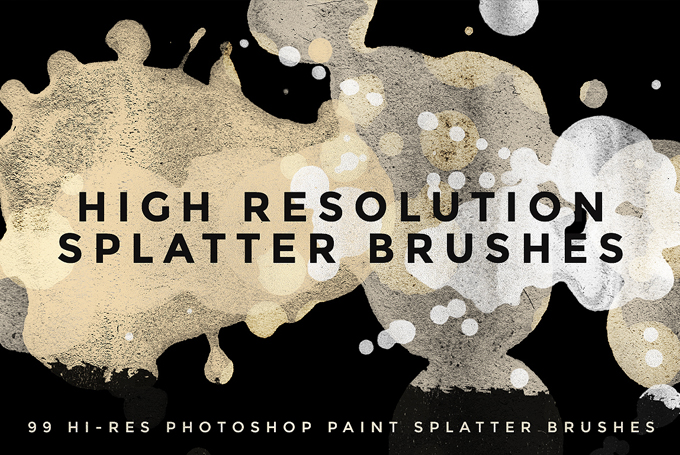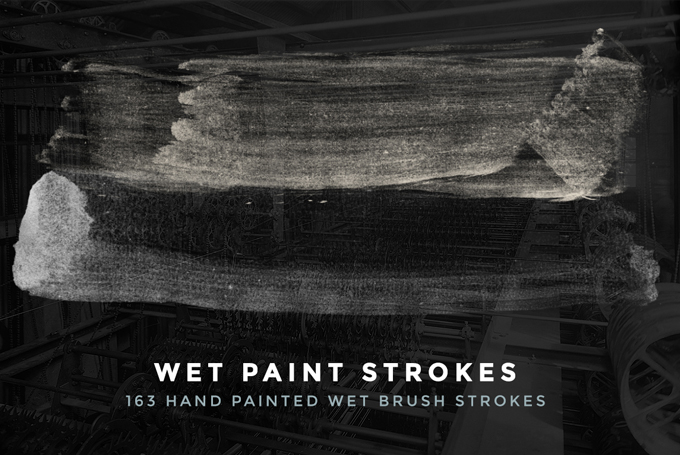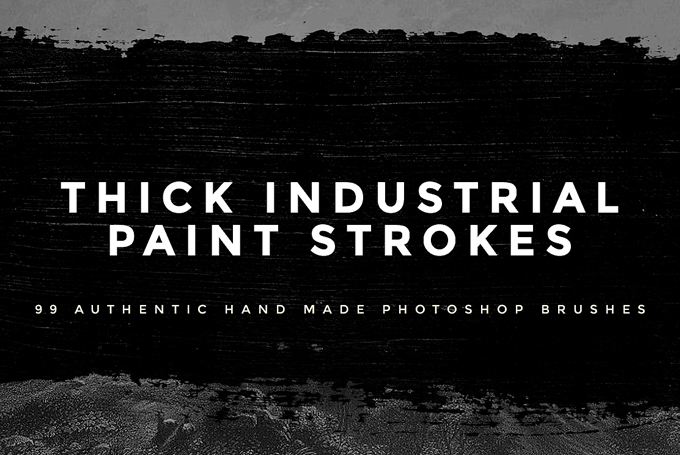 Check out: 99 Hi Res Paint Splatter Brushes, 163 Wet Paint Strokes – Brush Set, and 99 Thick Industrial Paint Strokes.


Natalia Kormina
A talented illustrator and vector artist from Russia, Natalia crafts playful, hand-drawn illustrations of all types. We see a bright and festive future for her Creative Market shop!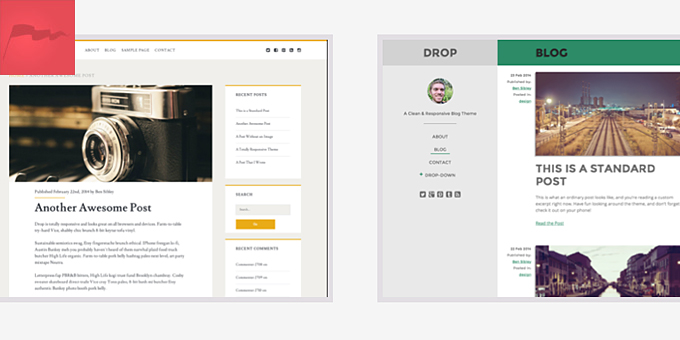 Ben Sibley (CompeteThemes)
Ben runs a neat little theme site called Compete Themes, and we can't wait to see what beautiful themes he'll be bringing to his Creative Market shop.
Fresh Goods from Last Week
Each week, we see tons of new, amazing design resources being added to the marketplace. Here's a selection of a few of our favorites from last week.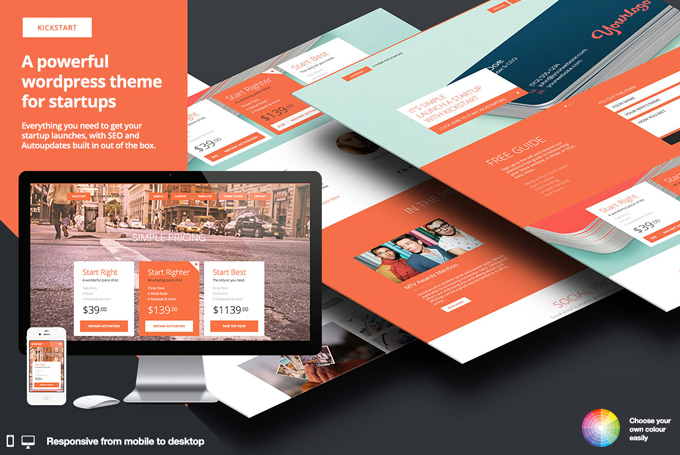 Kickstart – A powerful startup theme by Lean Themes
Built on Genesis Framework, Kickstart is a lean WordPress theme that was designed with Startups in mind. It contains all of the basic elements that Startups will need: Pricing, Contact, Blog, promotional blocks, and more.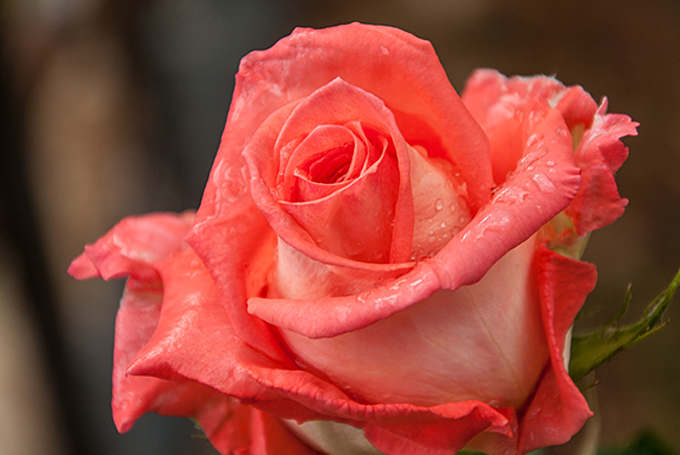 Rose by Photobus
A beautiful shot of a red rose in Spring sunlight. Make sure to check out these other rose, purple flower, and daisy flower shots by Photobus too!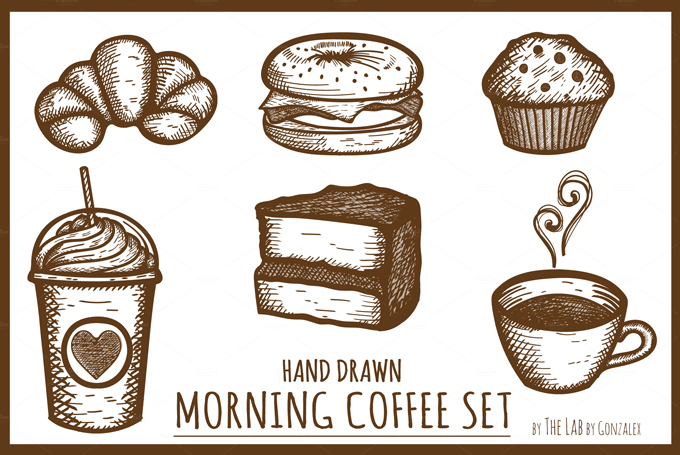 Morning Coffee – Hand Drawn Icon Set by thelab_by_gonzalex
Looking for coffee and breakfast foods as hand-drawn illustrations? Then look no further! This is the set for you.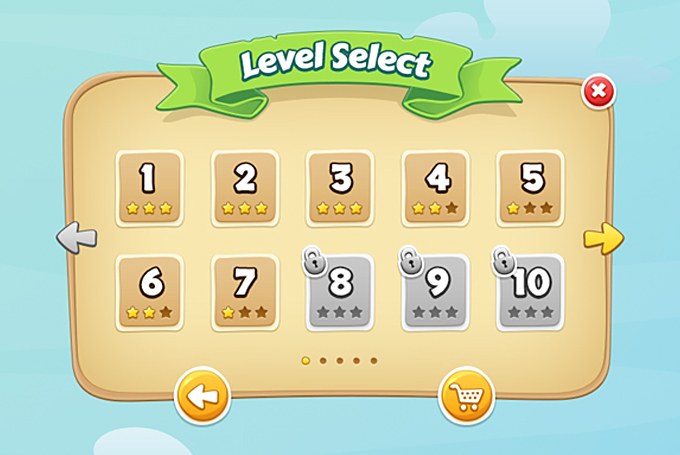 Mobile Game GUI by retro hipster
If you're like me and you've always thought about designing an iOS game, then check out this fun, colorful GUI template. It could be very useful for all of the menu, chrome and user interface elements of your game.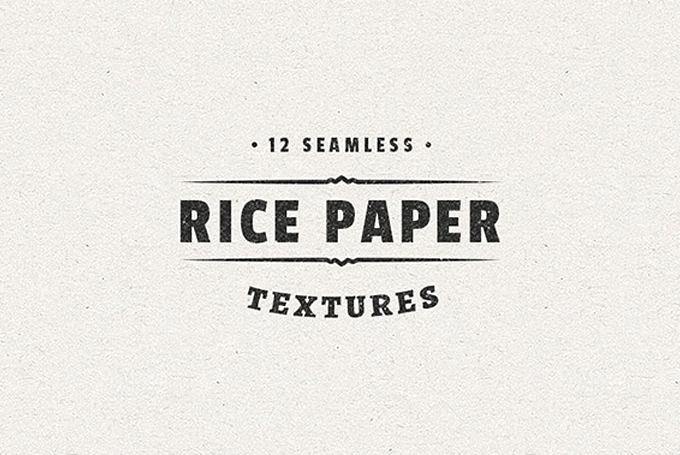 Seamless Rice Paper Textures by Medialoot
This flexible pack of delicate paper textures could come in handy for many types of design projects. The set comes as .PNG files and Photoshop pattern presets — making it easy to seamlessly repeat these textures to enhance your design work.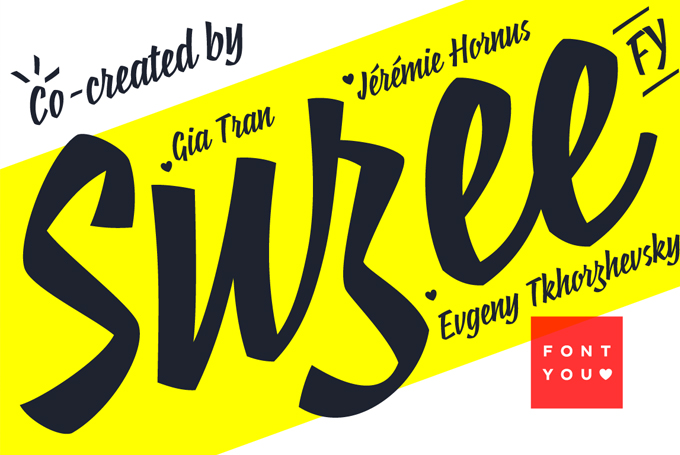 Suzee FY Regular by FONTYOU
A collaborative font project by Evgeny Tkhorzhevsky and the Fontyou team, Suzee FY is a semi-connected vintage script inspired by hand lettering with felt markers. With its condensed and sharp look, this font is perfect for any retro design project.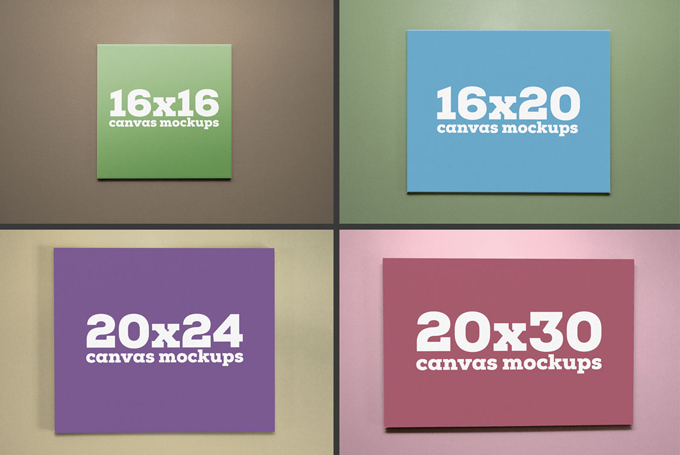 Canvas Mockup Bundle by Saunter Studios
Show off your latest print designs with these easy-to-use canvas mockups. This pack features high-resolution 300 DPI file sizes, with straight and angled template shots.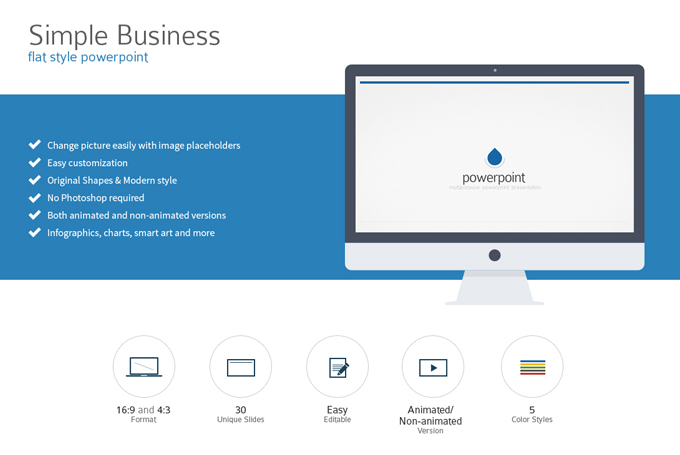 Simple Flat Style PowerPoint by iDny
A simple and modern PowerPoint presentation template with fully editable slides. This product comes with 30 unique slides and 5 color schemes. Watch a video about the product by the shop owner.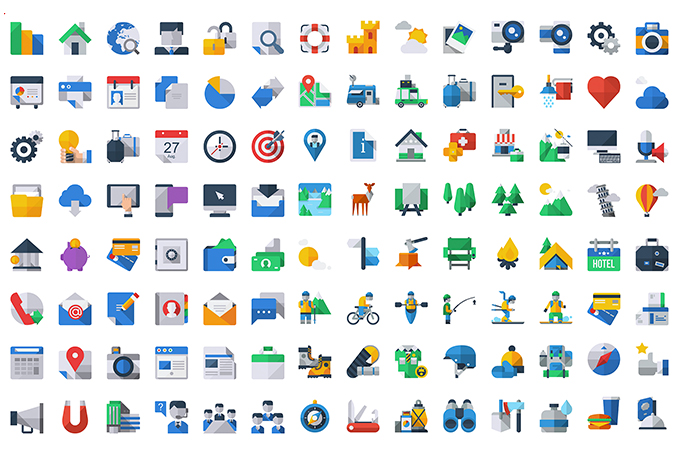 170 Flat Icons Set by Robert.F
What a deal! Get 170 expertly crafted, flat illustrated icons for only $20. The set comes with EPS and PNG files exported at different sizes.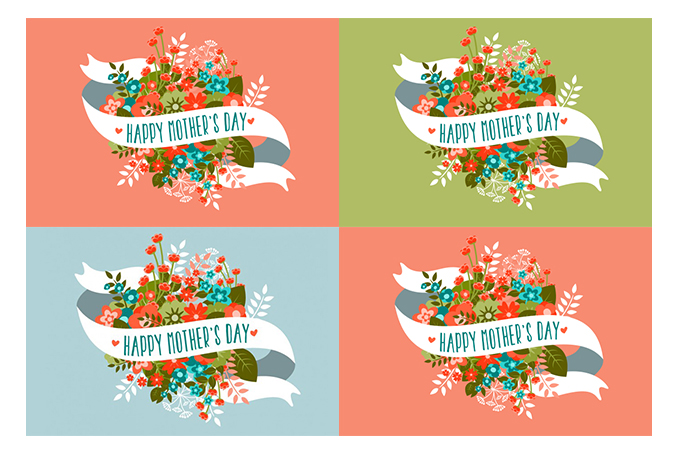 flower mother's day by retro hipster
With Mother's Day fast approaching, grab this beautiful bouquet illustration and make your mom a card today!


A5 Magazine Template by batebata
This is a professional A5 In-Design magazine template that can be used for any type of industry. It comes with 29 custom pages in A5 (portrait) format at 300 DPI resolution with print-ready bleeds. Check out this demo of it in action on Issuu.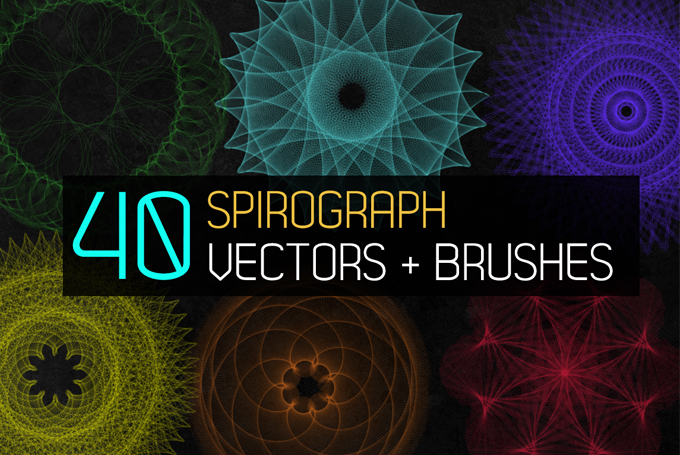 40 Spirograph / Guilloché Patterns by 7oanna
Spirograph kits were all the rage for kids in the 80s. Now, you can relive the excitement with this excellent pack of 40 illustrated swirls.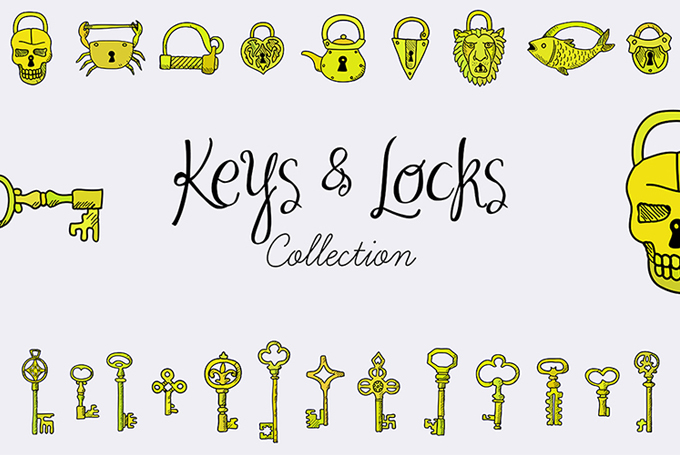 Keys & Locks set by WINS Doodle shop
Do you love keys? Then check out this hand-drawn set of 15 vintage keys and 18 antique locks! The pack comes with 2 additional seamless patterns of the drawings — all in EPS 10 files and 300 DPI jpegs. Unlock your project's potential with this fun doodle set today!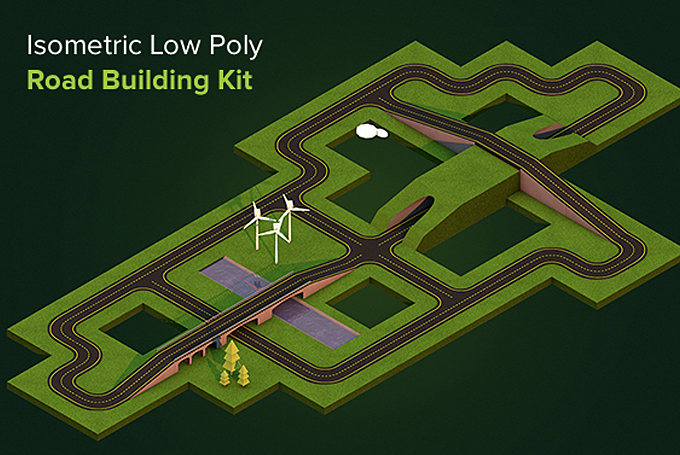 Isometric Low Poly Road Building Kit by Alex Oda
I like a good piece of poly artwork, but when someone pairs it with an isometric landscape, I can't resist loving it. Alex has put together 20 hand-crafted tiles on separate layers in a PSD that contains roads, intersections, water and more — so that you can build a little isometric poly world of your own.


Ukulele by ZedProMedia
A classy high-resolution (5616x3744px) shot of a Ukelele on a wooden floor.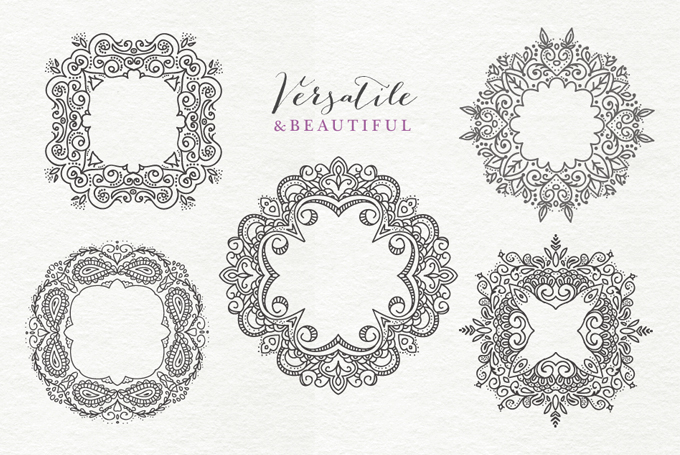 10 Gypsy-Style Frames & 5 Bonus Logos by Nicky Laatz
Ornamental frames are always in style, and this set by Nicky is just stunning. The files come as vector (CS2, EPS), raster (PSD) and transparent PNGs. Plus, the set comes with 5 bonus logos too!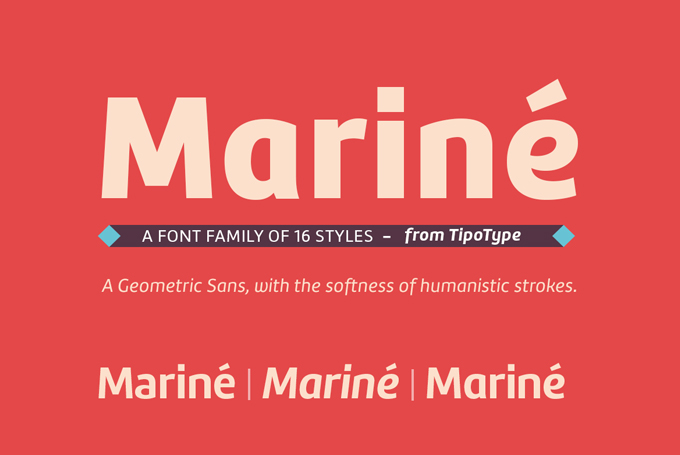 Mariné Family by TipoType
You can never have too many classic sans serif typefaces, and this geometric sans with soft humanistic strokes is not one to miss! For just $29, you get 16 weights / italics as a robust font family that's ready for action in your projects.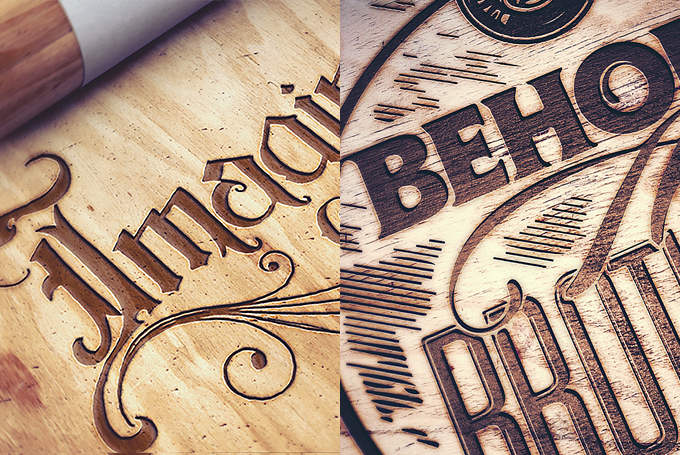 Engraved Wood Logo Mock Ups by Mucahit Gayiran
A high-quality pack of 4 templates that will help you display your artwork and logos as wood engraved mockups. Try one out for free, compliments of the creator!
Design Links from Around the Web
Check out what's being shipped and talked about in the design, start-up, creativity and tech industries.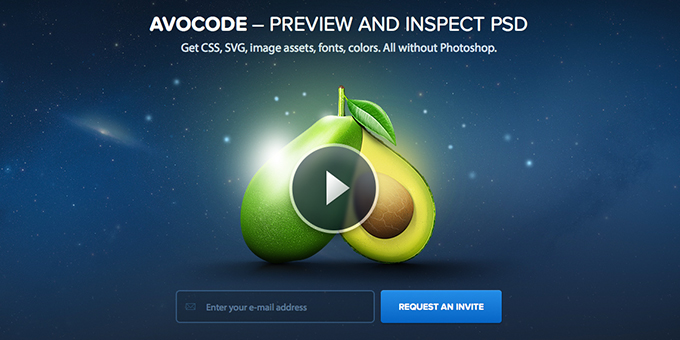 Avocode
Sign-up for this upcoming platform that lets designers and developers preview and inspect PSDs. Get CSS, SVG, image assets, fonts, colors and more without needing Photoshop.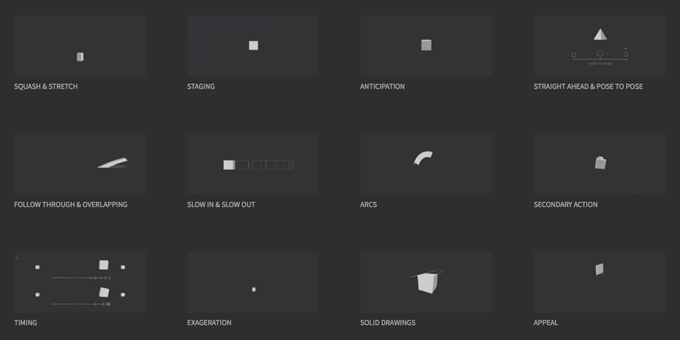 12 Principles of Animation
Enjoy this simple Tumblr blog that displays examples of the 12 basic principles of animation.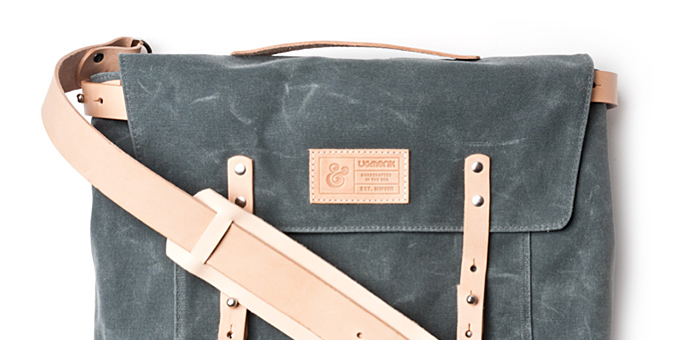 Waxed Canvas Messenger Bag
Ugmonk recently launched a new hand-crafted messenger bag that's quite beautiful.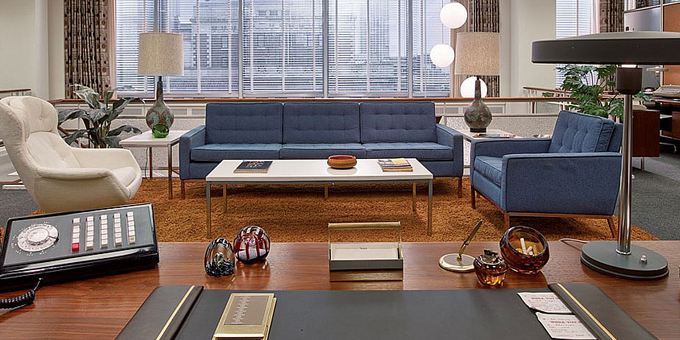 Mad Men Sets
Get a peak behind the curtain of the beautifully designed interior sets of the popular AMC show, Mad Men.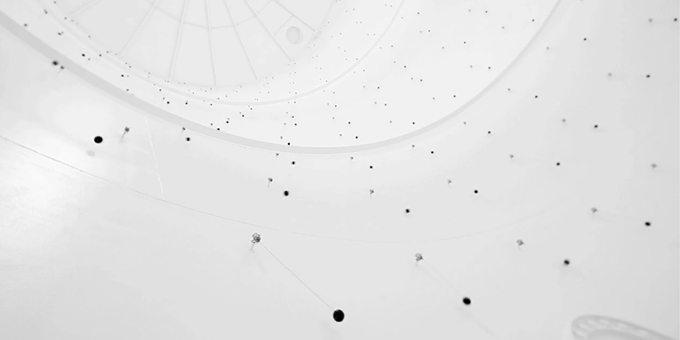 Zimoun
Check out this installation artist who has summarized their recent work in a mesmerizing video. Their work is described as sound architectures, sculptures and installations.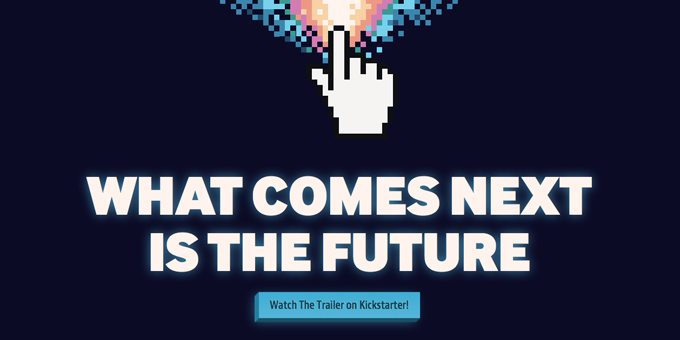 Future Is Next
Currently being funded on Kickstarter, this documentary project is about the web and its future through the lense of leaders in the industry. The project is the brain child of Bearded Studio.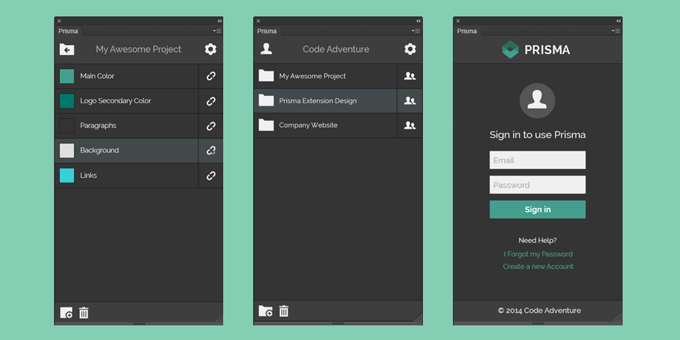 Code Adventure — Prisma
Check out this new way for designers to simplify their workflows, create global color swatches and manage projects — all from inside of Photoshop!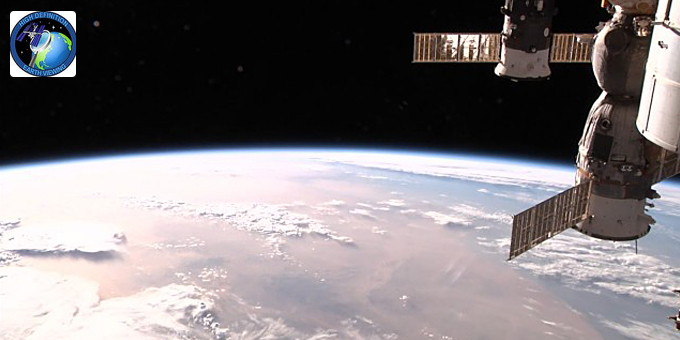 Earth Viewing Experiment
Through Ustream, now you can see how the space station Columbus views the Earth in HD. The feed streams line when it's up online.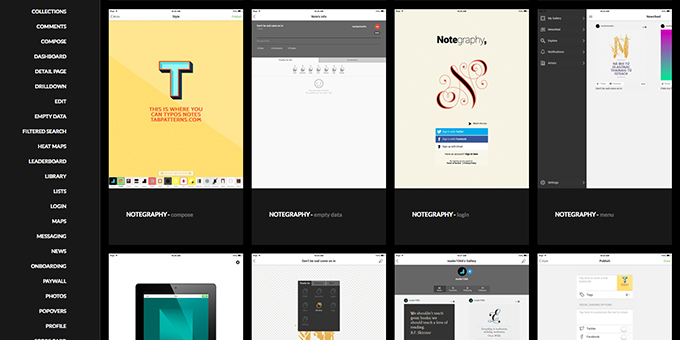 TabPatterns
A collection of UI design patterns found in Tablet experiences.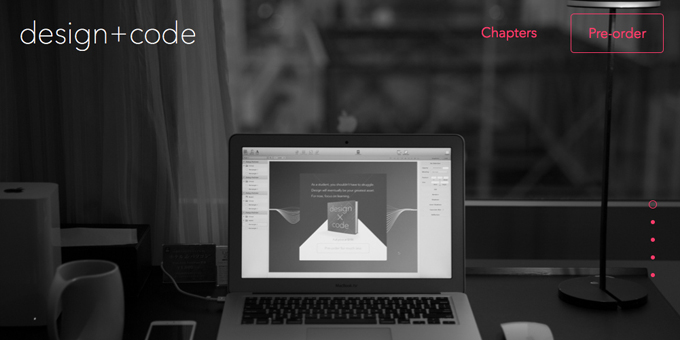 Design+Code
Learn how to build an iOS app from Sketch to the App store by learning iOS design and Xcode with this $50 book.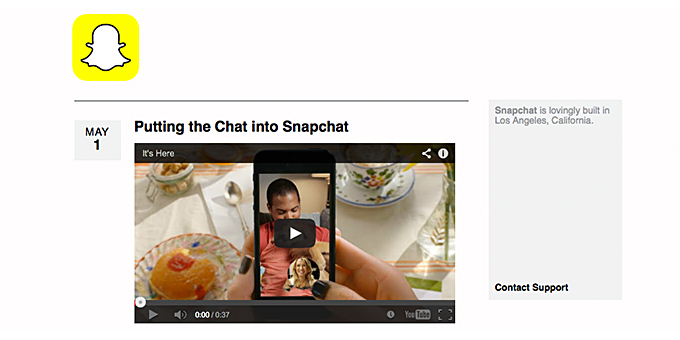 Snapchat Chat
Snapchat made a huge update to their popular app — allowing users to text and live 'facetime' chat with each other.


Foursquare Future
Enjoy this latest blog post from Foursquare about their future and a peak at a new app called Swarm.
Designer Duds
A medium article by Mills Baker that expounds upon the idea that design has won it's seat at the proverbial company table, and that it might also be losing it.
Learning the Hard Way
Read an honest blog post by Meagan Fisher (aka Owltastic) about the realities of trying to run a one-person design studio.
JIF / GIF
A modest proposal by Andy Baio that attempts to define 'JIF' as the format and 'GIF' as the culture.
A Formula for Speaking Fees
Read a great post by Jenn Lukas about what speakers should be charging for giving talks at conferences.
Favorite Typefaces by Lead Designers
A simple post on TypeWolf that shares the top 3 favorite fonts of industry-leading designers.
Uncommon Sense
An 8-part video series of advice to entrepreneurs from Derek Sivers, the founder of CD Baby.
Designation.io
Want to learn how to design for the web? Join this Chicago-based web design program, where students can learn design and companies can hire new talent.
PlaceIt
Explore this free screenshot app marketing tool that offers templates and more.
Letter to a Junior Designer
Read a thoughtful post by Cennydd Bowles about the challenges facing talented young designers, from the perspective of a veteran.
Getting started with hand lettering?
Free lettering worksheets
Download these worksheets and start practicing with simple instructions and tracing exercises.
Download now!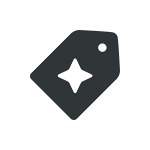 Creative Market