Creative Market Community Update for Apr. 7 – 13
Each week, we'll be collecting and sharing a selection of new products and shop owners coming onto Creative Market, interesting activity that's happening in our community, and various design and technology links from around the web.
Here's our recap for the week of April 7th through 13th, 2014.
Activity from Our Community
Ranging from news, product process, community initiatives, peer education and more, have a peak at what's happening in the Creative Market Community.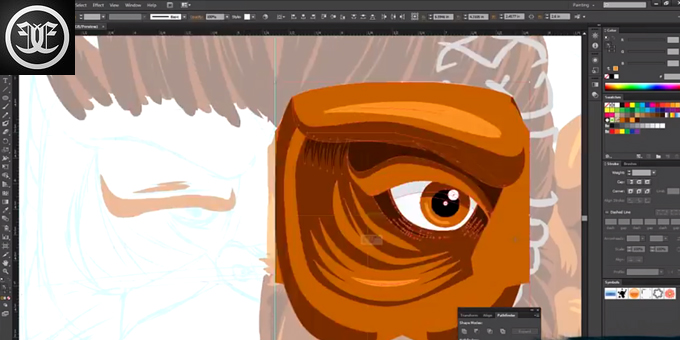 Evan Eckard has been growing a fantastic collection of design tutorials on his Youtube channel. He's a talented designer who shares many in-depth illustration techniques that a lot of designers would be interested in learning.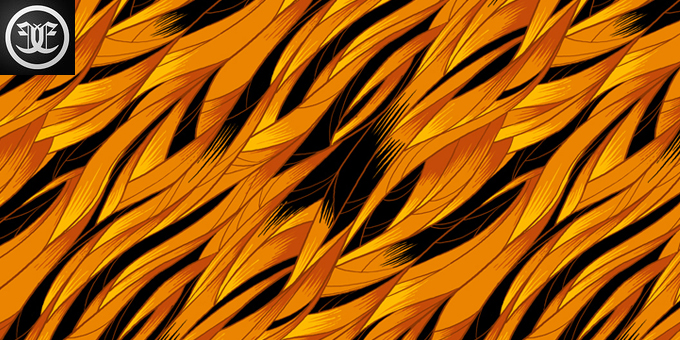 Evan also has a Creative Market shop, where he offers some really nice graphic resources — including this Bonefire Pattern shown above, which is very nice.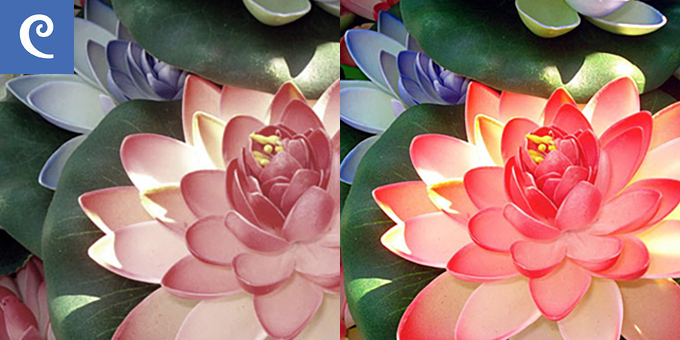 Designmodo shared about how to use CSS filters and what they can do for your photography on a web page.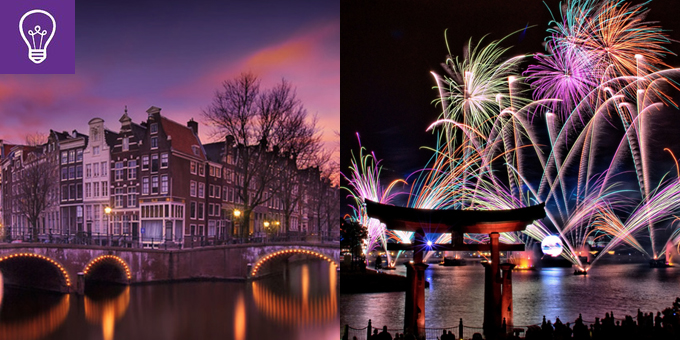 Inspiration Feed posted a blog post of 60 inspiring images that display the power of long-exposure photography. To learn more about how to create long-exposure images, read through this blog post by Elliot Hook, and give it a try. You might make some good sales if you bring the right long-exposure photos to the marketplace.


Ken Weaver, our Director of Customer Support, has been cooking up some nice illustrations and posting them on Threadless under the moniker Herman Melville. His first printed shirt, Triceratops Trust Fall, is now available for sale and you can order one here. His second shirt, Manifest Chestiny, was a collaborative effort with Creative Market member Khandishka, and is currently up for voting now.
Are you on Behance? Kazi Mohammed Erfan started a discussion thread asking other Creative Market members to share their Behance profiles. Join in and share yours with the community too!
New & Noteworthy Shop Owners
Help us welcome a few new Shop Owners who've recently joined the marketplace.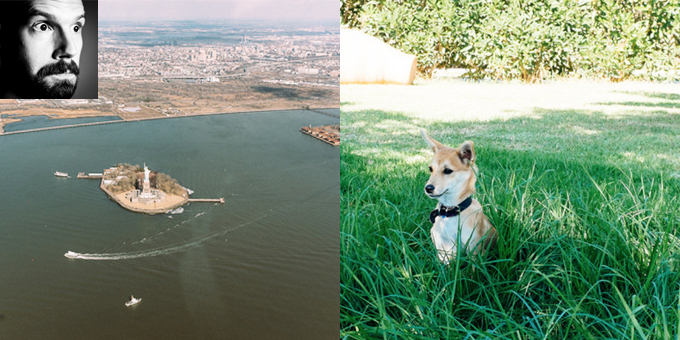 Leslie Owensby
Leslie is a talented photography whose been sharing his photos on Flickr since 2005. We can't wait to see what work he brings to the his new Creative Market shop soon.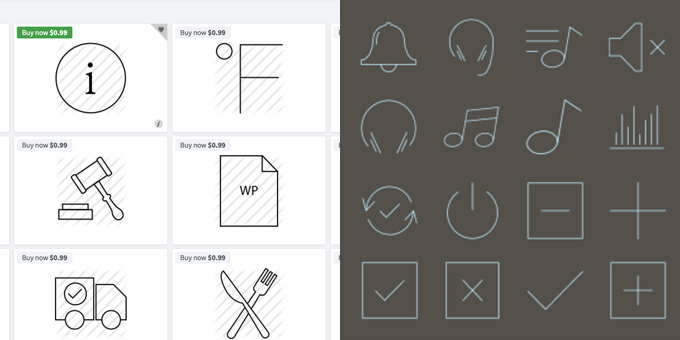 Burcu Çanaklı
Using the moniker IconDuck, Burcu creates beautiful, simple icon packs that we expect to see in his new shop on the marketplace soon.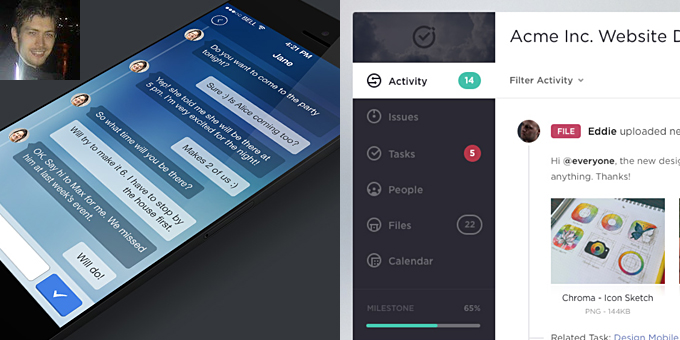 Onur Oztaskiran
Based in San Francisco, Onur designs sophisticated, modern WordPress themes that are perfect for many different business projects under his brand, Theme Kioken. In particular, Super5 looks very promising. Follow his Creative Market shop to get notified when he posts theme products for sale. Also, check out his website and follow him on Dribbble.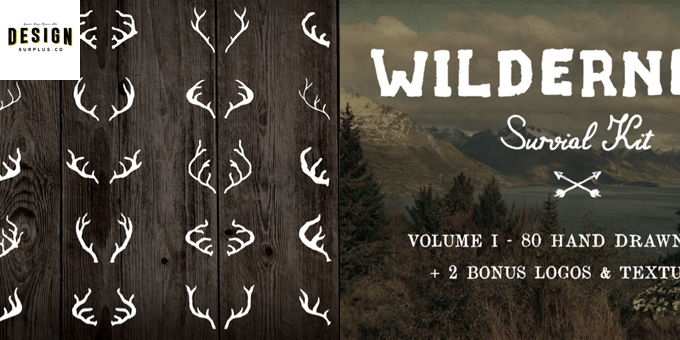 Jade Newman
Jade runs a bespoke design resource site with his business partner Martin called Design Surplus, which offers beautiful, hand-crafted assets that they plan to bring over to their new Creative Market shop. We can't wait to see what they might come up with next for the marketplace!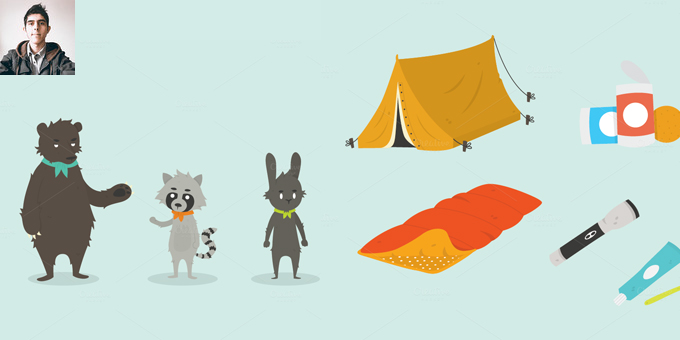 Rigo Ortiz
Based in San Antonio, Texas, Rigo is a talented designer and illustrator who shows a lot of promise for high-quality products in his new Creative Market shop. His first product, Camping Animal Vector Set, is an absolute gem; it could be used in a corporate identity, marketing campaign, or animated in a video. Check out his Dribbble, Behance, and personal website for more work.
Fresh Goods from Last Week
Each week, we see tons of new, amazing design resources being added to the marketplace. Here's a selection of a few of our favorites from last week.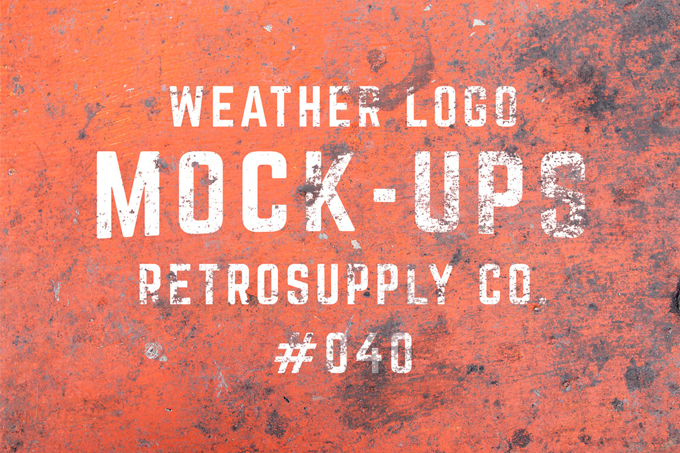 12 Weathered Mock-Ups [20% Off] by RetroSupply Co.
Another great product by Dustin, this pack of weathered mock-ups can help you create an instant distressed sampling of your logo, signage and illustration projects. Plus, it comes with 6 typographic logos and is currently 20% off.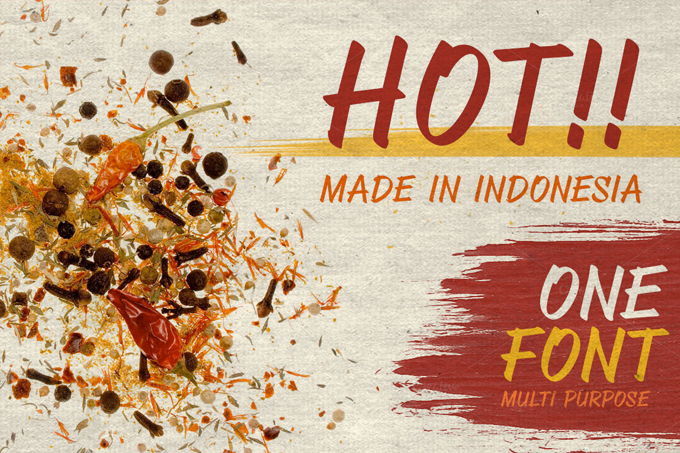 Abovea – 50% OFF by Vast
Designed by using freehand brush strokes, this angled sans serif display font offers a friendly, approachable vibe. For it's release, the font is 50% off until April 15th, and provides users with great language support too.


Mistery – Grunge Cinematic Textures by Illusiongraphic
Sometimes, a moody, dark and brooding background is needed to set the tone. This pack of 8 high-res cinematic images is the perfect asset for that occasion.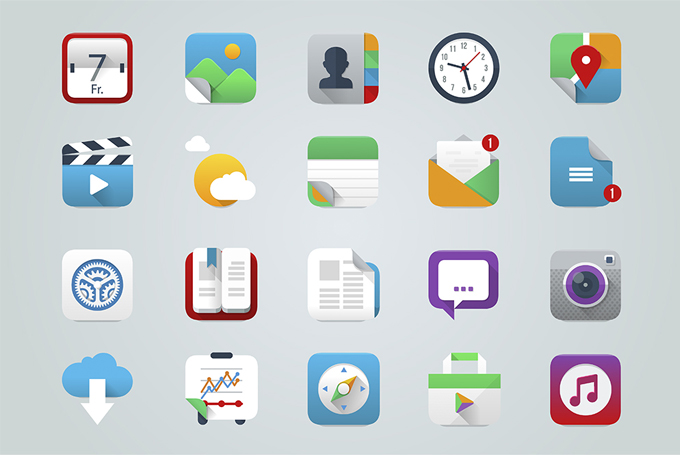 App & UI Icons IOS Style by Robert F.
Looking for a great set of flat app icons at an affordable price? Then look no further. This classic set of 20 icons comes in both vector and raster file formats.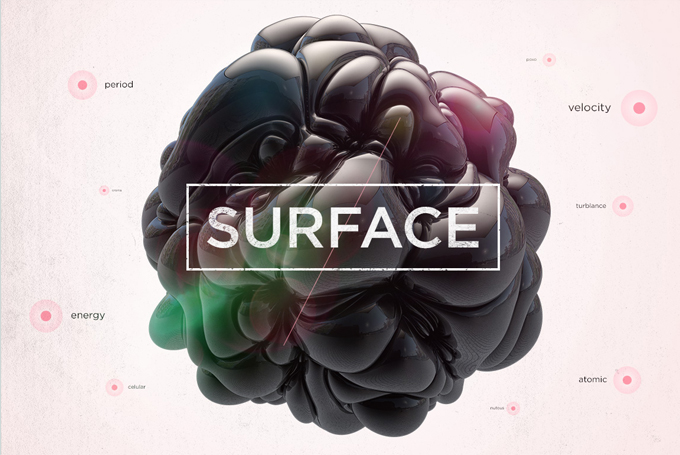 12 Surface Shapes by RuleByArt
These textural orbs are ready to be take your project into the future. Whether you use them as a visual identity system for a brand or as illustration elements, you're sure to draw tons of attention with these innovative and unique graphics.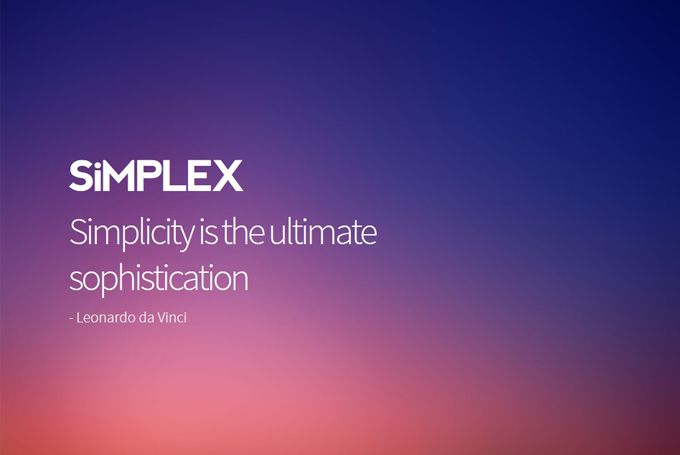 Simplex Business PowerPoint by AWSM Designs
Make your statistical presentation shine with this modern, infographic driven powerpoint deck.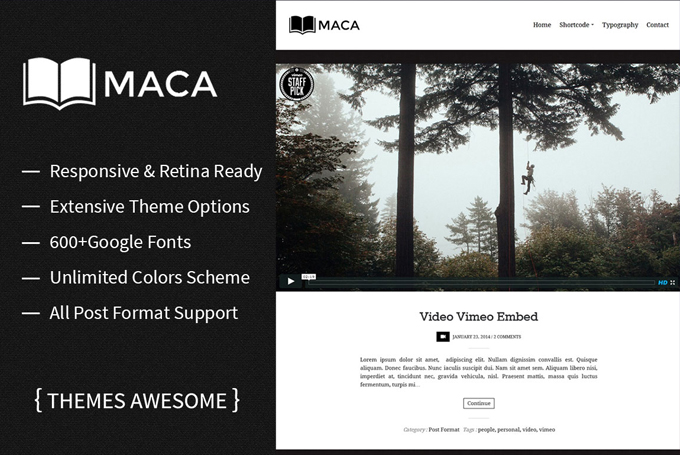 Maca – Responsive Blogging Theme by Themes Awesome
With extensive options, this responsive and retina-ready WordPress theme is modern and minimal — making it perfect for any professional or personal blog projects.


Set of 25 Coffee Cups Photos by Patternalized
Anna sure has drank a lot of coffee! Enjoy this collection of 25 beautifully shot coffee cup photos, which are great for many design project uses.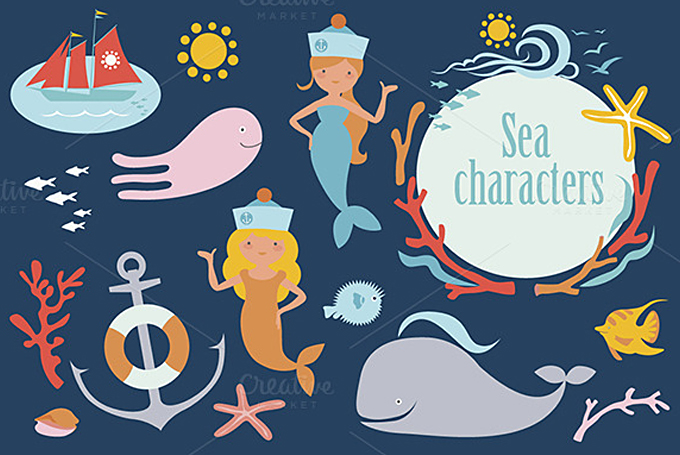 Sea characters by MilkSilk
Take your design project to the bottom of the sea, with this fun set of nautical illustrations. The pack can even be turned into repeating patterns, and comes in EPS and SVG file formats. Don't miss the sea adventure set too, which could be paired with this product.


Vintage wooden alphabet. Flat style by VasilkovS
Excellent for fun, friendly headlines, this set of raster and vector wood letters comes in light and dark. Plus, it contains a dozen wood signboards to make putting together stylish badges simple and easy.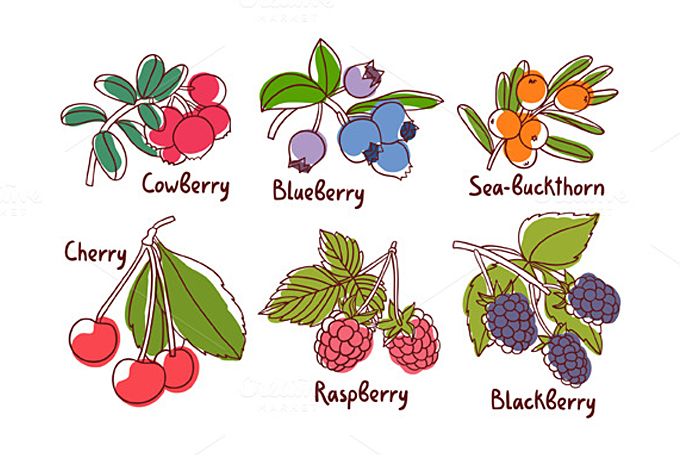 Berries by Stolenpencil
This delicious set of 12 hand-crafted fruit illustrations has a fun, easy-to-change offset coloring style. Don't miss this complimentary repeating pattern set too.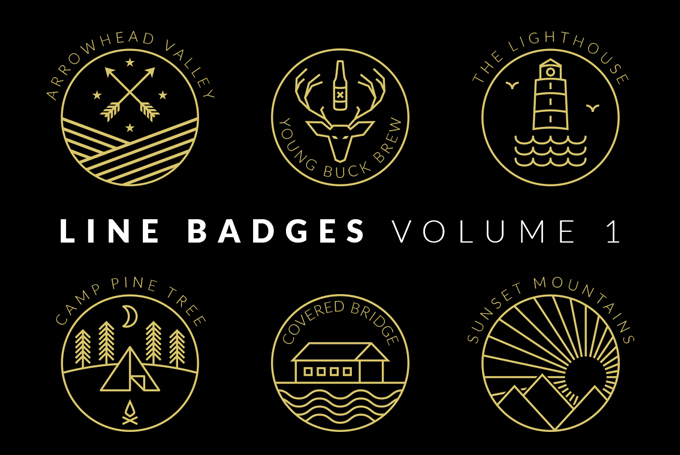 Line Badges – Volume 1 by Adrian Pelletier
By mashing up beautiful line work and the concept of badges, Adrian is offering a nice little pack of customizable seals as AI and PS file formats. Also, don't miss his Vintage X logo elements pack, which could play nicely with these line badges.


High Jinkies by Comicraft Fonts
Pow! Bam! If you're using a comic book look in your design project, then look no further for your font! High Jinkies comes in 2 weights (400, 700) and 2 styles (closed and open); it has a great youthful and energetic feel, and could pair well with many other comic fonts from this shop, such as Zoinks and Foom.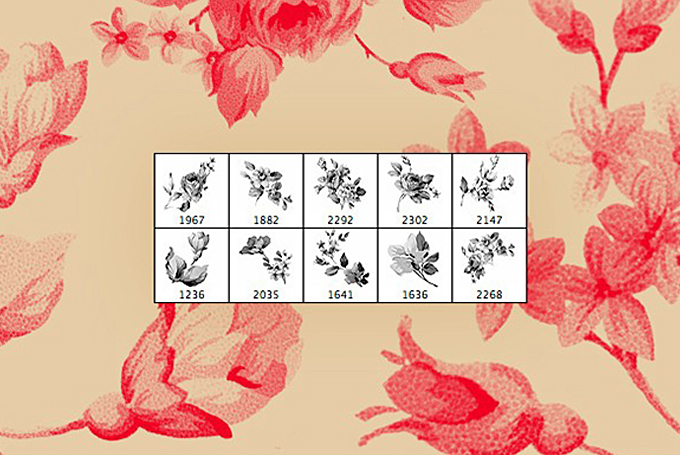 Vintage Floral Photoshop Brush Set by Medialoot
Add a touch of vintage floral to your project to elevate it to a sophisticated level. This elegant .ABR brush set also comes as .PNG files, and is perfect for creating beautiful patterns too.


Le Petit Parisien by The Pen & Brush
Enjoy this hand-drawn display font imbued with the charm of Paris. It's openness and playful letter-forms make it great for giving projects a warm and friendly feel. Don't miss its script counter-part, Brooklyn Girl — which pairs quite nicely with Le Petit Parisien.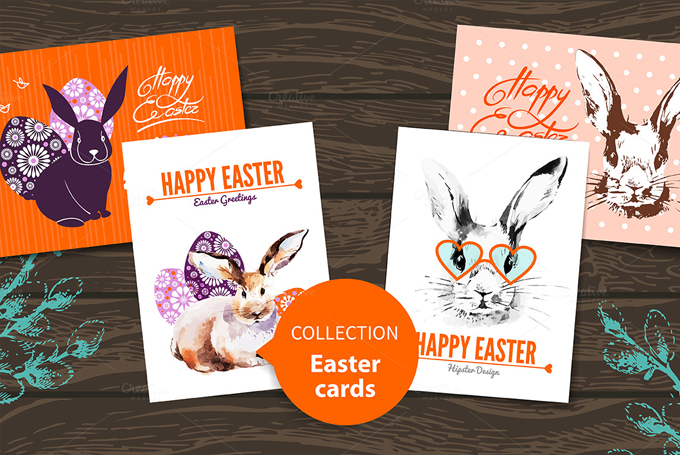 Set of Easter Cards by Elena Pimonova
With Easter almost upon us, Elena put together this beautiful pack of Easter cards that are sure to be well-received by anyone that you give them to.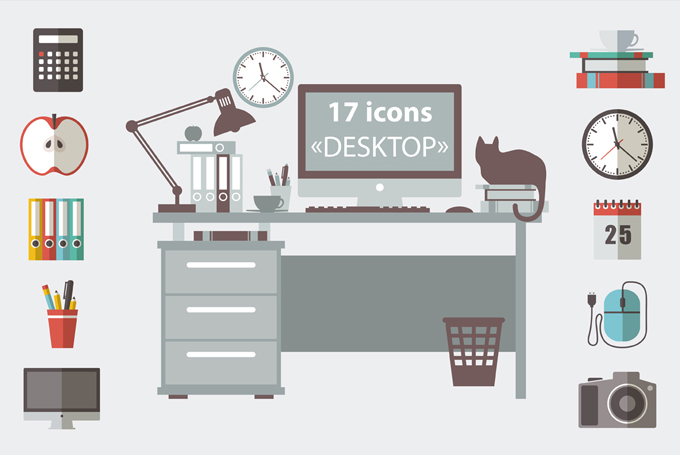 Desktop by moryachok
Use this affordable flat illustration pack to communicate your workspace, tools and more in your personal design portfolio website.

Coloro UI Kit by Darius Dan
If you need a full-blown, retro user interface set to expedite your digital project, then Coloro is definitely the way to go. Using a vintage color palette, this kit is packed full of useful widgets, infographics, buttons and more.
Design Links from Around the Web
Check out what's being shipped and talked about in the design, start-up, creativity and tech industries.

Twitter Profiles Redesigned
Twitter announced that it's now moving to a more robust design for user profiles; the redesigned framework is being rolled out over time.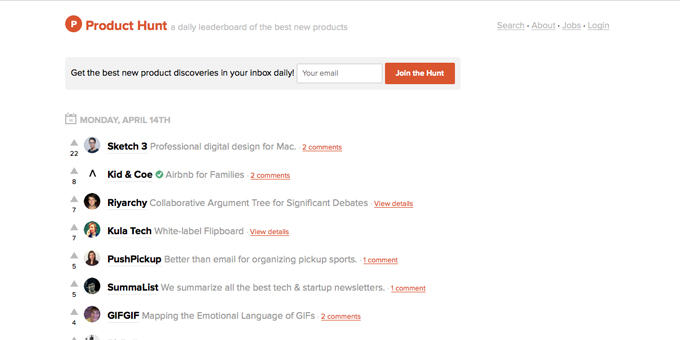 Product Hunt
Created by San Francisco start-up blogger Ryan Hoover, this new daily leader-board displays digital platforms that are being shipped and relative social rankings of their launches too.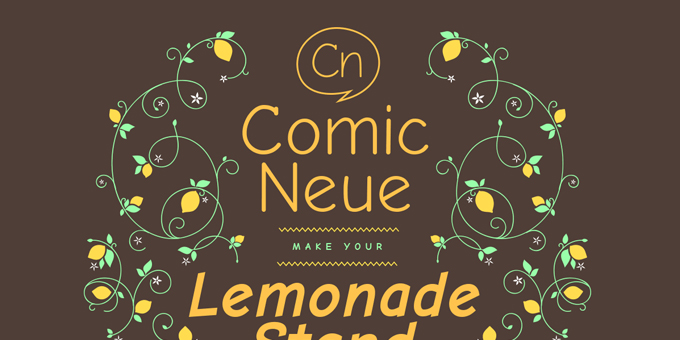 Comic Neue
Designer Craig Rozynski re-imagined the distasteful comic sans as a decent typeface system, which comes in regular and angular. And the best part is — it's free!

Craft Plus
An upcoming platform that will offer resources and education about building with Craft CMS. Sign-up to be notified when it launches.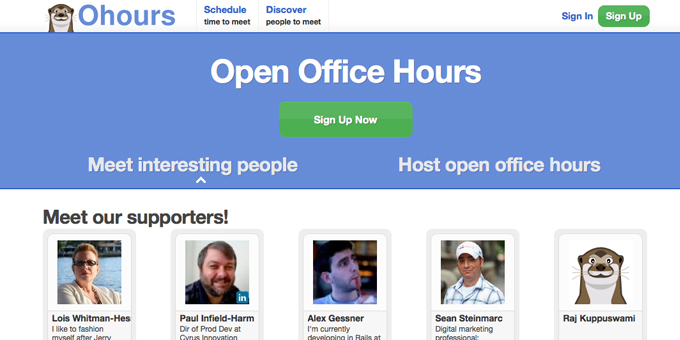 Open Hours
A social site that makes it easy to host a user-driven interview or conversation through Skype and much more.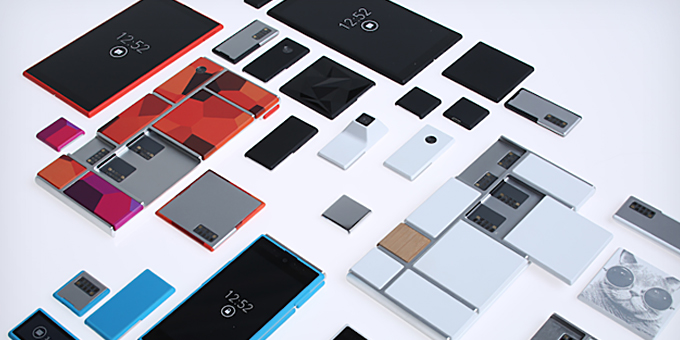 Project Ara
A Google project that shows developers how to create swappable parts for its upcoming modular smartphones via the Module Developers Kit.

A Game of Social Thrones
With the latest season of Game of Thrones finally underway, the HootSuite team re-imagined the beautiful trailer of HBO's show as a battle of social media kingdoms.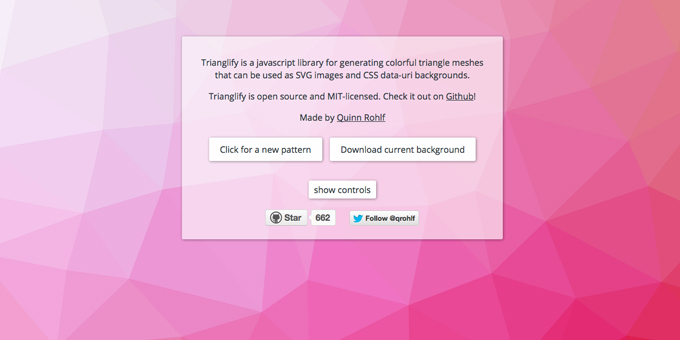 Trianglify
Enjoy this javascript library for generating colorful triangle meshes which can be downloaded as SVG images and CSS data-uri backgrounds.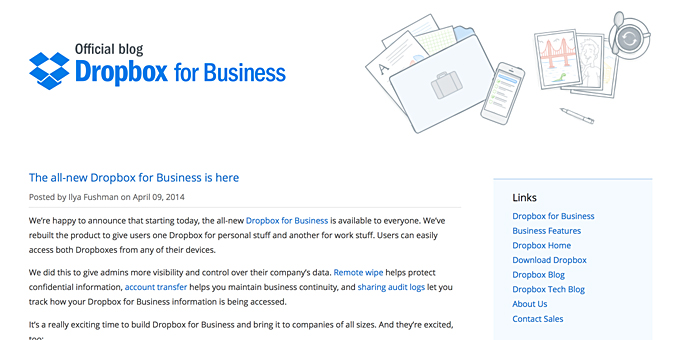 Dropbox: Project Harmony
Dropbox recently released a new collaboration tool that lets users share office documents and discuss their changes as they go.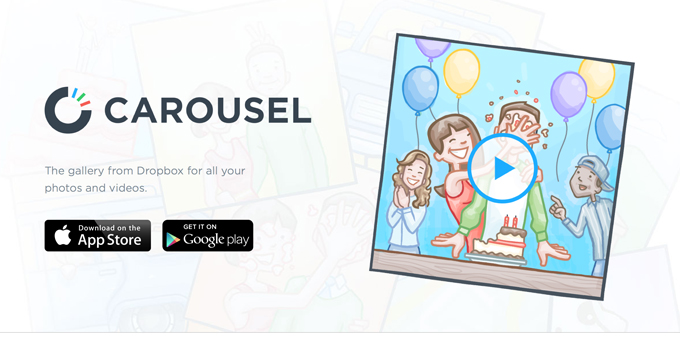 Dropbox: Carousel
Dropbox also launched a new feature that lets users share and experience photos and videos with other Dropbox users in a gallery experience. Available in the App store and Play store.


Last
A new start-up founded by Gowalla founder Josh Williams that raised $2.1 million to build a platform to make it more fun to go out and explore.
Wistia
A professional video hosting platform for businesses looking to include video on their website(s).
Typeform
A platform that makes asking questions easy, human and beautiful across any device at any time.
Peak
An automated solution to keep track of whatever everyone is working on, so that you stop disrupting the team's productivity.
Magic Animations CSS3
A collection of useful animation effects by minimamente.
Jeet
A self-proclaimed 'grid system for humans', Jeet attempts to express web page grids the same way a human would describe them — without rigid columns and unnecessary nesting elements.
Gofor
Using a mobile app, users can task a drone to complete a variety of helpful tasks. Think of it as 'Uber for drones' as the app alerts you when your drone has arrived at your desired location, and gives you the driving wheel.
Office Online
Microsoft has rebranded it's web apps and relaunched them as Office Online to compete with Google Drive.
Songza
A streaming music platform that makes it easy to play tracks relative to the time of day, your tastes and current mood.
Getting started with hand lettering?
Free lettering worksheets
Download these worksheets and start practicing with simple instructions and tracing exercises.
Download now!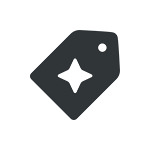 Creative Market