20 Creative Monogram Designs to Inspire Your Logo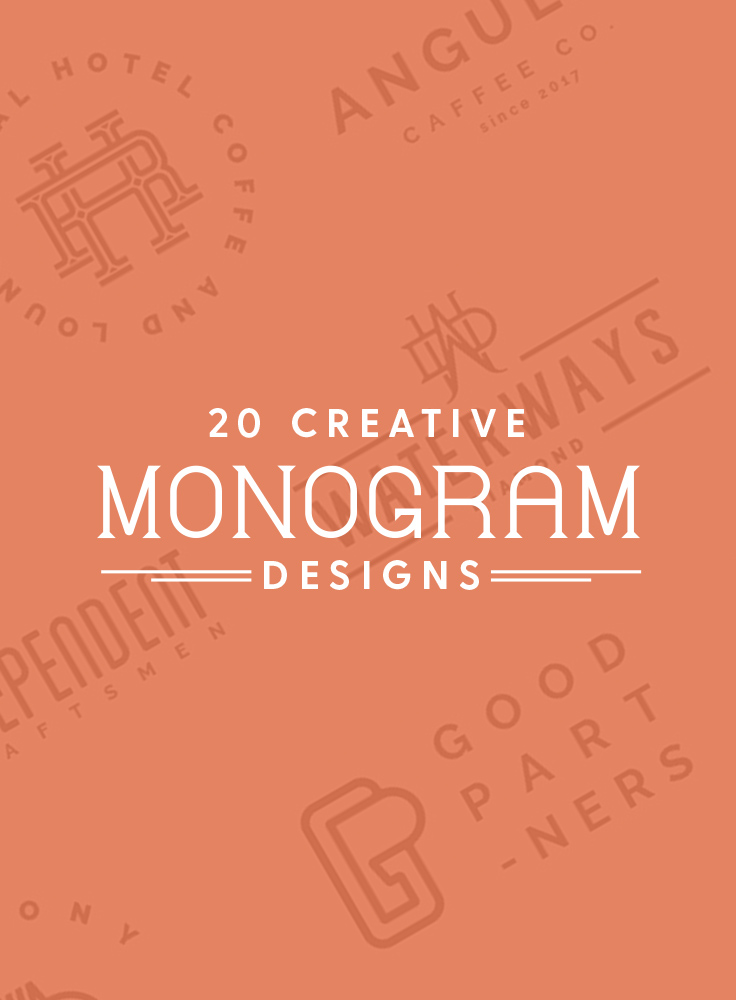 Among the many different types of logos we can design for brands, the monogram stands out for being a remarkably simple, identifiable symbol. Throughout this article, we'll go over the monogram's origins, popular visual styles, and some outstanding examples to inspire your own design process.
What is a monogram?
A monogram is a symbol built around one or more initial letters. These motifs are easily recognizable and have been used to represent individuals, organizations, and products for centuries. It is believed that monograms first appeared on coins around 350 BC, when cities would use them to mark their name on the currency they issued. Since then, monograms have been used to label everything from valuable property, to personal belongings, to brands.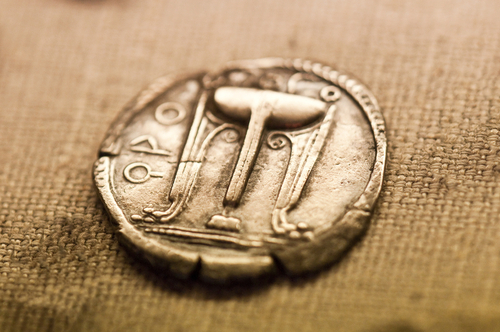 The ABC of Monograms via Anthropologie Some popular brands that have relied on monograms include Louis Vuitton, General Electric, and the New York Yankees. Interestingly enough, the N-Y monogram we've come to associate with this baseball team was first designed by Tiffany & Co. jewelers as a part of the medal of valor handed to a New York Police Department (NYPD) officer shot in the line of duty back in 1877.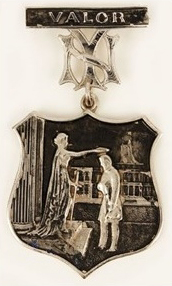 Charles L. Tiffany Signature & Police Medal of Valor Origin of "NY" Yankees Logo, via Gotta Have It
Popular monogram styles
While you may be more familiar with a specific type of monogram, these symbols are truly versatile: letters can be interlocking or not, enclosed or not, complemented with other graphics or not. The number of letters can vary, with styles commonly ranging from a single initial to three. They can also exude a specific visual aesthetic depending on the level of texture, detail, and symmetry of the composition. Let's take a closer looks at some of the most popular monogram styles you'll find.
Geometric
These kinds of monograms are composed to fit a specific geometric shape. Letters are arranged so that, together, they occupy the space of a circle, diamond, hexagon, or another type of polygon. They are often enclosed by a border or laid over a shape's solid background, but there are also cases when letters are locked up and left uncontained.
Rustic
Perfect placement is not the goal with a rustic monogram. Letters are loosely laid out without a strict baseline, and their strokes evoke imperfection and whimsy. The idea is to make the initials look handcrafted, not pixel-perfect. Rustic monograms work especially well for brands related to nature, travel, and DIY.
Vintage
These antique-looking symbols look intricate, textured, and worn out. Designers will often resort to physical objects and prints from the past as references to make sure these letters feel as authentic as possible.
Minimal
Sometimes a subdued, subtle arrangement of letters is all you need to make a brand recognizable. Minimal monograms are composed of solid serif or sans serif letters with little or no adornment. More corporate and formal in feel, this kind of monogram could come in handy for tech, sports, and fashion brands.
Calligraphic
There's a chance you've run into a calligraphic logo in wedding stationery. Ornate, swashy letters are interlocked to communicate joy, elegance, formality, and other emotions tied to momentous events. This monogram etiquette guide by Craftsy explains some of the most widely used rules when it comes down to selecting letter order for event monograms.
Floral
In floral monograms, letters feature natural elements like leaves, stems, and petals. Like rustic monograms, these motifs are a great choice if you're trying to highlight a brand's organic character.
Varsity
These monograms convey sportsmanship and adrenaline. They are made up of the kinds of slab-serifed glyphs you would see in sports jerseys and collegiate apparel.
Any favorites?
Iconic, contained, and versatile, monograms are great elements to incorporate in a brand's identity system. Do you know of any other brands using interesting monograms, or have you found a particularly inspiring design? Share them in the comments section below.
---
Products Seen In This Post: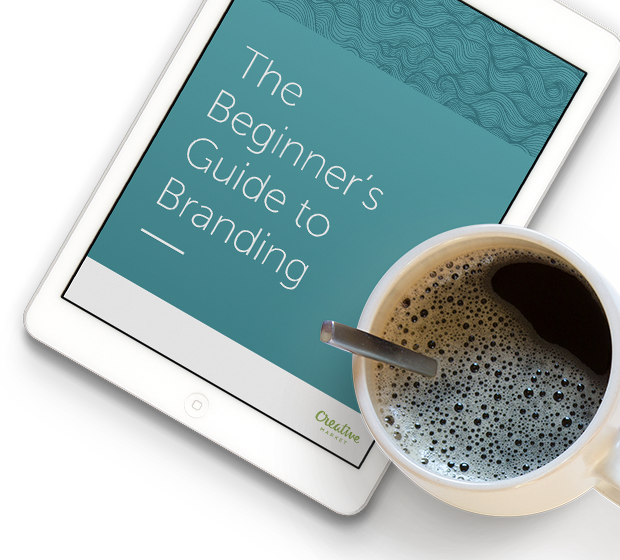 Free Beginner's Guide to Branding
Designing your own brand?
A fun, friendly, FREE guide to build a stellar brand identity.
Download now!
Laura Busche
Brand strategist. Creating design tools to empower creative entrepreneurs. Author of the Lean Branding book. MA in Design Management from the Savannah College of Art and Design (SCAD).
View More Posts