Tropical Backgrounds and Graphics that Bring Exotic Designs to Life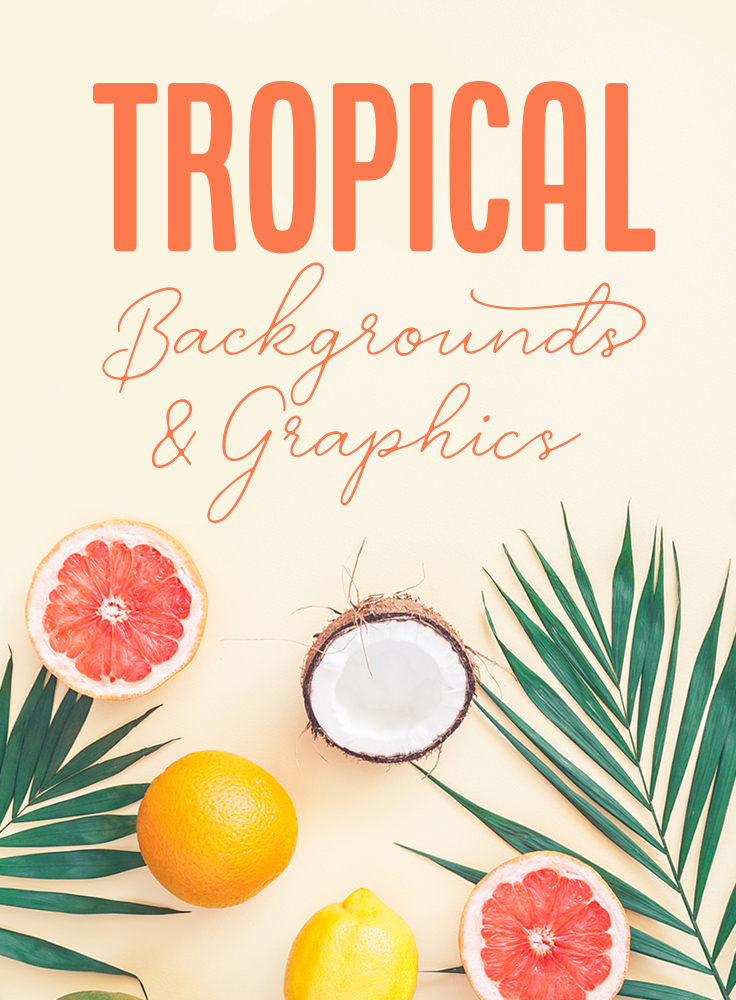 If you're creating a design that is tropical or nature-themed, you can find many unique backgrounds and graphics to help create that visual style. The following 20 assets created by professional designers can help you enhance your design so that wild, vibrant theme shines through.
Tropical Painting Patterns and Print
Berryshop created tropical painting patterns and print to help people add greenery and tropical flair to their projects. This set includes 6 Illustrator patterns, six JPG patterns, six PNG patterns, two Illustrator prints, two JPG prints, two PNG prints, one Illustrator set, one JPG set, and one PNG set.
Tropical Vector Set
Use the vectors in Tropical Vector Set by Elena Pimonova to add animal and floral images to your design. The set contains 12 vector images so you can choose the right illustration for your work.
Tropical Jungle Leaves Pattern
This pattern by Tropicana contains a seamless background of tropical Monstera leaves. The Tropical jungle leaves pattern is perfect for apparel, wallpaper, wrapping paper, and other applications that benefit from seamless graphics.
3 Tropical Patterns & Floral Set
3 Tropical patterns & Floral set is a set of patterns created by ollalya. It contains three JPGs, three PNGs, and 19 floral PNGs. These are all seamless watercolor patterns featuring wild flowers.
Watercolor Tropical Patterns
Lembrik created Watercolor tropical patterns, which contains 23 vector EPS files with floral patterns done in watercolor. You can use these patterns in Illustrator or Photoshop.
Tropical Plants and Flowers
Hand-sketched created Tropical plants and flowers, which is a set of backgrounds featuring a slew of tropical plants. You'll find five distinct files containing different images, including leaves and flowers.
Seamless Tropical Patterns, Vol.1
This classic-looking tropical pattern by Graphic Box is excellent for any Hawaiian or island-themed design project. Seamless tropical patterns Vol. 1 has six Illustrator files and six JPG files that you can choose from.
Tropical Breeze Watercolor Set
For a set of graphics with a distinctly beachy, pastel feel, check out TROPICAL BREEZE Watercolor set by Lemaris. It contains a great number of files including 30 PNGs with objects, 15 PNGs with tropical backgrounds, six PNGs with seamless patterns and six JPEGs. As a bonus, there are some graphics with color variations thrown in.
Aloha! Tropical Explosion Collection
Evoke the feeling of the tropics with Aloha! Tropical Explosion Collection, created by SaultDesign. The patterns are based on classic Hawaiian vintage shirt designs. Included in the set are illustrations of more than 200 Hawaiian flowers and more than 50 scenic elements.
Jungle Seamless Vector Patterns
Escape into the jungle with Jungle Seamless Vector Patterns, a collection of more than 40 hand-drawn patterns that have a cartoonish and distinctly vintage feel. Choose to use these patterns as background on wrapping paper or packaging.
Tropical Pattern
ANAKOTO created TROPICAL PATTERN, a set of patterns featuring tropical leaves that are bright in color and trendy in feel. The set comes with 28 EPS 10 files and 28 JPEG files.
Seamless Tropical Patterns Vol.2
These brightly colored vector seamless patterns from Graphic Box are hand painted and perfect for any project that is focused on nature, island living, or gardening. The set in Seamless tropical patterns vol. 2 contains six Illustrator vector files and six pre-designed JPEG patterns.
Tropical Pack Seamless Patterns
Tropical Pack Seamless Patterns is a minimalist, trendy set of patterns created by Annet Weelink Design. Check out these tropical prints if you're looking for something kid-friendly and cartoonish. These patterns would make great wallpapers, website backgrounds, and invitation designs.
Tropical Summer Print
Create a summer-themed design with TROPICAL SUMMER PRINT from TSTUDIO. These patterns are extremely bright in color and feature flowers and leaves. The designer recommends using them on stationery, scarves, and linens.
Tropical Illustrations and Patterns
Go completely minimalist with these Tropical illustrations and patterns from Pamyatka Shop. They are subtle and muted in tone, and they can contain PNG and EPS files with flowers, butterflies, palm leaves, and coconuts.
Tropical Palm Leaves Vector Patterns
Tropicana has created 50% OFF! Tropical patterns + elements, which are completely monochrome patterns featuring jungle leaves. The pack has JPGs, Illustrator files, and PNGs.
50%OFF! Tropical Patterns + Elements
Bigio designs brings you 50%OFF! Tropical patterns + elements, a set of tropical design assets that includes more than 30 patterns and 14 elements. Use these patterns and elements on digital or tangible objects.
Selva-Jungle Greenery Project
This is a huge set of greenery elements created by OpiaDesigns. Choose to use Selva – Jungle Greenery project if you want a wide range of design goods and lettering choices. The set has text separators, wreaths, and pre-made card designs as a bonus.
Tropic Chic #02
Tropic Chic #02 is an extremely stylish set of patterns by TSTUDIO that is filled with exotic animals and objects — from leaves to birds to leopards and more. It comes with a PSD file, PNG, and JPG.
Tropical Patterns
Youandigraphics created Tropical Patterns, a set of 20 seamless patterns featuring hand-drawn animals and plants.
For any exotic design project you're working on, there is a slew of tropical and nature-themed design goods on Creative Market. In addition to backgrounds and graphics, you can browse nature-themed typefaces or outdoorsy logos and photographs.
---
Products Seen In This Post:
Getting started with hand lettering?
Free lettering worksheets
Download these worksheets and start practicing with simple instructions and tracing exercises.
Download now!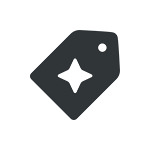 Creative Market