20 Stunning Newsletter Templates For Print & Email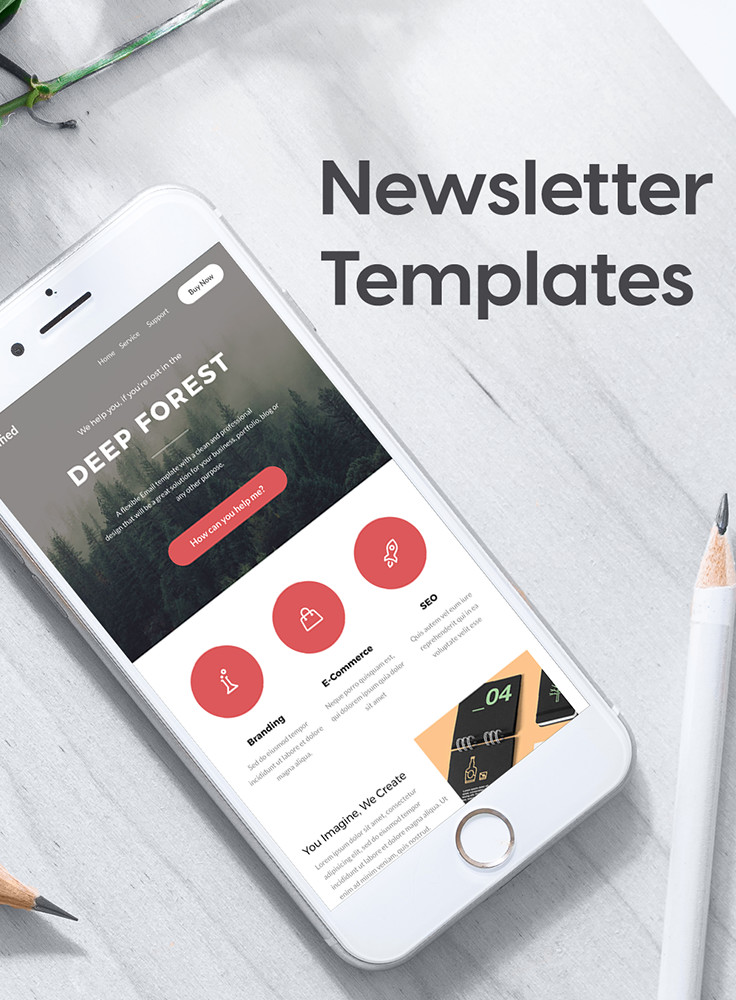 Do me a favor and open up your email real quick. Got it? Good. Now I'm going to predict what you have in there, OK? I'm guessing there's … a newsletter of some kind, probably from some company that you purchased one thing from two years ago, and you still subscribe just in case. Sound about right? Yeah, me too.
Email marketing is one of the ways to get in your customers' inboxes and show them all of your goodies. Having the right template can make or break your sale. And before you think that email is your only option, don't sleep on print. Having a physical newsletter is another solid way to get in your customer's hands.
With that in mind, I did some digging and found 20 of the best email and print newsletter templates out there. Is one of them perfect for your next project? Well, let's find out together.
Clean and simple. That's the best way I can describe Muse, but don't look at that as a disservice. Not only does it work with MailChimp and Campaign Monitor, but it also is fully responsive to work on any device — a must in today's world of multiple screen sizes.
I love me a good bundle. Why? Well first off, the more the merrier. If I can get a ton of options for a bargain, I'm down. But when it packs a ton of templates in there, plus it's ready for MailChimp and Campaign Monitor, and it has a single-layered PSD file, well it's hard to turn all that down.
So let's see which features this one ticks off. Responsive? Yup. Clean? Absolutely. Works with MailChimp and all that? Sure. Drag-and-drop builder? Yes'm. Really, this one has everything all rolled up in one tidy package, so if it'll work for you and your brand, I'd get right on it.
Although I'm not a fan of the name, iPhoto is a super nice email template that not only works with all of the mass-email options, but appears to be quite flexible. I can see this working just as well with my wife and her side hustle as it would with my biz. Oh, and it works with MyMail, a WordPress plugin that makes sending emails from your website easy. Nice.
Another day, another bundle. And on this go around, there's a whole ton of options. There are 53 email templates in this one, which means that you've got more than enough choices to work with. Plus they're all responsive, you get online access to a drag and drop template builder for free, and it's ready for all the big guns out there. Classic.
I'm not sure exactly how to sum up my feelings for Koda. It follows the lines of what I like in any kind of template. It's versatile, works with everything, and includes all the files you want. Oh, and it's responsive, too. But something in me just really likes the way this thing looks, and ultimately, that's all that matters to me. So do you like it? That's your call. But it's one of my favs.
Angles are fun. A lot of templates out there just go for variations on cubes, but Synergy mixes it up a bit by throwing some angles in there. Nothing wrong with that, right?
I'm an unabashed comic book fan, so throw the word "super" into anything and I'm a sucker for it. Supermail is a flexible template with 11 repeatable modules and even an inline CSS feature. And does it work with Gmail, Yahoo, MailChimp and all the rest? Of course it does. With a name like Supermail, it's got to go above and beyond, right?
Another day, another bundle. What makes this one stand out? Here you can edit the HTML inside of the online builder. Now other templates offer this same feature, but it's not in all of them, and that's a big deal. Plus, it's super customizable, so you can make it work for your needs perfectly. And that I appreciate.
My daughter loves pink. Me? Well I wear it on occasion, but I wouldn't say it's my most flattering shade. That said, there's something about the millennial pink tones that I can appreciate, and I think it would work well for a variety of different brands. That, and it's super straightforward, another thing that I definitely appreciate.
Wait — this is a bundle? Absolutely, and I dig it. There's a ton of different options in here to choose from, and a wide variety of layouts — 14 in total. I'm all about ONTHEWAY, but I like ALLINONE and WOHOO, too. Again, that's my thing about bundles: lots of choices. Variety is the spice of life and all that, right?
Print ain't dead folks, it's just underutilized. With the right print newsletter, you can bring in fans from all over the world. And since physical newsletters like this one can move from person to person, unlike an email that just gets deleted, you've got the chance to hit more people. Multipurpose Print Newsletter has lots of fun, colorful cubes, and works well for a variety of topics. And that's handy.
Newsletter Template is more like a mini-magazine, and there's nothing wrong with that. I've got a client that does something similar and has for years, and it brings them tons of new customers every month. You could do the same thing with this setup, and bringing in new business is never a bad thing.
OK, so the name could use a little bit of work, sure. But Newsletter does fit the bill. It's a little 8-page book that you could use to promote your new startup or Instagram feed (although admittedly, you'd have to put in some good work to do that last one). And it uses InDesign, which is your best option for print work, that's for sure.
Clearly, I know nothing about fashion. My idea of a well put together outfit is a pair of 11-inch Dickies and a Star Wars T-shirt. But this newsletter uses geometry to its advantage to create a nice and straightforward design that comes in a fully layered PSD doc. I don't know about you, but I prefer working in applications that I know super well like Photoshop, and that gives this template an edge.
I seem to keep repeating myself here, but let me go ahead and push it a little bit further: simple can be better. Not to put too fine a point on this one, but it doesn't get much simpler than this. That said, it looks like it'd be effective for some of my projects, and for the price, it's worth a shot.
I'm not going to belabor the point about my lack of fashion knowledge, but I did work for a fashion magazine, so I can appreciate solid layouts. This template reminds me of some of the many gift guides I've put together over the years, and they always performed well — just like I imagine this template will. And it's all built using Photoshop, so it'll be easy for you to work on as well.
Your photos, your Photoshop doc, your newsletter. It's all in one clean package, and it's even easy to edit. Play with the layouts and make it all work perfectly on any display, and it only uses a few fonts that are easy to get. It's everything you need in one convenient place.
A newsletter built with InDesign? That's just like peanut butter and jelly. Built using a four-column layout, it's a full-color design with a monochromatic bent. It takes a lot to make a print design stand out, and this one does just that. You're welcome.
I'll close this out with another fashion design, but leave out the corny jokes about my fashion sense. Instead, let's just go with an editable PSD file that can be integrated into multiple email clients with just a few clicks. Plus, it includes a help file with all the assets and download links that you'll need.
---
Products Seen In This Post: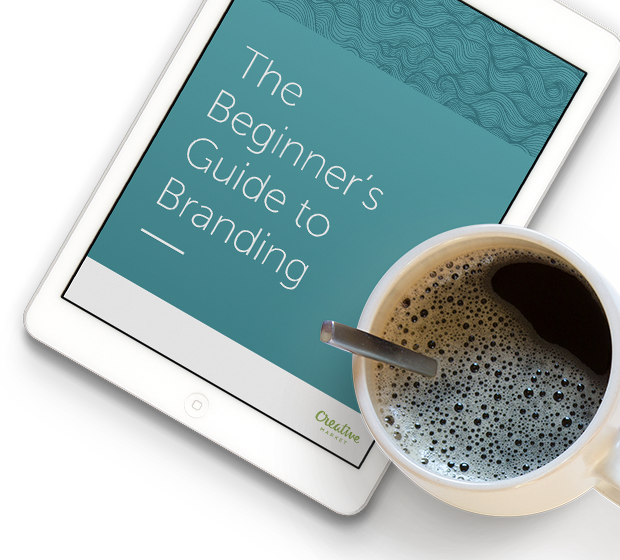 Free Beginner's Guide to Branding
Designing your own brand?
A fun, friendly, FREE guide to build a stellar brand identity.
Download now!