What Top Music Bands Can Teach Us About Logo Design
Logo design is likely the last thing you think about as you access your iTunes on your mobile, tablet, or desktop. The only thing you care about at that moment is choosing your favorite song or playlist and getting those enjoyable tunes into your ears.
Believe it or not, many of the bands and artists whose music you adore can actually teach us a great deal about logo design. Graphic designers worked hard on those logos, and, in many cases, the band members themselves had the concept of their logos in their minds for a long time before their bands ever took off. The results speak for themselves: memorable and highly creative logos that have stood the test of time and can inspire designers with their technique.
Here's a rundown of the best band logos and what they can teach us about design.
The Queen Crest
Queen is the legendary British band that specialized in classic rock and glam metal. People still remember the band for Freddie Mercury (real name: Farrokh Bulsara)—its stellar vocalist and showman—and its heat-seeking, Brian May riffs. Besides amassing approximately 200 million in claimed music sales, Queen is famous for its iconic logo.
The Queen logo is a study in symmetry, majesty, and all-around awesomeness. From top to bottom, this busy design is composed of a giant phoenix sitting atop a crab, two lions, the stylized letter "Q," a crown inside the Q, and two fairies. What makes it remarkable is that, in spite of all the various elements going on, the Crest is for the most part symmetrical from top to bottom.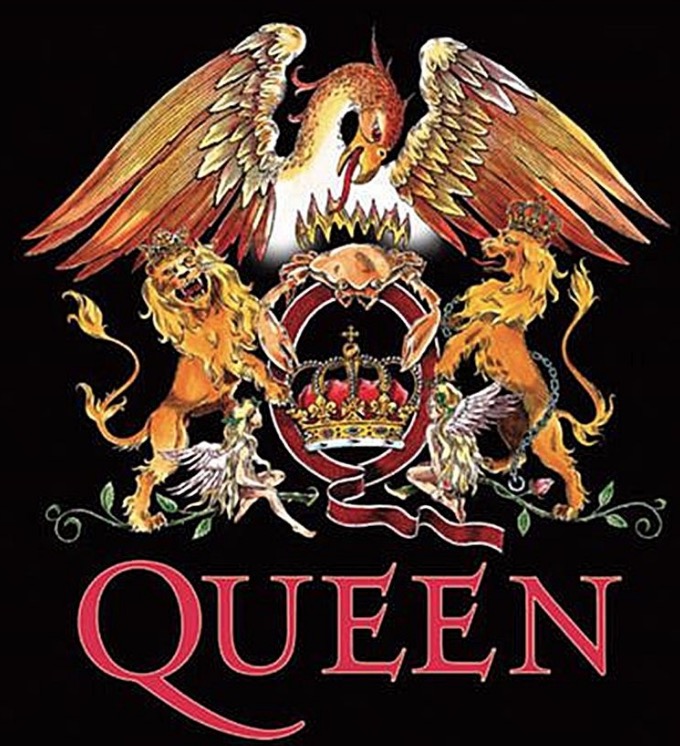 This logo takes on added meaning beyond simply its composition when you realize that Mercury (who attended art school) actually designed the logo himself, and the composition is a homage to the band members' zodiac signs. The crab represents May (Cancer), the two lions stand for bassist John Deacon and drummer Roger Taylor (Leo), and the fairies represent Mercury (Virgo). Overall, this logo intelligently symbolizes the unity of its bandmates.
The Metallica Logo Design
You don't have to be a metal fan to know that Metallica is world-famous. That's the scope of their musical accomplishments throughout the past few decades. Bursting onto the 80s thrash-metal scene, Metallica has gone mainstream since then without alienating its core fan base.
On the design front, the band's logo is a sight to behold.
A great use of the wordmark, it shows off an unmistakable, sans serif typeface that uses the traditional characteristics of bold fonts and wide stroke widths to leave a long-lasting impression on the viewer. Its stark, black-on-white color scheme again proves that minimalism works well in wordmark logos because you want people to easily be able to read your name.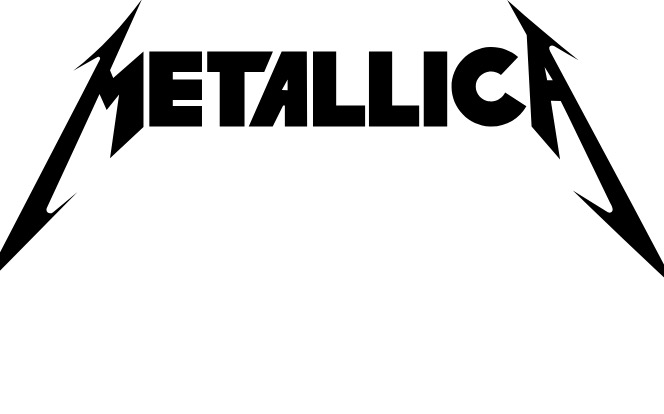 There are also some stylistic touches on the wordmark, which add to the logo's prowess. Both the M and the A on opposite ends enjoy a far greater font size than the rest of the characters, in addition to their slanted, stylistic enhancements. Finally, the logo is symmetrical and balanced because of the extra weight given to the M and A.
The cool thing about Metallica's logo is that lead singer and guitarist, James Hetfield, is the designer behind the logo. Originally designed on business cards for the band in the 80s, the logo has stood the test of time, which is a testament to keeping things simple and enduring.
If you like the kind of font used in the Metallica logo and want to learn more, you may want to check out these similar bold sans serifs:
The Evanescence Logo
If you've ever heard Bring Me to Life, Call Me When You're Sober, or What You Want, then you're familiar with Evanescence's unmistakably unique sound: Amy Lee's soprano-esque vocals powering through over the band's alternative-metal riffs and melodies.
You can tell much thought and planning was put into the band's logo design. It's a heavily stylized presentation that complements the band's reputation for epic, dark, and heavy themes. It's an all-uppercase wordmark featuring spiky serifs, asymmetry, and varying font sizes.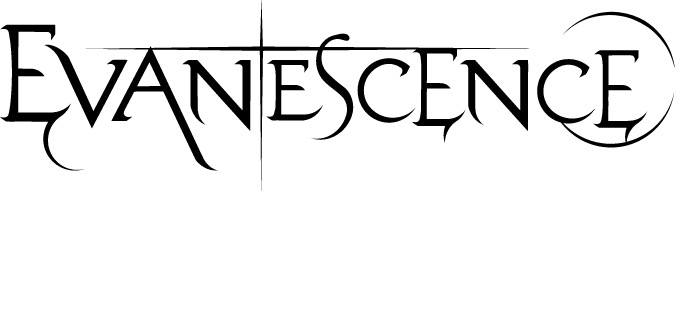 Note how the choices of stylistic elements in this font greatly impact the viewer's mood and impression of the band's headspace, too. Also, the use of a wordmark works well for this band, in spite of the length of its name, because each character has been so carefully designed to be evocative.
Unlike other bands whose own band members came up with their logos themselves, Evanescence's logo was actually designed for the band while they were recording their major-label debut, Fallen.
Van Halen's Flying VH
Van Halen is one of those classic metal bands that everyone's heard of, even if they don't listen to loud music. That's a testament to this band's legendary status, bolstered by Eddie Van Halen's axman wizardry and David Lee Roth's bombastic vocals.
Their logo is still iconic, even after 40 years in the business.
A study in the use of effective contrast, the Van Halen logo features a flying "VH" lettermark that represents the band's name. A wordmark banner that spells out the entire band's name is then laid on top of this flying "VH."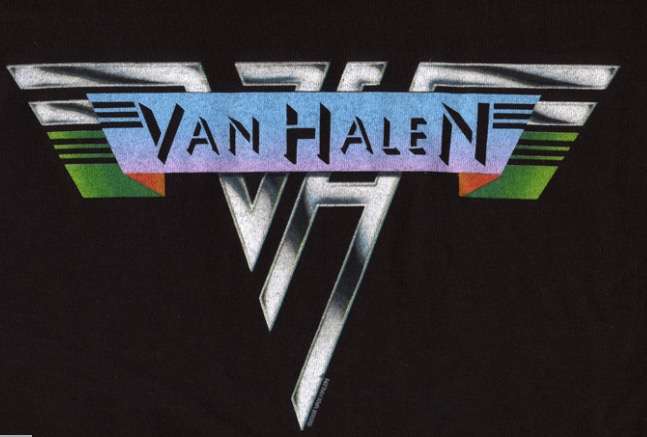 Note how the flying "VH" is in monochrome, giving this part of the design a neutral appearance. The use of blue and pink in the wordmark banner adds some more visual interest to the composition.
The Rolling Stones Logo
This group needs no introduction. At the forefront of the British Invasion of music in the 60s, the band has gone on to be one of the world's best-selling acts.
Their logo, on the other hand, needs a bit of explaining.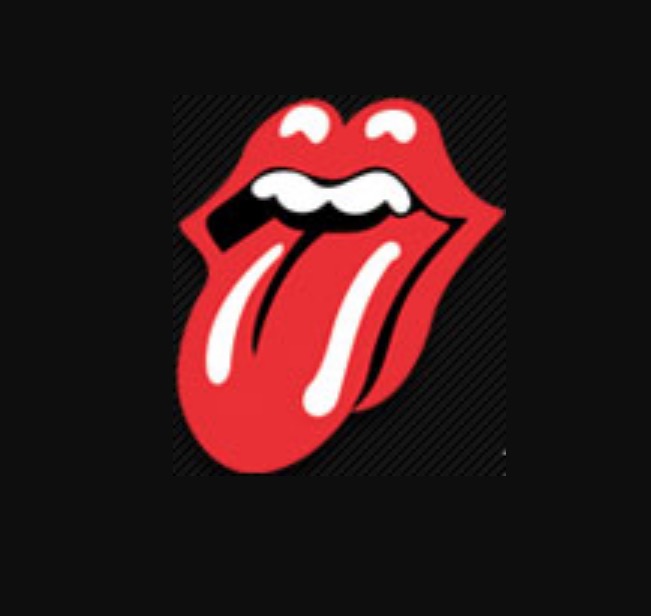 It's an in-your-face logo of a pair of ruby-red lips with the tongue hanging out. First appearing on the band's Sticky Fingers album, the illustration eventually became the band's official logo. The design is noteworthy for the prominent use of red, which provides great contrast with the black background.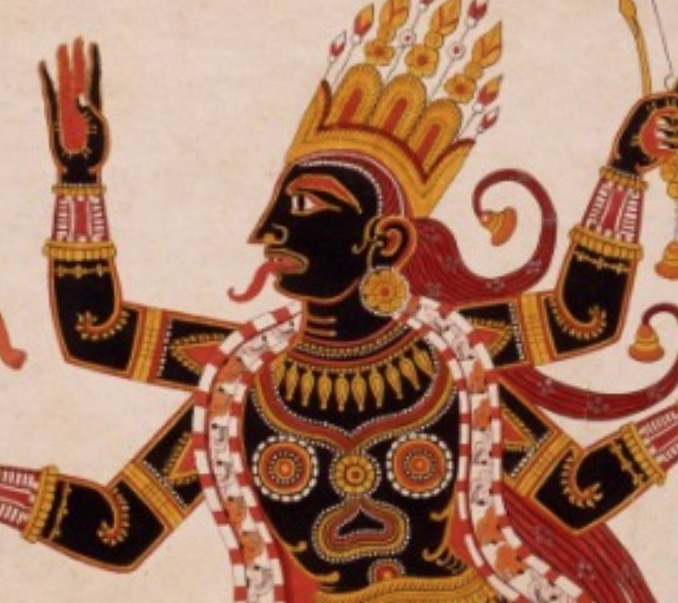 The band members didn't design the logo; that honor belonged to designer John Pasche, who went on to create designs for other big names in music like Jimmy Hendrix, David Bowie, and The Who. However, Stones' frontman Mick Jagger did play a part in at least commissioning the logo. He went to the Royal College of Art looking for a designer. Jagger also contributed to the design by suggesting that Pasche come up with something that resembled the stuck-out tongue of Hindu goddess Kali, regarded as the one who bestows liberation on her worshippers.
The AC/DC Lightning Bolt Logo
The rock band that put Australian music on the map (along with schoolboy uniforms and screeching vocals) is legendary. Even after the death of their second singer, Bon Scott, the band was able to regroup with new frontman Brian Johnson and become even more successful.
If you're talking about iconic and instantly memorable band logos, you have to include AC/DC's logo, another example of iconic music band logo design.


There are a few awesome things happening in the AC/DC logo. For starters, you have the obvious focal point of the lightning bolt, right in the middle of the AC/DC text. Not only does it provide contrast with the letters, but immediately draws your eyes to it.
Thick, bold and heavy-set, the typeface makes a quick and distinct impression with its jagged corners and blocky appearance. Designed by typographer Gerard Huerta, the logo saw its worldwide debut on the AC/DC album Let There Be Rock.
The Weezer Logo
Anyone who grew up in the 90s and 2000s likely has fond memories of this alternative band that drew heavily from metal, while still being something of a power-pop outfit. Best known for its hit Buddy Holly and the nerdiness of frontman Rivers Cuomo, Weezer has released a steady and enjoyable body of work throughout the decades.
Weezer's band logo is nothing to sneeze at either, teaching us a thing or two about great logo design.


Essentially, it's a flying W! This lettermark logo focuses on simplicity above anything else. It's a bare-bones example of minimalism with parallel and diagonal lines. Given the band's love of metal, it's also a homage of sorts to Van Halen's own flying VH logo.
Again, one of the band members is responsible for the logo: in this case, it's drummer Patrick Wilson (not to be confused with the actor) who was doodling on a studio wall with Weezer webmaster Karl Koch during their third album's creation.
The Iron Maiden Logo
Iron Maiden was one of the originators of the so-called New Wave of British Heavy Metal, a style popularized in the 80s. In the decades since, they've cemented their legacy as one of the best-selling heavy metal bands in history. The band is known for singer Bruce Dickinson's air-raid siren of a voice and blistering guitar solos, licks, and chops.
With this band's logo, we have another example of a wordmark. The popularity of these kinds of logos for bands confirms the practical need for bands to allow their fans to easily identify them.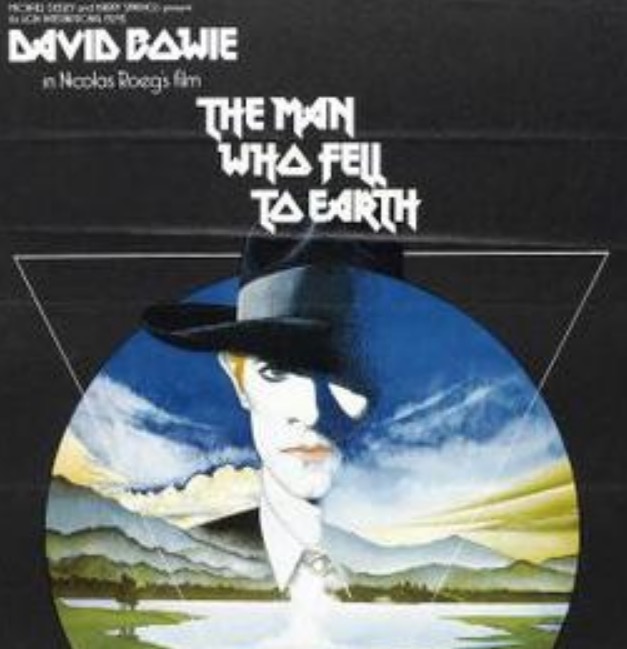 With Iron Maiden's wordmark, you immediately notice the very interesting choice of font. Bearing a resemblance to the 1976 poster design of The Man Who Fell to Earth, the logo's font is said to nevertheless be the creative work of bassist Steve Harris, who relied on his architectural draughtsman skills to create them.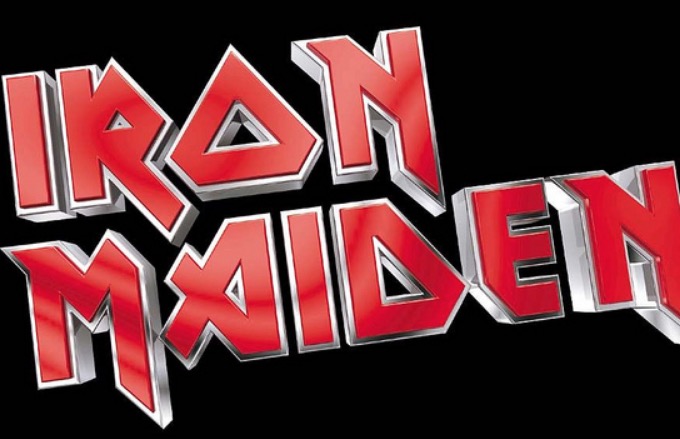 What stands out immediately is the blood-red color of the typeface. Red, the color of passion, is instantly evocative and suggestive of strong emotions. Then, you have the sharp corners and jagged edges of the typeface, which add even more character to the overall presentation. The fact that the font sizes are inconsistent—together with an all-uppercase design—only adds to the various design elements.

The Tool Logo and Typography
Tool is a progressive metal band that specializes in thought-provoking, dark, and sometimes downright mystical musicality. Their music is routinely characterized by odd time signatures and lengthy durations, while their music videos are visually intense. This ethos has earned them a very hardcore and loyal fan base over the years.
Perhaps one of the only bands to make their logo very literal, Tool's logo is—wait for it!—an actual tool.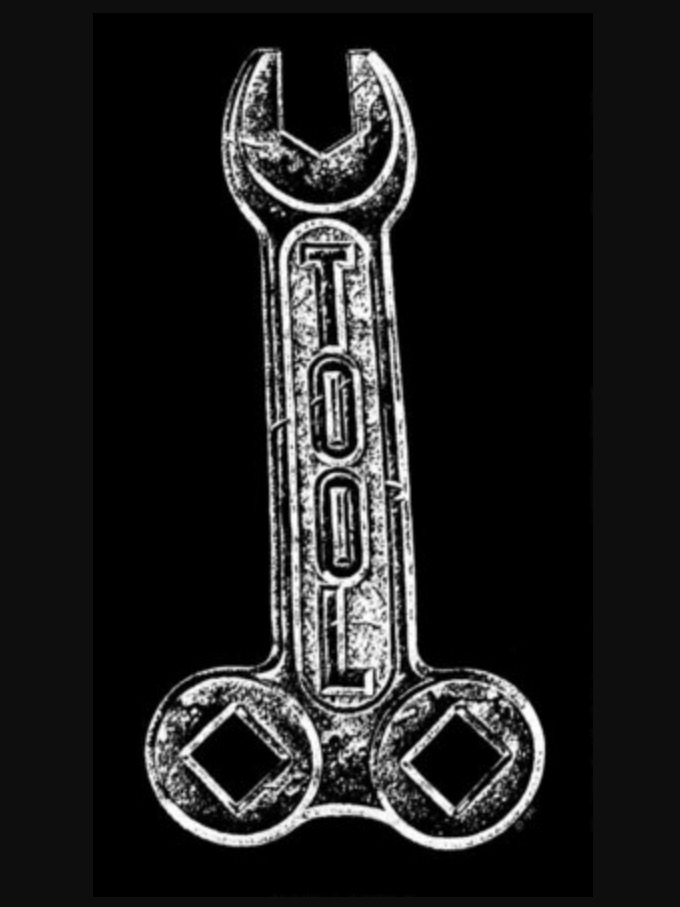 Designed by artist Cam de Leon, whose stock in trade is surreal imagery, the Tool logo depicts a wrench with a very industrial and gritty appearance. This metaphorical logo is an example of a lot of the double meanings that the band is known for in their music. As singer Maynard James Keenan put it in an interview:
"…Use us as a catalyst in your process of finding out whatever it is you need to find out, or whatever it is you're trying to achieve."
Besides this logo, though, Tool has also experimented with always changing wordmark logos of their name on various album releases.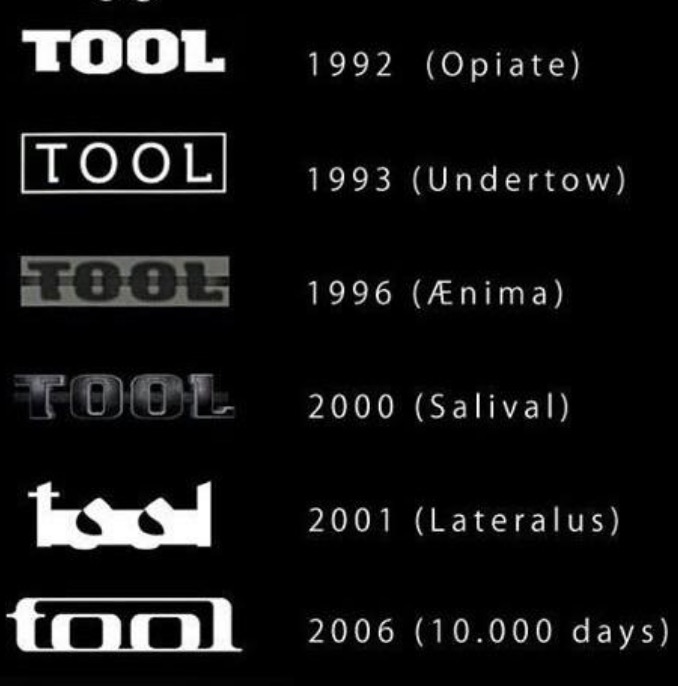 Their first EP from 1992 used a blatant slab serif that changed into a thinner serif for 1993's Undertow. As the 90s wore on, their typography kept evolving and changing, going from 3D slabs (Aenima and Salival) to more experimental and highly stylized fonts on Lateralus and 10,000 Days.
The Led Zeppelin Logo
Another iconic band from England, Led Zeppelin featured the guitar chops of Jimmy Page and the memorable vocals of Robert Plant.
As with many of the bands on this list, Led Zeppelin opted to go with a wordmark for their logo design.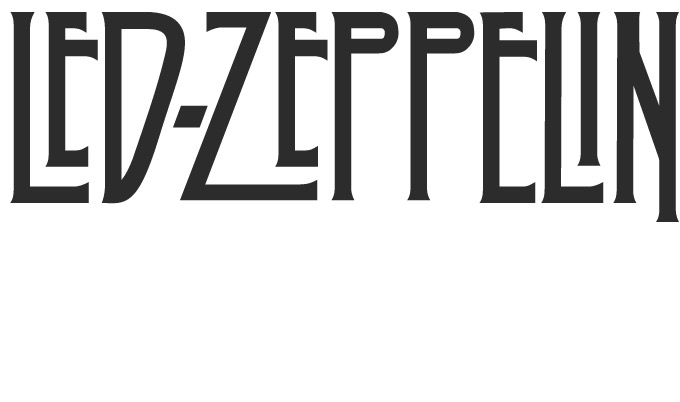 The typeface they used is memorable for a few reasons. What stands out first is the different font sizes used as a sly way to create some balance. Another distinctive element is the use of very subtle, sharp serifs on the individual characters.
If you're feeling inspired after looking at the serifs in the Led Zeppelin logo, then check out our selection of similar serif fonts.
Minimalism and On-Point Branding
There are really two big takeaways from all the band logos we've been looking at.
One: the simpler, the better. Many successful bands have either chosen straightforward logos that communicate a simple design idea or easy-to-read wordmarks that make it easy for the public to know their name.
Two: their logos are an extension of their identity as a group. Many successful bands choose logos that are consistent with their music and overall reputation for total brand cohesion.
These are two vital lessons that apply to any designers looking to either create logos for their clients or come up with a logo that captures the essence of their own brands.
---
Products Seen In This Post: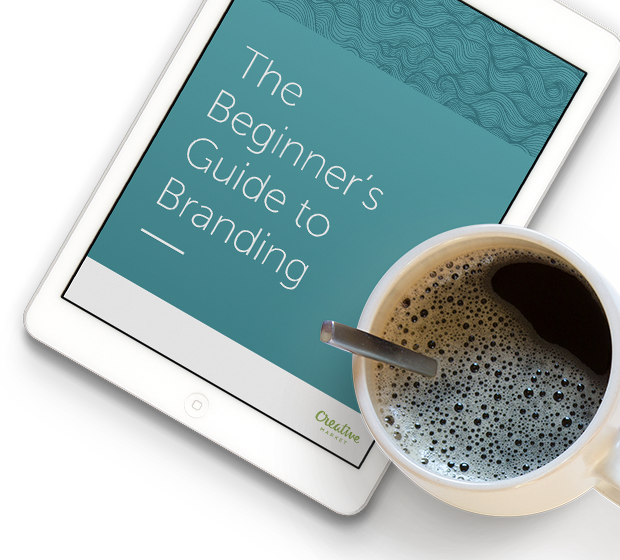 Free Beginner's Guide to Branding
Designing your own brand?
A fun, friendly, FREE guide to build a stellar brand identity.
Download now!
Marc Schenker
Marc is a copywriter and marketer who runs The Glorious Company, a marketing agency. An expert in business and marketing, he helps businesses and companies of all sizes get the most bang for their ad bucks.
View More Posts