15 Eye-Catching Pinterest Templates to Make Your Boards Stand Out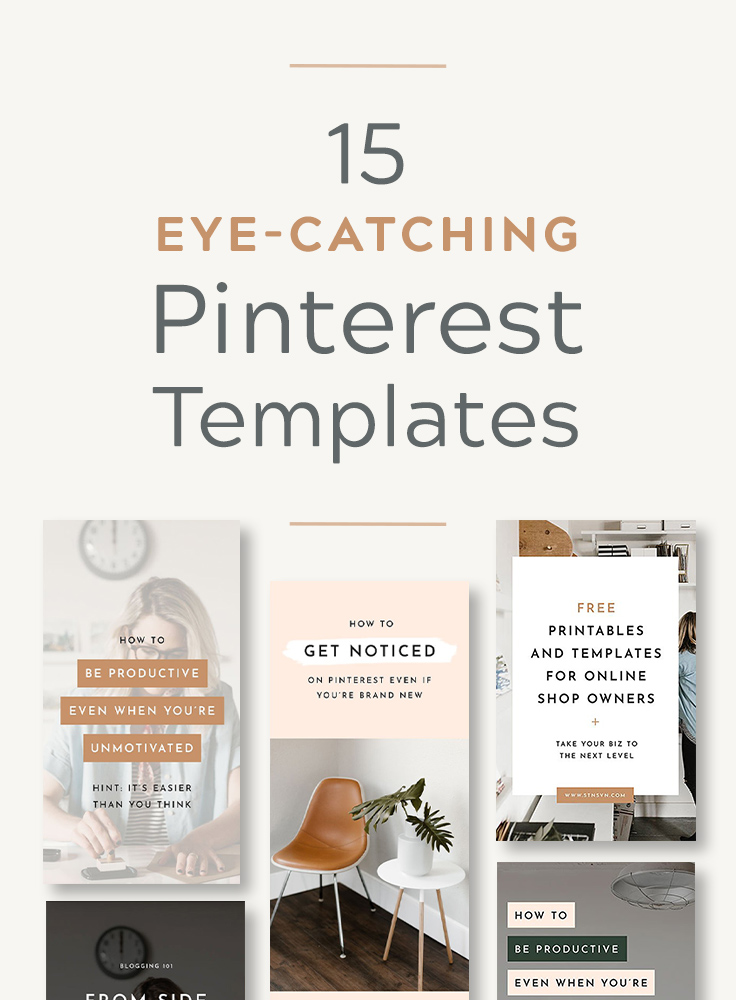 If you're looking for inspiration or new products to buy, Pinterest could be your new go-to social media platform. And it's not just crafters and artists who are crazy about this web and mobile app. With more than 200 million monthly users, it has a wide demographic covering males and females, young and old alike. If you know how to leverage Pinterest, you could definitely take your business to new heights! Don't have the time to create those dramatic images you see? Not sure how to develop consistency in your posts? Here are some of the most eye-catching Pinterest templates to help make your boards stand out! These 11 customizable Pinterest templates by ThirtyOne Dev are the perfect size to create eye-catching board. Simply use Photoshop to change the colors and images – and you're done.
Be ready to inspire anytime using this set from Web Donut. With fully-editable elements, free Google fonts, a video tutorial, plus a social media cheatsheet included, you can adapt these files for other social networks like Facebook and Instagram in minutes. It's a real steal indeed!
This clean, minimalistic, and fresh template by EllameeCreative is perfect for bloggers and sellers who specialize in handcrafted goods. Simple yet inviting, they're sure to make your Pinterest posts shine!
Sometimes, less is more. These templates may look plain at first, but they're the best canvas for all your Pinterest-worthy posts! From quotes, goods, to blog announcements, tell your own social media story effortlessly with this gem from Pink Hexagon.
Need to level-up your posts in minutes? Not sure if you can pull off a pixel-perfect look in a snap? Thanks to Basil & Bark, now you can. Just purchase and download this template pack for reduced stress and professionally-designed graphics.
If you're struggling between getting creative and trying to promote amazing digital content, Web Donut has the answer. This bundle contains everything you'll need to make gorgeous social media banners that you can also use for blogs, mobile apps, and more.
Consistency is key if you want people to remember you. This is especially true for entrepreneurs and influencers on the Web. Achieve that beautiful, cohesive look in minutes with these social media image templates by Elan Creative Co..
Mood boards are great if you want to promote your brand or simply inspire similar folks with a brilliant concept. Create one in less time with the help of this bundle from Creativetacos. Perfect for Pinterest and easily customizable, it's recommended for bloggers, fashion lovers, retail brands, and magazines.
Mood board templates are a fun and quick way to showcase your ideas in seconds. Simply pick a pattern, add images, and publish. Creativetacos brings yet another amazing collection for all your promotional or branding needs.
Let your post do the talking in this minimalist Pinterest template pack by Aylin Marie Designs. Just customize the color scheme, font, and images using Adobe Illustrator (AI). That's all you need to attain that flawless, sleek look that lets your ideas take center stage.
Swiss_cube presents 10 sweet Pinterest templates that are sure to save you time and energy. Simply customize using Adobe Photoshop CC or CS and you're good to go. It's a fun and effortless way to market your website or goods.
Are you a blogger, freelancer, or influencer who has a way with words? Then make your ideas irresistibly 'pinnable' with these templates by Station Seven. Now, it's easy to promote blog entries, quotes, and tips that totally catch the eye.
This pack makes it easy to edit and share your vision beautifully in minutes. Do you have plenty of ideas you want to instantly share with co-workers or fans anywhere around the world? Then these unique mood board Pinterest templates by Creativetacos are for you!
JannaLynnCreative brings you these exclusive Pinterest templates specially designed for fashion lovers. Stay in vogue and lead the pack with optimized social posts that only take a few clicks to create.
Make your posts tempting with a little help from this bundle by EllameeCreative.  The overall flawless look effortlessly guides the eye to your ideas so fans and followers never miss a beat. Just edit to add your own touch and hit publish.
Check out the Pinterest templates category for more stunning design elements from independent, passionate creatives across the globe. Breathe new life to your social media posts with these time-saving Pinterest templates. Simply purchase, download, and enjoy. Whether you're a pro or a beginner, you're sure to find something you'll love.
---
Products Seen In This Post: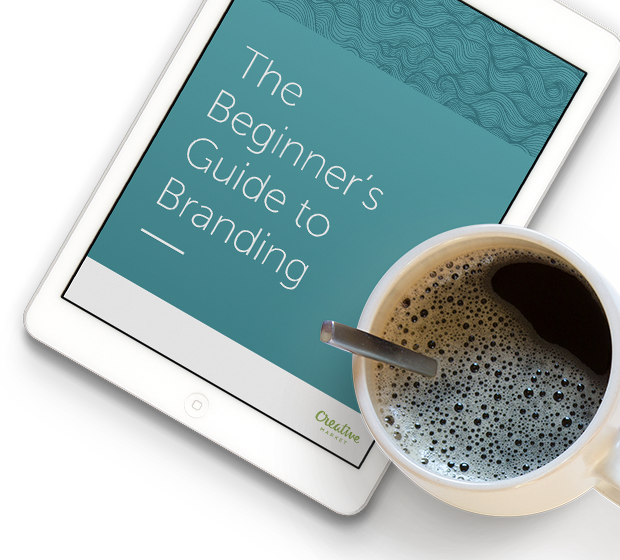 Free Beginner's Guide to Branding
Designing your own brand?
A fun, friendly, FREE guide to build a stellar brand identity.
Download now!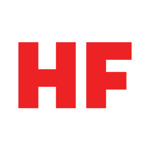 Igor Ovsyannykov
We create fonts, graphics, and produce aesthetically pleasing photos.
View More Posts