How to Design Impressive Business Cards Using Templates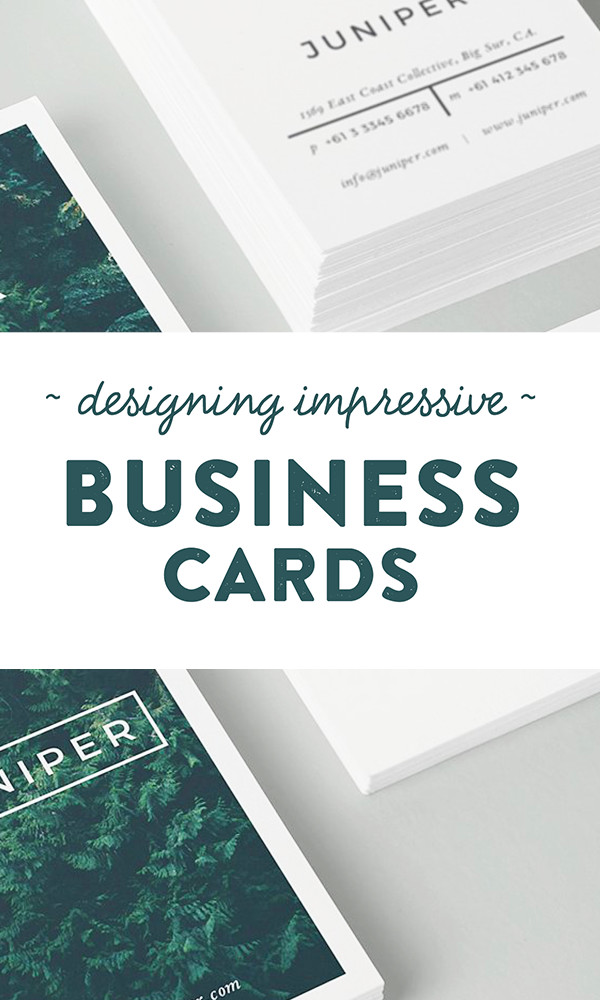 Even in the 21st century with digital being so front and center, business cards aren't going anywhere. That's because, from a creative and entrepreneur's standpoint, they're absolutely essential to basic marketing principles like successful branding and networking. Sure, some who are heavily invested in digital marketing may look down on them as a kind of relic from the print past…but nothing could be further from the truth!
Reflecting their still current popularity, the web is literally bursting with a plethora of business card templates. Just do a quick Google search for "business card templates," and you'll find website after website dedicated to these templates. The templates you'll find are often free, high-quality, and, perhaps most important of all, customizable. After all, you want to be 100% in charge of your brand design!
In this blog post, we're going to take a deep look into the great usefulness of business cards to your creative and professional life, including the reality of the effectiveness of business cards as well as how to market yourself successfully with them.
Cool Business Card Statistics and Benefits
A huge reason that business cards are still in high demand today is because they're just plain effective! There's the temptation to think that only digital advertising either works or is sought out these days, but you'd be surprised at what the stats say about the power of business cards.
Don't believe that business cards are still a force to be reckoned with in this day and age of email, social media, and PPC marketing? Then, consider this stat.
According to the U.S. Government's Small Business Administration, an Ipsos poll determined that "business cards are still one of the most effective marketing methods available to small business owners." The small business owners surveyed for said poll admitted to handing out more business cards currently than they did a few years ago.
That's mind-blowing and a definite indicator that business cards are far from dead!
Check out this other stat for more enlightenment: According to Statista, print media was named by 27% of global marketers as their most effective way of branding and generating demand in their market. This beat out:
Content distribution and syndication (24%)
Sponsorships (21%)
Promotional marketing and merchandising (16%)
In-store shopper marketing (15%)
Channel cooperative marketing programs (15%)
Radio advertising (12%)
Mobile advertising and mobile search (11%)
Outdoor display (10%)
Loyalty and rewards program expansion (10%)
Sampling and trial (9%)
Mobile messaging and app engagement (8%)
Catalog marketing (4%)
Guerilla or urban marketing (4%)
Digital signage systems (2%)
Other (3%)
So as you can see, business cards or print media are doing better for marketers than a whole range of other marketing methods, some of which include digital-marketing stalwarts like mobile ads, mobile search, and app engagement.
Okay, so we've established that business cards and business card templates are still popular and very effective. If you want to get some of your own for marketing purposes, here's how you should design them.
Best Practices of Business Card Design
Business cards are tiny—they're just small, rectangular pieces of paper, but to ignore how you design them can cost you leads, a good impression, and future business down the road. Though business-card real estate is so teeny, taking just a moment to learn about the best ways to design them to advertise your creative services in the most flattering and persuasive light possible is well worth your time.
Design conveys so much about a brand and a personality, in other words, about you as a creative. First impressions count for so much, too, so what people think about you and your services is often formed in part by the business card that you hand leads, people you meet at networking events, and anyone you encounter.
Many sites that offer free business card templates allow you to customize and design them to your personal tastes. You have a lot of freedom in how you arrange the elements on your card as you make a visual representation of what you stand for as a creative.
Here are some pointers on absolutely what to do when you design your business card:
Use a fair amount of white space to make your name and logo stand out (yes, even though the card's real estate is very tiny to begin with, you want your messaging emphasized and clear!)
Understand card hierarchy to prioritize which elements are more important and deserve a more prominent place on your card, like your name or your business name and contact info
Keep your branding consistent so colors, shapes and typeface found on your website match those on your business card
Choose a smooth finish for your card
Best Practices of Business Card Marketing
Think of your business card as a tiny billboard that you whip out at networking events to advertise your brand and services as a creative. For a tiny piece of paper, it can, if the messaging's done right, pack a powerful marketing message for your brand that grabs the attention of leads and can drum up new business for you. But how?
Here are some surefire tips for making your messaging stand out:
Prominently display vital facts such as your name, title, business logo, and contact info
Use your card as a conversation starter by choosing a thicker paper stock or even change the orientation of the card to be vertical
Place supplemental messaging or branding on the back of your card, such as brand statements or images to make it all the more memorable
Only include evergreen info on your card, so exclude things like taglines, slogans or even coupons
Include your website URL
Include your social-media icons from all the social networks on which you have a profile
Typically, every site that sells or otherwise offers these templates will allow you to customize all of the elements on the card, from your name and logo to any contact info that you wish to include. Because you should be fine-tuning your message on your business card templates, it's important that you take the time when customizing your template. Getting your messaging just right can mean the difference between people tossing your card out immediately and retaining it and contacting you in the near future.
Top Business Card Template Websites
Enter "business card templates" into Google (without the quotation marks), and you'll find a slew of sites devoted to business cards that you can customize, edit, design and then print out and use for self-promotion and networking. With so many sites from which to choose, how do you settle on just one?
Because business card templates is such a popular topic, it's a smart idea to check out the various sites and their business card designs until you find the one that feels the most seamless to you in terms of selection, customization options, and, of course, final design.
To help get you started, here are the best free ones we located.
Top Free Business Card Templates Websites
Top Paid Business Card Templates Websites
If you want to shell out a bit of cash for your templates, there are many sites that cater to that, too. The cost usually ranges from very affordable to borderline pricey, but the quality is better than the above free sites.
Here are the best paid ones we found.
Moo – Moo has a plethora of templates from which you can choose, design and pay for in four, easy steps. All templates feature high-quality images and a backstory on the conception of the design.
Creative Market – Our own marketplace is simply teeming with an awesome selection of these templates, such as the All in One Mock-up Suite, Global Star Vol-03 Business Card, and Real Estate Business Card. Choose from several thousand, high-quality offerings that you can fully customize to your liking and starting at affordable prices.
PsPrint – PsPrint features a large selection of templates that you can also personalize in just a few steps.
What to Look for When Choosing Business Card Templates
When looking for templates, make life easier for yourself by picking from sites that either allow you to have full control over the design and feel of the card through their on-site editor or allow you to edit them in graphic files after you've downloaded or purchased them. Since being able to customize your brand's design is the top priority, it's necessary to find a site that lets you do this with no friction.
Beyond this, strive to go with a site that offers professional-looking business card templates. We can't stress this enough! This all goes back to branding and first impressions. When you're at a networking event and handing out your cards, people will think very differently of you based on the type of card they receive.
If they get a card that's minimalistic, is printed on high-quality paper, is easy to read, features relevant information, and shows off an aesthetic design, then their first impression of you will be excellent.
If, on the other hand, they get a card that's of poor-quality paper with an unattractive design and that's hard to read, to boot, their first impression of you will sink. Don't expect to get a call or email from anyone soon!
For the most part, sites that sell templates instead of those that give them away for free have higher-quality designs and cards.
Here Are Some of the Most Inspiring Creative Market Designers' Business Card Templates
Creative Market is home to a ton of memorable and pleasing card designs. We thought we'd share some of them, so you can get inspired by what a professional- and amazing-looking business card template looks like!
A retail store would benefit greatly from the clean, white-space design of a card like this:
White Marble + Copper Business Card by The Design Label
The more serious and conservative design of this card would work great for a lawyer or accountant:
J U N I P E R Business Card Template by 46&2 Collective
Someone working in the tech industry would make great use of this inventive card design:
Laptop Folded Business Card Template by Zeppelin Graphics
The sports theme of this card would suit anyone working in an athletic industry:
Basketball Business Card by Ciusan
The elegance and simplicity of this card would befit anyone working as a graphic designer:
Business Card 14 by Cooledition
The business-minded and professional feel of this card would be ideal for those whose careers are in management:
Minimal Business Card Template by Arslan
Someone working in entertainment or in the nightlife industry would be helped by handing out a flashy card like this:
Gold and Black Business Card #40 Graphicsegg
A professional working in the arts would find it appropriate to distribute this colorful card:
Creative Business Card 6 by Seemly Designs
A person in a creative field (web design, visual arts, etc.) would be happy with this card's unique design:
Creative Studio Business Card by Graphic Workshop
The minimalism and contrast of this card make it suitable for someone working in the food and drink industry:
Simple Corporate Business Card by Zavad
Get Creative and Get More Clients!
For all their wonderful designs, business card templates should be looked at for what they really are: very effective advertising tools that can help you get more leads, clients and revenue. And what designer doesn't want that?
Unlike other entrepreneurs who use business cards to scare up more clients, designers have an automatic, built-in advantage: Their creativity makes it easier for them to customize the perfect template to fit their brand and draw in more business.
So use that passion and creativity when tinkering with the design of business card templates. Ask yourself where the best place on the card really is for your logo, contact info, and other elements. Here's where you can rely on your familiarity with basic design principles like white space and color contrast to really make your card just pop!
And with all of these choices from which to select, finding the right one for your business is easier than it's ever been.
---
Products Seen In This Post: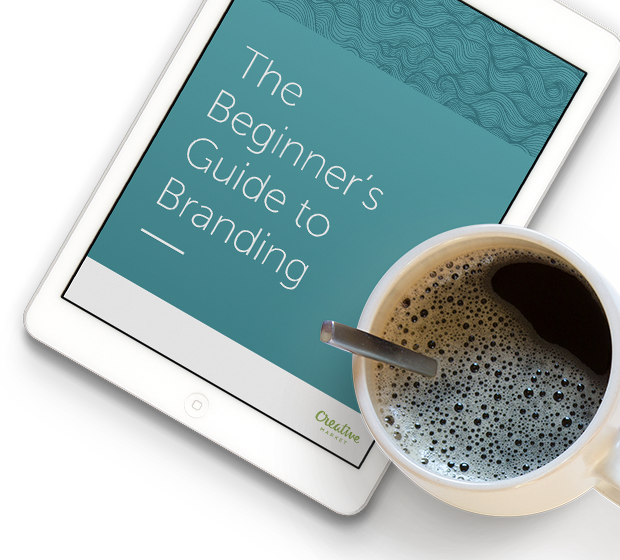 Free Beginner's Guide to Branding
Designing your own brand?
A fun, friendly, FREE guide to build a stellar brand identity.
Download now!
Marc Schenker
Marc is a copywriter and marketer who runs The Glorious Company, a marketing agency. An expert in business and marketing, he helps businesses and companies of all sizes get the most bang for their ad bucks.
View More Posts