Where Should You Place Your Logo on Your Homepage? Science Gives the Answer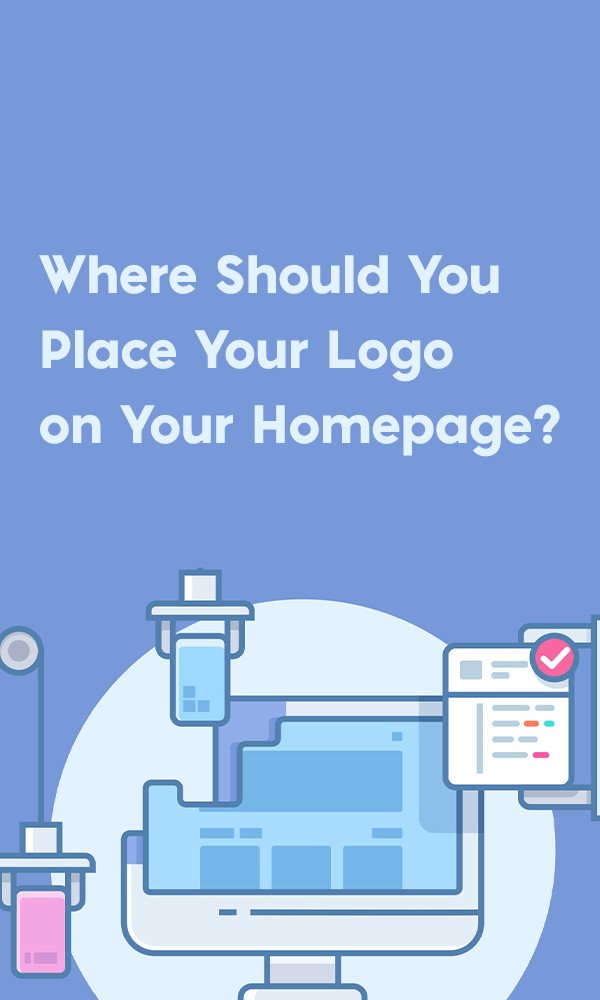 Ever wondered how designers decide (if they spend time thinking about it at all) on placement of a brand's logo on the homepage of a website? The logo usually serves as a way to help you find yourself back to the homepage in an instant, no matter on what webpage of the site you find yourself after some navigation. You've probably seen the logo in three places on a page: on the left, in the center, and on the right (which would be really unorthodox). Today, I'm going to focus on left-aligned logos versus centered logos and how this seemingly "small" change in placement can have a massive impact on the site's user experience.
Left-aligned or Centered—What Does the Research Say?
If we just go by perception, you'll probably find an equal number of people who believe a logo on the left side of a page is just as helpful to UX as one in the center. That's why we're going to settle this once and for all by turning to the research. For an answer on this, we turn to UX and design experts at the Nielsen Norman Group. In a recent study, they concluded without a shadow of a doubt that centered logos hurt site navigation. Not that they impede navigation a bit…or suggest to designers that they should reconsider logo placement…but that they all-out degraded usability and navigation! The study author recommends that all logos on a site should lean left. This may come as a surprise to some, as placing anything in the center of a page—you'd think, anyway—would make it easier to see. After all, it's right there, in the middle, staring you in the face. However, consider two, contrary reasons: 1) We consistently read from left to right (at least in the west and parts of Asia) 2) Traditionally, logos have always been positioned on the left-hand side of pages Taking these into consideration, it's no surprise that the study found that participants had much less success getting back to the homepage in just one click if the logo was in the center of a page.
What This Means for Design
Designers should be placing logos on the left-hand side of a page. This goes for all pages. If you don't, users will have serious problems getting back to the homepage and essentially finding their way back to the starting point of the site. That makes for horrendous UX. The rule of thumb in web design is to always design with the user's sensibilities in mind before anything else, so even something as seemingly insignificant as a logo can have serious repercussions on how the design of a site impacts usability. And when users have a hard time finding their way around a site, bad things usually happen, such as:
Users getting frustrated
Users leaving your site
Your site suffering a higher bounce rate
Worse SEO rankings
So remember to design with a left-aligned logo, and your site's design will provide much better UX, which results in more conversions and revenue, too.
Examples of Sites That Do It Right With Left-Aligned Logos
Now that I've talked about the absolute importance of left-leaning logos, we can't be remiss and fail to spotlight sites that do it right. In no particular order, here are sites that nail it when it comes to correct logo placement:
Buy Logo Bundles on Creative Market
Our Creative Market marketplace is home to many talented designers who sell all kinds of logo bundles, fonts, templates and more. If this UX study's discovery that logos work best on the left side of a page has inspired you at all, you may want to browse our selections. In the meantime, check out these talented designers and their logo products:
---
Products Seen In This Post:
A handy checklist for your new site
Launch with confidence.
Check off these items before you go live and make sure that your visitors get the best possible experience.
Download your checklist
Marc Schenker
Marc is a copywriter and marketer who runs The Glorious Company, a marketing agency. An expert in business and marketing, he helps businesses and companies of all sizes get the most bang for their ad bucks.
View More Posts