50 Fresh Summer and Beach Fonts
Working on fun summer projects? You will love these sun and beach-themed fonts. Evoke the sand, sea, and marine life in this list of tropical typography.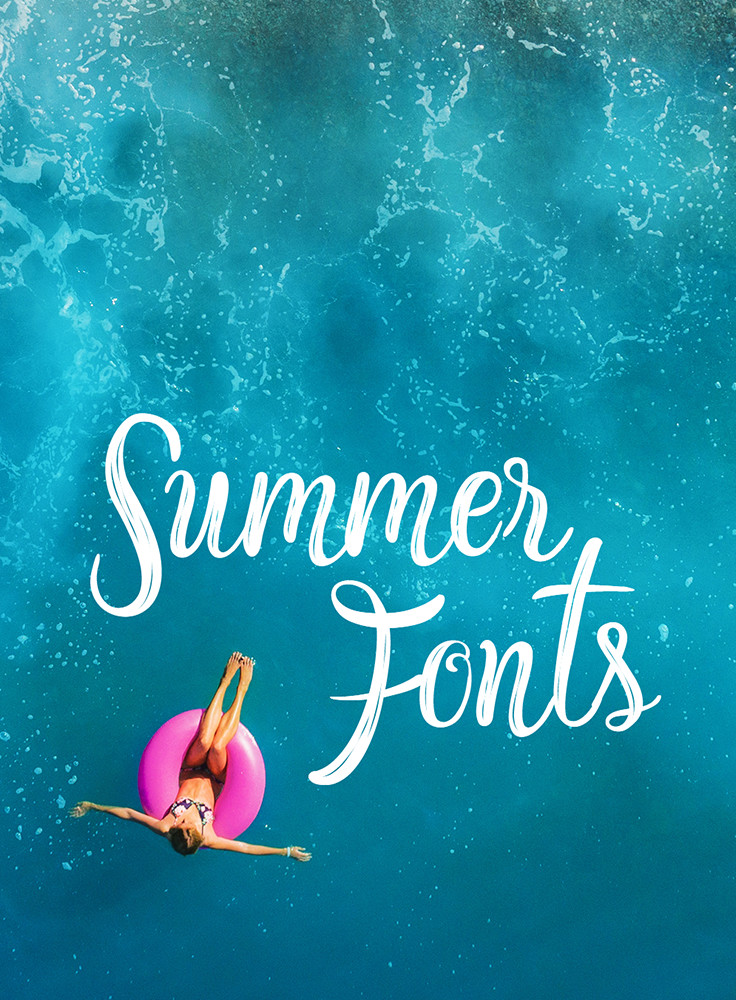 The right kind of typography can take a design from boring to brilliant in seconds. Formal or business themes generally look great next to clean, narrow fonts. Fun, more casual projects often do well with cursive or bold typefaces. Understanding the power of typography will make your work stand out more. Whether you're creating greeting cards or logos, use the type of font that will evoke the right kind of emotions for your audience.
Working on fun summer projects? You will love these summer and beach fonts. Evoke the sand, sea, and sun in this list of tropical typography. You can find even more creative beach-inspired fonts here.
This hand-lettered signature-style script inspired by the gentle sea breeze is crisp and clean – perfect for greeting cards, printed works, and headlines.
Reminisce the summers of the 80s and 90s in this hand-made brush typeface that will surely make any project pop!
The uber-bold unicase letterforms of this font were inspired by 50s and 60s ads. Bold but light-hearted, it could be just what you were looking for in terms of charm and appeal.
This stylish and playful font family is all you need to add a fun flare to any artwork.
Keep it real with this radical font that features awesome craftsmanship. All you need is some waves and you can totally hang loose with this typeface in your toolkit.
Inspired by the jagged forms of rocks and natural wood, this font recalls adventure, nature, and wilderness in every letter.
Effortlessly add a personal touch to your projects using this simple yet stunning hand-painted typeface.
Make waves using this fun font designed to help you catch the perfect waves each and every time.
There's nothing like a California summer. Evoke the same feeling with this typeface inspired by flat marker strokes.
This is a lively font that's loaded with various automatic interlock pairs that do their magic in OpenType-aware applications.
This monoline script inspired by retro matchbook covers, travel postcards, Tikki bars, and Hollywood feels like being in the 40s and 50s California all over again.
A super bold font that's best used in headlines, titles, or logos. To get the most out of this playful typeface, alternate between upper and lowercase letters!
Make your blog posts or social media graphics stand out using this hip font, featuring its organic curves and flowing lines.
This quirky nautical font also comes with 25 fun line illustrations to complete your sea-inspired theme!
Made with scanned/vectorized acrylic brush strokes, this unique and highly-detailed typeface will take you back right to the heart of the ocean.
Got a handcrafted project that needs an extra 'oomph'? This modern display and handwritten font include a script and catchwords for fully dynamic designs.
Invite the fun of summer any time of the year by using this offbeat sans-serif font that's simply bursting with energy!
Dance to the summer beat of this playful typeface with a cool paper-cut look.
This fresh font duo is best paired with works needing a contemporary touch. This modern sans serif is a must-have in any designer's arsenal!
Summer is all about light fabrics, fresh ideas, and cool treats – just like this slim handwriting font. But this and get the awesome ornament pack to add more character to your designs.
Featuring minimal points and smooth curves, this sans-serif baby will make crafting end products or designs easy as pie!
Use this delightfully cute font with lots of character when your artwork needs just a little bit of sugar.
Perm your hair and get ready to head to the beach in your tight lycra thanks to this totally awesome mono-line script font straight out of the 80s.
Ever wondered what it would be like as a castaway? Create the same feeling in this adventurous typeface.
Bring Spring Break back anytime using this carefree font that will remind you of sweet sunsets and Frisbee contests.
This four-font typeset features four different sizes (tall, medium, small, and extra small) you can effortlessly mix and match to make your life a breeze.
This font duo boasts of script and sans, plus clean and rough variants for a truly vintage summer feel to any project.
This nostalgic all-caps font inspired by retro label makers will take you back to your childhood of lazy summers and warm carefree nights.
Use this authentic brush font for artworks that need the touch of happy sunshine and summer goodness.
This personable font comes with regular and italic versions to add more character to your designs.
Need to level up an ordinary summer theme project? Check out this super fun font that includes an outline variation.
This fancy handwritten font duo is perfect for invitations, displays, stamps, logos, headers, blog sliders, and more.
This beautiful SVG color font features dingbats and raster. PNG files in case your design software can't process SVG fonts.
Make your summer-themed artwork more mellow using the soft touch of this classic handwritten font.
This clean script font works beautifully whether you need typography for an Instagram post or a website logo. It's so versatile!
Summer is all about possibilities. So explore yours using this playful font trio that's super easy to use!
When it comes to adding warmth to any design, always go for a bold font that's inspired by the sun and sea.
There's nothing like the carefree swirls of this beautiful and totally original script font to remind you of warm sunny days.
This font trio comes with BONUS illustrations to make your designs pop and give them a tropical feel anytime.
This handcrafted rounded sans serif font is as relaxed as the ocean!
This hand-drawn script font is super versatile thanks to extra swashes, alternates, and a bold variant. It's perfect for projects done during a calm, cool summer evening.
This monoline script summer font features geometric sans serifs but with an option for textures and rough edges for a truly handwritten feel.
This charming font duo includes cute alternates to mix and match and create the look you're really after.
This set of hand-lettered fonts comes complete with swashes and doodles to add that wow factor to any project!
This highly expressive ballpoint script is awesome paired with a serif or sans serif for a truly unique look and feel. Best used for branding.
Sunny days are best expressed through this organic brush font that comes with a BONUS tropical clipart set and pattern pack!
Make invitations, posters, letterheads, or logos stand out using this beautiful font duo.
Looking for that perfect font to add drama to a breathtaking sunset photo or backdrop? This is it.
This handmade font would be a nifty addition to any designer's toolkit thanks to its truly authentic look and feel.
Fresh, tropical, and naive, Summers is perfect for beach-inspired signage and prints.
51. Seasalt Casual Marker Typeface
With its organic, bold presence, Seasalt Casual Marker Typeface is designed for big headlines in beach fashion editorials, beauty advertising, and lifestyle content on social media. You can choose between vertical, regular, and slanted variants, as well as a doodle font with accent arrows. This font also features robust language support.
52. Paradise Point Compressed Surf Font
The glyphs in Paradise Point Compressed Surf Font swell in movement, alluding to the irregular path of a surfer atop an ocean wave. There are two versions for each letter and five weights, all with a natural, hand-drawn look. This typeface is great for design projects in need of an informal and relaxed aesthetic.
53. California Coast Modern Serif
California Coast Modern Serif is a coupling of two fonts that, when displayed together, are quintessentially Californian. The regular variant is a classy, bold typeface with a striking elegance that's perfect for headers, logos, and titles for projects involving culture, film, and travel on social media. Meanwhile, the complimentary script variant adds a bit of casual play to balance the sophistication.
54. Sailing Club Nostalgic Serif
Inspired by the nostalgia invoked by upper-class 90s pop culture, Sailing Club Nostalgic Serif has versatile serifs that go great with logos, headers, cute quotes, or editorial callouts. It's a great resource for projects that demand an informal language without being overly youthful. The comfortable leading on the letters makes for easy legibility.
55. Tan Daisy
In an exploration of retro aesthetics, Tan Daisy packs a bold, impactful presentation of summer fun. It's perfect for design projects that need to capture the essence of the hottest season of the year. It's a good choice for posters, publication titles, brochures, and other content that needs a striking serif.
56. MC Surfside
Tubular typography for radical projects is the definition the creator gave for MC Surfside. This irregularly shaped font gives the impression of a deep dive into ocean waters, where it uncovered boundless personality. It's an excellent choice for branding material for surf shops or beachwear.
57. Xtra Funk Font Family
The Xtra Funk Font Family has four weights, sharp curves, and an endless amount of style. Inspired by art and music, it's a font that connects to the memorabilia of festivals and outdoor cultural events. If you're looking for a summer font with a hippie vibe, this is the one for you.
58. Sunstroke Reverse Contrast Font
Sunstroke Reverse Contrast Font is a funky reverse contrast font with a wavy, modern style that goes well with a fresh, summer design in need of a little extra sizzle. It's ideal for larger projects and designs, such as posters, packaging, and print branding materials.
59. Paradise Point Surf Tiki Font
With five weights, from wispy thin to thunderously heavy, Paradise Point Surf Tiki Font is a hand-drawn, natural-looking font that's as flexible as it is fun. Each of the five weights manages to capture its personality, with the middleweight variant providing a stroked counter style to the others.
60. South Pacific
South Pacific is a complete modern sans-serif font family. With sharp angles, the calligraphic brushstrokes create fun, modern lettering that's reminiscent of upscale shops in a seaside tourist town. It's great for branding that requires elegant but slightly loose typography.
61. Lakeside
Inspired by 1940s film noir, Lakeside is a handwritten script font that oozes personality while staying versatile enough for any project. Its light, relaxed look blends exceptionally well with content related to health, wellness, or summer travel.
62. Paradise Point Inline Surf Font
The inner-stroked look of the Paradise Point Inline Surf Font provides a charming feel to a variety of summer-themed projects. With rounded ends and pen-like strokes, each glyph takes on a life of its own. Supporting over 200 languages, this is a font you'll come back to season after season.
63. Sequoia Display
Sequoia Display is a hand-crafted font that was inspired by the National Park posters of the mid-20th century. In typography terms, this is a technically variable font, although each of the five widths stands apart from one another with its own unique style. Sequoia is great for design projects with themes focused on nature, outdoor events, and parks.
64. Chromakey
Chromakey is bold and impactful, a font that immediately conjures images of summer blockbusters of the 80s and 90s. This font's glyphs are symmetrical with irregular strokes inspired by classic video game box art. For projects in need of an extra dose of summertime nostalgia, this modern font is a perfect fit.
65. The Cardila Retro Script
If you're searching for fonts for a project centered on pop culture, gastronomy, or music, set down the typography books and take a look at The Cardila Retro Script, a bold retro font family inspired by the counterculture movement of the 60s. This font is perfect for logos, magazine party invitations, packaging, and other product designs.
66. Amour Modern Display Logo Serif
Inspired by the curvilinear forms of Art Nouveau design, Amour Modern Display Logo Serif is a handcrafted font with modern typography and vintage paint. This typeface is perfect for fashion editorials, and event posters.
67. Marilyn Wilde Handwriting Script
Full of sweetness and curves, Marilyn Wilde Handwriting Script is an elegant and delicate handwritten script that's perfect for projects requiring a personal touch. It's well-suited to event invitations, branding for beauty products, and digital social media content, such as quotes on Instagram designs. 
68. BAJADA by Abby Leighton
Anything but dry, BAJADA by Abby Leighton is an art nouveau typeface inspired by the sweltering heat of the desert. This hand-crafted font features wavy glyphs that give a mirage-like impression, perfect for adding character to design projects about travel, outdoor social gatherings, or a summer clothing line.
69. Solmar Typeface Handmade Font
Solmar Typeface Handmade Font is a hand-crafted typeface with irregular glyphs that capture the essence of a Hawaiian summer day. This font lends a unique look to branding projects, such as logos, visual identity, and packaging. It's a good choice to accent the summer launch of a new product.
When looking for more resources or inspiration, don't forget to visit Creative Market, the go-to website for creatives like yourself. Our extensive collection of images, typography, vectors, layouts, and more will motivate you to level up your projects. Getting pre-made fonts is a great investment in the long run.
Instead of scrambling to find the best typography for your current work, you simply need to pull one out of your toolkit. Imagine the time and energy you will save! Now you can focus on what truly matters: getting your creative juices flowing. Buy these bundles and save yourself the hassle. Even better, why not grab two or three font packs to save in your toolkit? You'll never know when you'll need a great font to remind you of sweet summers.
Get More Summer Fonts for Less
No need to wait until the weather cools to start collecting new typefaces. Whether it's slab-serif fonts or display fonts you seek, you can grow your fonts collection for less with a Creative Market Membership. Members save 20% on hundreds of thousands of premium fonts. Plus, Members unlock a free Drop each month worth up to $1,000 in value.
Getting started with hand lettering?
Free lettering worksheets
Download these worksheets and start practicing with simple instructions and tracing exercises.
Download now!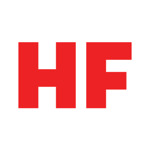 Igor Ovsyannykov
We create fonts, graphics, and produce aesthetically pleasing photos.
View More Posts