Creative South Passive Income Workshop 2017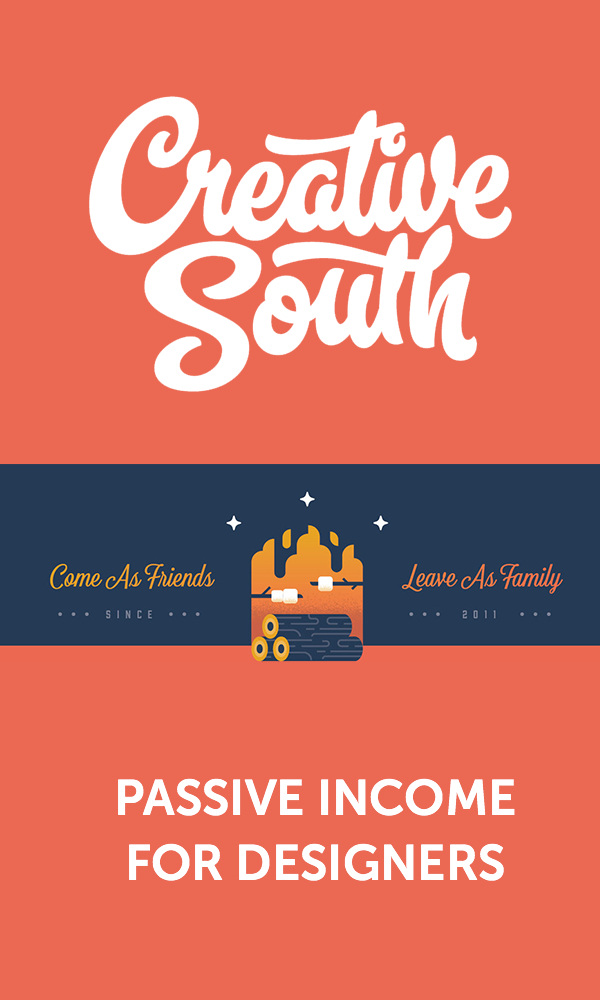 Two weeks ago, I had the pleasure to meet up with shop owner Dustin Lee of Retro Supply Co. and co-lead a workshop to help 30+ designers. The designers came to learn more about how they can start earning an income by selling digital design assets online. It was an absolutely amazing experience. I'd love to share a little of it with you, as well as introduce you to some of the designers who have joined our shop owner community as a result of the workshop!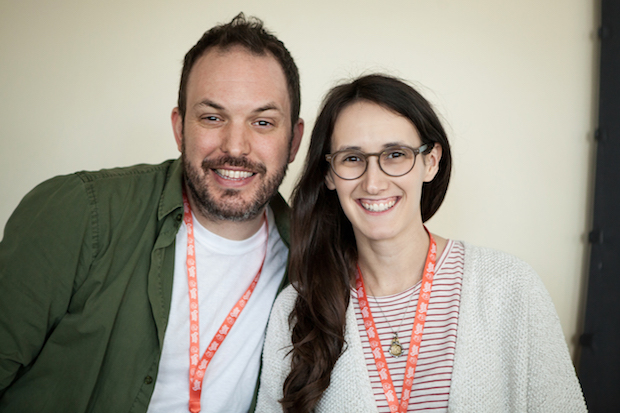 What's Creative South?
For those of you haven't heard of Creative South, it's a four day design conference that takes place in the beautiful town of Columbus, Georgia. It's known for its super friendly atmoshpere, with one of the conference's taglines being, "Come as friends, leave as family."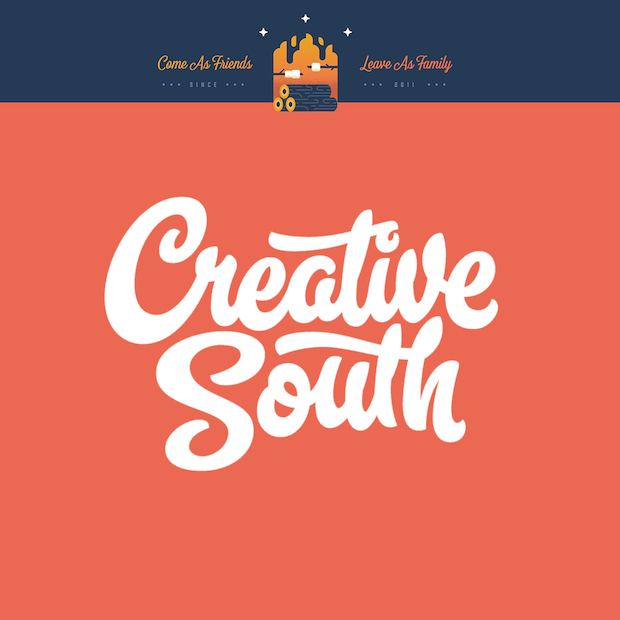 After going once, designers continue attending the conference year after year. Now that I've been there, I know why. Not only is it a great chance to learn from top designers throughout the industry, it's a place to make genuine connections with other designers as well.
Creative Market + Dustin Lee
Now that you know a little more about the atmosphere of the conference, let me tell you why I was there. Most of you are familiar with Dustin Lee and his Creative Market shop Retro Supply Co. Dustin has an amazing story about how he went from barely being able to make ends meet, to making hundreds of thousands of dollars a year selling design assets online.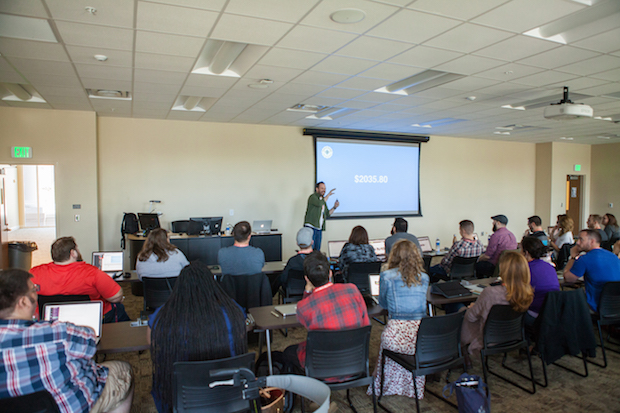 Also, a little insider knowledge here, Dustin is one of the kindest guys you'll ever meet. For this reason, when his career dreams came to fruition, he didn't hide away his secret sauce and chill out with his gold à la Scrooge McDuck. Instead, he decided to share what he had learned.
Passive Income For Designers
In order to share his knowledge with others, Dustin started Passive Income For Designers. His goal with Passive Income is to help designers create passive income streams with their skills so they can escape the cycle of trading time for money. He wants to help designers escape the work that is burning them out, and help them make a living doing what they love. That mission is something we at Creative Market can get on board with! For the last few years Dustin has been teaching a Passive Income workshop at Creative South. The workshop has been so popular, that it has sold out multiple times! The mission of Passive Income is right up Creative Market's alley, so when Dustin reached out to me to see if I would be interested in co-leading the workshop with him this year, I jumped at the chance! Dustin and I met up a few times via Skype to plan everything out.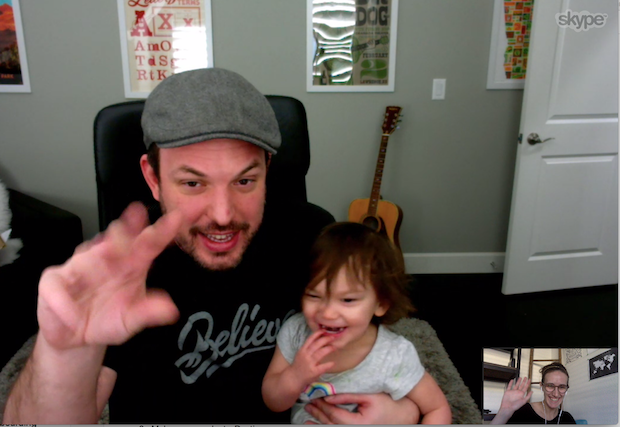 Before we knew it, it was time to head to Columbus for the workshop. We both ran into a few bumps along the way on our travel day, but we got there!
Last flight to @CreativeSouthGA got cancelled so me @heydustinlee and @Vonster rented a car from Chalotte to Columbus! Rainy road trip time! pic.twitter.com/Ggu4vEru8u

— Dina Rodriguez (@lettershoppe) April 5, 2017
@lettershoppe @CreativeSouthGA @heydustinlee @Vonster Ah! @KelleyJ_ and I just got deboarded and we're stuck in Phoenix! #CS17 pic.twitter.com/HYDgmMGjK7

— Josh Johnson (@secondfret) April 5, 2017
Creative South Workshop: Part I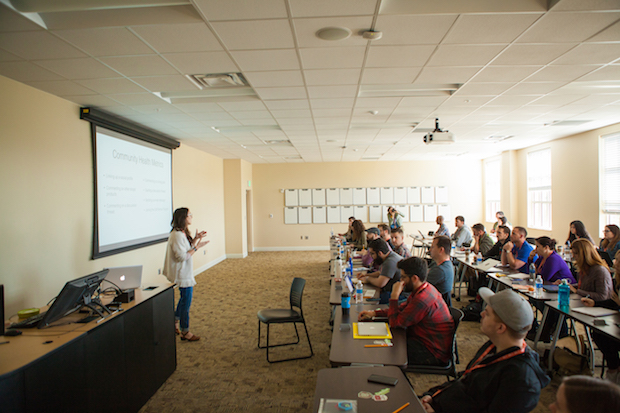 The workshop was three hours long. I took the first 90 minutes to introduce the 30+ attendees to Creative Market. I had six learning goals for the workshop attendees to hit in that first 90 minute session:
Get to know Creative Market
Learn why community-focused shops earn more
Open a Creative Market shop
Learn how shop owners fit into the community
Discover ways to get featured
Tackle Licenses and Taxes
It was an ambitious number of goals to take on, but we hit them all within our allotted time. After all of that hard work, it was time to take a little lunch break, and then we jumped right into Dustin's half of the workshop.
Creative South Workshop: Part II
Dustin's presentation was a beautiful combination of story telling and brass tacks product building and marketing facts. The number one goal coming out of Dustin's half of the workshop was for everyone to upload their first Creative Market product.
Yes, you read that right. By the time the workshop was over, the goal was for attendees to have a product in their shops. I know, it's a pretty aggressive goal to ask people to learn all about Creative Market, open a shop, gain product marketing insights from a pro, and then ask them to build and launch a product all within three hours. But stick with me here. Dustin wasn't telling people they needed to create a best selling product. Quite the opposite, he wanted them to focus on making something small. The goal was to get them past the fear and nerves of hitting the "Save as For Sale" button on their first product.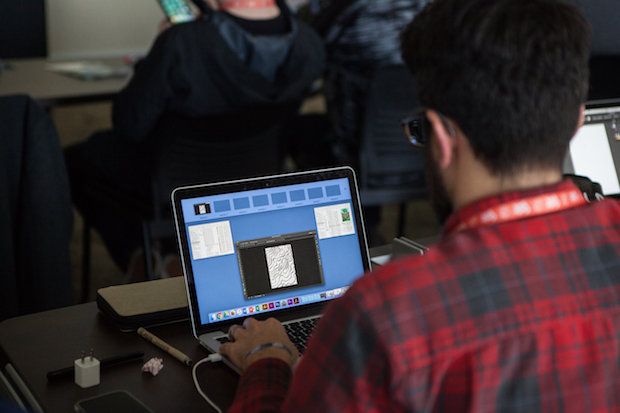 So many potential shop owners let fear keep them from launching a product. They tell themselves that their work isn't quite perfect enough to launch just yet, when in reality they may never feel like it's good enough to launch. They're too afraid to show the world anything less than perfect, and that attitude holds so many potentially great shop owners back from ever setting any products live. With that in mind, the goal was for workshop attendees to just launch something. Dustin told everyone it was ok if they went back to their hotels later and took the product down. He said it would be okay if the next week they totally revamped the work (in fact, he encouraged them to do so). But in that workshop, it was all about making sure we broke the spell that the product publishing button can so often hold.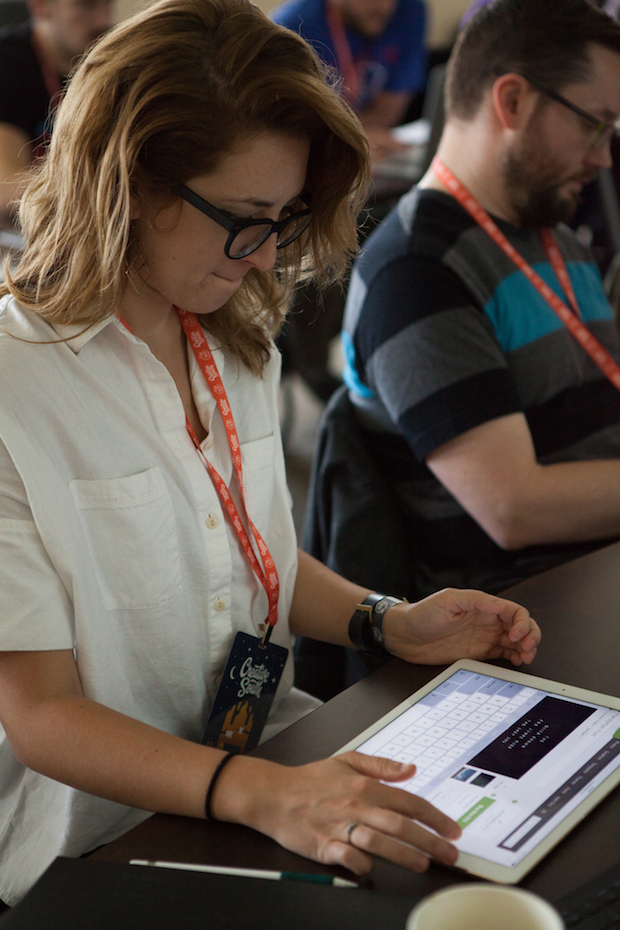 Do you want to hear something amazing? Lots of people actually did it! They took in all of the information they learned during the workshop, and they launched great first products!
Let's Meet These Awesome New Shop Owners
Now that you know how the workshop went, I want to introduce you to some of these new wonderful shop owners and show you a few of their first products.
---
---
---
---
---
---
---
---
---
---
---
---
---
---
Welcome the New Shop Owners
You know what would be an amazing way to end this journey? Having you check out some of these new shops, give them a follow, and leave an encouraging comment on some of their first product uploads. One of the things I told these new shop owners is that the Creative Market community is a supportive community. Fellow shop owners don't treat each other like competitors here, they treat each other like a support system. Let's show them what this supportive Creative Market community looks like!
Getting started with hand lettering?
Free lettering worksheets
Download these worksheets and start practicing with simple instructions and tracing exercises.
Download now!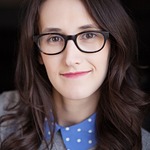 Kelley Johnson
I'm an ex-schoolmarm who is excited about all things creative. Photography makes me smile and when I find a new-to-me dress that fits just right, it makes my day.
View More Posts