Creative Spotlight: Matthew Smith
Originally from the foothills of Colorado, Matthew Smith is a designer rooted in studio art. His professional career spans design work for clients like The Gates Foundation, U.S. Postal Service, Fox, MIT, and Seth Godin. Matthew has led creative for startups on both the West and East coasts, founded CoWork in Greenville, SC., and launched Grok, a peculiar and unique event where everyone is a speaker and the audience.
Matthew is now Captain on The Fathom & Draft, a treasure hunting ship. We caught up with Matthew to talk about how he got started, the ways design can be a force for good, and his daily not-a-routine.
Creative Spotlight is a series of posts that focuses on highlighting interesting people in and around the greater creative community. We chat with industry professionals that we respect about their passion and recent projects, which we hope serves as great inspiration for you in your own endeavors.


Can you tell me a little about the creative projects you're working on right now?
Over the last few months, I've been consulting under a new brand called The Fathom & Draft, but I'm unsure about consulting getting me where I ultimately want to land—which is to build a brand of products that build great memories with fathers and sons. In the meantime though, I've been enjoying designing for small businesses like Blue Sky Resumes and Area 1 Security. Both have been amazing clients to work for and work with.
Tell me a little bit about your path to being a designer. Did you have an "Aha!" moment when you knew it was what you wanted to do?
Yes. I had an "aha" moment when my wife and I found out we were pregnant with our first child. Only it sound more like "oh shit, I probably shouldn't pursue being a conceptual artist at this stage, maybe I need to do something else".
I'd been starting to dork around on the web, messing with hex codes and blogger.com templates. It was really a business opportunity to be my own boss that forced me to learn design. I just searched through the designs of Khoi Vinh, Veerle Pieters, Doug Bowman, and Jon Hicks for hours until my eyes popped. I wanted to know what made them different. I'm thankful for those folks; they really gave me my foundation.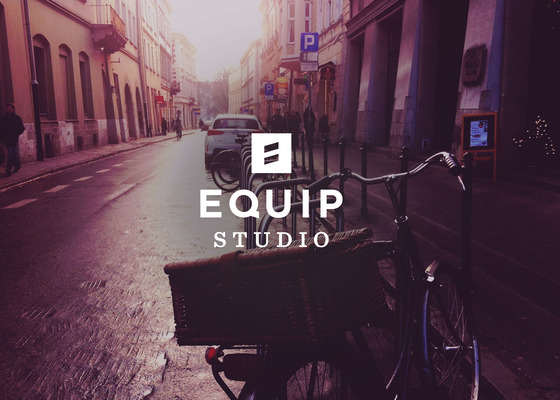 Can you remember one of the first things you designed or created that you were proud of?
That's a good question. Probably the first site I created for myself, which was my portfolio site. It was innovative for the time, and built on Textpattern, which I loved.
Did you have a mentor or influential designer that helped you along the way?
Back then the community was a lot smaller, but the people on Textpattern's forum became my friends and helped me ask hard questions about my designs as I grew. These days I watch the work of my very good friend Rogie King for inspiration, and I love learning from Josh Brewer.
At the end of the day, I'm much more influenced by pottery than I am by designers. It sounds weird, but that's my background. I think design, and specifically web design should be as simple and wonderful as a cup – preferably holding either coffee or bourbon.
You're in Greenville, South Carolina right now, correct? Does where you live influence your work?
Well, living here probably has two unique impacts on my work.
First, I founded and work at CoWork Greenville. It's unique as a coworking space as most of the people there have been there for several years running. Its not really a transient space as most coworking spaces are. Instead, it is a place that is focused on improving the work-life of everyone there. My work life has definitely been impacted by being a part of this community.
The second aspect of living here is that Greenville is an incredible town with all the right amenities for someone like me with a family and an interest in active living. We actually built a site a couple years back to describe Greenville. I don't know anyone here that's not kind of a nut about living here. We've been here for eight years and we're now renovating a house and plan on seeing our kids graduate from high school here. It's amazing.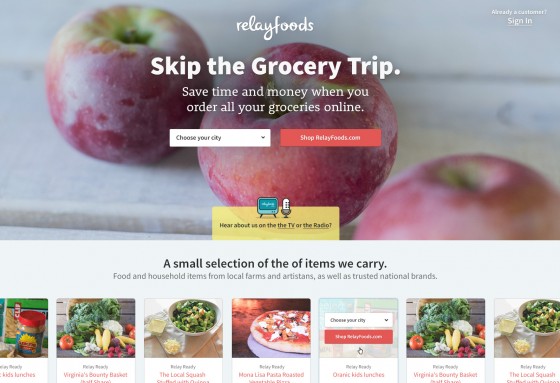 What's one of the biggest risks you've taken in your work?
Stepping into product, leaving my own business, becoming a Creative Director for Zaarly and later Chief Creative Officer for Relay Foods. Great companies, incredible teams. I learned so much, and it was trial by fire. It felt risky to try to re-learn something like that. To be not just a designer responsible for one thing at a time, but to be a team leader.
What do you see as the role of your design work in the world, or how do you think designers can make a difference?
I'm obsessed with serving customers. As a designer I want my work, or the work I'm responsible for as a Director, to tangibly serve people and bring out the best in them.
I'm concerned we're making a lot of products these days that play on the broken parts of humanity and don't draw people up to their best. Its a hard task, but that's what I'm interested in.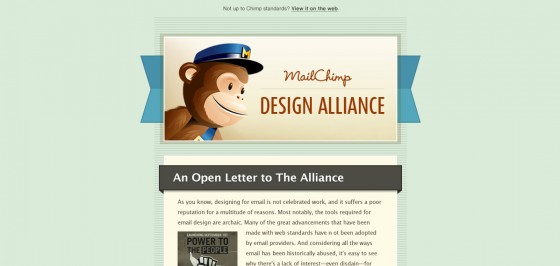 What's your typical daily routine look like?
Honestly I'm not a daily routine person. I wish I were, many times, but even at 36 I can't seem to nail down a routine. My favorite routine to try to stick to is to read for 30 minutes every morning, preferably at least one chapter from a physical book and then the rest from my Instapaper feed.
In general I want to have all this at least once a day:
Read my bible and get centered on reality.
Try to be present when I take my kids to school. Ask them questions, get them thinking about their day. Give them guidance.
Get some restful thinking time.
Design. (Creative working time)
Organize. (Left brain business time)
Keep meetings to less than two hours a day.
Mornings are for creativity, whether designing or concepting.
After lunch is for business and meetings.
Light lunch because big lunches make for sleepy afternoons.
Let the last hour of the day before I come home be non-productive slow down time. This helps me to not be as frantic or work-minded. When I get home, it lets me just be a husband and a dad.
What advice would you give to yourself if you could travel back in time and talk to a younger version of yourself?
Do good work.
Slow down, its not a race.
Do less, better.
Watch more movies by yourself, you'll really enjoy them.
Get a motorcycle sooner, it'll save your life in your 30s.
Your family will remember you longer than your colleagues; keep your priorities straight, dude.
Thanks, Matthew!
We'd like to extend a huge thank you to Matthew for taking the time to talk with us. To keep up with him, check out his site and follow him on Twitter.
---
Amanda Hackwith is a freelance editor and writer who regularly blogs about writing, creativity, video games, and other nerdish obsessions over at amandahackwith.com. Follow her @ajhackwith on Twitter.

Getting started with hand lettering?
Free lettering worksheets
Download these worksheets and start practicing with simple instructions and tracing exercises.
Download now!