Creative Spotlight: Trent Walton
Trent Walton, whose wife has put him on a font allowance, is founder and 1/3 of Paravel, a custom web design and development shop based out of the Texas Hill Country. In his spare time, he writes about what he learns on his blog, and on Twitter. We caught up with Trent to chat about taking risks, making mistakes, and the wisdom of Dr. Seuss.
Creative Spotlight is a series of posts that focuses on highlighting interesting people in and around the greater creative community. We chat with industry professionals that we respect about their passion and recent projects, which we hope serves as great inspiration for you in your own endeavors.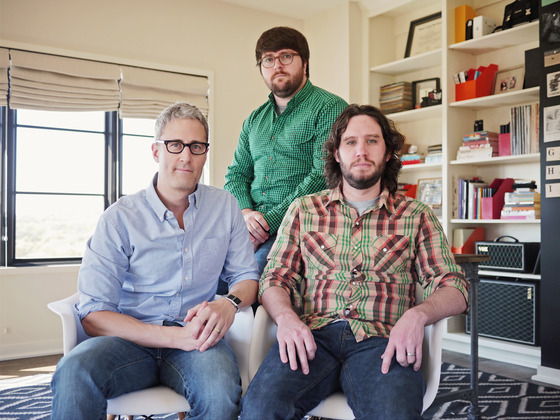 Can you tell me a little about the creative projects you're working on right now?
I work with a two friends (Dave Rupert & Reagan Ray) at a web shop we call Paravel. We plan, design, and build websites with clients. The collaborative process typically starts very early on because we believe we add value to creating the plan, not just executing it. These sites are responsive and as device agnostic as possible, something we believe in a great deal.
Tell me a little bit about your path to being a designer. Did you have any other interests you considered pursuing?
My path into design was directly related to my path into the web itself. There has always been something magical to me about the immediacy of the web. The rapid loop of making something, sharing it online, and making it better, provided a clear path to improvement as well as a sense of community. I studied psychology and child & family development in college, but the minute I thought I could make a living building websites, I decided to go all-in.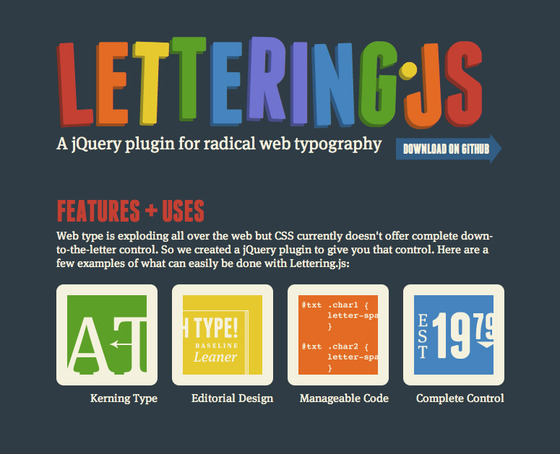 Can you remember one of the first things you designed or created that you were proud of?
I recall my parents covering one of my bedroom walls with butcher paper with the idea that I'd create a mural. I loved it. I drew a cavern with rocket men launching off cliffs and swamp monsters waiting below for them to make mistakes and fall to their doom. It's funny, only now do I realize that I was drawing a Tattooine-Dagobah hybrid for Boba Fett to chill in. Anyways. I digress.
You seem like a designer with a wide variety and amount of interests and pursuits. How do you decide what is worth your time to work on? Or what's next?
I have to be selective. Jason Santa Maria's talk on Saying No comes to mind. I also try to put a priority in side projects because client work hasn't always provided enough space for me to be experimental. Looking back, I can see that our side projects have been what gets our foot in the door with some of the most interesting client work we've had the privilege of doing.
What's one of the biggest risks you've taken in your work? How did you decide to take that risk, and how did it work out?
Starting Paravel formally was a pretty big risk. The three of us had been freelancing informally together for years, but the minute we had decided to devote ourselves to Paravel full-time, things changed. We had bills to pay, and had to learn to trust each other on deeper levels. I'm glad we stuck it out though, there's no substitute for having a certain level of control over what you do and how you do it.

Sometimes we learn the most from our mistakes. Was there ever a big mistake you made early in your career and did you get anything out of it?
In Paravel's early days, I'd try to control the creative process. Before the three of us sat down to brainstorm, I'd have already made up my mind about what we should do. This often blinded me from recognizing the better ideas my teammates had. It also caused friction. If you don't trust the people you work with, you're instantly sucking joy out of the process.
What do you see as the role of your design work in the world, or how do you think designers can make a difference?
You know, I think this idea of design changing the world can put us in a place where we wait to hit the design lottery, waiting for the day we design something so transformative (deliberately or by accident) that everything changes overnight. That happens sometimes, but I think it's more likely that change comes in tiny, unglamorous increments, and through caring a great deal about the boring stuff.
For the web, that could be progressive enhancement or accessibility. There are probably more articles written about parallax scrolling than color contrast for readability, but I'd argue that the best websites are the simple ones designed for maximum reach (See also: Jeff Veen's "I Don't Care About Accessibility"). Whether the limitation is a physical disability or a technical one (like connection speed or an outdated device), building with these situations in mind can make a huge difference.
To quote Dr. Seuss, "Unless someone like you cares a whole awful lot, nothing is going to get better. It's not."

Design bucket list time: is there one creative experience or project you'd love to complete in the next couple years?
I love '60s and 70's era muscle cars. I'd enjoy participating in the build or restoration of an old Mustang. I say, "participate," because I haven't the patience for sandblasting, nor the expertise for welding a frame.
What advice would you give to yourself if you could travel back in time and talk to a younger version of yourself?
I'd remind myself that intangibles like morale, respect, trust, and patience can highly influence the success or failure of a project. Take care of your team and the rest will work itself.
---

Amanda Hackwith is a writer and editor who regularly blogs about writing, creativity, video games, and other nerdish obsessions over at amandahackwith.com. Follow her @ajhackwith on Twitter.
Getting started with hand lettering?
Free lettering worksheets
Download these worksheets and start practicing with simple instructions and tracing exercises.
Download now!