Creative Spotlight: Ugmonk Founder Jeff Sheldon
Jeff Sheldon makes his home in Downingtown, PA with his wife and their Boston Terrier, Pixel. He graduated with a B.S. in graphic design in 2008 and went on to found Ugmonk, the popular brand of minimal, well-designed products. We caught up with Jeff to talk about how Ugmonk has grown and what's still left on his design bucket list.
Creative Spotlight is a series of posts that focuses on highlighting interesting people in and around the greater creative community. We chat with industry professionals that we respect about their passion and recent projects, which we hope serves as great inspiration for you in your own endeavors.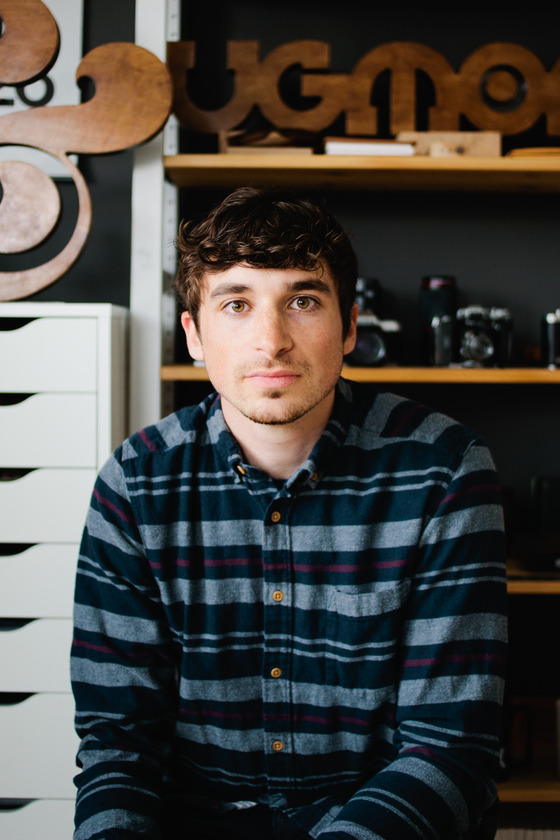 Can you tell me a little about the creative projects you're working on right now?
I'm currently juggling quite a few different projects, which seems to be the nature of how I operate. I'm working on new t-shirts, prints, and crewnecks for our up-coming holiday release and charity drive, new desk accessory product concepts, and a bunch of other new items to release in 2015. Some products like t-shirts have relatively short production timelines, while other products like our new waxed canvas messenger bags took almost two years from original sketch to finished product.
Designing and producing physical products is more complicated than it may appear from the outside, but I love creating something tangible that I get to hold and use when it's finished.
Can you tell me a little bit about your path to being a designer and founding Ugmonk?
I've been doing art for as long as I can remember. Growing up I was always fascinated with creating things and building things. That passion for creating has stuck with me over the years and still fuels me with what I'm doing with Ugmonk today. When I was younger, I experimented with all different mediums of art like acrylic, watercolor, graphite, etc. Once I got to college, I transitioned my artistic passion to more of a graphic design focus and fell in love with typography and the clean aesthetic of Swiss Design.
After winning a few online t-shirt competitions I decided to launch my own line of shirts so I could control the whole experience and retain the full rights to the designs. That was the official start of Ugmonk. I launched it just as a creative passion project and never intended it to become my full-time job. Here we are 6 years later, I now run Ugmonk full time and we ship thousands of products to over 60 countries around the globe. It's been a fun journey and exciting to see how much Ugmonk has evolved since its inception.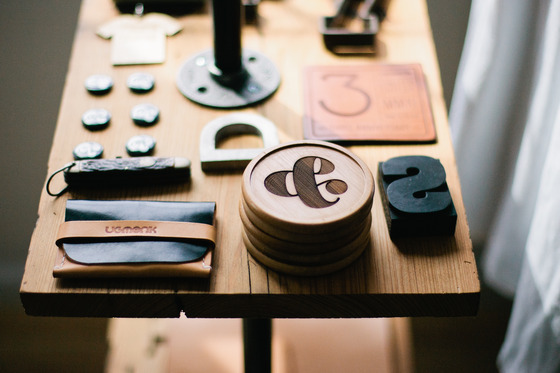 Can you remember one of the first things you designed or created that you were proud of?
I would have to go way back. Growing up, I always loved Norman Rockwell and used to spend hours redrawing his paintings. I remember being pretty proud of some of my pencil renditions of some of his famous paintings. While I would never suggest copying or stealing other people's work to sell, there is a lot that can be learned by studying and imitating work of the masters.
Was there ever a big mistake you made early in your career? Did you get anything out of it?
Yes, I've definitely made mistakes along the way but they've been good learning experiences. Mistakes are frustrating when you are in the midst of them, but looking back, there is always a lesson that can be learned. I ordered my first batch of shirts from a supposedly reputable screen printer without getting any samples first. When I received the printed shirts, one of the four designs was printed so poorly that I didn't even feel comfortable selling it. I never did get my money back and ended up just donating the shirts.
The moral of the story is to get samples first and don't always trust the recommendations of others (especially people you don't personally know).

What do you hope people remember about your work?
I hope they associate it with quality, attention to detail, and the minimal aesthetic that embodies the Ugmonk brand.
What are you learning now? Is there anything new that you're curious about?
The fun part about running a brand is that I'm constantly learning new things. I don't have a background in business or entrepreneurship so everything has just been learning as I go. Every new product presents new challenges, but that's all part of the fun. The web and technology are constantly changing and since were are solely an online business we have to change and adapt quickly.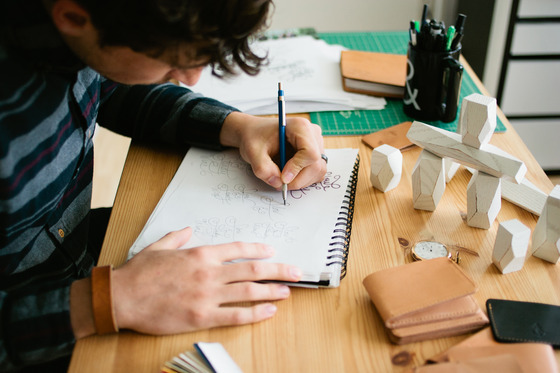 Design bucket list time: is there one creative experience or project you'd love to complete in the next couple years?
I'd love to do a pop-up shop or a series of pop-up shops in major cities across the country. I think it would be fun to design a physical space and create the same Ugmonk experience in the offline world. It would be a huge investment of time and money and would require a lot of manpower to do it right, so I'm not sure when or if it will ever happen.
What advice would you give if you could travel back in time and talk to a younger version of yourself?
Everything will take a lot more work and much longer than expected, but in the end it's worth the effort.
---

Amanda Hackwith is a writer and editor who regularly blogs about writing, creativity, video games, and other nerdish obsessions over at amandahackwith.com. Follow her @ajhackwith on Twitter.
Getting started with hand lettering?
Free lettering worksheets
Download these worksheets and start practicing with simple instructions and tracing exercises.
Download now!