Creative Type in Ecommerce Design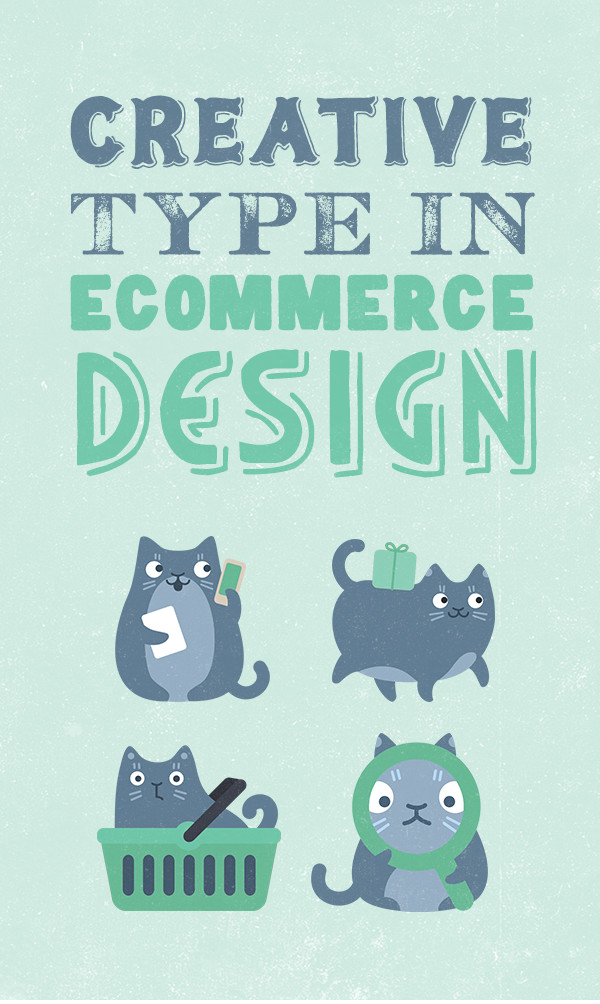 Typography is one of my favorite aspects of design. At its core, it delivers a message to the reader, but it can also be used as an effective design element. Working at Shopify, I see beautiful stores shipped everyday by Shopify Partners: here are my top 10 ecommerce stores that use beautiful and creative type. I hope the examples inspire your next ecommerce project, and make sure to take advantage of Creative Market's vast collection of stunning fonts. Last year's Shopify Ecommerce Design Awards winner, Frank Body, uses effective typography for its logo that translates well throughout their site. The primary font resembles typewritten text that throws back to simpler times and brings focus to the natural products provided by Frank Body. Homepage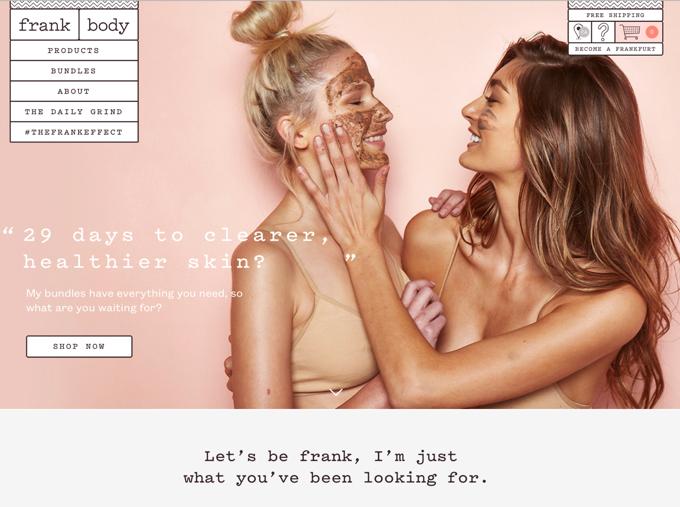 Product Page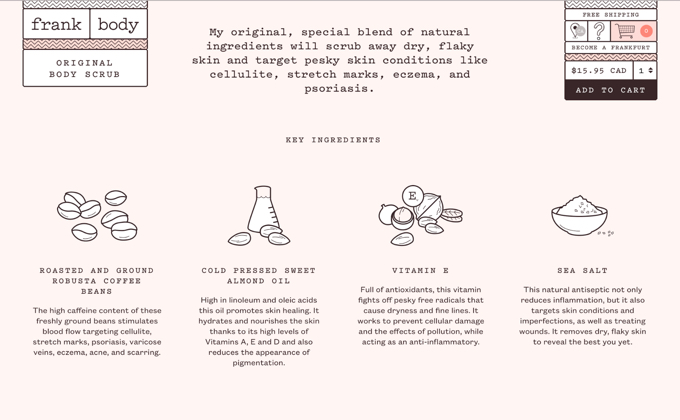 Oi Polloi is a bright and fun brand and their typography shows this. With unpredictable fonts and spontaneous placement, no rules seem to apply to their stylistic design; however, I think it's safe to say that there is order in the fun of Oi Polloi, and this helps highlight their products and brand. Homepage
Smartwatches may be all the craze right now, but Brathwait is out to keep things classy with their analog watches and type choice. Their minimalist watch designs are mirrored by the font in an effort to break through the noise and focus on simple, yet stunning products. Products Page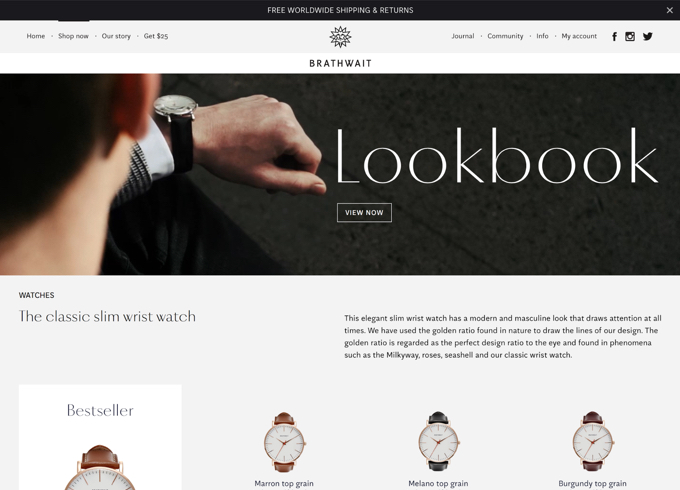 Products Detail Page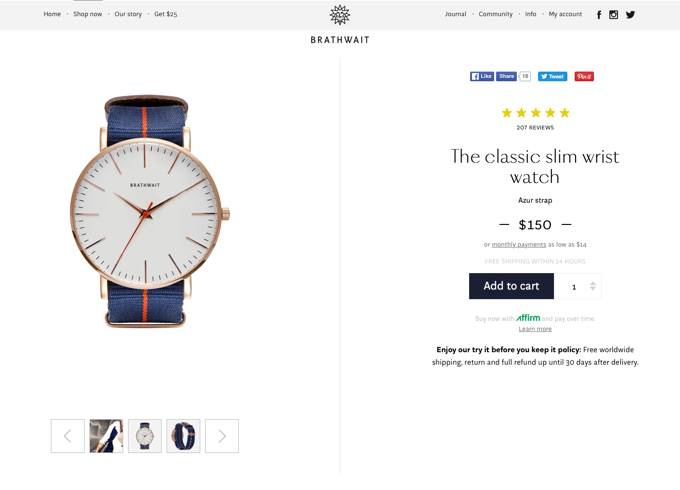 Remember the web in the 90s with scrolling text? It still works in 2016 if you do it right. The modern retro vibe of this site's typography represents the many brands and styles distributed by a number of names, and the scrolling welcome text pulls us in from the very start. Homepage
If you love minimalism, you'll love Soap Co.'s website. I love how the typography on the products has a strong relationship with the structure and design of the website. It's a clean design which is perfect when you consider the product. Homepage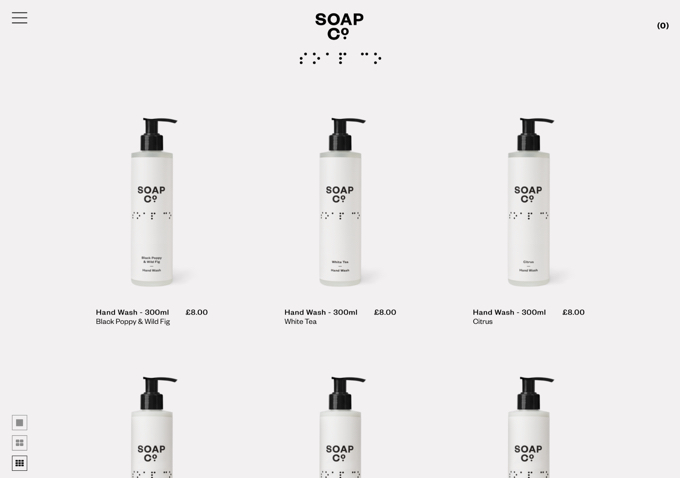 Zulu and Zypher's shop doesn't hesitate to use a variety of fonts on their homepage slider, and you shouldn't either. Using strong photography with cursive and sans-serif type in the mix keeps each slide fresh and unique to the product they want in the spotlight. Homepage
RSVP's type is hard to forget. As a high fashion shop, they spell out their company name on each corner in a clockwise motion: R-S-V-P. They also place their mission statement, shipping, and policies as borders on the browser edges. Homepage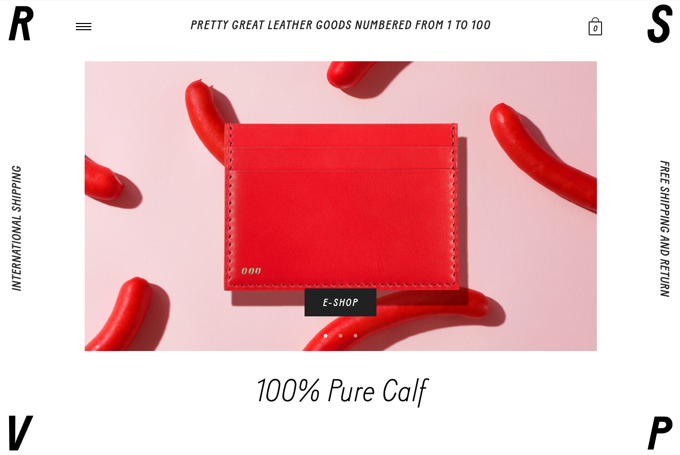 Sunday Supply Co. utilizes the border edges much like the previous example with RSVP. While the full website is still in development, Sunday Supply Co. makes sure it leaves an impression with strong type and thoughtful photography to back up its vision for the product. Homepage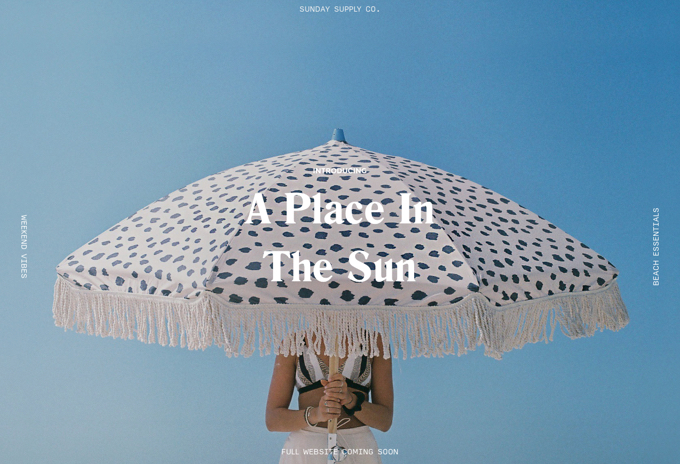 Homepage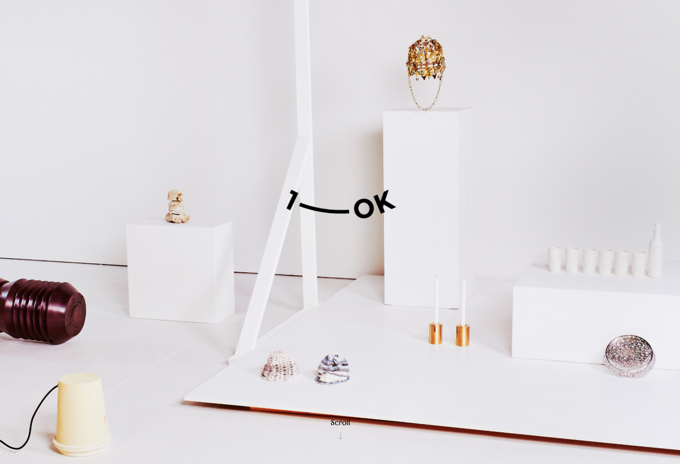 There's nothing wrong with a little bit of grunge and textures. Stag Provisions amplifies their brand with strong bold type, at times diverting away from the type baseline to give further impact to their message. Type can be fun and interesting, and Stag Provisions' site is a great example of that. Homepage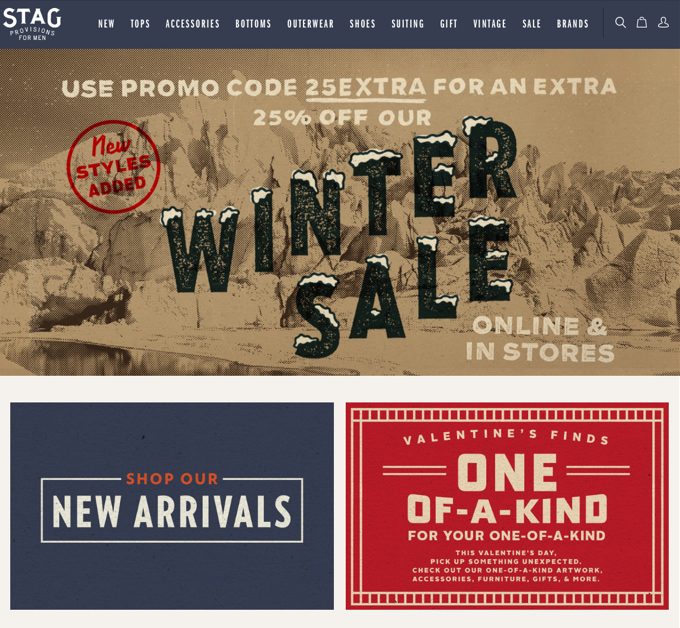 Enjoy Type
As shown in the examples in this article, typography can be a powerful added design element to your ecommerce designs. If you're just starting out with type design or would like to learn more on how to use typography, I suggest reading Jason Santa Maria's book On Web Typography. If you're looking for more inspiration, I also suggest checking out Beautiful Stores. Explore Creative Market's wonderful collection of fonts to inspire your next design. Furthermore, if you'd like to learn more about this year's ecommerce design awards, keep an eye out on the Shopify Partner blog for an announcement coming soon. Finally, as seen in the above examples, there are very few rules when it comes to type. So, have fun and enjoy the process.
---
Products Seen In This Post:
---

Getting started with hand lettering?
Free lettering worksheets
Download these worksheets and start practicing with simple instructions and tracing exercises.
Download now!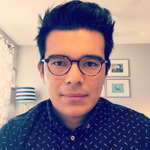 Levin Mejia
Levin is a self-taught designer and front-end developer working with Shopify as a Designer Advocate. His passion for design combined with his thirst for continual learning inspired him to run his own conference: Go Beyond Pixels. He has worked for clients all over the world, such as Vox Media in NYC…
View More Posts