Design it Yourself: Vintage Label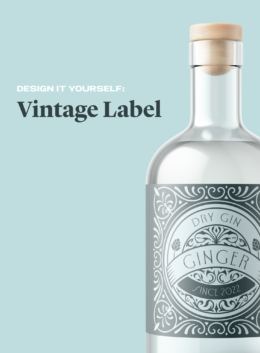 Branding spirits and beverages is truly a form of art. You're bringing together the product's tasting notes, aesthetic proposal, and its aspirational values to convey a story. The Dieline, a renowned packaging design publication, even has an entire category devoted to these kinds of visual identities.
Unlike other products, a spirit brand's success hinges strongly on its perceived value: Who produces it? Which ingredients went into the process? On a more personal level: what does it remind you of? Does it engage your imagination? If so, where does it take it? These are just some of the insights that could become a starting point for marketing campaigns. There is, however, one more factor that impacts customers' perception heavily in this space: how long has this been aging for?
Today, we'll learn how to emphasize one of marketing's most tried-and-true appeals: nostalgia. Throughout this quick tutorial, we'll use design assets to bring a vintage label to life, adding to your product's classic character.
First Steps
Whether you're crafting a brand for beverages, perfumes, makeup, or any other premium-priced product, evoking age through design is a helpful skill to have under your belt. Let's take a look at how you can achieve just that with some building blocks:
Retro display fonts
Ornaments and badges
Textures
Retro Display Fonts
Choose a typeface that expresses a specific time period or style. In this example, we'll be using an Art Deco font called WT Bellochero. You'll find it in this month's Drop, a collection of high quality design assets for Creative Market members.
Ornaments and Badges
A well-considered badge template can save time and help you defeat the blank canvas syndrome. Instead of spending time placing elements and tweaking spacing, you can quickly look at the composition and adjust the overall look. This set of antique labels is a perfect complement for the typeface we just selected.

Textures
If you're going for a more worn-out, antique look, textures can add a layer of realism. Play with blending modes to make grains or paper textures more pronounced.
The Vintage Paper Super Pack, also included in this month's Drop, has a variety of high-resolution textures that can make our label feel authentic.
In our example, this gin label has a retro-modern feel that stands well as a cleaner composition. We will turn off texture layers for the final design.
Create this template in 3 steps
1. After you've organized the assets you'll use and installed any missing fonts, open the badge template in Illustrator.
2. Change the text to your product's name and the font you've selected. In this case, we'll adjust font size to fit the space provided in the label template. We're designing a label for a fictional dry gin brand.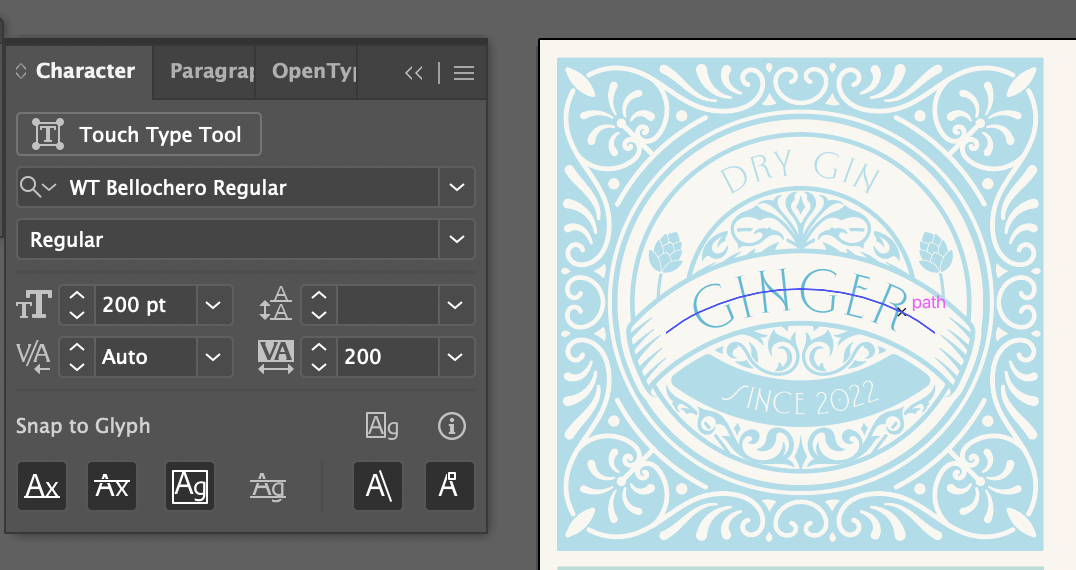 3. Play with color to either reinforce the vintage character of this design or inject a more modern aesthetic. We want to keep our main elements Art Deco-inspired, but bring in a range of blues to steer away from antiquity. You can use Illustrator's Recolor Artwork tool to achieve this effect quickly. If you're looking to replicate the exact color palette below, the HEX codes are #213337 (deep teal) and #E1F5F9 (light blue).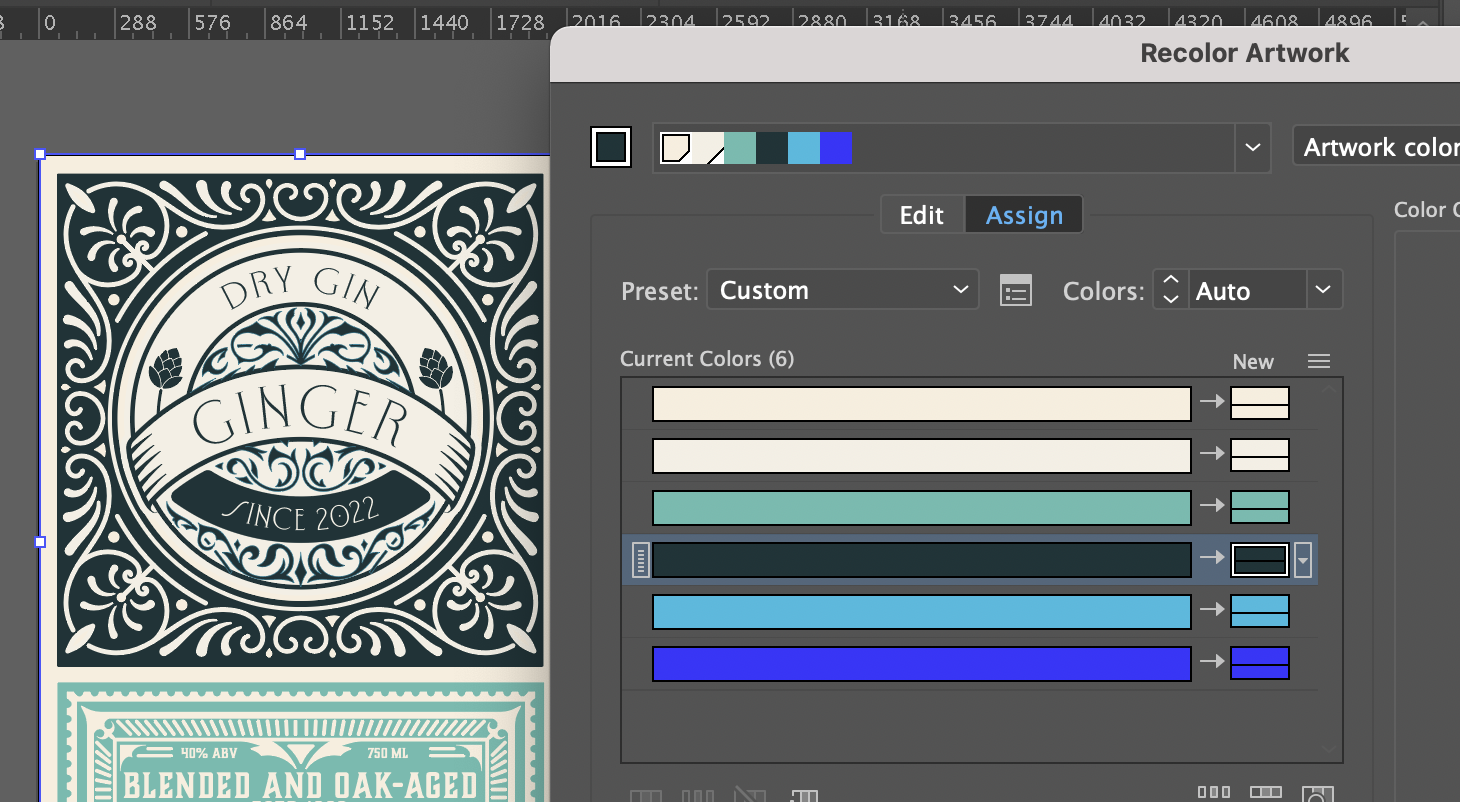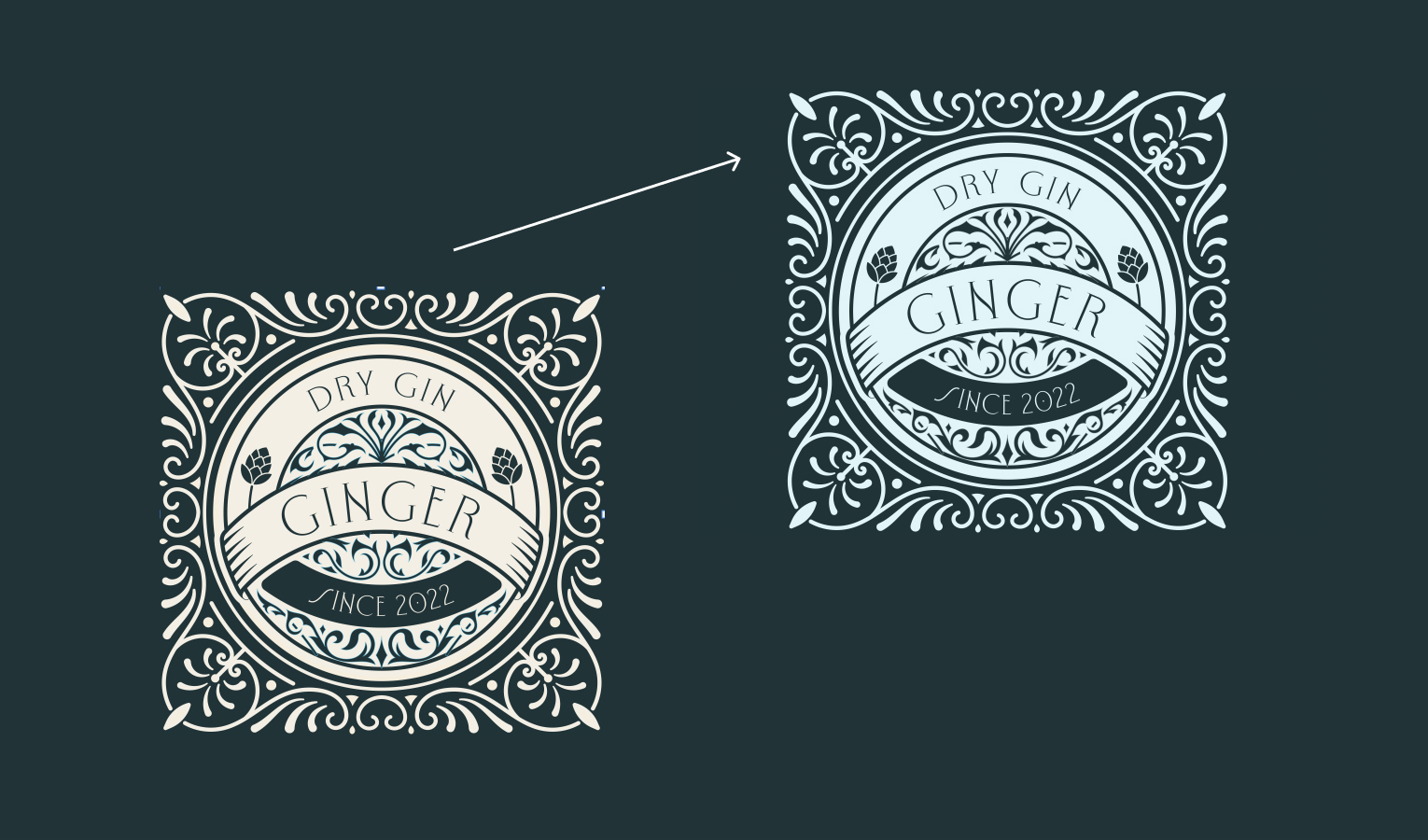 4. You can add a genuine paper texture using "PaperTexture-12.jpg" from the Vintage Paper Super Pack included in this month's Drop. Blending modes are a fun way to visualize alternate color palettes and how the texture uplifts specific design details. While they're available in many design apps like Illustrator and Figma, let's switch over to Photoshop, since that's what we'll use to place our gin label in a bottle mockup at the end.
To experiment with blending modes, drag the texture JPG into your Artboard and place it on top of the vintage label. To highlight some of the more intricate details and ornaments in the label, you can also delete some of the filled in areas:
5. Presenting this to a client? Bring the label to life with a detailed mockup that looks just like an actual bottle — also included in this month's Drop. Copy and paste the Illustrator (vector) artwork into the mockup's Smart Object layer.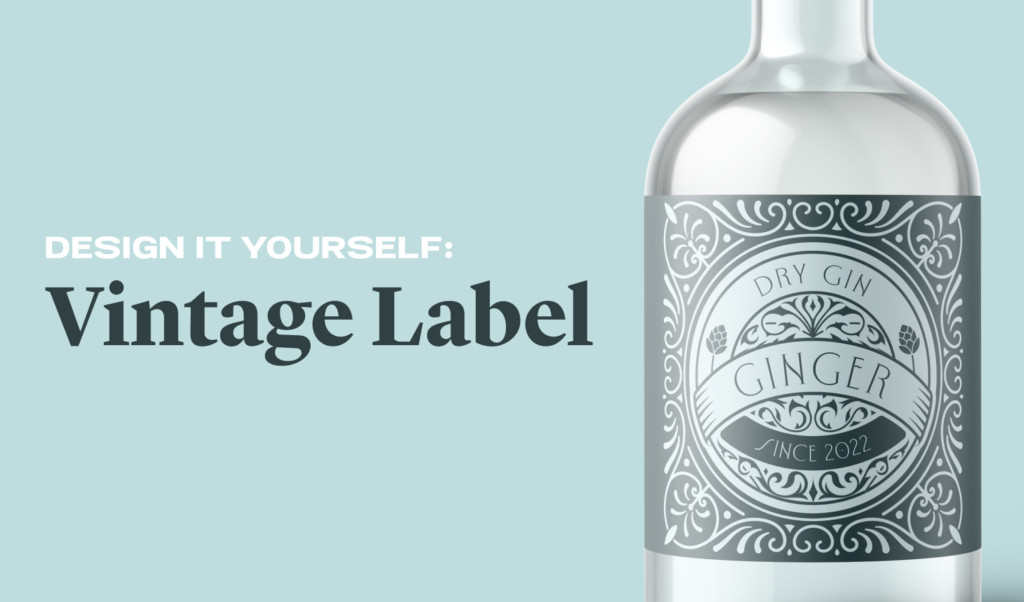 Expand your design options with our new membership
With Creative Market's new membership, you get a sitewide discount on assets like these and over 5 million more products.
Getting started with hand lettering?
Free lettering worksheets
Download these worksheets and start practicing with simple instructions and tracing exercises.
Download now!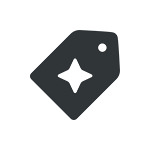 Creative Market